Jared Bolton
TimeThursday, January 19, 2017 | 3:15 PM
Welcome to Quick Fill.
Another week is in the books and that's another week closer to going GNCC Racing. With riders flocking south to ride and race, we're officially reaching the point where time is going to start flying by and we'll be rolling into round one pretty quickly. As usual for this time of the year, we've been seeing a number of social media posts from various GNCC racers where they're in Florida, the Carolinas, Georgia and everywhere in between getting in some seat time.
There's also been some off-season racing already taking place. Last weekend was full of it. There were SETRA, FTR, and SORCS events down south, and Senior-A class champion Billy Schlag hosted the Hangover Hare Scramble in Maryland. That's a weekend full of action! SETRA hosted the Battle at Battery Park in Nesmith, South Carolina. It's about an hour from Myrtle Beach, so it's the perfect spot for some sand practice. XC2 class competitor Zack Hayes claimed the overall win ahead of new XC2 competitor, Braxton McGee. We actually caught up with Braxton for this week's Tuesday Toolbox. Check it out HERE.
Just a hair further south, the SORCS Winter Series was in action at what they call "The Spartan" but you GNCC racers know it as "Cannonball". Saturday's ATV race was a barnburner as Chris Borich would come away with the overall win just five seconds ahead of Jarrod McClure, while Hunter Hart pulled off third place overall. On Sunday, Steward Baylor took the win less than a minute ahead of Craig Delong. If you remember, Steward landed on the podium at last year's Cannonball GNCC, so between that and the SORCS win, it's pretty obvious that the Cannonball course is a favorite of Stu's, so keep an eye on him when we roll into there for round three.
There's more racing in the coming weeks and before we know it, we'll be back to GNCC Racing. Stay tuned; the off-season is officially winding down!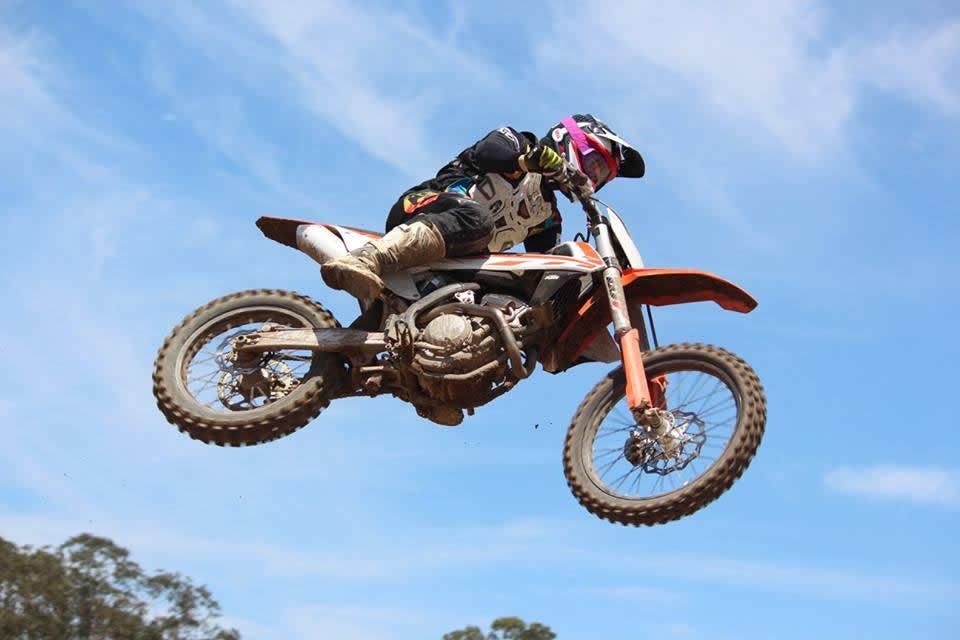 Weekly Updates (Chelsea Taylor)
As we find ourselves approaching the last full week of January more and more updates are arising. If you weren't able to attend the banquet and applied to have your trophy shipped to you there has been a small delay. We are waiting on another shipment of trophies, but as soon as we receive them your package will be in the mail to your house shortly!
With the season quickly approaching many new riders are considering if they want to race GNCCs for the first time or not. If that sounds like you, or you know someone who is interested in racing this season, check out the GNCC101 webpage. This page breaks down everything that you need to know before your first race. Last year was a record-breaking season and we are looking forward to challenging that this year!
We are currently looking for schools that are interested in taking part in the On-Track School Program. We are completely booked for Big Buck and the Mountaineer Run, but have openings at the other remaining rounds. Please send me an email at [email protected] if you have a connection with any local schools that you think would like to participate. Keep in mind that we will visit schools that are within a 30-minute radius of the track.
After much speculation, it has been confirmed that Mackenzie Tricker will be competing in the full series this year. I mentioned last week that she has been posting a lot of riding pictures, but we weren't sure if she would be competing in both the WMX and GNCC series. Mackenzie found some success in the GNCCs that she raced last year so it should be an exciting refreshment to the WXC class.
Also, Paul Whibley is back on his way to the United States. Paul will be working with AmPro Yamaha riders Ricky Russell and Josh Toth to get them ready for the upcoming season. Toward the end of last year we witnessed breakout rides from both these riders, so the extra help and guidance from Paul might just be what they need as they prepare to chase the XC1 and XC2 championships.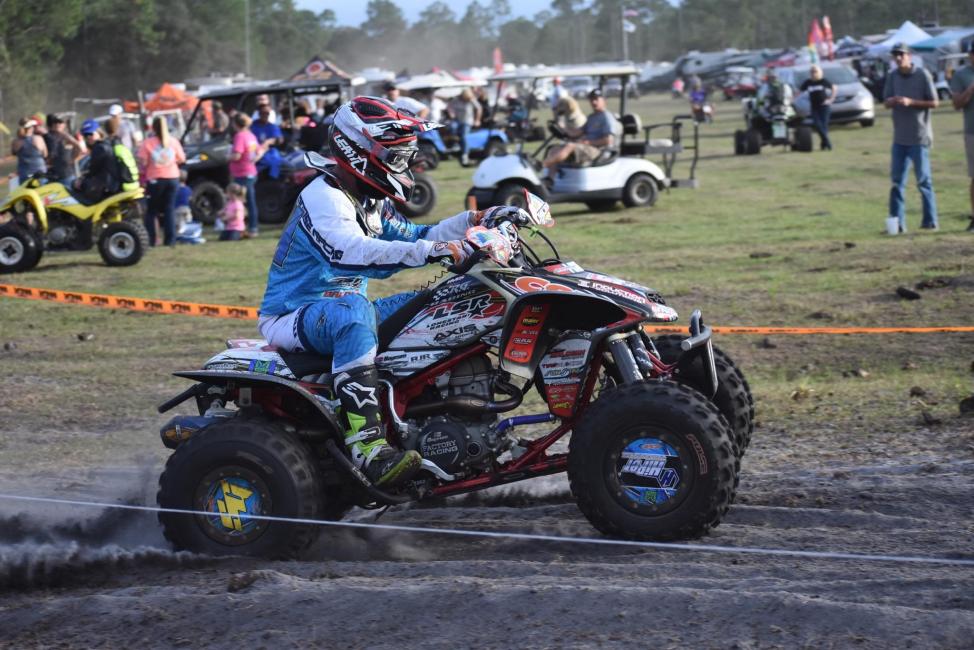 Off-Season Fun (Rodney Tomblin)
The 2017 season is still several weeks away and ultimately it not only feels so far away, but it also feels like it's almost here. It is especially a prevalent feeling for anyone who may still be scrambling to get the program rolling. However, it does appear that most are on track for the quickly approaching first round. For some, not only will there be the anxiety of the first round to overcome, but the non-traditional opening round at Big Buck may throw off a few folks rhythm.
Of course, if any rhythm is broken, everyone will get back on track fairly soon as the rest of the schedule is pretty close to what we normally see. However, the change may actually create an opportunity for something big at Big Buck. Being co-sanctioned with SETRA may bring out an even larger crowd with being so early in the season as many will be itching to get out and ride. I would not be surprised to see some record numbers for this race.
I had a chance to speak with a few folks about the change and most feel it won't really matter other than breaking a tradition. The good news about breaking tradition is that it could lend itself to a new tradition if things go as good as they could. There is a lot hinging on it's success but myself, I would want to be part of what's taking place, so if nothing else I can say I was there.
As far as things around the ATV racing world this week, things seem to be going strong. This past weekend saw a few riders getting out to dust the rust off for the FTR race in Punta Gorda, FL called the SADRA Slam Hare Scramble. Some of the GNCC notables included Cole Richardson, Adam McGill and Two Time GNCC Champ Walker Fowler. McGill won by a fairly good margin with "Cole Train" in second and Fowler in third about 15 seconds behind Cole.
Adam told me it was nice to get out and ride and just get that first race out of the way. Walker may be considered his biggest competition, so he said it was good to see where he stood. Of course Cole is no slouch so Adam was very satisfied with the win. Adam is coming into the 2017 season with very little change in his program, except for his motor builder. This year McGill has made the switch to another industry top builder in Dee Manshack at Rage ATV. Dee has produced many championship motors over the years in the ATVMX world and has a lot of off-road experience in the Texas off-road racing scene. I spoke with Dee late last season and he was pumped at the opportunity to work with Adam this season.
Adam is training near Brooksville, FL with a few different folks including "LW7" Landon Wolfe, Ronald "Duck" Ruscha.k.a. Rocket or Little Ronnie Rusch, Justin "Billy Goat" Wood and Katelyn Osburn. Cheyenne Shadron is training not far away while Hunter Hart a little further south and things really seem to be hopping in that neck of the woods.
Adam says the program is pretty much dialed in but he is doing a little R&D. Adam continues to train hard heading to the new year and is spending some time with a couple of two wheeled racers in the form of Andrew Delong and Grant Baylor. He said he had to go the show the boys how to road bike. He hoped they could keep up. Which, I'm sure, is Adam's way of saying he hopes they wait for him on the big hills.
Good news from 4x4 Senior National Champion, Justin Wood, as I learned he will be moving from that class to the Utility Lites class on a fully sponsored ride through Kymco, which should elevate his program and the class with his arrival to it. Congratulations Justin and good luck this season.
Brycen Neal has also been staying busy at the "Coastal Ranch". According to the scales though, Brycen may have been busy at the dinner table this winter as he said he has put on some weight and eating everything in sight. I'm not sure if it was part of the plan or not but it has happened. It's hard to believe Brycen is beginning his fourth year in the class but with the experience he has gained he will soon be called a veteran without any reserve.
Brycen says he has been busy since after the holidays and spending some time alone with a visit here and there. He said Brian Vasko from Waynesburg Yamaha came down for a few days and is expecting to see teammates Eli Kiger and Drew Landers next. Brycen is mainly focused on building on the positives from last season. There was a lot learned in a short amount of time and once it's put into perspective it's kind of overwhelming but the kid really seems to have risen to the occasion.
The upcoming weeks for Brycen are pretty mapped out, as he is on a mission this season to step up even more. Brycen told me "We've made a few changes this off-season that I've got to test and all of them were very much in the right direction. We really are focused on preventing what happened to us at the last 3 races last year with the mechanical trouble. Tyler King, our mechanic, has been on it this offseason." It seems the problems were recognized and they are working through them, which is the sign of a strong and dedicated team.
It was a great year all around for Neal but the last half of the season threw a number of curves. He said, "Looking back on last year, I have mixed reviews. On one hand I started off on fire and had 6 podiums out of 7 races in the first half, but on the other hand we didn't keep the momentum going until the end being bogged down by penalties and mechanical issues. My speed and fitness is there for sure, but what ended up biting me in the butt more than anything were my starts. Walker and Adam get good starts almost every race and by the time I come through the pack, the pit board says -45 seconds down. It's tough to be in that situation week in and week out when most races our last lap times aren't very much different at all."
Now as far as the champ is concerned, Walker Fowler is pretty pumped about the off-season and advancements he has made. As reported, Walker just recently returned to riding after healing up from a late season crash which happened a week before Ironman. Walker said since the change in his program, with him running his own team, he has had a chance to tweak a few things. He said "We changed a few things back to my personal preference but the bulk was so good, why risk changing? I did my first race since the weekend before Ironman this past Saturday and I am definitely rusty BUT all things considered I felt really good minus flat being out of shape. The shoulder is ready to go get it done. 40 whatever days doesn't seem like enough but I have a pretty solid 4-5 week regime that has always gotten me back to battle condition."
So basically it seems like folks are ready. There is a lot of hunger in the air this year and it is very apparent that Walker will be challenged hard this year and there will several riders taking their shots. McGill has come so close only to see things slip away in the final few rounds the last couple of seasons and if he gets that rectified then the championship battle could be even more exciting. And don't forget about the "Bandit" Chris Borich. Things are real quiet there and this could signal something happening. Stay tuned for the answer to that and more as we push toward the 2017 season.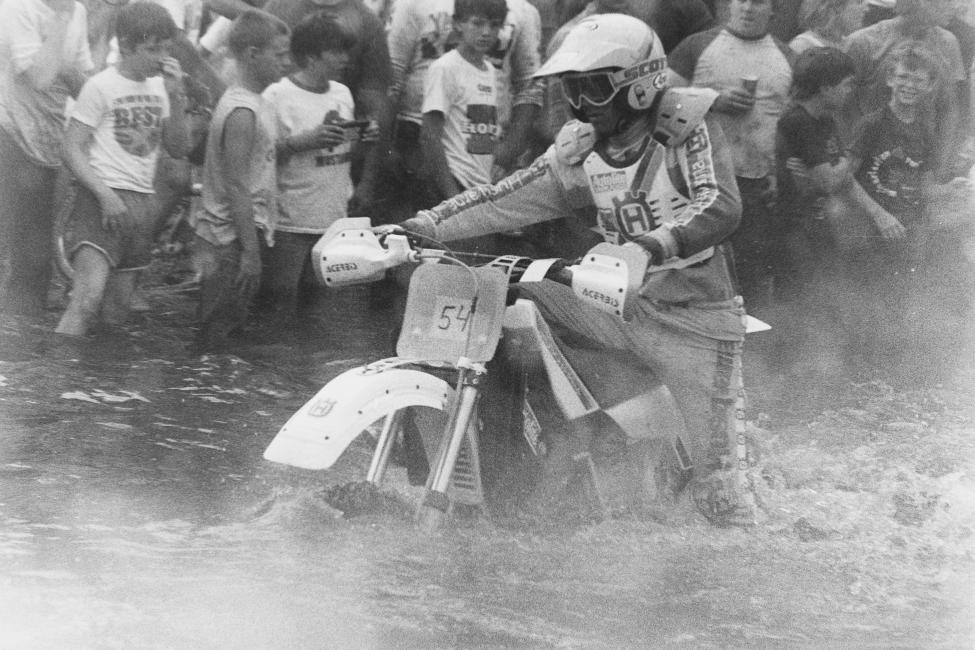 #ThrowbackThursday (Jared Bolton)
In last week's edition of Quick Fill, we brought some old photos back out of the GNCC Archives. These are always cool because it's not only cool to look at, but it's also pretty cool to see the progression of GNCC Racing and the machinery that everyone uses on the course. We've gone from grueling, 100-mile long events that often lasted well over five hours, to the two or three hour GNCC events we know today. We've transitioned from bike only events on air-cooled machines with about three inches of travel in the suspension, to the modern full factory race machines and classes for everyone that wants to race an ATV, bike or UTV.
We're proud of our history in the world of off-road racing, and over the past few years there's been a real effort to help make that history accessible to folks who are curious about it. For some time now, we've had the ATV Wins By Event and Bike Wins By Event pages that list every single GNCC event ever held, and who won that particular event. We also have a lengthy results archive that we've now broken down to make even more user friendly! In the past, results prior to 2003 were large PDF files that listed the entire season. We've now broken those down by event, so you can go to the Results Archive page, click on any year you want to view, currently going all the way back to 1981, then click the event results you'd like to see. 2016-2003 results all exist on the current online system we use. Once you get to 2002, they're on PDF files, which you can view online. You're able to choose from AM ATV, PM ATV, AM Bike, PM Bike and Youth Bike.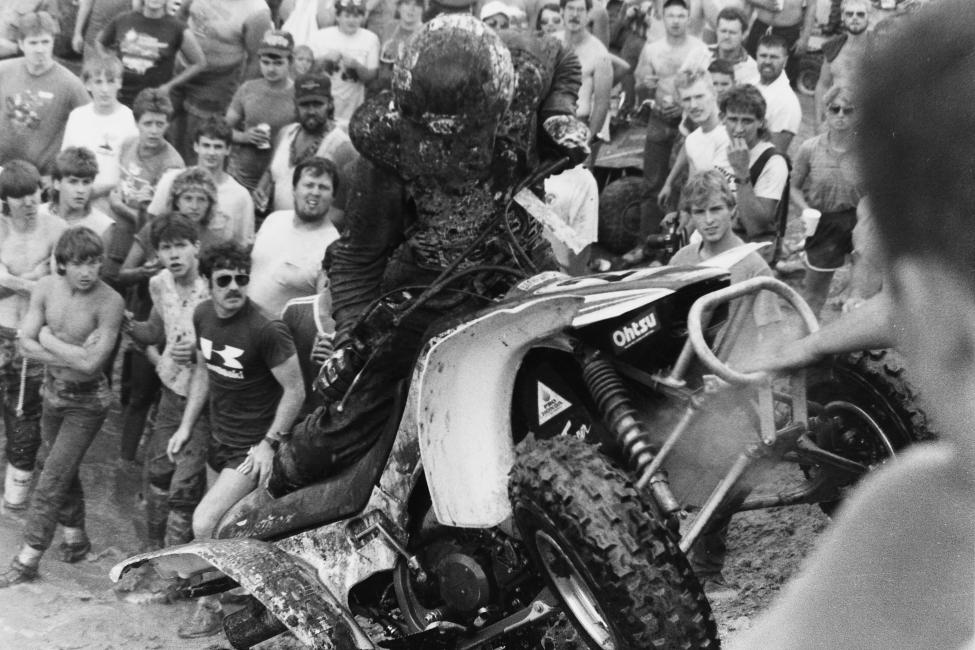 Now, when you're browsing through those, you'll notice a few different things. Once you get back to 2000, there is only one ATV race per event as the split to AM/PM for ATVs didn't happen until 2001. It works the same way for the bikes, except the bikes were split a few years prior in 1998. You may also see a few events that are not included in this. We're working on finding those results, getting them scanned in and added to that list as well. Those results from 1981-2002 are all paper copies that have been scanned in, so that's a lengthy process and while a few are missing here and there, the overwhelming majority of results from every single GNCC event from 1981-2016 are all available online.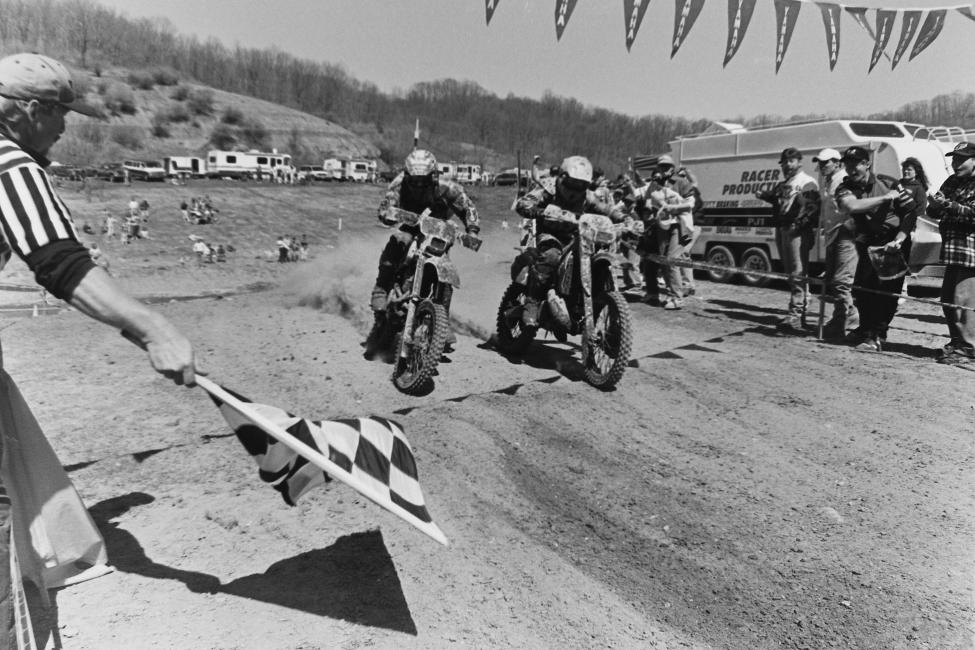 It's also really cool to scroll through the results and find names of some folks who are still racing. One that stands out is that of Al Chuppa. You can find Al's name many times throughout the years, including as far back as that archive currently goes to 1981. Al truly is one of the toughest guys on the face of the planet and you can always find him with a smile on his face, even on a bad track of racing. Of course, he's not alone. There's a number of names that span many years of the archives, including GNCC Racing' own Tommy Harris. Tommy spent many years as a racer, even claiming a National Hare Scramble championship in the early 80s, then also spent a number of other years as GNCC's Sweepmaster before shifting his focus to being a "Towing Expert" and handing the reins over to our current Sweepmaster, Tim Coryea, last season.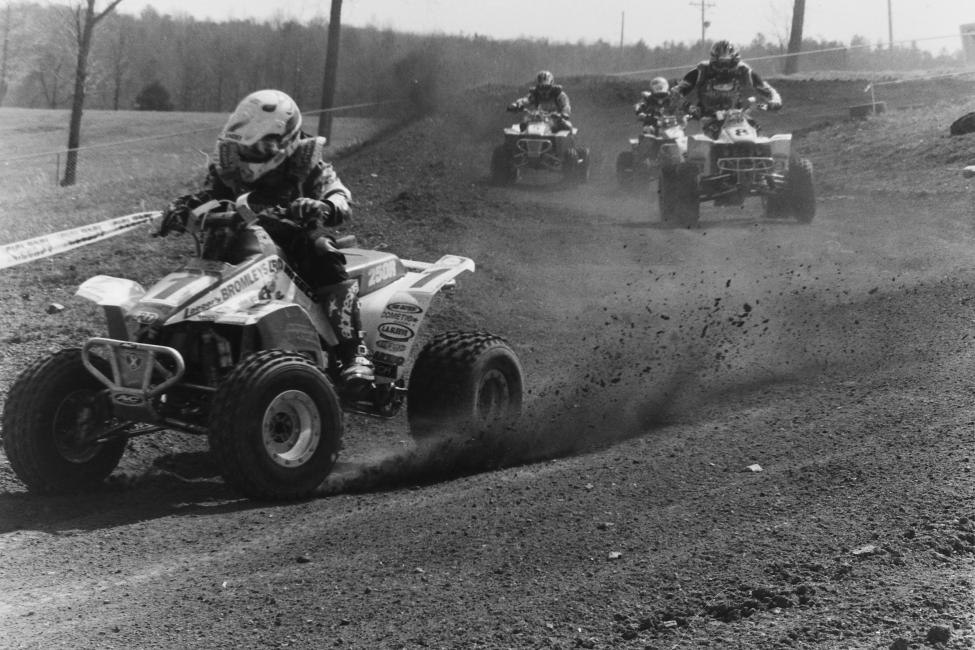 There are many others who deserve a ton of recognition for their years of racing and have really been a big part of the changes GNCC Racing has undergone. The same can be said for anyone who has ever raced a GNCC event. So to those of you long-time racers, short-time racers, one-time racers and future racers, we thank you!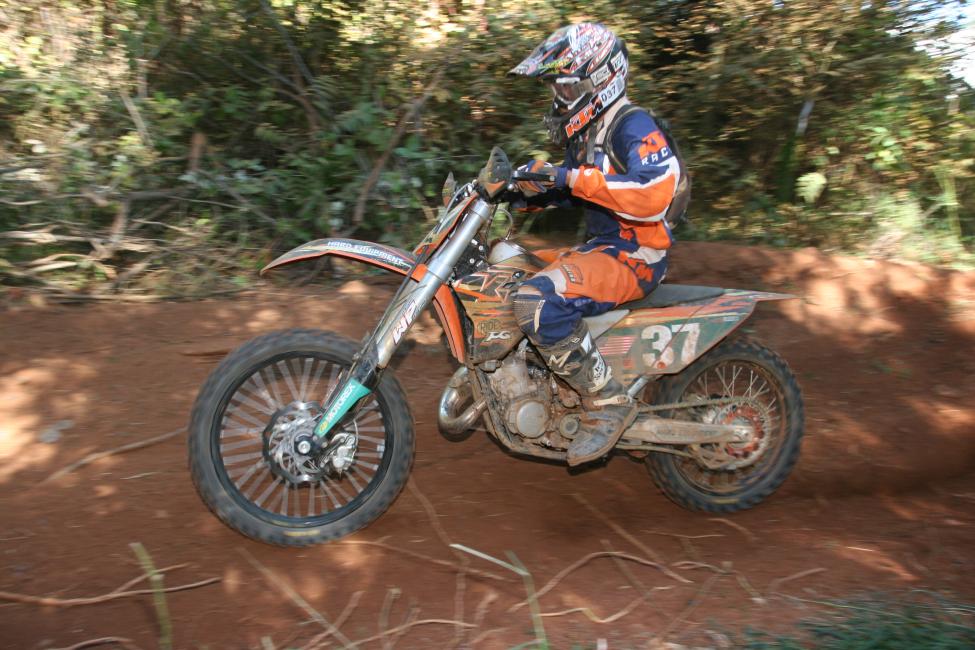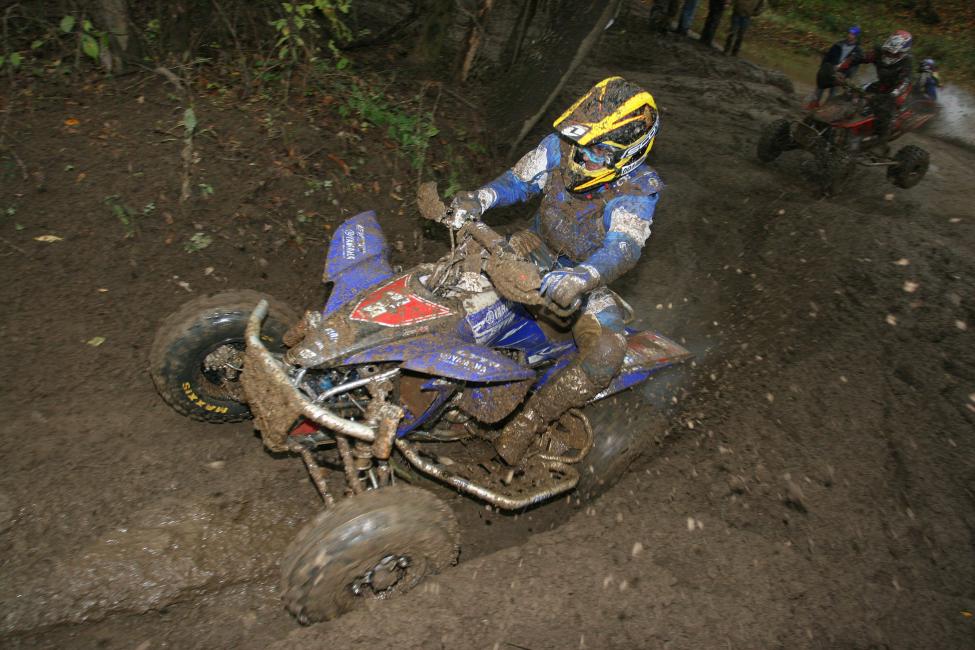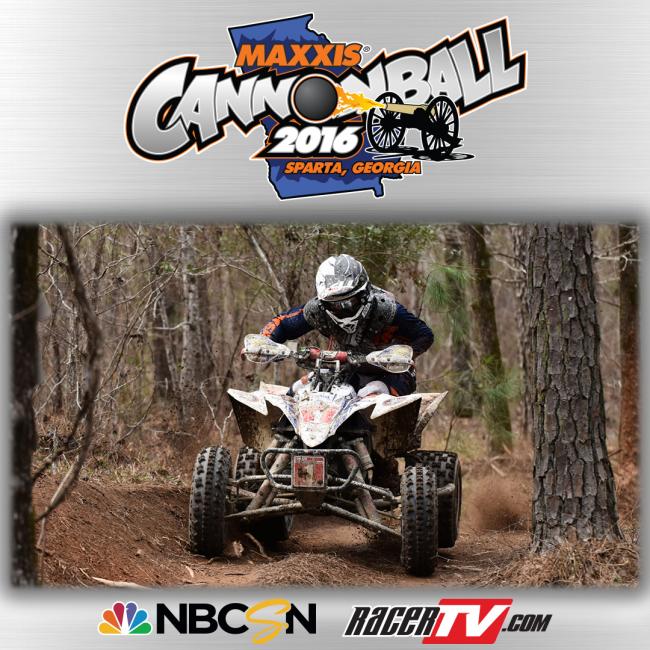 What's New on RacerTV.com?
Throughout the year, RacerTV broadcasted the most exciting action from each round on NBC Sports Network (NBCSN) after each event in a 30-minute highlight show. Each show focused on the most intense racing action of the weekend, either pro ATV or bikes. An additional 13 brand-new full-length highlight episodes featuring the discipline that were not displayed on NBCSN are also available to view on RacerTV.com. To view all 26 highlight shows, click HERE.