Jared Bolton
TimeTuesday, January 17, 2017 | 10:40 AM
Over the last few seasons Braxton McGee has established himself as a standout rider in the world of GNCC Racing. After claiming the Youth National Championship in 2013, Braxton moved up to a big bike in the 1PM race starting in 2014. He claimed the 4-Stroke B Lites championship in his first season aboard a big bike, then has followed that up by finishing runner-up in the 4-Stroke A Lites class in 2015 and 2016. This season, Braxton has his eyes set on the XC2 class. We caught up with Braxton to hear about his past career, plans for this coming season, and more.
GNCCRacing.com: How's it going today?
Braxton McGee: It's going good just resting up from the SETRA race yesterday.
How'd that go?
It was good! I ended up second overall behind Zack Hayes. I had some really good laps and wanted to challenge Zack for the win but he was able to pull out a lead and take the win. Zack is hard to beat at the SETRA events!
How has your off-season been going?
My off-season has been pretty good. I never really stopped riding or training so I could be sure that I'm looking ahead to a good year for racing.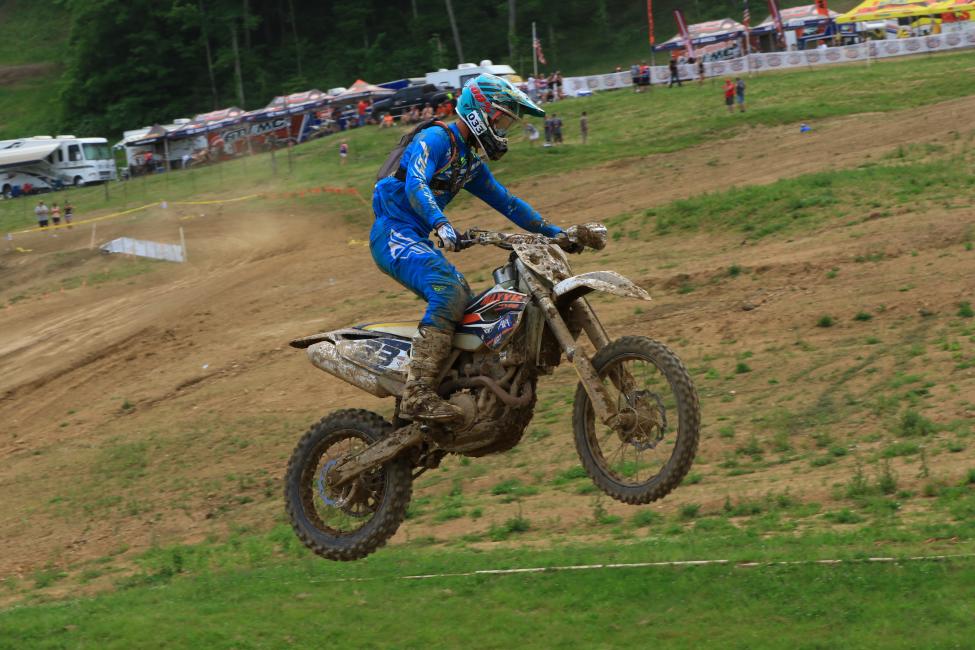 What do you have planned for the rest of the winter?
I'm just planning to keep doing my thing and continue to keep moving forward. Hopefully hit a few more off-season races and help stay in-shape and ready to go for this season.
You had a stellar 2016 season. Tell us about it.
The 2016 season was a good year for the most part. I had a few really good races and ended up with three wins along with some top amateur podium finishes but I did have some mechanical problems. Those really ended up costing me but I learned a ton and that's valuable moving forward.
It was really close in the end but Tristan Landrum edged you out on a tie-breaker. Did that sting at all or did you just keep your chin up and keep pushing forward?
Oh, of course it stung [laughs] I hate losing, but at the same time I kept my head up. I had an awesome year and if it wasn't for the mechanical problems I know it would have changed the outcome.
So you've got big plans for 2017! What's the scoop?
I will be riding XC2 and a different color bike but that's all I can say for now!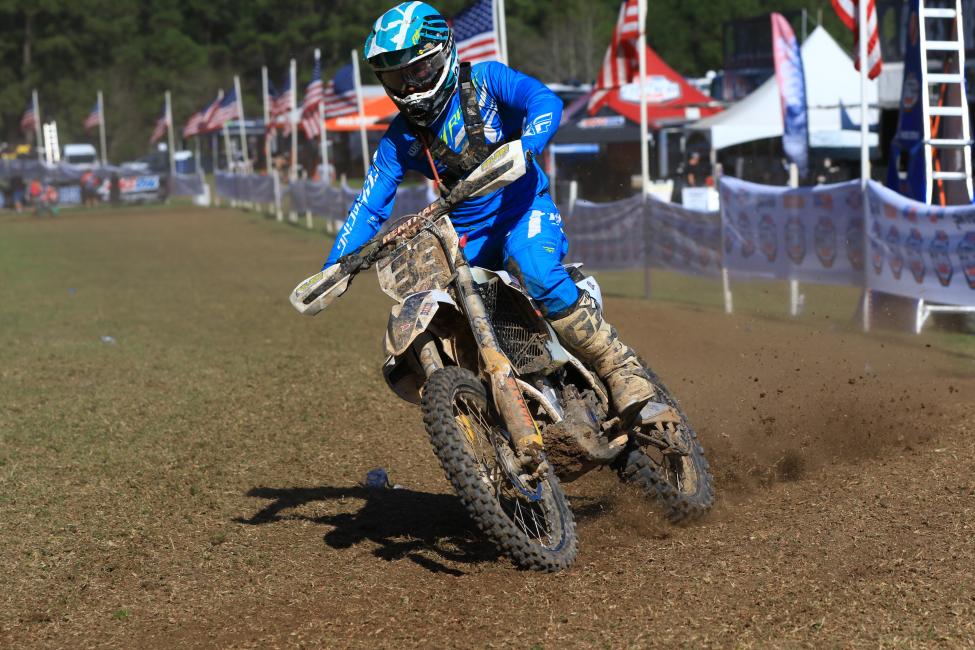 How do you feel about making the move to the XC2 class?
I'm excited for sure. It's a big step and a huge commitment but I'm ready to make it and see how things go.
Obviously it's a pretty big difference but how do you hope to adjust to the class?
Yeah, it's a big difference but I'm taking my usual approach. I'm looking at it like it's just another class that I want to work towards winning.
What kind of goals have you set for yourself this season?
I'm not putting too much pressure on myself but I hope to be fighting for a win every race!
What about beyond this season? What do you hope to accomplish in the coming years?
I definitely want to be living the dream at the top of the sport!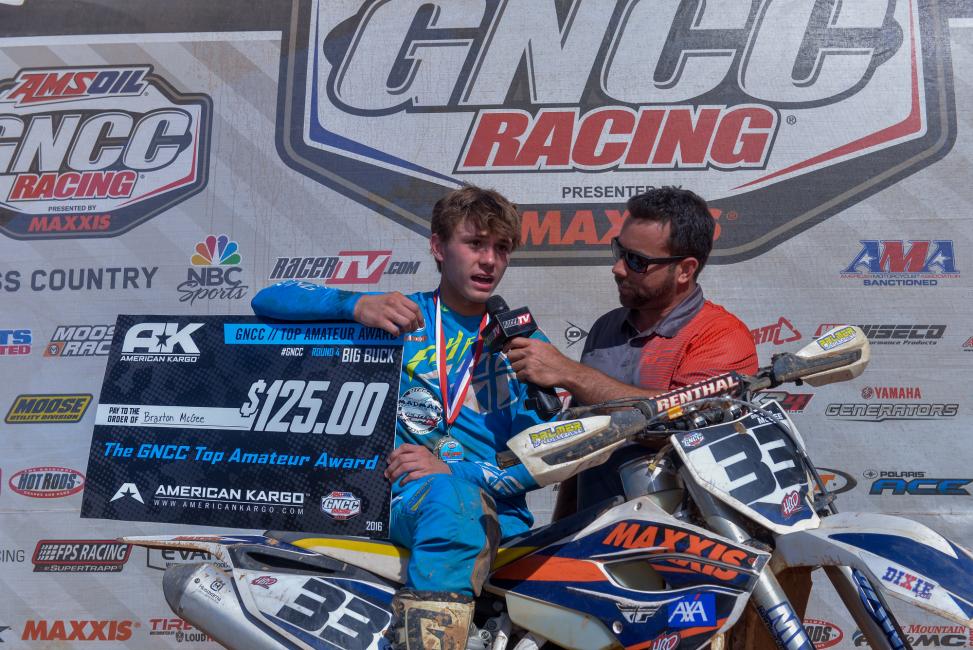 You're being featured in a little video series about your transition to the pro ranks. Tell us about that?
Yeah, it's been good! Mason [Rader] and I may have butted heads a time or two because it's definitely different than doing motos [laughs] It's fun being in front of a camera with a mic, never know what Mason will catch!
Did you ever expect to have your own video series?
No way! I used to watch the Driven to Win series and always thought that was cool but I never thought I would have my own. It's a pretty cool feeling.
What can we expect out of the next installment? Any Hollywood acting coming from you soon?
Maybe another blooper edit! I'm not sure that's up to the movie man! [laughs] Hollywood acting though… We'll see. I'll definitely need a job after retirement so I'm not bored!
Alright, before we wrap this up, who would you like to thank?
First and foremost God for keeping me safe! All my sponsors, Fly, Maxxis, AXA, Motovations Suspension, Mike and Annette Lyons, Kennedy Brothers, A&H Home Improvements, Whaley Masonry, Beulaville Pharmacy, HBD, Sunstar, MRader Films, Fox Shox, and everyone else including a huge thanks to my mom and dad for everthing!