Mikey Waynes
TimeTuesday, April 18, 2017 | 1:45 PM
Robert is currently 12th in the Silver Masters A (55+) class. He has been racing since 1972 with 30+ local and regional championships, which include: Five AMA National Hare-Scramble Championships; One GNCC Championship; Five GNCC Series Top Five A class finishes; Alligator Enduro Vet A Class win with 17th Overall; Four Moose Run Vet A Class wins, Two Stoney Lonesome Team Race Overall wins; Five MSXC Winter Series Top Five in class for the series; MAXC Class Champion 2011 & 2012; 2014 GNCC Ironman Fourth in class and 2015 GNCC Ironman Third in class.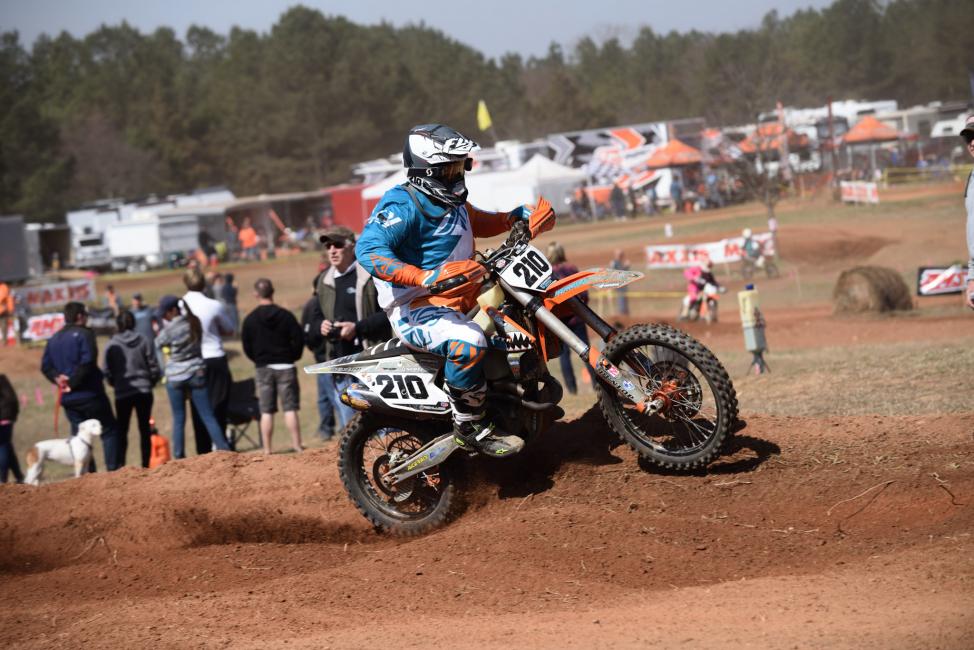 GNCCRacing.com: I read online that you started racing in 1972. Is that accurate?
Rob: Oh wow, yup! That's the first time I got a trophy for racing. It was the Beer Can Derby, the race was in my neighborhood. I had a little Kawasaki 100. I still remember, I may have ridden a half mile into the woods, and of course, the bike blew up. So the next year I came back, still riding the Kawasaki K100, it was their enduro bike back then, had turn signals, lights the whole deal I think the cost like $600 back then. I put a new piston this time before I went. I took off, everything was going well and suddenly my chain fell off. Evidently I didn't tighten up the tensioner bolt well enough. Well there happened to be a broke down Husqvarna right there and there was a plug wrench there taped to the handlebars. So I took that guy's plug wrench because it fit my axle nut and I used that all day to tighten up my chain every time it'd fall off. I ended up finishing sixth in the 100 class, that was my first trophy.
Rob, I heard you're nursing an injury from a local race. What happened?
Rob: Yeah, I had some front break issues, hit some roots and went down pretty hard. I'll be off the bike for another two to three weeks. I'm pretty disappointed, I was chasing the young guys and I guess this is what I get. It happens, that's part of racing.
So when you're not racing. What are you doing, how do you make a living to support racing?
Rob: I actually have a couple of jobs. I work full time with the United States Postal Service and I also own a Body Shop. It works out well for me, since I started working full time for USPS I've been able to cut back at my Body Shop. I've realized as I've gotten older having time to do things you want is more important than making money.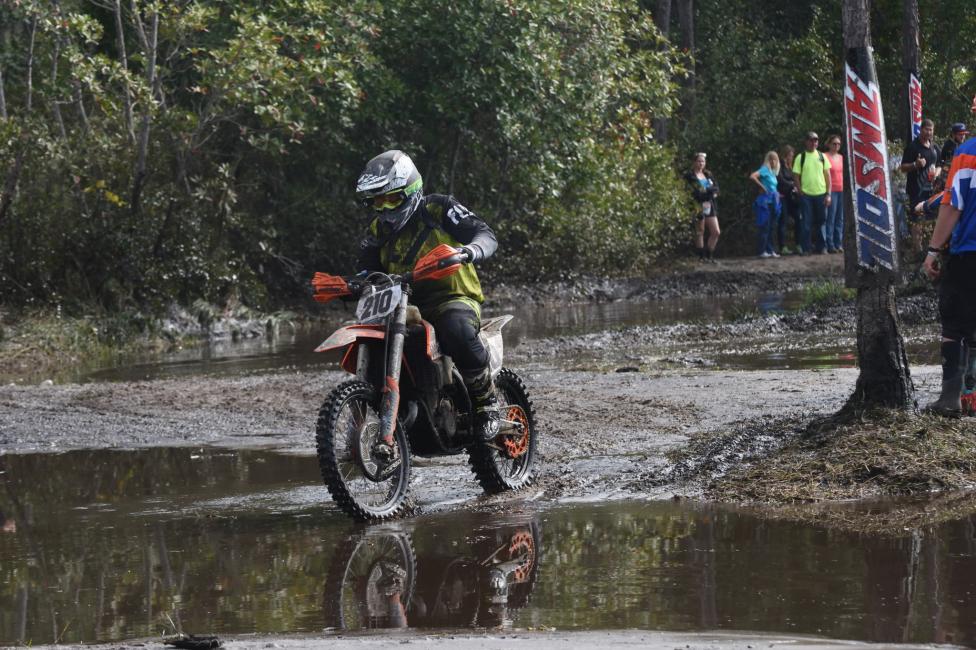 Out of all the championships over the years, local, regional and national what one sticks out in your mind the most?
Rob: I would have to say the GNCC, just because of the level of competition. I won a few races here and there, finished in the top five a few times, but never won a Championship. These are the old days too, there was Pro Row, and then us. I remember seeing guys like Scott Plessinger lined up on our row, you know after he had retired. In my opinion, and honestly the opinion of most, if you want to race against the best riders you go to the GNCC.
I love it! You're not just saying that because it's Mikey FROM GNCC asking you, right?
Rob: *chuckles* No, I believe that the best riders, not just locally but the best riders in the world are coming to GNCC to see how they stack up. It's a very difficult achievement to come away a championship in the GNCC series.
Beth Latham of Tomboy Barbie Photography told me a story about a time when you were running A Class and you came across this kid riding an 85, stuck on a log. You stopped to help. Tell me about that and who "that kid" happened to be?
Rob: Oh wow, yes. I remember coming through the woods and there was this young man, stuck on a log looking around for somebody to help him. I stopped, drug his bike off the log, he couldn't get it off there, because he was just a little guy. I handed his bike back to him and he sort of paused and looked at me. I said, "Go ahead, race! I'll be fine don't worry about me." So, this little kid, Chris Bach, started his bike up and rode off.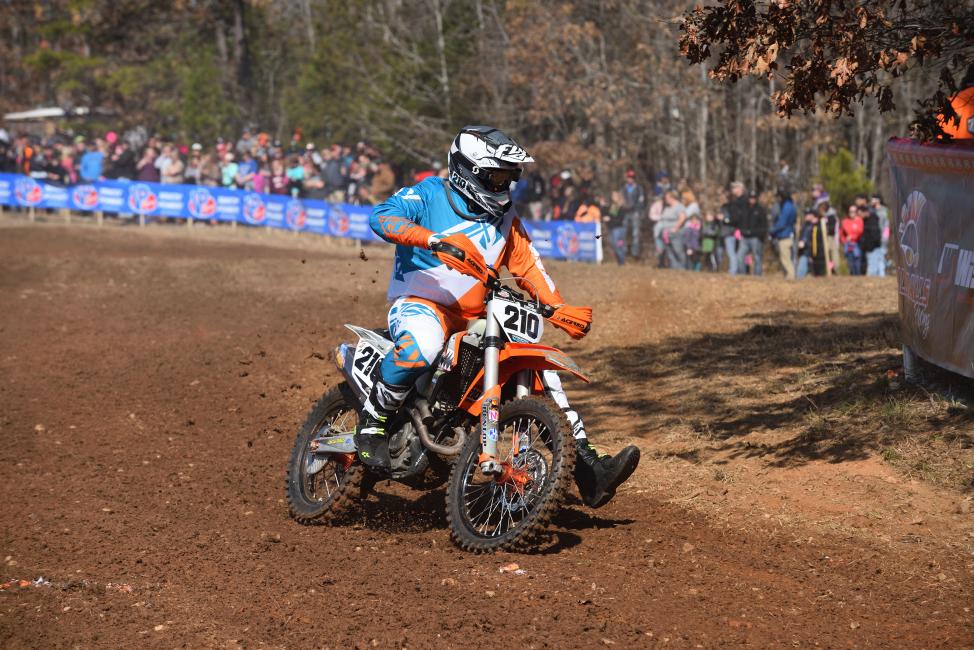 Fast forward to present day. Now you're the one moving out of the way for guys like Chris Bach. What's that like seeing these young riders grow up and some, like Chris, racing in the Pro Class?
Rob: It makes me proud. To see those guys, live their dream. I remember when Chris was a kid, A KID, saying, "I'm going to race pro someday." And you know how people are when they hear some young kid say something like that, "Oh sure, yeah sure you will, yeah okay." but he did it. I'm sure if you asked him or any of the pro guys they'll tell you it's not easy. There's a lot of sacrifice and hard work that not a lot of riders are cut out to do. Let alone have that focus from an early age. Impressive.
Rob, I saw some pictures of you riding "The Tail of the Dragon" in Tennessee. That's a Bucket List item for myself and I know a lot of others. For those that don't know it's an 11-mile strip of highway with 318 turns off Highway 129 down in Tennessee. How does that stack up against riding off-road in the woods?
Rob: Oh, it's like riding through the woods, only you're on asphalt. It's a little wider, there's still trees on one side of you and there's a rock wall on the other side. The people you meet down there are one of a kind. The only advice I can give someone, use common sense. It's like a GNCC race in the respect that you're out there, with other riders of all levels, if you make a mistake and run off the trail, it's going to hurt. Either you're over a cliff, or you're against the wall. Just like anything else, you try to test your own skills a bit. My first time down there I got passed by a guy on a dirt bike. I knew him, he bragged a little bit. We used to race motorcycles together down in Alabama. But yeah, once he passed me he wheelied his KTM up the road a bit. I thought, okay, that's how this is going to be. It's all in fun. Everyone should experience it at least once.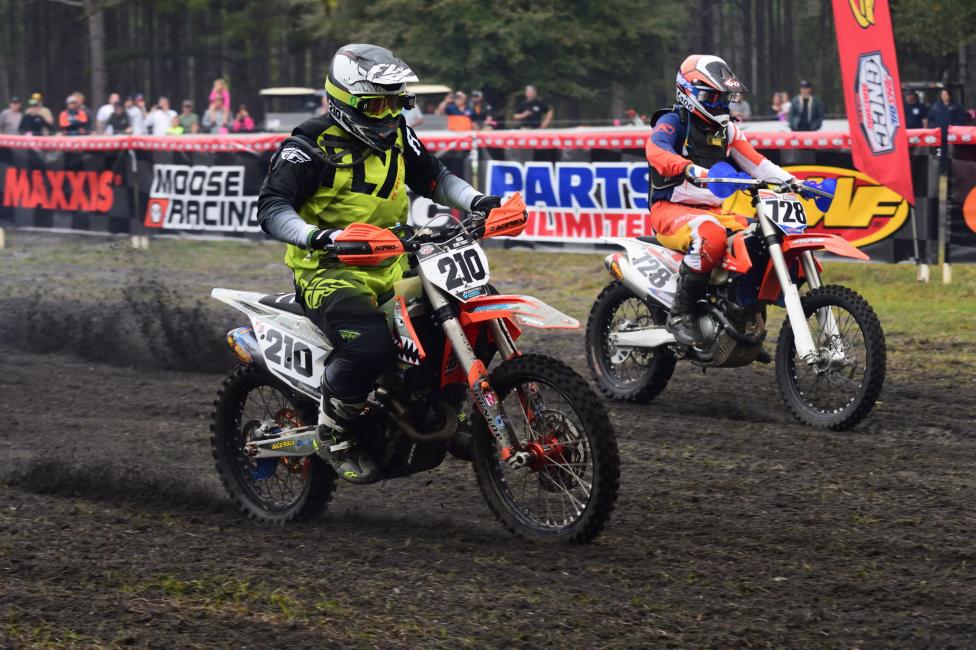 You race dirtbikes, you've raced motorcycles, I know you've got a special place in your heart for muscle cars. Is there anything with a motor you haven't raced?
Rob: *chuckles* No, if it has a motor, and there are two of you out there, you're in a race. That's the rule, right? I saw a sign in a motorcycle shop once, it said, one bike is practice, two bikes is a race. You know what, now that I think of it I used to race my bicycle as a kid. I remember coming home from school one time and I saw this kid. You know the type, real athletic type, good in all the sports, well I caught him. So, this guy sees that I've caught up with him and he thinks he's going to outrun me on his bike. Well that didn't work out for him. I guess it doesn't even have to have a motor, I just like to race!
Last question, what would 2017 Rob Kirchner tell that kid sitting on a Kawasaki 100 at the starting line of the Beer Can Derby in 1972?
Rob: Take care of your body! I'd tell that to any racer. We all need to take care of our bodies. If you want to be in this for the long haul, take care of your body.