Jared Bolton
TimeTuesday, February 7, 2017 | 12:00 PM
Rob Brown has gained a lot of attention out on the track over the past few years. While 2016 marked his first full season of GNCC Racing, his signature "Moto Fro" has been seen at a few various rounds for nearly a decade. We caught up with Rob to talk about the 'fro, his 2016 season, plans for 2017 and more!
GNCCRacing.com: How's everything going today?
Rob Brown: Cabin fever!! Winter has set in in full swing here, but all is good, got a fresh set of studded sneakers ready to rip the cold!!
So tell everyone a little about yourself.
I'm 43 years old, I race the Senior A class, I'm entering my 11th year of racing consistently, and 2016 was my first full season of GNCC racing
You've gained quite a bit of attention over the past few years with your signature Moto Fro. How did that all come about?
It was kind of a goof for my first GNCC event I entered in 2009 at Unadilla. I wanted to do something fun and different to stand out, from there it literally took on a life of its own! [Laughs]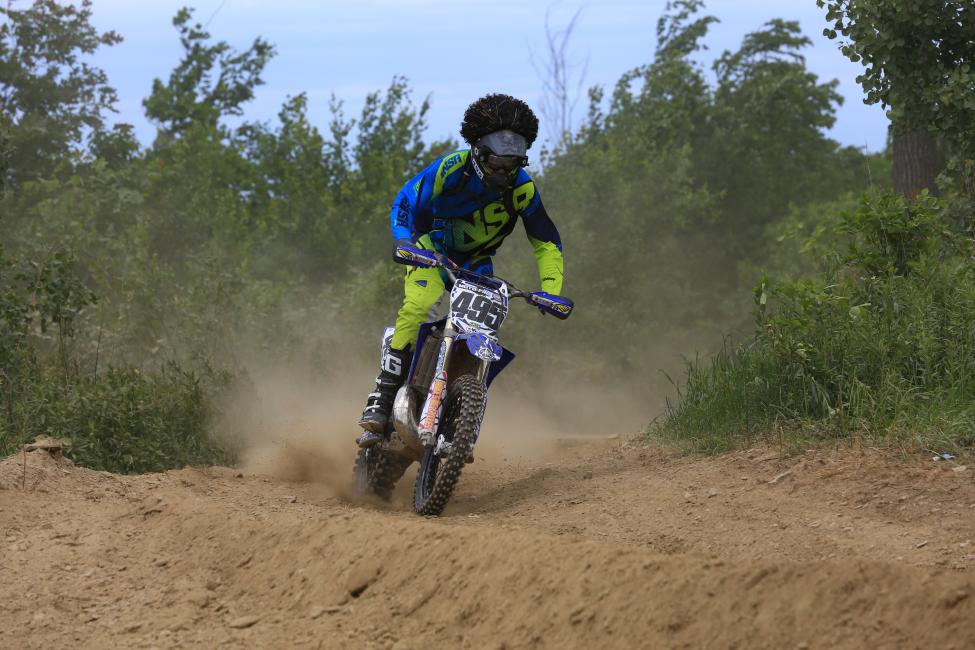 With all the different conditions we race in, you must be a few Fro's in by now. How many fro's have you had?
Overall, I go through about 2 per season, so about 15, including the one that ripped off in the first mile in Georgia last season! Yikes!
So how did you get started racing?
Once my son was older and more doing his own thing, I decided to buy a WR 250F in 2005 to just trail ride. I did a local NETRA hare scramble in early 2006, and like us all, I was hooked!! Haven't looked back!!
And what brought you into the GNCC world?
A good friend of mine raced GNCC way back in 1993, and I tagged along a few races helping him with his bike. Meeting Scott Summers, Scott Plessinger and Guy Cooper was amazing and after seeing those guys, it became a secret dream to maybe one day race nationally. That dream became reality in 2016 after racing a few GNCC events the last 7 years, and dedicating my money and 100% effort into the series.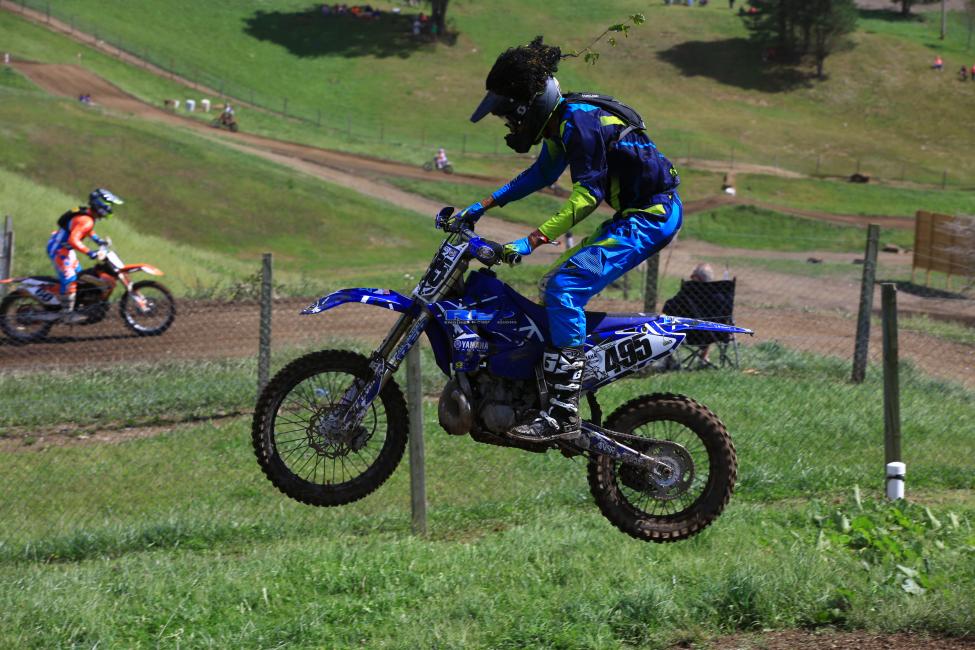 You're the true GNCC weekend warrior and like the majority of GNCC racers you have a regular job as well. What do you do during the week?
I work for Columbia Sheet Metal out of Connecticut installing commercial duct for heating and cooling systems
Between that, racing and maintaining a bike, you might have a few extra minutes of spare time. What else are you into besides racing?
I love jamming with my son playing the drums and guitar, and spending time with my 15-month-old grandson, Tayden.
It's a bit of a haul to a lot of the races from New England. How do you pass the time driving?
I have a passion for music, so I can be seen on most highways air drumming or air guitar to hair metal or really anything but, [GASP!] country music. [Laughs]
You had a pretty great 2016 season. Tell us how it went.
It really was a tremendous experience! The top 5 in the A Senior class is the "who's who" of former pro/fast Rippas from back in the day. To finish in the top 5 (personal preseason goal) with those guys is an honor and a experience I will hold special for many years to come. Personal highlight was Snowshoe where I landed just a few minutes out of the top 3 in 4th and was battling with the lead, on time adjustment, for a short time.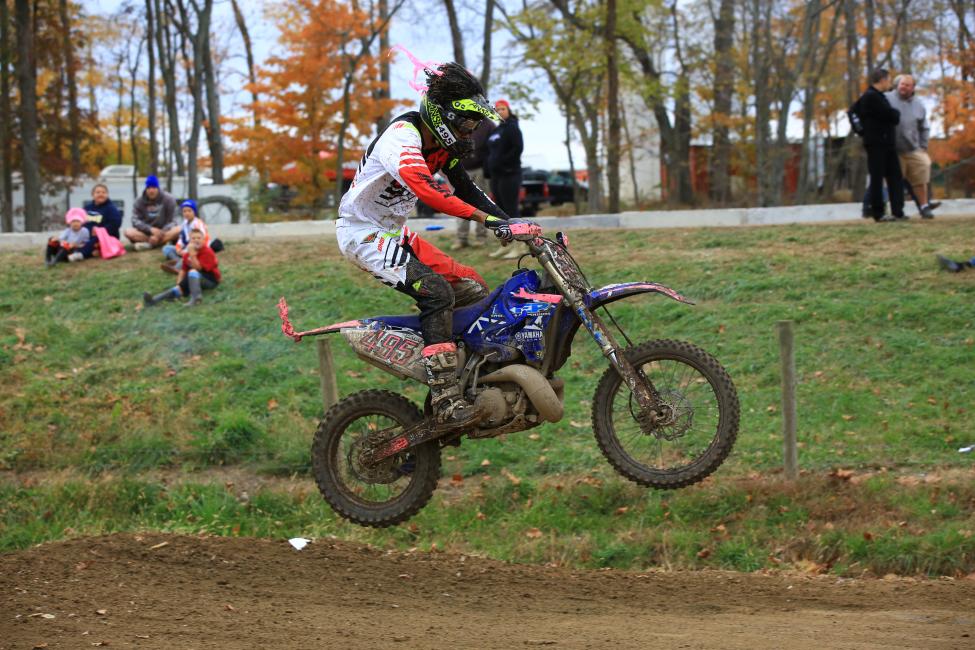 What are your plans for the 2017 season?
I'm hoping to start with round four at Steele Creek and do the series again this year. Our local JDay series doesn't have as many date conflicts, so I'm hoping to contend for the Senior A championship there also.
What do you hope to accomplish in 2017?
Now meeting all my goals last year in GNCC, I'd really love to win a round!! Top three is the goal this year and with my new 2017 KTM 350 XC-F I feel I got the missing piece to bridge the gap with the faster guys in my class.
Alright, before we wrap this up, who would you like to thank?
I have to thank Micheal Michalenko for always keeping my bikes 100% mechanically sound!! Tony Stack at REP Engine and Suspension for his help keeping my suspension dialed in and building that sick monster last year, the YZ 280X. Also Answer Race Gear, Scott goggles, REP, Cycle X-Press, MSR Hard Parts, FAHQ Racing and each and every mud flea and GNCC fan that helped me out in the woods, or cheered that goofy Afro on my helmet, THANK YOU GNCC Nation!