Jared Bolton
TimeThursday, January 26, 2017 | 4:35 PM
Welcome to Quick Fill.
We're chopping away at the off-season and while in many ways that's a good thing, it can also be a bit of a wake up call for some who may not be entirely prepared to get back into the swing of racing. There's time left, but it's not a lot of time, so everyone better get on the ball! Of course, there's already been and will continue to be a good bit of off-season racing going on down south. One of the bigger events is coming up this weekend with the Burnt Gin National Hare Scramble in Sumter, South Carolina.
This event has gained a lot of popularity over the years and typically sees a stacked Pro class consisting of top GNCC pro riders along with top National Enduro pro riders as well as some of the top local talent from across the southeast. Since it's a week before the opening round of the AMA National Enduro series and held at the same location, it's fair to say that this event very well could draw the large turnout it typically sees.
Unfortunately, this year will mark on the second time in the past ten years or so that I won't be able to attend the Burnt Gin. Our Online Content Manager, Kayla Olliver, and myself are heading to Syracuse, New York for this weekend's WNYOA banquet. We're bringing quite a few GNCC prizes to give away including t-shirts, gate passes, free race entry certificates and we'll also be giving away two season credentials good for gate entry at all 2017 GNCC events. We're looking forward to it; so if you're going to be attending and see us there, feel free to say hi!
We'll keep the intro short this week and jump right into all the Quick Fill action!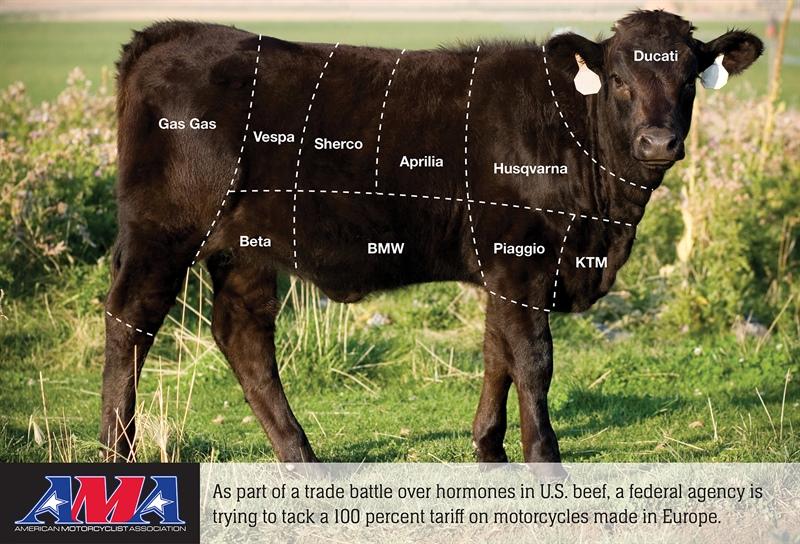 Weekly Updates (Chelsea Taylor)
What's the beef with motorcycles? Chances are you've probably heard that headline once or twice the past few days. The AMA sent an email yesterday with a topic that affects all of us, and just recently we've witnessed a few GNCC pros and manufacturers start to spread the word as well. Long story short, there has been a trade dispute over the beef industry and the proposal has thrown in an extra tariff on motorcycles imported from the European Union with an engine size between 51cc and 500cc.
I think Wayne Allard with the AMA put it best when he said, "There is no logical link between motorcycles and beef. It is absurd to even consider such a move." This isn't the first time we've seen something like this, but it's important that we take the time to voice our opinions and let them know that it's not okay! To take action against this tariff and let the agency know that you oppose the penalizing of motorcyclists in a beef trade dispute click HERE.
On a lighter note, the Rockstar Energy/Husqvarna Factory Racing released their off-road pre-season video yesterday. As we mentioned last week, the team will have two GNCC XC1 Pros onboard including Josh Strang and Thad Duvall. There's been a lot of positive comments going around in regards to Thad joining the team and this video will give you a little teaser to what's in store for once the green flag waves at Big Buck on March 5.
We caught up with WXC ATV racer Katelyn Osburn in this week's edition of Tuesday Toolbox. Katelyn has always been a front-runner in the class, but once we spoke with her we realized that she will be bringing a whole new level of competition to the front line at the 10 a.m. race. Her offseason training is in full-effect and she will definitely be one to keep an eye on at round one.
Evans Waterless Engine Coolant recently announced their expanded support for the GNCC series and athletes. To get the full announcement, click HERE. Pre-registration will be open soon, and National Numbers are updated every Tuesday. As you begin your pre-season preparations make sure to stay safe and have a great weekend!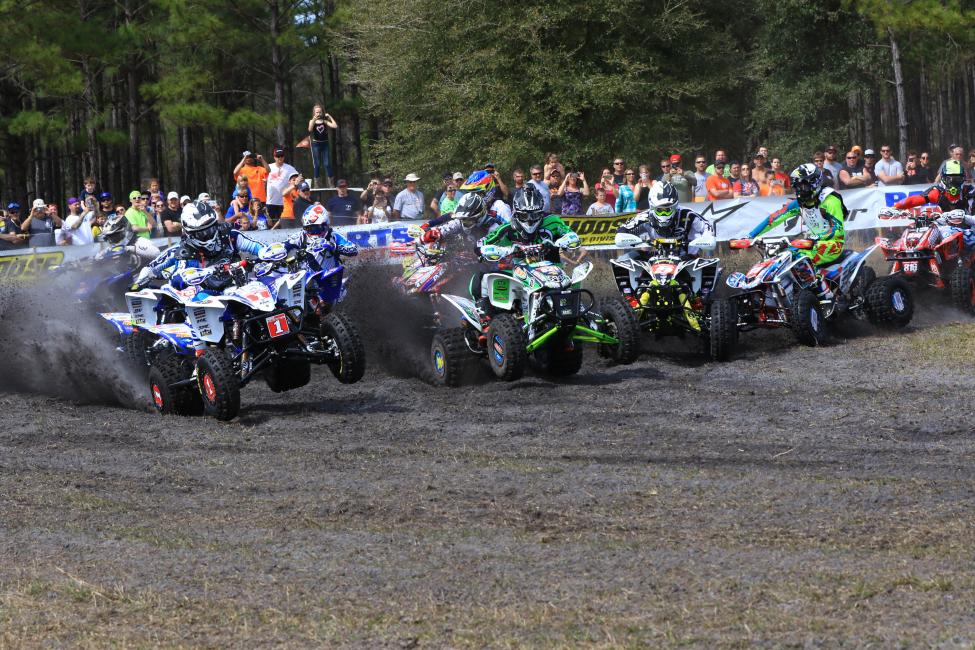 Looking at 2017 (Jared Bolton)
With the 2017 season growing closer and closer, now is a perfect time to start looking ahead at what we can expect from this coming season. This week, we'll explore some of what to expect from the four-wheeled crowd, and take a look at the two-wheel folks next week. Rodney has given some first-hand insight throughout the off-season that has helped to set up a lot of expectations from the XC1 class in 2017. These guys have all been training hard and the stage is set for one of the most interesting seasons GNCC Racing has ever seen.
Obviously, coming into this season the favorite is none other than the defending champion himself, Walker Fowler. The past two seasons have been pretty amazing for Walker as he's won 14 out of 26 races in his two championship seasons. Some of those wins haven't exactly came easy either. The trend of GNCC ATV champions for the past 24 years is to go on a multi-year championship win streak. Thus far, Walker is continuing this trend as he's claimed two titles in the past two seasons. The big question is, how many can he claim? Bill Ballance still holds the record for most consecutive championships with nine titles from 2000-2008. Can Walker beat that? Or can someone step up and snap his win streak?
Adam McGill is a rider who would like to do exactly that. McGill is a veteran of the XC1 ranks but like a fine wine, he seems to only get better with age. McGill is entering his 12th season in the XC1 class and with that experience comes a wealth of knowledge of what it takes to claim a win. While McGill's win list is pretty impressive, what still eludes him is the GNCC ATV National Championship. Looking at it from a historical perspective, the odds are stacked against McGill. However, that could serve as the perfect type of motivation Adam would need to put the entire package together. A motivated racer is a strong racer, and if Adam finds that right amount of motivation, he could very well be contending for the championship.
Chris Borich is already considered one of the greatest GNCC racers of all-time. He still holds the record for most overall wins with 73, even though he hasn't added to that number since 2014. The only thing the six-time champion really has to prove these days is to show that he still has what it takes to win races and be a championship contender. The past two seasons have not been bad for Chris, but compared to his six championship seasons, they're probably years Chris would like to put behind him. Could he rejuvenate himself and return to the version of Borich we all remember? Never count him out and never count out the fact that anything is possible in the world of GNCC Racing.
Jarrod McClure is another rider who has come on strong in the past few seasons. It wasn't that long ago that we saw McClure on the outside of the top five, looking in and looking to breakthrough. Well, a few seasons ago that breakthrough came and McClure has achieved status of being someone to keep an eye on, especially at Ironman. In 2015, McClure broke through even further to claim his first-ever overall win at Snowshoe, and backed that up with a second win at Ironman. He would yet again claim an Ironman win last season, ending the year with a bang and edging out Brycen Neal in a tie-breaker for the overall number four spot.
Brycen Neal started out the 2016 season incredibly strong. With some stellar performances in the opening rounds, many were calling a win for Brycen sometime before the end of the season. Unfortunately, a few small mechanical issues kept Brycen from pulling out a win but all in all, his season was nothing to be disappointed in. He ended up with a total of six podium finishes in 2016 and three other top five finishes. Despite a few setbacks, Brycen has become another contender to keep an eye on. Could 2017 be his year? We'll see!
These guys aren't alone. There's a number of other riders who have stepped up in the past few seasons and found success of their own. Cole Richardson could prove to be a contender this season, while Landon Wolfe has also been figuring the XC1 game out and even earned a podium finish at Ironman. There's also some fresh talent stepping in the XC1 class this season. It's hard to say exactly what to expect but the one thing we do know is that 2017 has potential to be one of the best seasons GNCC has ever seen.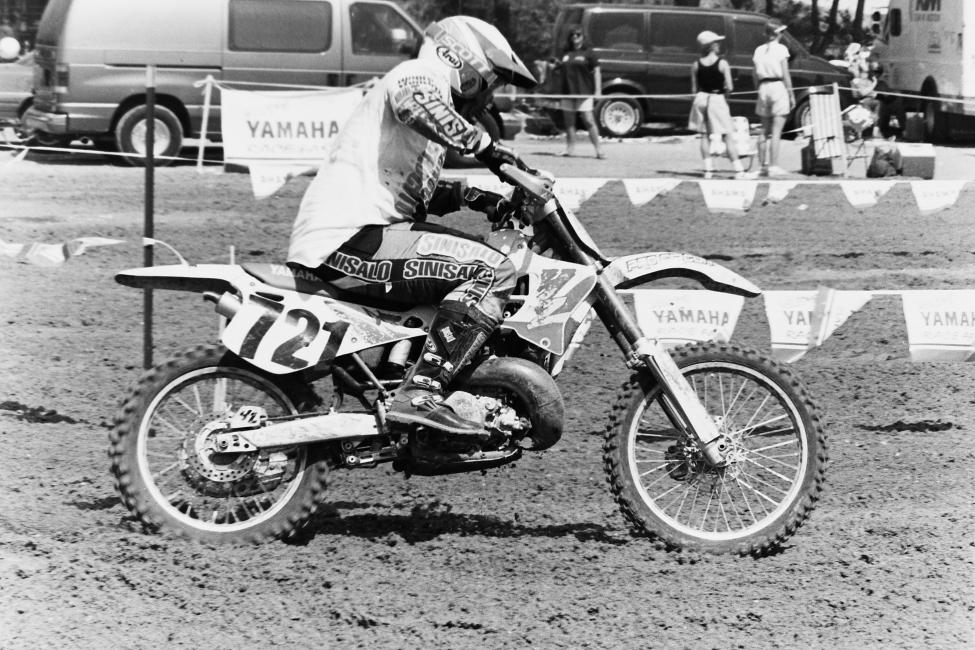 #ThrowbackThursday Motocross Rider Edition (Jared Bolton)
Throughout the course of GNCC Racing's history, a number of motocross racers have tried their hand in the woods. Some have made a career out of it, while others have dabbled here and there. Some have tried it once and never came back! It would be just about impossible to name off all the Pro Motocross racers who have raced a GNCC event, so we'll just take a look at a few who may stand out amongst the others. The past few years, the biggest name we've seen take this route is Ryan Sipes. Ryan made his first GNCC appearance back in 2007 at The Spartan GNCC in Kentucky. Several years later, Ryan would transition to a full-time GNCC career aboard a self-supported KTM ride until the Coastal Racing Husqvarna team picked him up last year.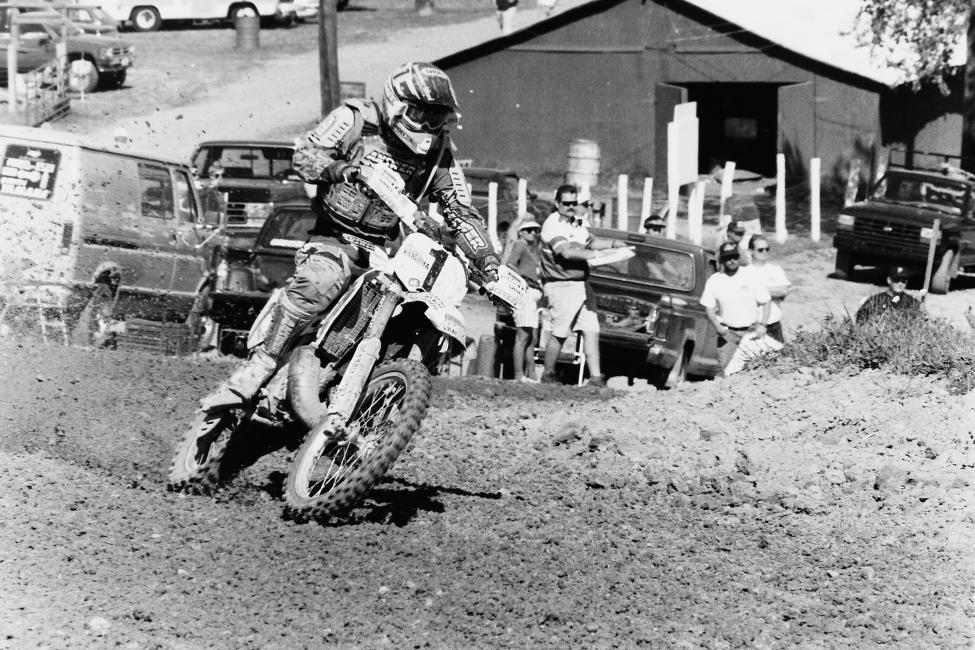 Another rider who has dabbled in the GNCC world is Zach Osborne. Back in 2013, Zach landed a few podiums in the XC2 class but this wasn't his first time giving GNCC Racing a try! Zach actually raced the Yadkin Valley Stomp GNCC back in 2007 as well. After his appearances in 2013, many have wondered if Zach will make a full-time transition to the GNCC Racing world when he's ready to wind down his Pro Motocross career. Hard to say if that will happen, but he very well could be a great fit!
Back in the early 90s, it had actually become a normal thing for a professional motocross rider to continue racing in the off-road world after stepping away from motocross. Rodney Smith and Fred Andrews are two of the most notable to do this and find a lot of success in the woods, but they weren't alone! Guy Cooper, Mike Kiedrowski and Ty Davis are three other former motocross racers who found a fair amount of success in the off-road racing world.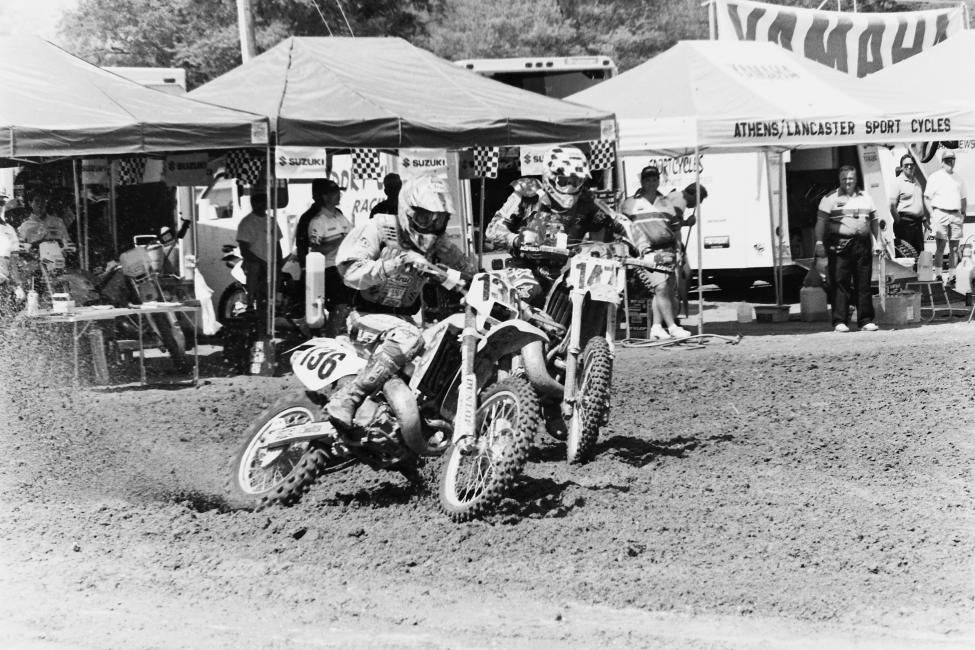 We've gone through the GNCC Archives and found a few cool photos of former motocross racers giving the GNCC Racing world a shot. It's pretty cool to look back at some of the names who have raced with us, and these photos are just a sample of some folks who have made that transition. Guys like Massachusetts' Robby Marshall and Sweden's Fredrik Noren have also tried their hand at GNCC Racing in the past few years, and if you go back a few years, one of the greatest GNCC races of all-time was Doug Henry's win at the Orange Crush GNCC back in 2005.
Naturally some of the events with with motocross tracks, or the traditionally fast Florida round attracts motocrossers. In the past, guys such as John Dowd, Brock Sellards, Broc Hepler, Bobby Kiniry, David Pingree, Larry Ward, Jeff Emig and others have all tried their hand at a GNCC event at sometime or another. Woods racers are a unique breed and we welcome any motocross racers who would like to give it a shot. We know how much fun we have in the woods and we want these guys to join in on it as well. Could we see some motocross racers in 2017? In GNCC Racing, you simply never know!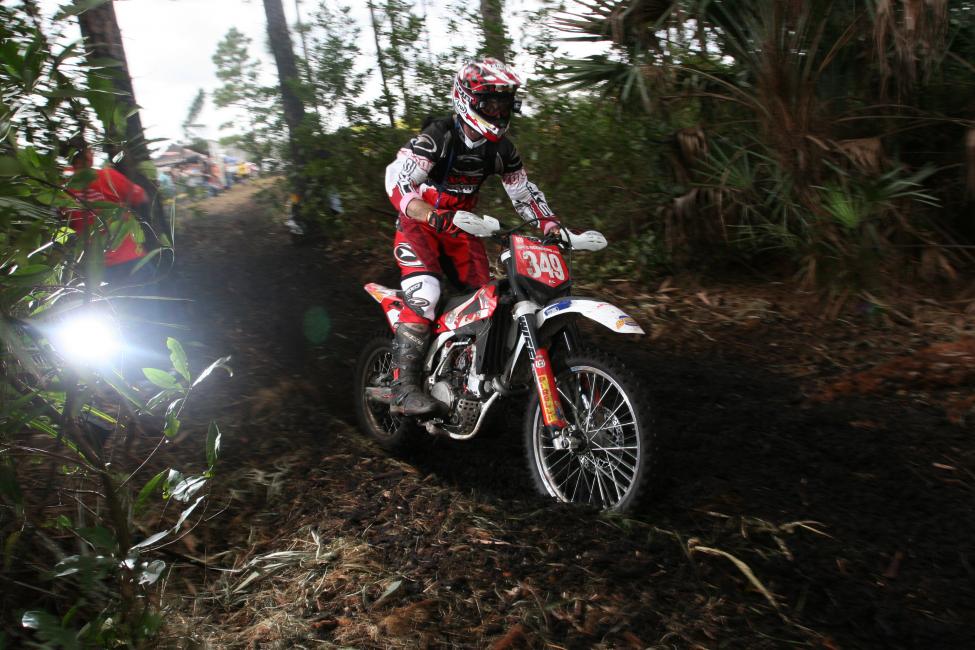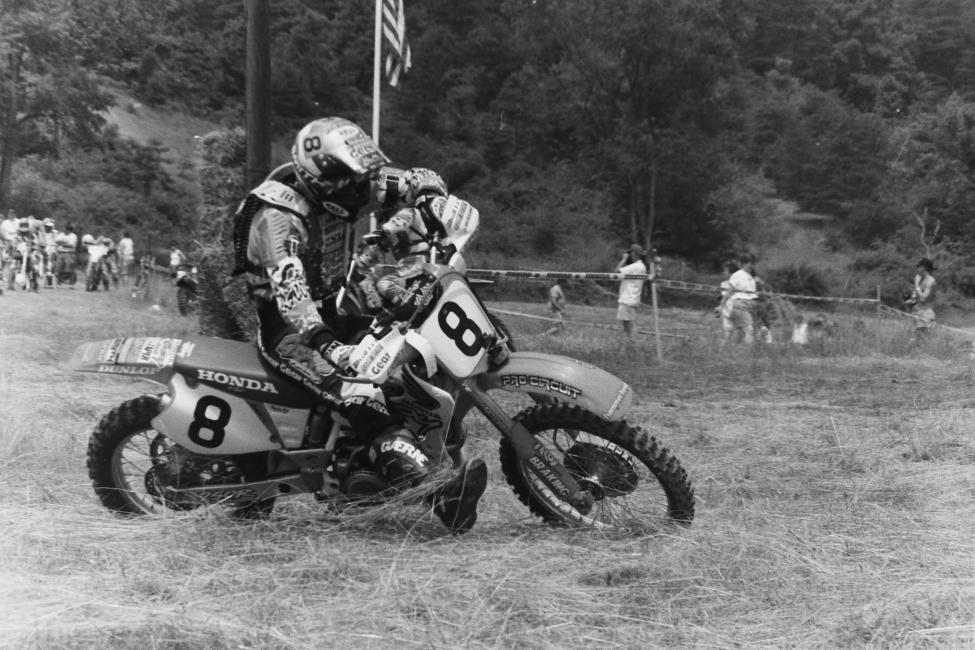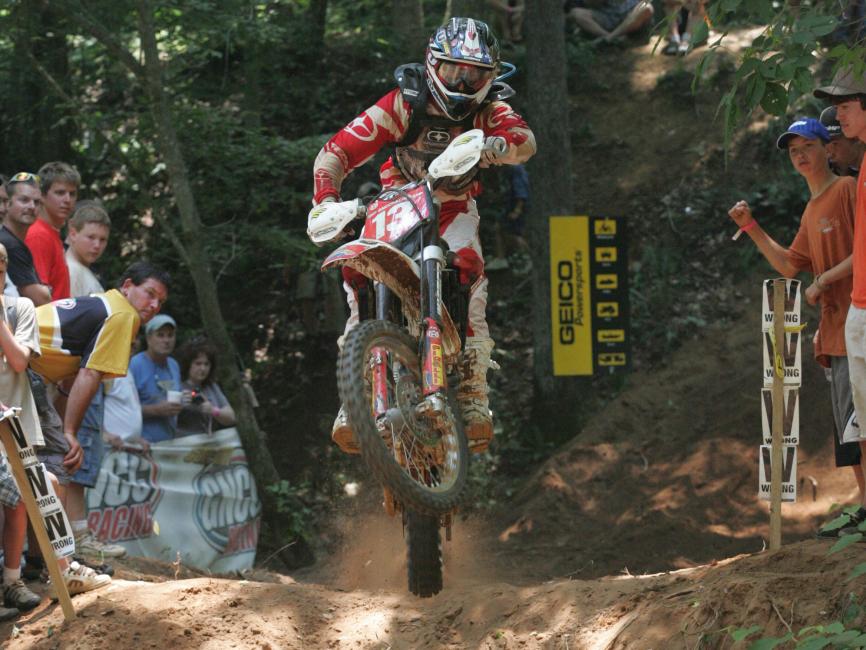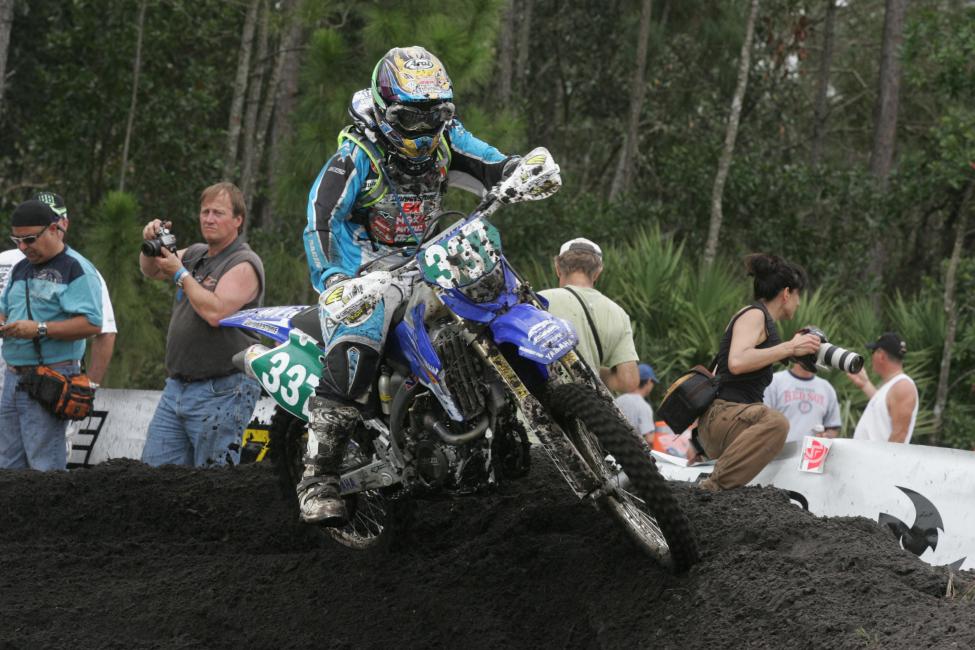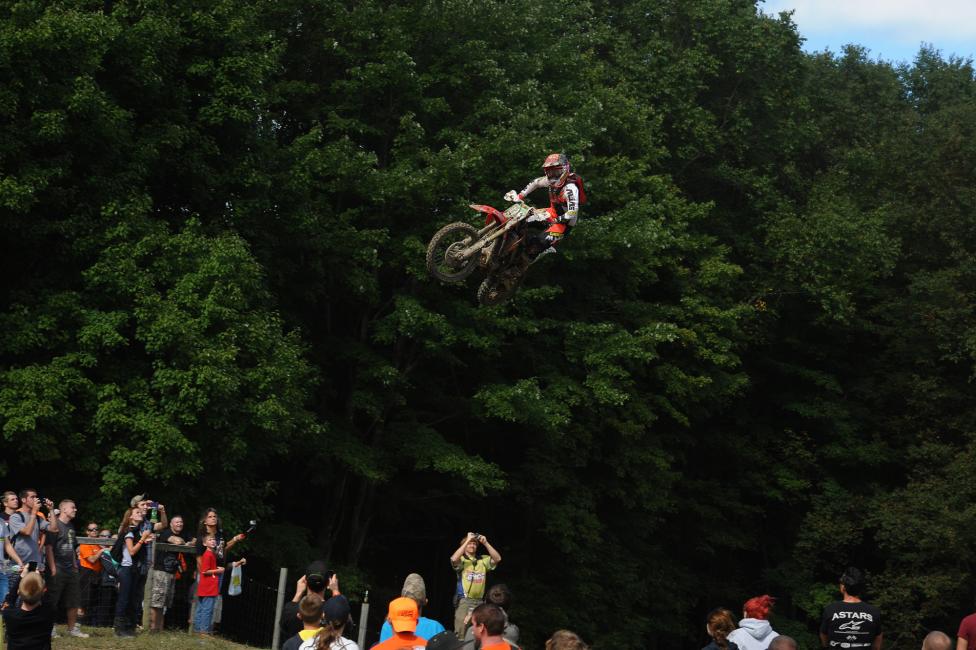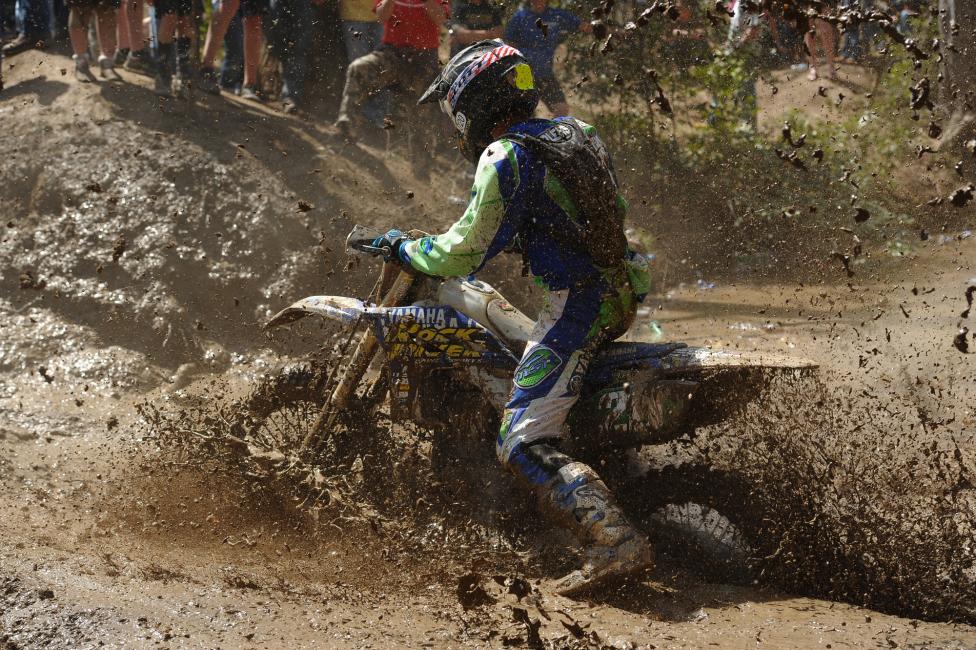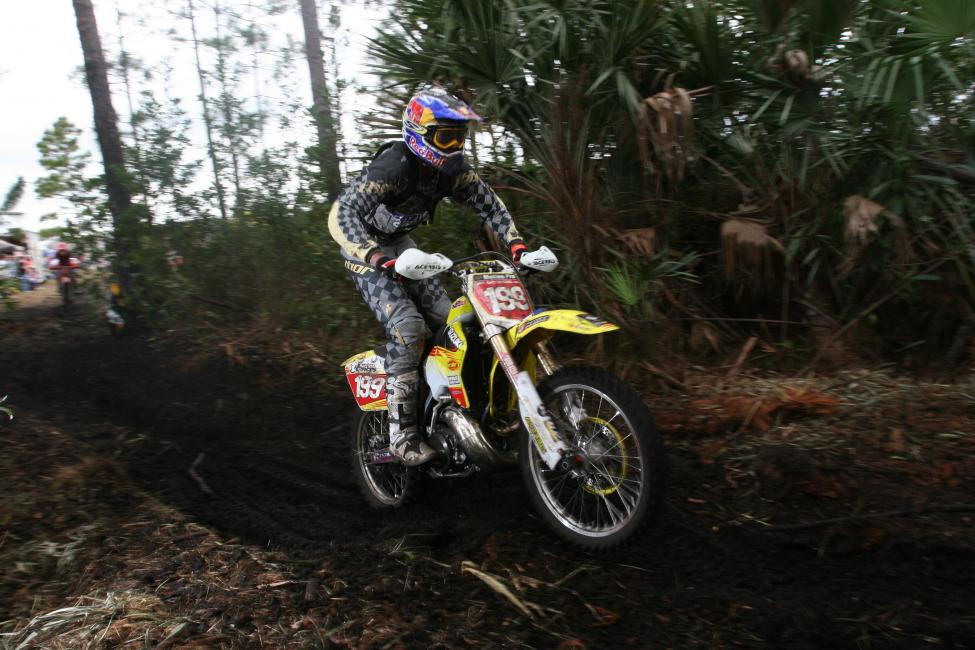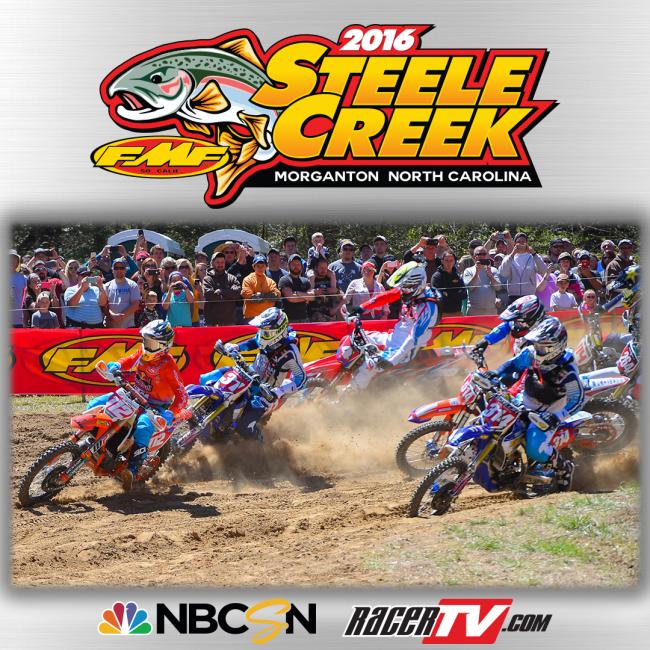 What's New on RacerTV.com?
Check out the 2016 season's NBCSN shows online now! These highlight shows are in addition to the GNCC LIVE coverage, now entering its fifth season, that features nearly 100 hours of all 32 pro race events. Filmed and produced on-site by the West Virginia-based RacerTV crew, GNCC LIVE brings live streaming video coverage from all 13 rounds of the GNCC series, allowing fans from all over the world to follow Pro ATV, Pro Bike and Side-by-Side racing all season long. To view the GNCC LIVE archived footage, click HERE.