Chelsea Taylor
TimeTuesday, January 24, 2017 | 10:30 AM
Katelyn Osburn has been a front-runner of the WXC class for the past few years. Not only does she spend the morning racing, but she then turns around and helps her boyfriend, Marty Christofferson, in the afternoon which leaves us wondering how she handles it all! We caught up with Katelyn to hear about her off-season, plans for 2017 and more.
GNCCRacing.com: Hey Katelyn. How are you doing today?
Katelyn Osburn: I'm great. I've been down in Florida training for the upcoming season. It's been in the 80s the past couple days, so I definitely can't complain about that.
Florida, that's pretty cool! So how has your off-season been going?
This off-season, I've been training a lot differently than past seasons. I was fortunate enough to be able to make a trip down here for a couple weeks, and spend time with people who have diverse training programs. I've been able to pick up on some things that will benefit me during the upcoming season.
After a frustrating few rounds last year we saw you sit out a few races. Of course, you still came to the track, but what influenced your decision to sit out?
Last year was definitely a frustrating season for sure. I had a few mechanical issues that I thought ended my season early. But thankfully, my mom gave me some much-needed support. I was able to get a new quad together just in time to finish out the last few rounds I needed to qualify for year-end points.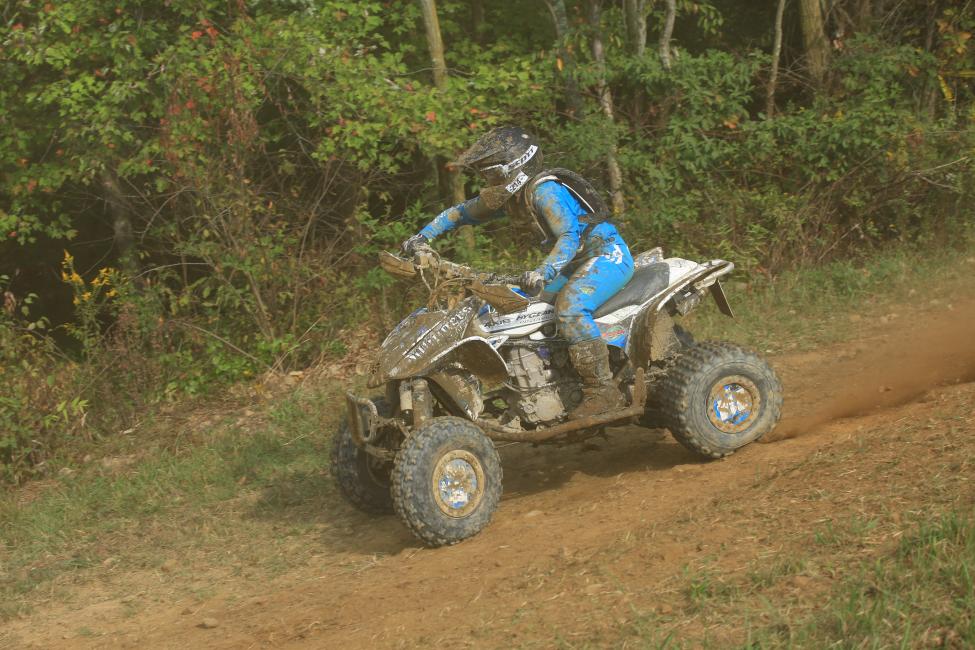 After your comeback your season quickly turned around. What did you work on to improve your finishes during your off-time?
Mountain biking is one of my biggest hobbies (besides racing of course), so mostly all my attention turned to training on my bike. I ended up doing a few mountain bike races in between the two South Carolina races, and I really liked that atmosphere. I also found out I wasn't too bad at it! But once I got my new quad, I spent a ton of hours in the garage making sure was in top shape to finish the season.
We've seen teasers of you on two-wheels on social media, will you be breaking out the bike for a race this year?
[Laughs] No, I use it to train a little during the offseason. I race a local series in New York, and it definitely helps me stay in shape.
You mentioned that riding your dirt bike is another way you train. You've been in Florida for a few weeks, but how have you been training during the New York winters?
Well, I definitely like coming down to Florida as much as I can, but when I'm in New York, I put studs in my tires because it's hard to ride in the snow and ice.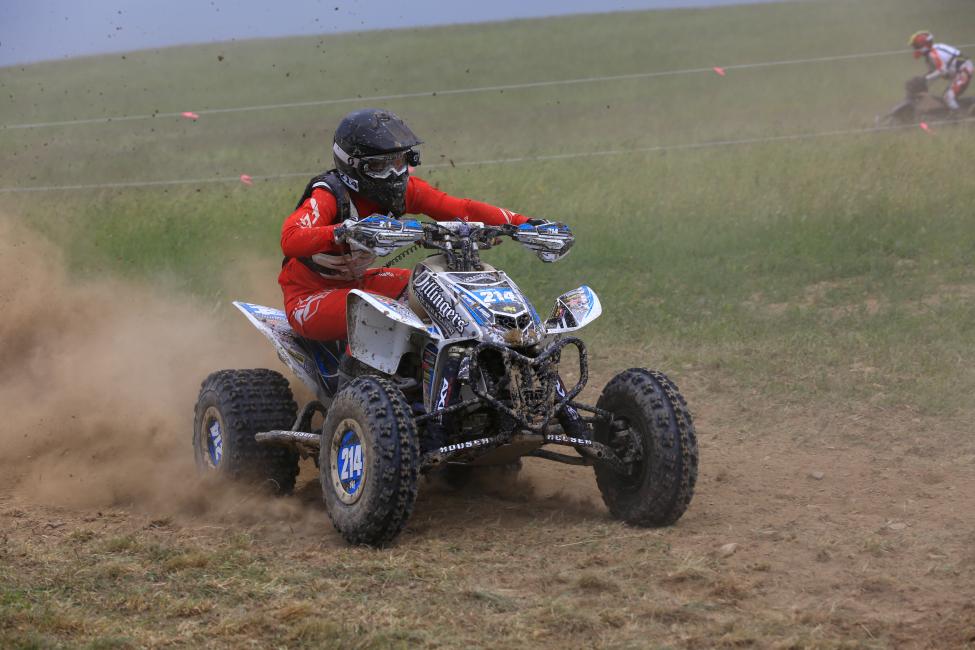 We're just five weeks away from Big Buck. Last year you skipped this race, what's your goal for the season opener?
With my new training program and sponsors behind me, I'm really looking forward to round one. I guess my main goal is to put everything I learned during the off-season into the season opener. I can't wait to see what Big Buck has in store for me this year.
What are some of the biggest obstacles you have had to overcome with racing?
Thankfully, I have a job that allows me to be off during the winter to train, but working the majority of the season is hard to do. I'm a Safety Manager for a construction company, so I work over 12 hours a day Monday through Friday. Work makes racing and training very difficult to balance, but fortunately I have been able to make it all work.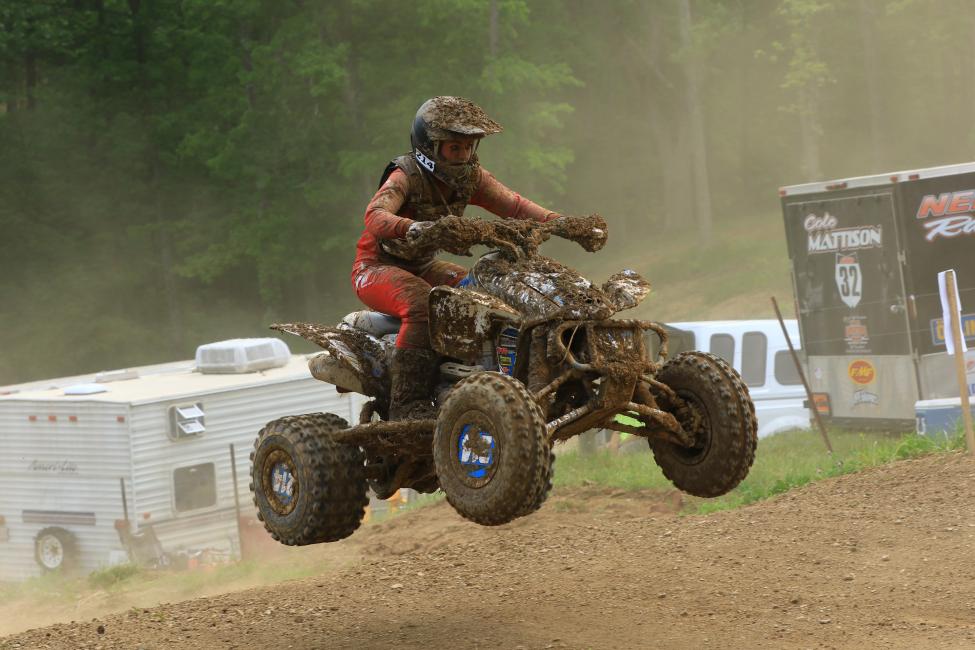 Tell us about your race routine.
Well, I usually get to the race sometime Friday morning so I can mountain bike the track, sign-up, and make any last minute adjustments to my quad. Saturday morning I get up and watch the youth race. I think it's very important to cheer on the new and up and coming riders, and help make them confident in their riding abilities. Then I get ready, and head to the line for the 10 a.m. race. After my race is over, I have to get back to the trailer, and change clothes so I can make it to my boyfriend, Marty Christofferson's, start. After his race, we pack up and head home.
Do you have any new sponsors for the 2017 season?
This year Teixeira Tech has helped me with skid plates and other hardware. I am pretty pumped to be working with them this year.
Last but not least, who else would you like to think for backing your race program this year?
I would like to thank Drew Peters at Dillingers Celtic pub he is my biggest sponsor and supporter this season. Along with Micah at Custom Axis, GBC Motosports, Teixeira Tech, Fly Racing, Cory Rogers at Moto Trim, Precision Racing, Houser, PowerMadd, DP Brakes, Hammer Nutrition, Spider Graphix, TC Racing Engines. Also I would like to thank Cheyanne Shadron for letting me stay at her house to train during the off season. She helped me change my training program around, and introduced me to a ton of new people that I learned a lot from.