Jared Bolton
TimeThursday, January 5, 2017 | 2:45 PM
Welcome to Quick Fill.
2017 is officially here! It now seems much easier to talk about the 2017 GNCC Racing season now that it actually is 2017. We have also surpassed the halfway point of the GNCC off-season and we're now closer to the beginning of the 2017 season than the end of the 2016 season. I'm sure this is welcoming news for a great number of folks who are excited to get back into the swing of racing. Or on the flipside of that, there may be a number of you who might get a little nervous thinking of that because there's still a lot of work to do. If that's the case, don't sweat it! You've got plenty of time left!
On our end, we're full swing into getting things ready for the 2017 season. Yesterday saw our first GNCC pre-season meeting of the New Year. Discussing big things such as pre-registration, rules and classes, all the way to signage designs, staff apparel and more. In fact, it lasted well over three-hours because 2016 was such a largely successful season for GNCC Racing that we want to make sure 2017 is even better. That's a pretty big task but it's definitely doable!
The countdown to round one is on! Are you ready? If you're not now, you've got 58 days to get ready. That sounds like a long time, but it's going to fly by, so get on it!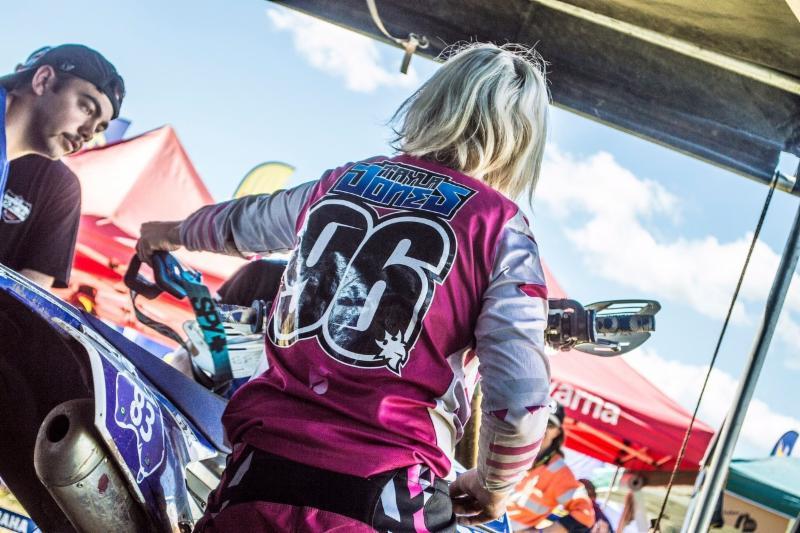 Weekly Updates (Chelsea Taylor)
With the New Year in full swing, that means the 2017 season preparations are underway here at the Racer Productions' office. The final rules and classes have been announced, and we're working on assigning National Numbers. The first list of assigned numbers will be posted next Tuesday, January 10.
Trail Jesters recently released their plans for this upcoming season, and perhaps the biggest news is that they will be partnering with KTM North America. Sophomore XC2 Pro Lites rider, Benjamin Kelley, will head up with team as he looks to earn the XC2 title. Also joining him will be Jason Klammer, John Kelley, Taylor Johnston, Simon Johnson and Owen Giese. To read the full release, click HERE.
Australian WXC rider, Tayla Jones, will be partnering up with the Rocky Mountain ATV*MC/KR4 team to compete in the full GNCC circuit for the first time ever. This is pretty big news and gives us a little more info on KR4's plans for 2017, which sounds like they're working towards one of their best seasons to date. Tayla has contested a handful of GNCC events over the past few seasons and has done pretty well, landing on the podium in all but one of her GNCC ventures thus far. Not only is this big for the KR4 team, but this is also really cool for the WXC class as a whole. Adding in another top competitor will definitely add to the prestige of this class that has grown tremendously over the past few season.
Congratulations to the 2016 U.S. World Trophy Team on being named the 2016 Riders of the Year by Cycle News. This marks the first time that this prestigious award has ever been given to a group of riders, and there isn't a more fitting team to give it to. Read our full congratulatory release HERE.
Don't forget that the deadline to apply for the part time race announcer position is coming up soon (January 15!).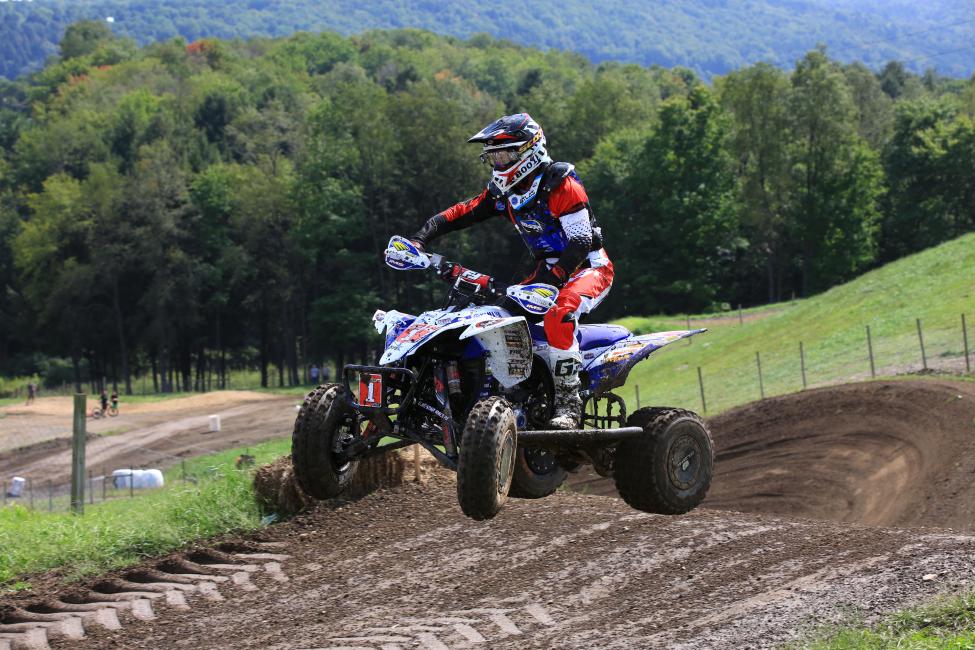 Fowler 2.0 (Rodney Tomblin)
The New Year brings the official preseason to GNCC Racing season, and the masses have begun the annual training frenzy in preparation for the upcoming season. Many are redefining themselves and their programs while others build on what they have. Walker Fowler may be doing a little of both.
This past Ironman GNCC was a monumental event and brought some of the most historic moments our championship has seen. The number of entries and spectators was a record breaker. Amongst the madness, you may have missed Walker Fowler's pre-race interview. He had mentioned he was a little banged up from an incident the weekend before at a NECXC race where halfway through that race a bolt came out of his shock and said "it became an anchor pitching me straight over the bars to my face. I must have gotten my shoulder there too. Nothing was broken or torn but it was very badly bruised."
Walker said he has spent 10 weeks off the bike and feels good being back in the saddle. He said, "things are still a little tender and weak but I am wearing a brace to be safe." As far as being back on the bike after so long Walker told me "It's actually enjoyable and fun to ride again and that's not always the case. So I am super happy and relieved to be back and be problem free!"
The 2-Time champ is currently training in south Florida in the Sebring area and is neighbors with his former teammate Cole Richardson. Cole had an amazing season last year but struggled with health issues. It seems like he may have had things dialed in. He did experience some bumps but we will be checking in with him soon. Walker says even though they are neighbors that he really doesn't get to train much with many folks on a regular basis because he has such a different schedule than most. Walker said, "I'm kind of a lone wolf on the training. Mostly because I sleep in and stay up late so everyone else has gotten it done already!" That's not what you expect to hear from a champ but if it works whose place is it to question.
So with the time off, Walker has had plenty of time to work. As we know, he has formed his own program to have a little more flexibility and with some recent social media posts it looks like the time has given him a chance to broaden his horizons. It appears Walker may have hit a little reset switch, which will reinvigorate an already amazing program. The next level may be hard to match for many. Along with ATV racing in the XC1 class Walker will join the UTV ranks as well.
It's a new Walker Fowler coming in 2017 and he could be a major force on a couple of different fronts. However, even though this is a new and refreshed version of Fowler, his focus remains on the ATVs and only hopes to get acquainted with this new form of racing. Walker told me "The UTV is very exciting news. Yamaha feels it's the future so they are getting me comfortable in it now while our focus is still the ATV, that way we are getting some seat time. Yamaha is super competitive and of course wants us to be successful in the car right out of the gate, but has made it clear that ATV championships need to be my goal and the UTV will be a bonus if we end up being good at that too! The 15 miles experience I now have says I have a lot too learn. But we will be at the back of the XC1 UTV Class come The UTV opener this year."
So as the new season of racing approaches, the new Walker Fowler has upgraded, expanded his programing and is set to release the new version at the Big Buck GNCC season opener. Get ready for Walker2.0!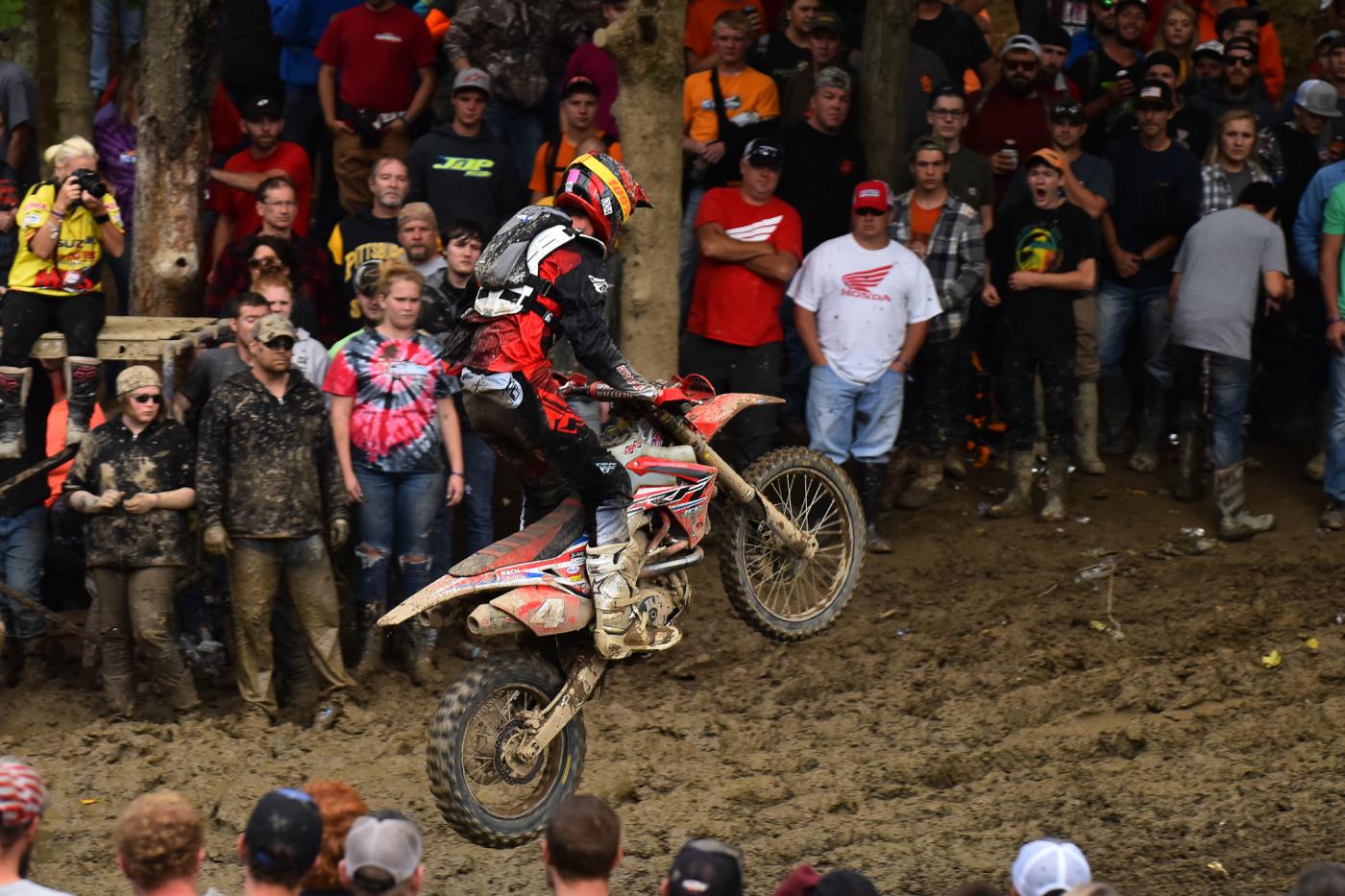 Silly Season Gets Sillier! (Jared Bolton)
So over the past several weeks I've mentioned how we're creeping closer and closer to seeing exactly what a few riders will be on in 2017. If you follow Chris Bach on social media, then by now you have likely figured out that he will not be back with the JCR Honda team for 2017. Instead, he returns to a machine that he has found some success on in the past. Chris posted a photo just after Christmas of a brand new KTM in the back of a pickup truck. The first part of the caption read "First motorcycle I've had to buy in almost 10 years"
Now, rumors had circulated that Chris would be riding with the RPM/KTM team in 2017, but those quickly changed thanks to a thread on the KTMTalk.com forum where Shane Watts spilled the beans on a bunch of riders plans for 2017. Wattsy said that Chris had been slated to end up on the RPM team but that deal fell through. Not long after, the RPM/KTM team had some teaser photos of their team photo shoot and Chris wasn't in any of the photos. This, along with the KTM purchase may have fueled that rumor even further. However, the next photo Chris posted shows him decked out in Klim gear, which the entire RPM/KTM team wears. While there hasn't been an official announcement, Chris is actually listed as a team rider on the RPM/KTM website.
This actually brings Chris full circle. After claiming the 2009 Open-A class championship, Chris moved straight to the XC1 class in 2010 starting out on a mostly privateer effort aboard a KTM. After landing two podiums in the first two rounds, the RPM/KTM team stepped up to help out Chris for the remainder of the 2010 season. Chris then raced with the Factory Beta team in 2011 and part of 2012 until a mutual agreement to part with Beta would see Chris aboard a Yamaha through the end of 2012. Then in 2013, Chris would once again land on a KTM with support from Carolina KTM and RidePG before signing with the JCR Honda team in 2014. So, to see Chris return to the team that helped build his XC1 Pro class career is pretty cool!
In 2014, Andrew Delong came into the season with a fresh team with the newly reformed Factory Husqvarna team, which has previously been an effort with Fred Andrews Racing prior to Pierer Industries purchase of the brand, which led to the Husqvarna we see now. Andrew ended up claiming the National Enduro championship that season and landed several GNCC podium finishes that season as well. 2015 and 2016 were both tough seasons for Andrew as he struggled with a couple of injuries. Many were left wondering where this would leave Andrew for the 2017 season, but it was recently announced that Andrew would be riding as a part of the Airgroup/Enduro Engineering Husqvarna team. His main focus will now be on the National Enduro series but we'll also be seeing him at select GNCC events.
Chelsea mentioned the announcement that came from the Trail Jesters KTM Racing Team who will be fielding Ben Kelley in the XC2 class. Last season the Trail Jesters team started off with Ben and Josh Toth. After summer break, Toth replaced Nick Davis on the N-Fab/AmPro Yamaha team, and Ben even rode with the Yamaha boys at Ironman. However, Ben would end up landing a KTM support ride, thus making the Trail Jesters KTM Racing Team. Keep an eye on Ben this season! He had some great rides in the XC2 class in 2016 and with some additional support from KTM, he'll definitely be hungry for a championship.
With the addition of the XC3 class, it's also looking like there's going to be a new addition to the Coastal Racing Husqvarna team to lead in the hunt for a class championship. We got a little teaser from this rider as he tried his first-ever GNCC event at the Ironman, but in 2017 Jack Edmondson will contest the entire season. Hailing from England, Jack is the son of former GNCC Pro racer and multi-time race winner, Paul Edmondson. While they may not be the first father-son duo to compete in the pro ranks of GNCC Racing, I do believe this will be the first time a foreign father-son duo has given the series a shot at a premiere level.
All of this is pretty exciting news for the 2017 GNCC Racing season. It seems like it would be pretty hard to top the 2016 season, but there's no doubt that 2017 is looking pretty promising when it comes to producing some great racing action. Stay tuned!
Headlines
Cycle News Names ISDE U.S. World Trophy Team 2016 Riders of the Year
Polaris Announces New Off-Road Vehicles
Airgroup/Enduro Engineering Husqvarna 2017 Race Team
2017 Trail Jesters KTM Racing Team Announced
Part Time Race Announcer Position Available
What's New on RacerTV.com?
Keep an eye out for the GNCC NBCSN Shows to become available in the next couple of weeks for your viewing pleasure!
Can't wait until round one? Watch videos from past seasons anytime you want at RacerTV.com.