TimeTuesday, December 20, 2016 | 12:50 PM
This week we caught up with five-time AMA National Enduro Champion Russell Bobbitt to discuss his return to the FMF KTM Factory Racing lineup in 2017 to defend his title aboard the KTM 250 XC-F. Additionally, Bobbitt will be competing full-time in GNCC Series for the first time ever.
GNCCRacing.com: How's everything going today?
Russell Bobbitt: Today has been a much slower pace than the last couple days and it feels pretty good to be inside a warm house with good company! I am currently getting ready to board a plane now headed home from Texas.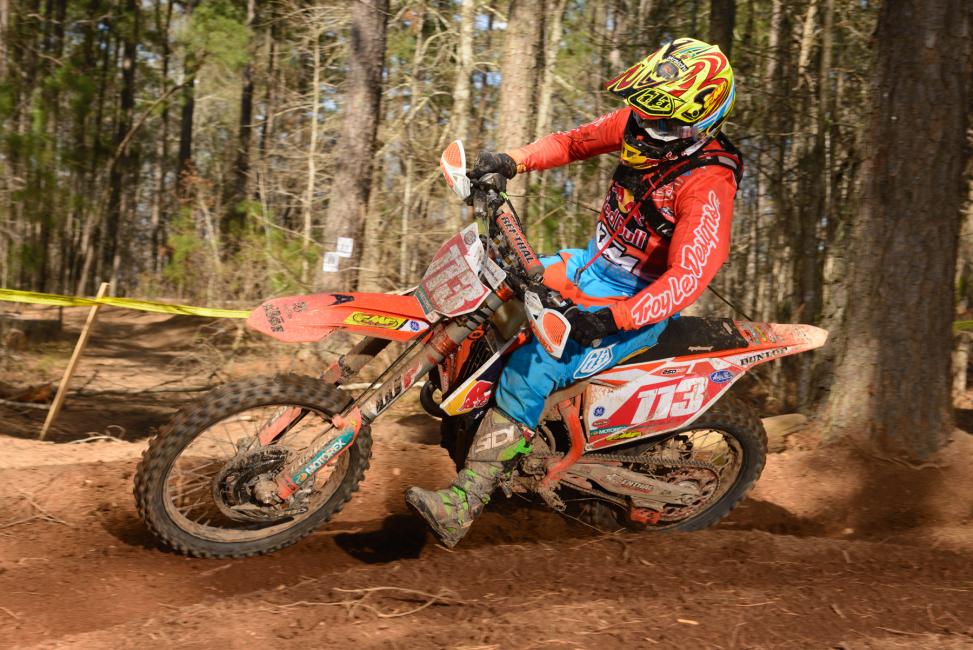 So it sounds like you had a pretty busy weekend with GRINduro, tell us about it!
Man, we had such an awesome time this weekend! I got to ride with a ton of great people on some unbelievable single track. Temperatures covered the entire thermometer, but that made the event that much more interesting.
What all did the event consist of?
This was a really unique event. We wanted to offer people of varied riding abilities groups to ride in and have guides that knew the course lead them around. Some of the guides were other professional riders, including the man who had this masterplan from the get go, Cole Kirkpatrick. The entire Kirkpatrick family spent countless hours cutting and marking trail and planning every detail. Everyone can vouch for their hard work! There were A/B splits on the trail, an extreme loop, games and even a night ride! Some guys proved their grit riding in the single degree weather!
Is this something you guys plan on making an annual event?
We definitely want to have this event again and continue to improve the experience. It is an awesome way to help promote and support the Kurt Caselli Foundation and we want to continue doing that for sure.
We also heard that you were on the microphone a bit as well. How'd you like that? Any interest in applying for the Part-Time Race Announcer position that GNCC is looking to fill?
No, I can't say that is the role I am looking to fill! I don't mind talking on the mic, but thats definitely not my calling.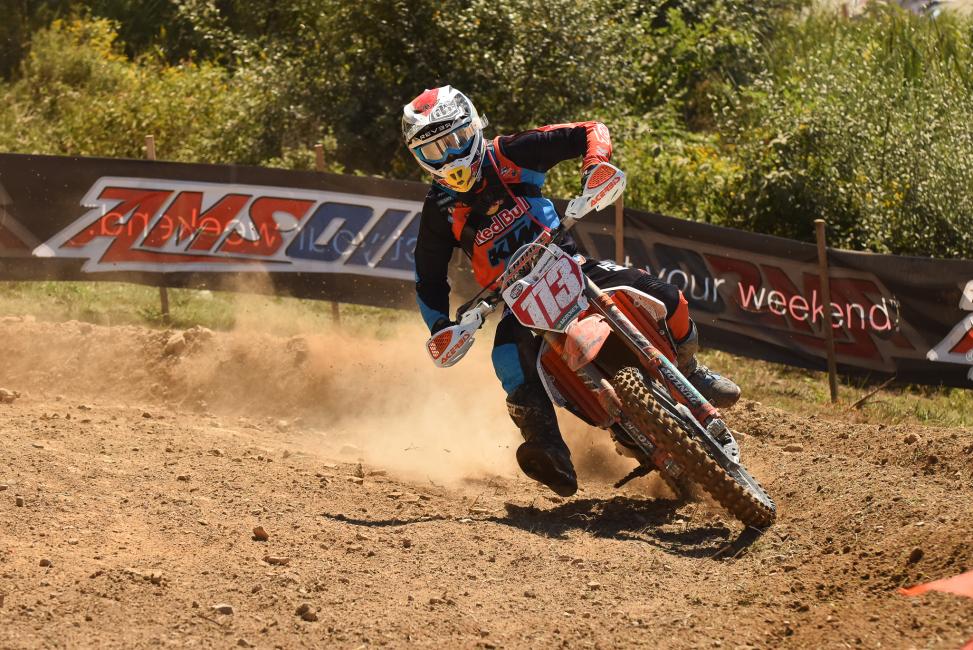 What was the biggest highlight of the event for you?
Seeing the reaction to all the guys riding during the extreme loop was awesome. It didn't matter that the ground was frozen completely. Everyone was stoked and enjoying every minute of the ride!
So 2017 will mark your first full season of GNCC Racing. Are you ready to get things rolling?
Definitely ready to get things going for next year. A lot has changed in my race program and I am excited to take on the new challenge.
You're a familiar name in the off-road racing world, but how did you get started racing?
I graduated from trail rides and poker runs at a pretty early age. My dad raced enduros since I was a baby and lead me into the same deal. It was just an activity we did on the weekends and it became my passion.
What brought you into competing at a national level?
Years and years of racing amateur! I wasn't any kind of overnight phenom at all. I just steadily improved and enjoyed pushing myself to get better. Slowly I progressed to racing some GNCC's and National Enduro events where I got to see how I stacked up to the nations best.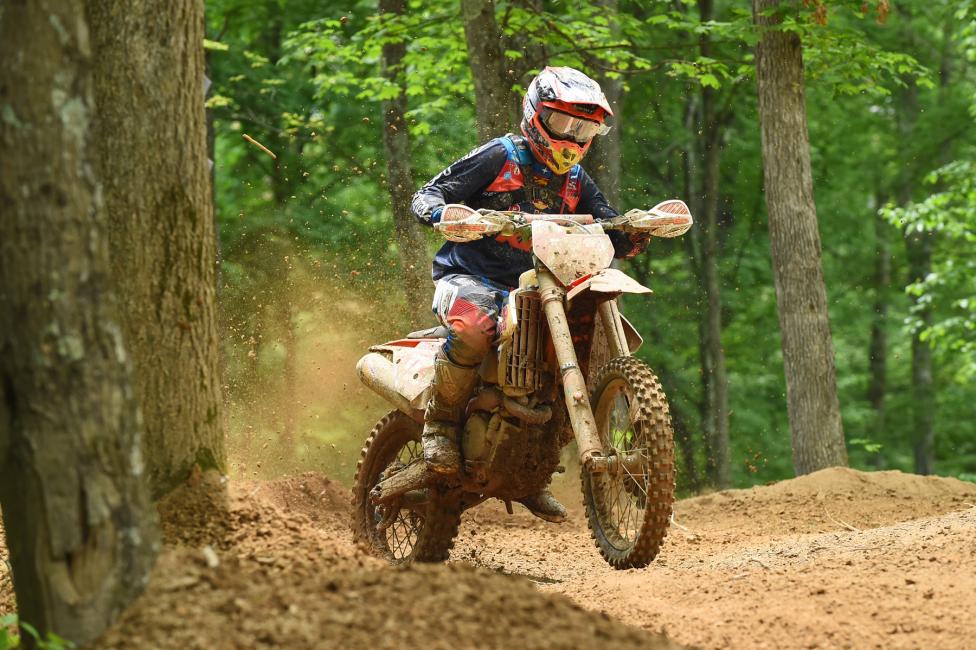 Obviously you've had a ton of success in the National Enduro Series and we've seen you have some good rides at several GNCCs, but what is the toughest part about transitioning from one series to the other?
I think the toughest part is going from sprints to a constant long duration race. I have always favored enduros, but have grown up racing hare scrambles as well. It is tough to have the tight woods sprint speed and 3 hour duration speed in the rough and more open terrain.
Mike Lafferty was really successful on the National Enduro side and also claimed a few GNCC wins in his career. Do you think once you get used to consistently running the XC1 pace week-in and week-out you can make a run at some race wins?
I am certainly shooting to be on the podium and will continually progress and move forward to challenge for wins. There are some really strong riders that have lots of experience to contend with, but I am confident I will have good results.
What do you hope to accomplish in the 2017 season?
My goals are to defend my National Enduro Championship and be a podium contender at the GNCC races. We have a very strong and dedicated program supporting myself and teammate Kailub Russell, so I am looking forward to a successful year.
What about in the years to come? What are you looking to accomplish through the rest of your career?
That is a tough question. I want to be as successful as possible and push to improve myself and work to have better results than I ever have. That's what you have to do. Strive to be better than yesterday. I don't know how long I am looking to continue the racing side of my career. I am, however, looking forward to a future supporting the industry that has given me unbelievable opportunities and made memories and relationships that will last a lifetime.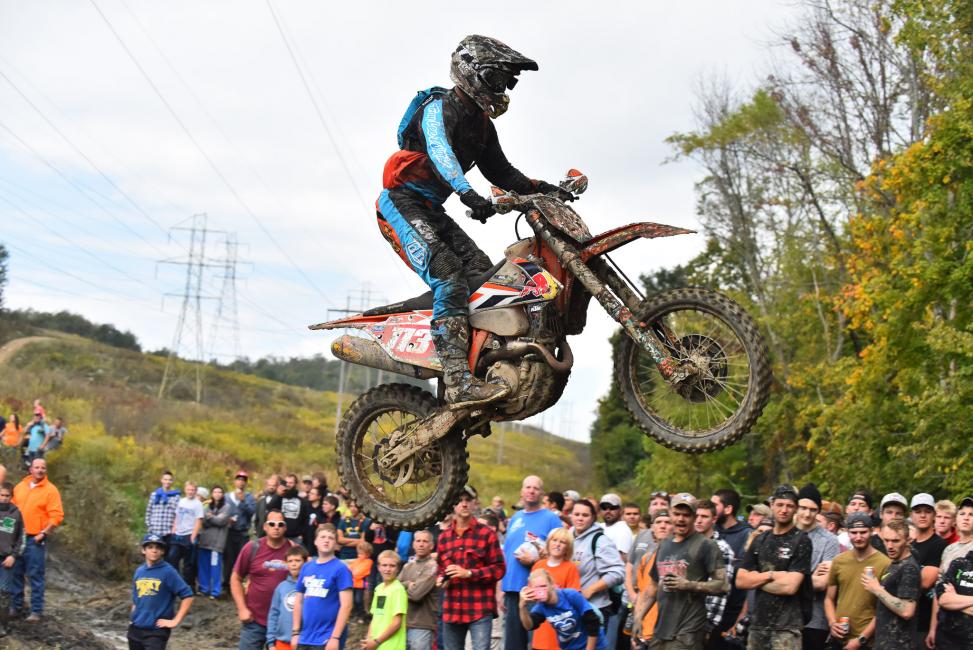 Alright, before we wrap this up, who would you like to thank?
That is the most loaded question of them all. So many people have helped me get to where I am now. It is impossible to thank everyone. I certainly have to thank my family for raising me and leading me into such an amazing sport. None of this would be relevant now without the support from companies and sponsors like KTM that have helped to grow our sport and support riders that are pursuing a career as a racer.