Jason Weigandt
Quick Fill #6: This Week in GNCC
Thursday, February 5, 2009 | 5:00 PM
Welcome to Quick Fill. Times are tough, money is tight. So companies are pitching in to help.

Over the last few weeks, our man Dan Reinhart, who runs the GNCC Scoring software at the races, has also been working overtime to develop the new GNCC Contingency page here on the website. It's a lot of data to put together, and you won't find another off-road site that gives you all the info in such a handy format. But, it's a lot of money and we want you to know about it. HERE'S THE LINK.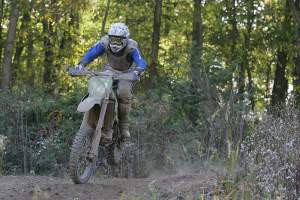 Just today, Polaris announced their ATV contingency program, which now adds to money put up by Kawasaki, Honda, Yamaha, Husqvarna, KTM and Can-Am, as well as GBC Tires. Kawasaki has totally crushed it this year, putting $595,000 up for grabs on bikes and another $187,000 up for ATVs. That's nearly $750,000!

Honda has a bike and ATV program also. Yamaha is putting up $452,000 on the bike side. Husky's bike program is also big. And Can-Am's $355,000 on the ATV end makes them the biggest giver to the four-wheeled set. GBC Tires has had their $13,000 program up for a few months, and ITP told me last week they have their program in the works. The only missing element this year is Suzuki, who has now officially announced they will not offer an off-road contingency program in 2009. That's a sad sign of the times, there. For everyone else who is opening their wallets when the racers really need it, we salute you.

More money, much more, rolled in last weekend when MotorcycleUSA.com announced they are signing on with GNCC Racing. MotorcycleUSA.com is a popular site that covers all sorts of racing, and they have covered the GNCC Series loyally since I started here back in 2001. They also have great coverage of Supercross, Motocross, Road Racing and everything else. They're making a big push now for 2009, and they have determined that the GNCC Series is one of the best places to get their name out. So, on Saturday, at Snowshoe, MotorcycleUSA.com announced that they will put up a $50,000 purse for the Snowshoe race this June. The $50,000 will provide $10,000 to the overall winners of the event (both bike and ATV), and the other $30,000 will be split with the rest of the top finishing positions. We've never had a purse like this at a GNCC race. Surely the top riders are marking this one on their calendar now.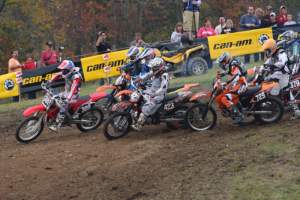 Also, MotorcycleUSA.com has picked up the tab for BOTH the XC1 bike and ATV Holeshot Awards, and they're pushing the tab up from $100 (last year) to $250. That's bigger bucks for pros who get holeshots.

Rekluse is already back with the XC2 ATV Holeshot Award, and we're working on additional deals as well for the bike XC2 and some amateur classes.

We hope the money helps. We know this will be a tough year economically, and the industry is pitching in to help.

I was in San Francisco for Monster Energy Supercross over the weekend (I announce all of the supercross events for the Supercross Live! webcast at www.supercrossonline.com). While there, I ran into five-time GNCC Champion Rodney Smith and his star pupil, Josh Strang. Rodney is whipping Josh and West Coast Suzuki off-road ace Nathan Woods into shape, training them hard so they'll be ready to win.

Josh told me simply: "It sucks, coming to Rodney's place. He works us so hard, I don't want to even do anything else when we're done. I'm just done, when we're done."
Strang has been pushing it at Smith's house for over a month now, and he will stay for a few more weeks before heading to Florida. After the first two GNCC rounds, he'll set up shop in North Carolina for the rest of the season, alongside his teammate Charlie Mullins, fellow Aussie Glenn Kearney, Jesse Robinson, and Shane Watts. North Carolina is GNCC country, for sure.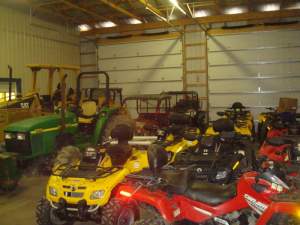 So what is the Rodney Smith training program like? Rodney told me they do three workouts each day. It could be an aerobics class hosted by Rodney's wife Lori in the morning, followed by a few hours of riding, followed by a night of mountain biking or running. It ends up being a good six hours of training, and by then Josh and Nathan are completely spent.

Woods has hired Rodney to come to all of the WORCS races as his personal trainer. Rodney will come to the Florida and Georgia GNCCs, but you might not see him much after that as he helps Woody out West. But Strang, he's going to be up there at every GNCC round. The kid is really ready, really confident and really hungry. Back East, his teammate Mullins is on it as well, so FMF Suzuki is going strong.

They're not the only ones. The Am-Pro Yamaha squad got their riding in this week in California, part of Dirt Rider Magazine's 24-Hour test. Look out for Barry Hawk and Bad Thad. And the KTM team is on it. Nathan Kanney posted these photos on his website showing off his '09 look.

For everyone else out there trying to get faster, a riding school can help. Moto media mastermind Shane Watts sent me these notes today on his schools and some other stuff: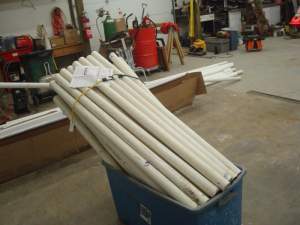 Phew!  It's finally happened.  The NEW and highly improved www.shanewatts.com site is live.  Check out the new format, content and information.  We have some great FREE clips of some pro-GNCC racers in action while out practicing.  More clips will be added on a regular basis, so check back with us often.  

Also, we are stoked to announce the pre-order special of my new Dirtwise Advanced instructional DVD.  This is Volume 1 in a series of 4 DVDs that will be released in the coming months and it will focus on Mud, Sand and Rough Ground. Check out the teasers for this DVD and the additional 3 DVDs that will be released in the near future.   Pre-order Volume #1 now and get FREE shipping! The DVD will Ship February 23rd and will include an Autographed Shane Watts Poster. 

Our site is also selling the NEW action DVD with KTM Factory Off Road Racer Kurt Caselli-"As The Gears Turn".  This is a killer DVD with some stellar shots and great commentary from a champion rider. 

Wattsy also contacted us to say that he has confirmed a 2-day Dirt Wise Academy of Off-Road Riding school to be conducted on the Saturday/Sunday (Feb 28/Mar 1) before the Bike race on Tuesday down in Florida. The location of the school is about an hour's drive from the GNCC venue and will be a great opportunity for any rider who is looking to make final preparations for the GNCC by gaining some sand riding experience and to learn the secrets of mastering the massive bumps and ruts this type of terrain produces. Also the suspension experts from Stillwell Performance (303-887-8242) will be on hand to spend time with the students to dial in their bike's suspension. More info can be gained by emailing [email protected].

Have a look around our website, as we've spent the last few weeks putting up a lot of updates on the upcoming season. From Rider Profiles to Event Information, we're your one-stop shop for GNCC info.
And of course, a Paul Whibley update! He didn't race for once, he got married!
Hi Jason
Well we are married.  Everything went awesome.  Even the weather was on our side.  Attached is one of the only photos taken with the bike!
Paul is over there now he left yesterday and got there today (go figure).
See you soon (getting my visa sorted)
Katherine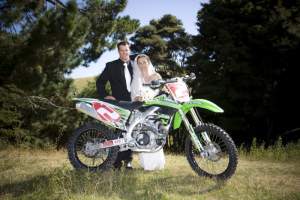 Okay folks, we're slammed around here so it's time to go. See you right here next week!