Jason Weigandt
Quick Fill #13 -- This Week in GNCC
Thursday, March 27, 2008 | 12:00 AM
Welcome to Quick Fill. Time to go racing again!
It's not as crazy around the Racer Productions offices this week as it was when we were getting ready for the first two GNCC rounds. We were in all-hands-on-deck level before heading out to Florida, but it looks better now. We're hoping to have sign-up, scoring and number hassles solved now. We'll see this weekend! And don't forget to check out live timing and results from each race right here on gnccracing.com.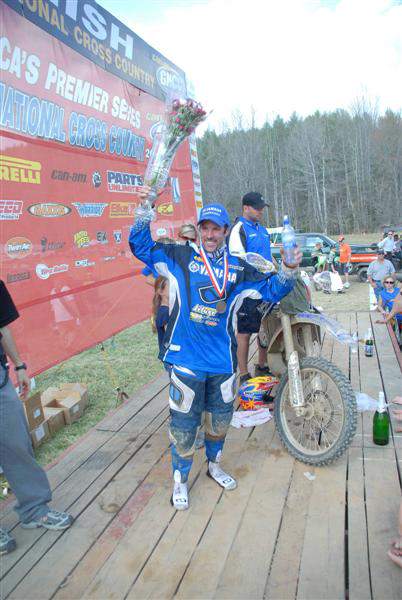 Hawk was literally the last man standing last year in North Carolina.
Scearce photo

Last year's race in North Carolina was certainly memorable, as the rough track and hot weather took a toll on everyone. The bike afternoon race was one of the most brutal ever, with several riders completely running out of energy and collapsing at the finish. When Barry Hawk won in unbelievably dramatic fashion (passing Glenn Kearney in the last turn) he ended up being the only rider up on the podium to shake the champagne, as Kearney and Shane Watts were just completely wiped out. Barry had his wife Kristin and his mechanic Doug shake the champagne on the podium with him. It was pretty cool. Hopefully we'll have more awesome racing like that this year""but hopefully not as many riders will be on the ground exhausted at the end. The weather should help. We're looking at 60s on Saturday and 50s on Sunday, with maybe a small shower mixed in. I've heard there hasn't been much rain in the area lately so a shower or two would really help.

Morganton is already ready for us! Check out this newspaper story.

And also check out our event info page for Steele Creek.

Yesterday I finished about nine hours of announcing for the 2008 GNCC DVDs. ATV DVDs from Florida and Georgia will be available for sale this weekend, as well as Florida bikes. The Georgia bike DVD will be complete for Big Buck in a few weeks. The DVDs, as always, are jammed with tons of coverage of the pro riders as well as great coverage of the morning and youth races. If you raced in Florida or Georgia, there's a good chance you'll see yourself on the DVD. Stop by the Mototees truck this weekend to buy them, or go to http://www.mototees.com

Going through all of those DVDs and all of those classes reminded me of just how good this series is this season. The bike youth racing should be fun to watch this year, with Steward Baylor going for the number-one plate. One rider to watch in that group is Chris Meadows. Just like last year, Chris has started the season slowly, but I expect him to come back strong in that SuperMini (14-15) division. Similarly, we have an unpredictable battle in the ATV Youth ranks, with Josh Merritt showing up in Georgia and taking the win. Seth Mumford, through consistent 2-2 scores, is the points leader right now in the SuperMini ATV class.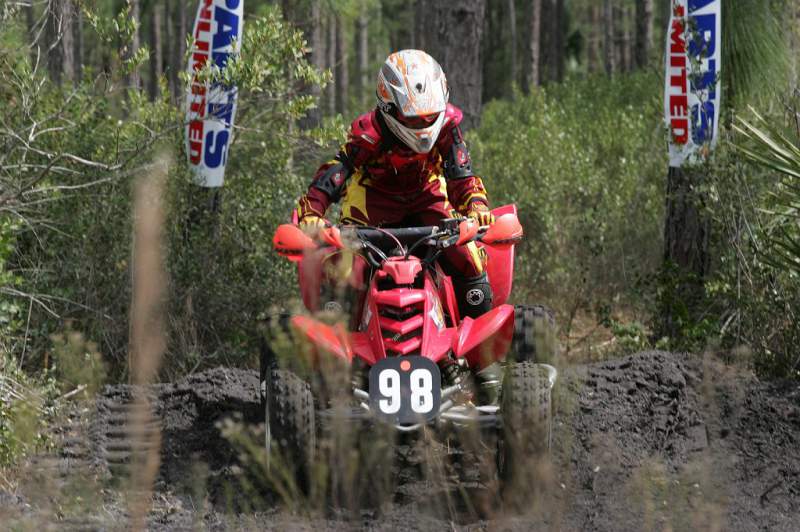 Youth ATV riders like this get lots of love on the GNCC DVDs Series. Hit www.mototees.comto order.
Hooper photo
We know we have a great Women's ATV battle brewing between Cecco, Atwell and Parton, and maybe we'll get a similar battle together in the bike Women's class between Amanda Mastin and Jackie Ross. We're also seeing some determined riders going for championships in the 4x4 ATV classes. Bryan Buckhannon went 1-1 in the first two rounds in Open 4x4, and Jamie Bougher holds the 4x4 Limited points lead after 2-1 scores in the first two rounds. Should be great watching all of these classes unfold this year. That's why you have to keep tuned to the live internet results and scoring feed this weekend.

"Hot Rod" had a tough day last year in Steele Creek. Can he get a win this time?
Scearce photo
In the pro ranks, I gave Charlie Mullins a call today, and he's going riding with Jimmy Jarrett and Josh Strang. The Suzuki boys have been in North Carolina for the last three weeks getting ready for Steele Creek, so they're ready. As mentioned, Barry Hawk won this race last year, and you can never count out the Hawkster. Nathan Kanney has been awesome this year, too, and of course everyone is chasing the Knighter. I expect the Husky boys of Kearney and Crockard to be better this weekend now that they've had time on the bike, too. Don't forget about Garrett Edmisten and Jason Raines. Should be great racing this weekend.
You know who I'm rooting for though? If Jesse Robinson could nail a podium in his home race as a privateer, it sure would be sweet.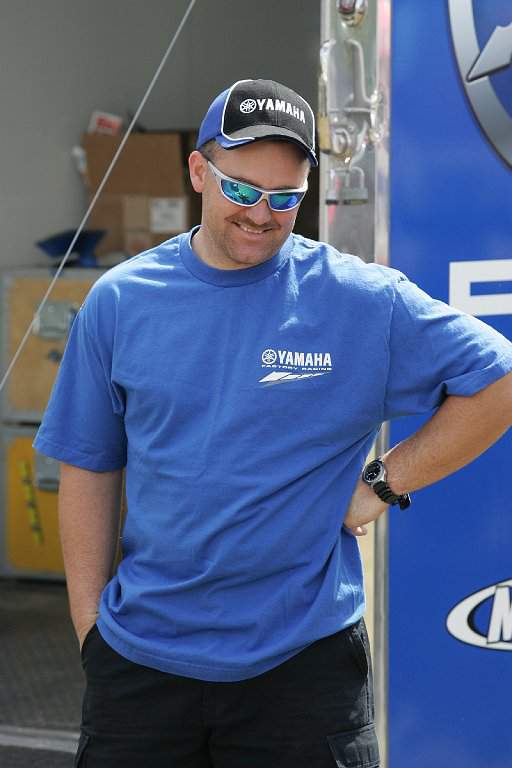 Will Bill still be smiling by the end of this weekend?
Hooper photo

On ATVs, when was the last time Bill Ballance was in a hole like this early on? One year he had his machines stolen early in the season, but points-wise, this is about as far back as Bill has ever been early on. And there are so many guys going so fast this year, you can't just expect to come back and win a ton in a row and get back into the point's lead. This will be interesting.

Last week we asked if anyone knew anything about Brad Bakken, a young rider who has looked strong in the 250 A class. I got this email.

Brad is 17 years old and one of the top three riders in the Virginia Championship Hare Scramble Series. By the end of last year Brad may have been the fastest rider in the series winning two of the last three races.

Brad finished in the top 30 in the first 2 GNCCs and had a very impressive 10th at the Sumpter Enduro that had all the top national riders.

Brad is doing all this while going to high school where he's an A student and working almost every day as a teller at a bank. No telling how fast he could be if he could get some sponsorship and devote more time to riding. And best of all, you will never meet a nicer young man.We in the VCHSS and his hometown of Powhatan Va. are extremely proud of Brad.

Thanks Jason

-- Charlie Shiflett

Great. Now we know who Brad is! He'll have his hands full in 250 A this year though, since Jordan Ashburn is flying on his Powersports GrafX/KTM. Jordan has gone 1-1 with Brad carding two seconds. Good racing with two great young talents there.

Here's an update from Dave Smith at Racedaypix.com

Wow, once again the week before Steele Creek, we are the proud new parents of a 7 lbs 10 oz baby girl. Shelby Anne Smith is the newest addition to the Racedaypix Factory Racing Team! We are excited to get her to her first race, however that will be the Big Buck GNCC. We are still planning on attending the Steele Creek GNCC but set up in a limited style (for the first time in six years). For all of you that heard about our house flooding for a New Years "gift," now we are going to be slow for a few more weeks as we get Shelby and Heather adjusted to their new lifestyles.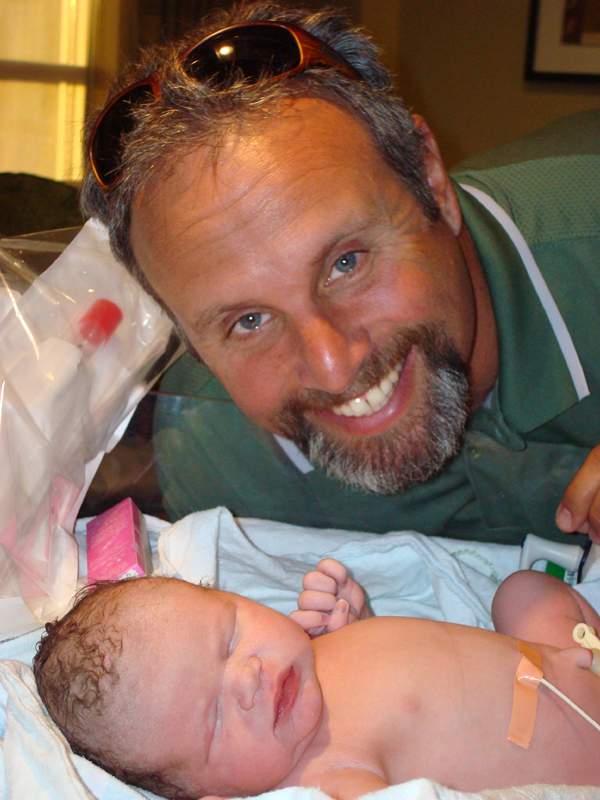 A pix of the newest member of Team RacedayPix!



With all this in mind, we are also getting ready to launch our newest venture of rider profiles that we will be launching this next round of GNCC's on http://www.racedaypix.com/This is a new segment that we plan on having fun with so that the riders will have a chance to let people get to know them on a more personal level, instead of just seeing them ride. We will try to get a few riders a week and we will grow with this as we get it under control race by race. This will all roll out over the next few days and be ready for Steele Creek GNCC.

I hope all is great and Rita is doing well too. Happy Easter to all and we'll see you at the races.

Thanks, and congratulations, Dave.

Here's a team update we recieved this week:

Bel-Ray sponsored Off-Camber Racing Kicks Off 2008 with Strong Finishes

Bel-Ray sponsored Team Off-Camber Racing/Pro Moto Billet by Fastway has taken the lion's share of wins and podium positions so far this year in AMA Enduro and GNCC

racing. Returning champions Amanda Mastin and Randi Mastin both landed on the podium in their first GNCCs of the season, with Amanda taking a win in the second event of the year.

Round one of the GNCC season at Daytona, Florida on March 8th saw Randi take second in the Masters A class. He said, "I am happy with my results today. It's the first race of the series and the only one that has track conditions like this. So, I'm just happy to be done with it and ready to head to Georgia." Mandi also finished second in her division, stating, "I started off kind of slow today, but once I got going I had a great time. The course was really fast and wide open. It's always nice to come down here to Florida and race but it is a little out of our element."Â

Mandi would also compete in the Alligator Enduro before leaving Florida, where she would take another second-place finish.

Round Two of the GNCC events at Washington, Georgia the following weekend brought rain and bitter cold. Proving the previous weekend was no fluke, Randi Mastin once again landed a consistent second-place finish, while Mandi caught fire and won her class by nearly a 4 minute margin. The finishes put Randi in the points lead and Mandi in a tie for first in their respective GNCC classes.

The next race for Off-Camber Racing will be March 30, 2008 in Morganton, North Carolina for the 3rd round of the GNCC Series. Check out the website at www.teamoffcamber.com to view the team schedule, race reports and current updates.

I think that's it for Quick Fill this week. We didn't the new ride share forum that we mentioned last week up yet, but we're hoping to get it dialed in for South Carolina in two weeks. We hope to see everyone down in North Carolina this weekend. Have a safe trip and good luck racing!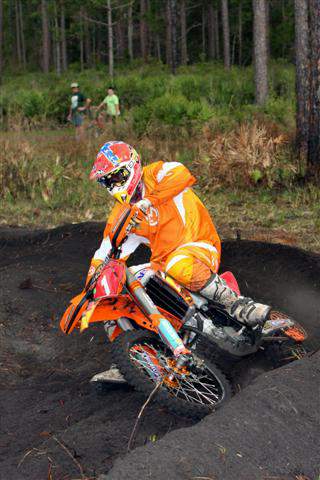 New daddy Dave Smith really wanted me to run this Knighter photo he took.
www.racedaypix.comphoto