Rachel Gutish
Time
Tuesday, February 4, 2020 | 3:40 PM
Stemming from the grassroots of family racing, Wiseco has over 75 years experience manufacturing pistons, whether it be for fun, weekend riding, or professional racing. Wiseco is one of the few manufacturers forging pistons in the U.S., providing quality and performance you can trust. 
Click here
 to see the latest Tech Tips from Wiseco.
Colby Goodman is a nine year old who hails from Olin, North Carolina. Goodman was only going to race a handful of GNCC events int 2019, but when he started winning and keeping up with the front of the pack the family decided to race the whole series. Goodman earned himself the Micro Bike National Championship after earning seven class wins and five micro overall wins throughout the season. This year he will be competing in the 65cc (7-9) class as well and hopes to reel in that championship.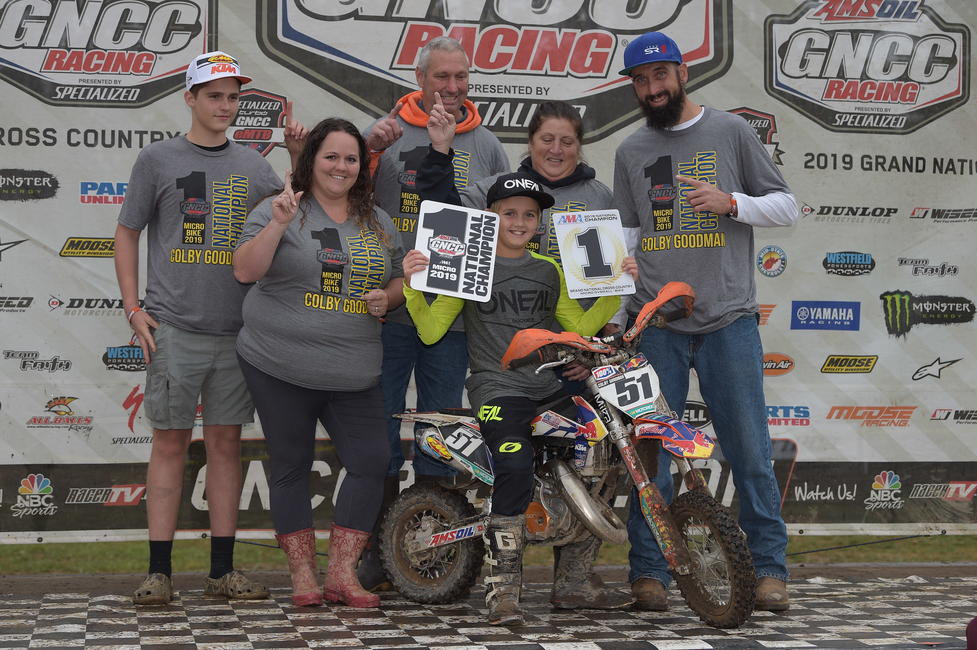 Hey Colby, how old are you and where are you from?
I am from Olin, North Carolina and I am nine years old. I'm in the fourth grade at Union Grove Elementary.
Congrats on winning the micro bike overall! How did it feel?
It felt amazing! When I started the season, I was only going to run the three closest races to see if I would be competitive. Through the season I was able to win seven races in my class and five overalls.
What do you think made you better than the other riders this season?
I worked really hard in the off-season. I don't have the fastest bike or the most talent, but I have a big heart and no quit in me. Once I was able to get a win or two, my confidence was high. I felt like I had done the work and was supposed to win.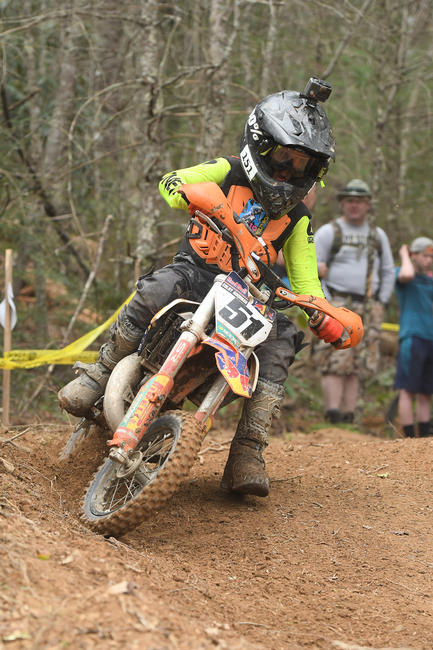 What was your best and your worst race?
My best race was the Mountaineer, where I won the overall by two minutes and locked up my championship. My worst race was the X Factor. I just struggled a lot in the mud for some reason that weekend.
Was the Mountaineer also your favorite track?
Yes, the Mountaineer was my favorite track. It was hilly, had a lot of roots and was tough – everything I love!
How did you get started racing?
I got a Honda 50cc for my third birthday. My dad and brother started racing our local North Carolina series and the next year I followed along.
What is your favorite part of GNCC racing?
The tracks are my favorite! All of the micro tracks we raced here were better than most of the local series tracks. And you can't leave out Mikey Waynes!
What pro rider do you look up to the most and why?
My favorite pro rider is Justin Barcia because he is very aggressive and rides a Yamaha. He is the reason I run number fifty one. For the GNCC series my favorite pro rider is Tayla Jones. I like her style, she rides even when she's injured, she's tough and has always been very nice to me.
What is something you like to do that doesn't involve motorcycles?
I like riding mountain bikes, throwing footballs, swimming, riding my scooter – pretty much everything outside except for soccer.
What are your plans and goals for next season?
My plan is to do the same as last season and my new goal is to win the 65cc (7-9) championship as well.
Who would you like to thank?
I would like to thank all my sponsors that supported me last season and all the new sponsors for the 2020 season. All of my buddies that race with me and practice with me at the Goodman Training Facility, and all the fans that cheer us on every race!