Rachel Gutish
Time
Tuesday, January 28, 2020 | 3:40 PM
Stemming from the grassroots of family racing, Wiseco has over 75 years experience manufacturing pistons, whether it be for fun, weekend riding, or professional racing. Wiseco is one of the few manufacturers forging pistons in the U.S., providing quality and performance you can trust. 
Click here
 to see the latest Tech Tips from Wiseco.
For the third straight year, Tayla Jones is the motorcycle WXC National Champion. While she was again able to take home the title, a mid-season injury nearly derailed her year and turned the WXC championship into a nail-biter that came down to the last few races. Tayla will be with Husqvarna again this year, racing both the GNCC and Sprint Enduro series, as well as representing Team Australia at the ISDE.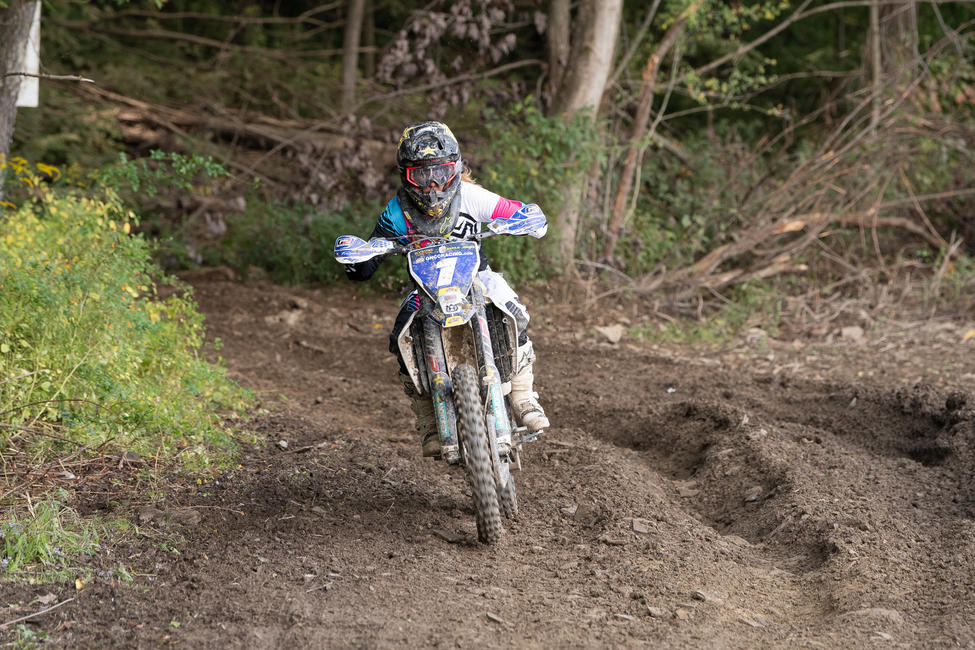 GNCCRacing.com: Congrats on winning another GNCC title! This season was a bit harder for you than the last, given your mid-season injury. Can you tell us how you were able to overcome that and end up on top?
Thank you! It was definitely tough that's for sure. The instant thought when I broke my fingers was that my year was over. They were really badly broken and the fact that they're working as well as good as they are is amazing! A great surgeon and a lot of therapy got me back on the bike quicker than I ever expected. I was able to push my way through the pain to get back for the final rounds of GNCC, giving me a shot at the title. I knew it was going to be hard and I had to stay consistent to have a chance. But I was able to get three wins out of four races after the break to clinch the title again!
One thing that I think really impresses a lot of people is how willing you are to suffer for your sport. Like at the Rattlesnake Enduro this year when you put three grips on your bike because your hand wouldn't close all the way yet, or several years ago when you finished a GNCC after breaking your leg on the second lap. Why do you think you are able to fight through the pain when a lot of other people would pull in or give up?
As a kid I was always taught by my parents that if you can continue than do it. Pain is temporary, glory is forever. I've been able to push through a lot of pain in my career. It never gets easier but knowing that I can continue even if it hurts like hell …. I'm going to do it, no matter what position I am racing for.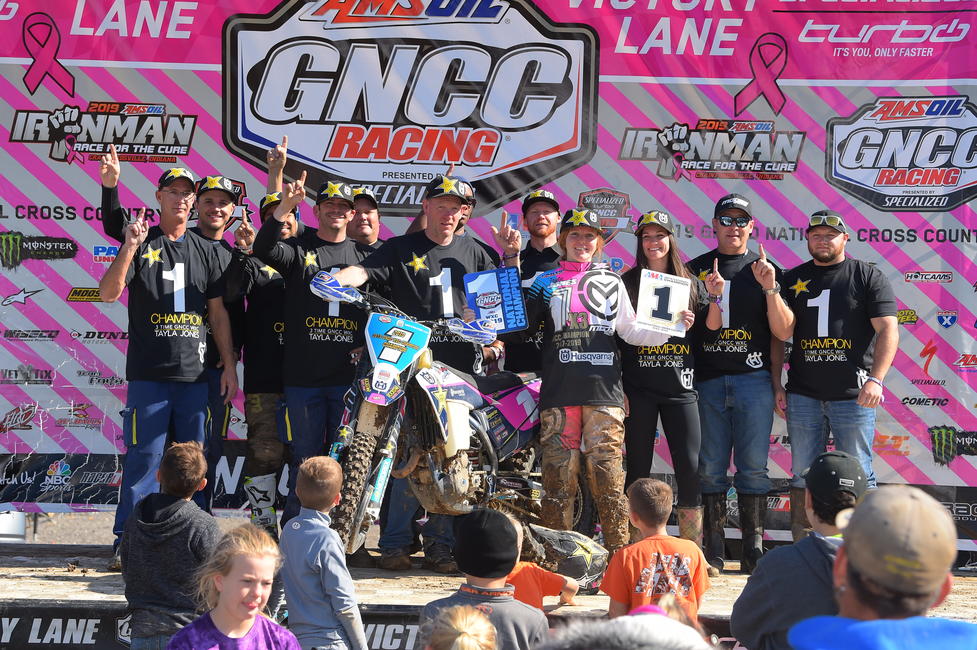 Speaking of your parents, how have they been able to support you from afar over the last several years? It has to be hard for both you and them to spend most of the year away.
It is hard for sure. I miss them a lot and I think they miss me (laughs) It was tough, going from having my dad at every single race to only seeing him at one race a year. I talk to them all the time but it's not the same as being there with them. It gets hard but I know they support me 110%, and I'm doing what I love so that makes it a little easier to cope.
You've been in the States a couple of years now – what are your favorite and least favorite parts of living in America?
Honestly that's a hard question. There are so many great parts of being here. The people that I've met and become friends with have been awesome. The tracks are so different from back home put I really enjoy racing them. Experiencing new things all the time over here has made it a really fun adventure. As far as dislikes I can't say I have any. Obviously there are things over here that are different than what I am used to, but that is all part of being in a new country.
Besides GNCC, what other series do you plan to do this year?
For 2020 I will for sure be doing the GNCC series, but I will once again be competing in the Full Gas Sprint Enduros and also the ISDE. In between those events I'd like to fit in some one-off events but I haven't seen any official plans for that yet.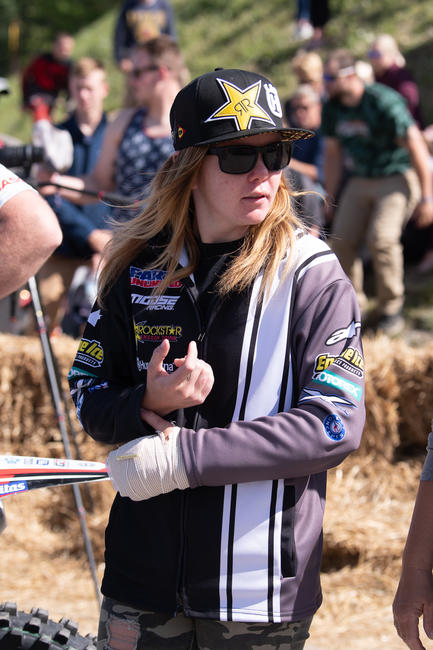 What are your goals for this season?
Just like most of the women in WXC, the goal is to win the title. I've been able to accomplish this for the past few years, but every year it gets harder and harder as the level of competition gets higher. I believe 2020 will be a really big year in WXC. There is a bunch of us that have the speed to win races, and as we know anything can happen so it'll be crucial to stay consistent and stay healthy and that's my plan.
You've already had a very successful career. What do you consider your biggest accomplishment thus far?
I'm thankful for all of the opportunities I have been given throughout my career to chase my goals and be the best I can be. Over the years I have had a lot of success and it really is hard to choose just one thing. Winning the ISDE outright [in individual scoring] for the first time was a huge achievement, but winning the ISDE [team division] with my team years before that was incredible! And obviously my first GNCC championship is not something I could leave off this list, since it's what I dreamt of doing for most of my life.
Have you made any changes to your program for this season?
Going into this year nothing major has changed. I've had a good setup the last couple years and I don't want to change what's not broken. I really enjoy the Husky and all the guys under the tent are great to work with so I'll be sticking with them. I do have a couple sponsor changes, the main one being that I will have support from the Lan Mills XC team at the races. I got to know Chris and the team a little last year and I'm happy to be part of the team. Other than that, it will be pretty much the same as last year.
Tell us something interesting about yourself that has nothing to do with racing?
That is kind of hard as most of what I do is moto related, but I do like to read and listen to books. When I'm chilling and have free time I'll read some and when I'm on the road I always have an audiobook going.
Who would you like to thank?
Firstly, I want to thank my family. I wouldn't be here without my parents' support from the time I was three years old on a PW 50 up until this very point in time. Next Husky and the KR4 guys for giving me the opportunity a few years ago to show America what I can do. A big thank you to all of my sponsors and supporters who make it possible for me to go racing every weekend. A huge shout-out to one of my closest people and my coach, Allie Spurgeon for making sure I can ride to my full potential. And thanks to all of the friends and fans who follow my racing, you guys are awesome and your support at the track and on social media means the world to me!