Kayla Bolton
Time
Tuesday, January 14, 2020 | 2:55 PM
Stemming from the grassroots of family racing, Wiseco has over 75 years experience manufacturing pistons, whether it be for fun, weekend riding, or professional racing. Wiseco is one of the few manufacturers forging pistons in the U.S., providing quality and performance you can trust. 
Click here
 to see the latest Tech Tips from Wiseco.
The name Charlie Mullins is familiar to most GNCC fans, but his current exploits might not be. After retiring from professional racing, he found a new passion in bicycle racing. When GNCC started an eMTB racing series, it was a perfect fit. The 33-year old Mullins is the first-ever Specialized Turbo eMTB GNCC National Champion, as well as earning accolades in several other bicycle disciplines.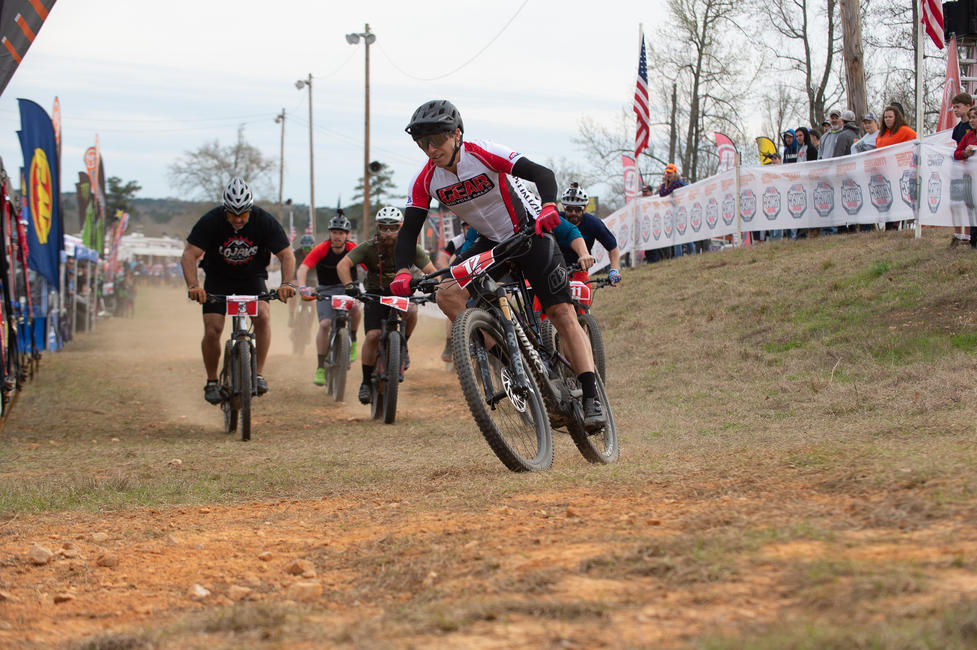 GNCCRacing.com: How old are you and where are you from?
I am 33 years old and living in Grove City, PA. I grew up in Hamilton, Ohio, then moved to Hickory, NC for 10 years while I was racing dirt bikes. Once racing ended, we decided to move to PA and get the next chapter of our life started. My wife grew up in the town we now live in and we have multiple family businesses here, so it was the next logical step.
Congrats on your eMTB title! Are you excited?
Thanks! It was pretty cool to get the first eMTB title for the series. I'm always excited to win – winning never gets old!
Tell us about your GNCC season.
I had a blast at all of the GNCC races this year. Racer Productions did a great job laying out the bicycle loop. It was a new thing for them to learn but they are off to a great start. I think it will continue to get better each year. As far as the racing itself goes, it went really great. I was able to get all the wins except Snowshoe. I had a mechanical issue there, but that's how racing goes. All-in-all, it was a good season with no crashes.
How did the rest of your non eBike racing go? What were some of the highlights?
The past year went really well for me. Winning the eBike pro class last spring at the Sea Otter was a good way to get my season started. There were some really fast European guys racing and I was pumped to get the win over there.
Over the summer I went up to Canada for the UCI World Championships. I surprised myself by winning the masters world championship (regular XC bicycle). I'd been training hard for the event and expected to do well but winning it was on another level.
The following week I raced the first ever UCI eMTB World Championship. There were a lot of unknowns for me and everyone else going into the race, with it being the first eBike race of their series. The race went well for me, I ended up fourth place and the top American. I learned a lot from racing guys at a world-class level. I plan on using what I learned and applying it to the World Championships this coming year.
Sounds like you had an awesome season! Do you believe your background in motorcycle racing is an advantage for eBike racing? Since you would be used to hitting stuff at a greater speed than you can usually reach on a mountain bike?
I think it is maybe a little bit of an advantage, but not a whole lot. On the bicycle it still boils down to who is the fittest person and who can push out the most power for the longest. There are times I'm hitting stuff as fast or faster on my eBike than I would be on a motorcycle though! Combining that extra speed with a bicycle is such a unique experience.
Do you feel there is a bit of a stigma on eBikes in the greater bicycling community or that they tend to look down a bit on eBikes as a "cheater bike"? If so, what do you think is the best way to change that?
I'm not really sure why the die-hard bicycle people frown on eBikes so much. I feel that if an eBike gets someone out on the trails that otherwise might not be able or interested, that's a win in my book. I think social medial plays a part in some of the drama. Cyclists take their KOMs on Strava very seriously. Since Strava hasn't really updated their format to differentiate eBikes from a regular bicycle, there can be some conflict and hostility. People get pretty worked up if they find out that the person that beat them was riding an eBike. (laughs) It will evolve like everything else in life though. EBikes are not going anywhere, and the industries will eventually catch up.
I also think bringing awareness to mountain bikers that eBikes are not like dirt bikes is important. A dirtbike will put ruts in and ruin a mountain bike trail. Even a regular bicycle shouldn't be out on them when it is wet. I think the mountain bikers are afraid eBikes will do the same thing, but it has actually been proven that a pro mountain biker is harder on the trails than someone riding an eBike is. There are lots of misconceptions out there, but again, things will work themselves out. In the meantime, that's just more fun for those of us on the forefront of eBiking.
It is also important for people to put aside their preconceptions and just try an eBike. They add such a new element to riding and racing that you really have to try it to get it. Whenever we [Gear Bicycles] are trying to sell an eBike, we always ask people if they have ridden one yet. If the answer is no, the first thing we do is get them on a bike. There's no explaining the feel of an eBike, you just have to feel it to understand. I have yet to meet a person riding an eBike for the first time that wasn't impressed!
Makes sense. So, why do you enjoy riding and racing eBikes?
Because of my specific training schedule, I am actually on a regular bicycle more often than my eBike. This is because I want to be as fit as possible, and then when I get on the eBike I feel super light and quick. With that being said, when I do get on an eBike before or during a race, it always puts a smile on my face and reminds me how much fun it is to have that speed and power. As far as enjoying racing eBikes, it's more the racing itself I enjoy than what machine I'm on. Racing is just something I am and will always be passionate about. It's a way of life for me and I love the adrenaline. It's a sensation that can't be replaced by anything else.
Do you believe there is a lot of growth potential for eBikes in general and eBike racing in particular?
EBike racing is growing and all the big companies now manufacture eBikes. To me, that is a good sign. The WES (World Enduro Series) also just added eBikes to their series, and the UCI is bringing back eBikes to the World Championship too. All signs are pointing to eBikes being around for the long haul, which is awesome to see.
Many people who don't ride motorcycles often think the bike does all the work. Obviously, that's incorrect, but now that you've been around pro bicycle racers for a while now, how do you think the fitness of top motorcycle racers compares to that of bicycle racers?
It's such a different kind of fitness that it is hard to determine who is a fitter athlete between the two. I know I couldn't ride a dirtbike hard for more than 20 minutes these days, but I feel that my overall cardio is actually stronger than it was when I was racing dirtbikes. It comes down to what you want to focus on, and building a program that is tailored to your particular goals, whether that's being a fast motorcycle racer or a fast cyclist. But generally speaking, both do need top fitness levels to perform at their peak, it just requires different approaches.
What have you been up to lately as a day job?
I stay pretty busy these days. My main job is running and managing Mototees. I recently became president of the company and my wife and I have taken over daily operations. We have been busy this off-season getting everything ready for the upcoming year. My family also owns Gear Bicycles so I am involved with that as well. Lastly, I still work for KTM as a trainer for their off-road team (Kailub Russell, Ben Kelley, Josh Toth and Jesse Ansley). I am heading down to Florida next week to start their winter boot camp and will stay down there until the Florida GNCC. On top of that I am still pursing my pro cyclist career. That in itself takes a lot of work, mentally and physically!
What are your plans for next season?
I'm happy to say I will be riding for Specialized again this coming year and look forward to having the great support they provide me. The plan is to race as many of the GNCCs as I can, and do some one-off eBike races as well. I am doing the Cactus Cup (Arizona) in March, and then the Sea Otter Classic (California) in May. My top goal is the eBike world championship, which will be held this June in Germany. I am really looking forward to all the racing. I will be with Mototees at most GNCCs as well, working and cheering on my riders. So, feel free to come say hi!
Who would you like to thank?
I really would like to thank Specialized for the amazing support they have provided the last couple years. Gear Bicycles has been a huge help as well. I would also like to thank Antti and KTM for trusting me with their top riders and for the support they still provide me. I have a dirt bike waiting for me at the house, if I ever find time to ride it! Lastly, I've got to thank my family for supporting me. My wife keeps everything going so that I can train!