Rachel Gutish
Time
Tuesday, January 7, 2020 | 1:20 PM
Stemming from the grassroots of family racing, Wiseco has over 75 years experience manufacturing pistons, whether it be for fun, weekend riding, or professional racing. Wiseco is one of the few manufacturers forging pistons in the U.S., providing quality and performance you can trust. 
Click here
 to see the latest Tech Tips from Wiseco.
Ashley Hendershot won the first-ever Specialized Turbo eMTB GNCC Women's National Championship in 2019 and is looking forward to another season of eMTB racing – hopefully with a little more competition this time! Though the 31-year old from Mansfield, Ohio, was definitely a bicycle enthusiast before last year, she had very little racing experience and had actually never ridden an eBike prior to her first GNCC. Her husband is an ATV racer, who also won a title last year in the Vet B class and her son races mountain bikes… so you could say that racing of all kinds is very much a family activity for the Hendershots.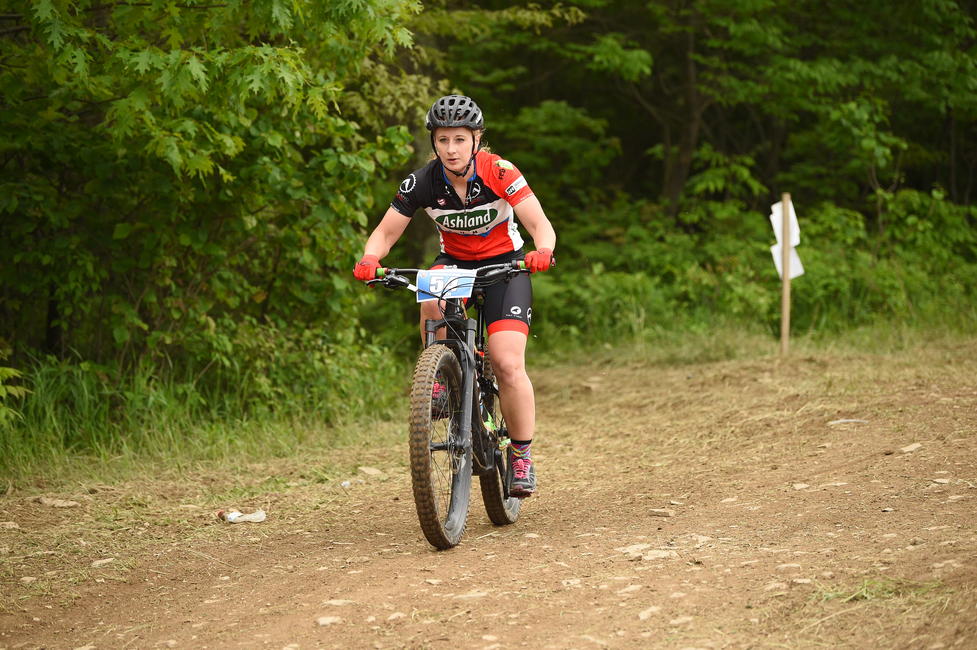 GNCCRacing.com: Not many GNCC fans are familiar with the eBike racers yet, so why don't you start off by telling us a little bit about yourself.
Ashley Hendershot: When I am not riding or racing, I am a high school agriculture teacher. I am married to my amazing husband, Erin, who races quads and my eight-year old son, Caleb, races mountain bikes. Needless to say, race seasons are always a bit busy for us. I am also a part of the Ashland Bike Project, a non-profit organization that promotes bicycling. We are actually in the process of starting a kids team in our area. I was also recently selected as a Brand Ambassador for Specialized Bicycles, so that is the newest hat I'm wearing! In my free time I am usually on my bike or at the gym. My family and I love exploring new places and any outdoor activity.
Wow, it sounds like you and your family have a lot going on! Do your husband and son race with you at the GNCCs?
Erin races GNCCs too, he actually just won the Vet B class this past year It was really neat to be able to share that moment with him when we were both named National Champions! Caleb races local mountain bike events in Ohio. He does ride quads but we are not sure he wants to race. It is totally up to him.
Since both your husband and son ride ATVs, have you ever considered adding that to your list of things you race?
Oh goodness…. I do ride ATVs for fun but will be leaving the racing to them! I'm a lot better with two wheels and pedals (laughs)
Do they often ride bicycles with you?
Yes, all the time! When I am training my husband is usually right there with me. We try and push each other to help us both improve. Caleb got his first mountain bike last year and we go conquer the easier trails with him. It's a fun family activity that we try to do as much as possible!
How did you get started racing bicycles?
I had actually only raced one other race on a regular bicycle before I started racing eBikes. I guess I didn't have the confidence or didn't think that I was good enough. Erin is the one who talked me into trying a local mountain bike race and man was I so nervous about it! I lined up though and gave it a try though… after that I was hooked! My next race was my first GNCC eBike race, which was also my first time ever riding an eBike and it was hilarious. I started the race and couldn't figure out why the bike was so heavy and hard to pedal since it's supposed to make you faster. Lo and behold, I had never actually turned the bicycle on …. (laughs).
That is an awesome story! I'm assuming the rest of your season went better than that first race?
There was still a lot of learning involved. Both about eBikes in particular and racing in general. The first race in Georgia I was there with my husband and actually just watched the eBike race. After watching I decided that I wanted to race too. My first race was interesting. Besides starting with the bike off, I couldn't tell you how many trees I hit and how many times I crashed. I actually crossed the finish line laughing at myself. As the season went on, I felt like I was getting better and better. There were still a couple of rough spots with some hard crashes, but the encouragement from everyone kept me going. Overall the 2019 season was amazing and so much fun! I am so excited for and ready to tackle 2020!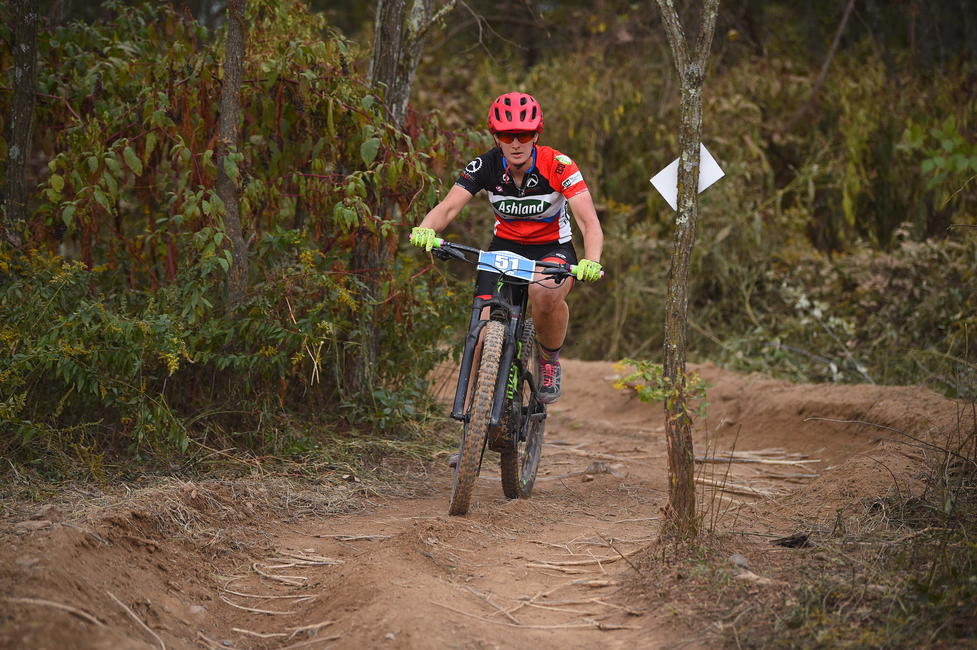 Even though you didn't race much before your first GNCC, it sounds like you rode quite a bit. How did you get into bicycling in the first place?
I rode a little in college but then got away from it. When Erin was deployed not long after we got together, I decided I was going to get a bike and get back into riding to surprise him when he got back. A friend of mine who rode helped me knock off the dust, and my brother-in-law, Dustin, helped me find a good bike. Once I started back up, I just never stopped. Ever since then I have tried to ride as much as I can. It is just so much fun to ride – I LOVE it!
Aside from eBike racing, do you have a favorite discipline? Road biking, mountain biking, cyclocross?
I prefer mountain biking. I love the challenge of the trails and there is absolutely nothing like riding through the woods. I did recently buy my first road bike, for training purposes. It isn't bad, but I definitely like the woods better.
What do you think would get more people interested in eBike racing?
I think promoting the group rides to get more people to come and learn about and try the eBikes would get more people interested in the racing. We plan on doing the race weekend group rides again next year and I think being able to try them without having the pressure of racing them right away would get more people on eBikes. Specialized even provides the bikes – people really need to come give this a try! If anyone is intimidated by the group rides, I would encourage them to come talk to me. I would be more than happy to share my experiences and to answer any questions. I'd even grab them a bike and do a one-on-one ride with anyone who wants to.
Is there anything I didn't ask you that you would like to talk about?
Nope, I think you got it all. I would just tell people to come by the Specialized tent at the races and go for a ride!
And who would you like to thank?
I would like to thank my husband and Caleb for always being supportive. My "dad" for supporting and training me. A huge thanks to Tony at Ashland Bike Company for working with me. Earlin Rosa for giving me the opportunity to work with him and his crew at races. Lastly a big thanks to Specialized for supporting me in the upcoming season!