Rachel Gutish
Time
Tuesday, November 12, 2019 | 4:10 PM
Stemming from the grassroots of family racing, Wiseco has over 75 years experience manufacturing pistons, whether it be for fun, weekend riding, or professional racing. Wiseco is one of the few manufacturers forging pistons in the U.S., providing quality and performance you can trust. 
Click here
 to see the latest Tech Tips from Wiseco.
Jesse Ansley, from Myakka City, Florida, was able to successfully defend his FMF XC3 125cc Pro-Am National Championship this season. The nineteen-year-old is currently 2-for-2 in his pro racing career. At the season finale in Indiana, Ansley made the move up to XC2 250 Pro and will continue to run that class for the 2020 season.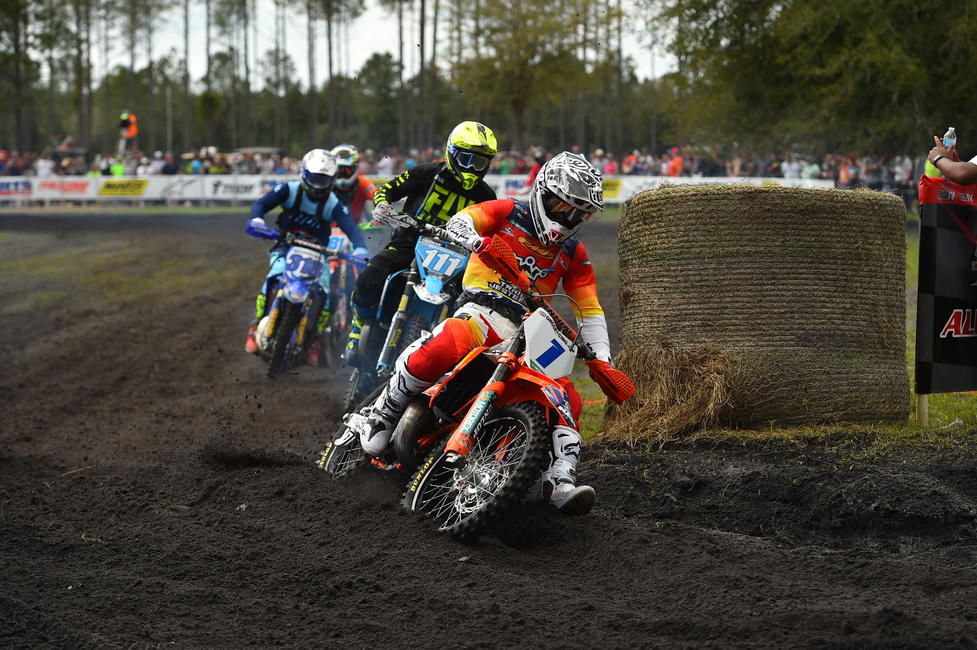 GNCCRacing.com: Congrats on the championship! Are you excited that you were able to defend your title?
Jesse Ansley: Yes… it was such a relief! They always say the second one is harder to win and I can attest to that.
What about this season made it more challenging than the last?
Of course, being the reigning champion puts a big target on your back, but the level of the class got better, the competition got better and in general every year is always harder and faster than the previous year because everyone is constantly trying to improve. Cody [Barnes] got on a better bike and is with a better team and really improved over last year. He was really tough competition this year, and it was really unfortunate to have won the title without him being there the last part of the season to battle it out with. You have to take the good with the bad though. Another thing that was good this year was Jason [Raines] came back for a few of the rounds, which always gives the class some extra attention.
So, tell us a little bit about how your season went.
Well, it started out tough. Thanksgiving of 2019 I broke a bone in my elbow which delayed the process of getting on the bike. Then once I was on the bike I was having issues with holding on and my arm just didn't feel the same. Then one week before the start of the GNCC series, I went down and ended up with a grade two AC separation in my shoulder. With all of that going into round one, it seemed like all the hard work everyone put in during the off-season was going to be for nothing and that because of the injuries I was basically at ground zero. Luckily, I was able to push through and grab the win at round one which had me on cloud nine! After that I had some mediocre rides while still healing up. Then later in the year it seemed like I would have some really great rides in-between some pretty crappy ones. It also seemed like when I was on top of my game, Cody would have an issue and vice-versa. We actually didn't race each other much this season – I only remember like two races where we battled the entire race. One was the John Penton, where I lost the lead with only two miles to go, then came in only two seconds behind… that one stung. So, like I said, we had some spectacular rides and finishes, but we also had some weekends I would like to forget (laughs)
I know you planned on moving up to XC2 at Ironman. How was that?
It was kind of a random thing, we only decided to ride XC2 ten days before the event. My trainer Charlie Mullins offered to let me ride his 350 around during the week so that I could get used to riding a four-stroke in the woods. I rode it once on the moto track, then the next day while I was cross-training on my bicycle and decided to hit a jump and folded myself. I was lucky I wasn't seriously hurt but it delayed my training time on the four-stroke. Looking back, it was a really dumb idea. Luckily after a few days to recover I was able to get back on the bike later in the week. Jumping on Ben Kelley's Factory 250F was probably the coolest thing I've been able to do! It took me a few miles to get used to it, and after getting stuck and falling way back I just tried to hit the reset button and started trying to have fun. Once I got comfortable on it I quickly started passing people and I thought it was going to be decent day. Then around the end of the second lap I suddenly crashed and re-injured an old thumb injury and had to withdraw from the race. It sucks to go out like that, but that's racing and we will be ready for next year!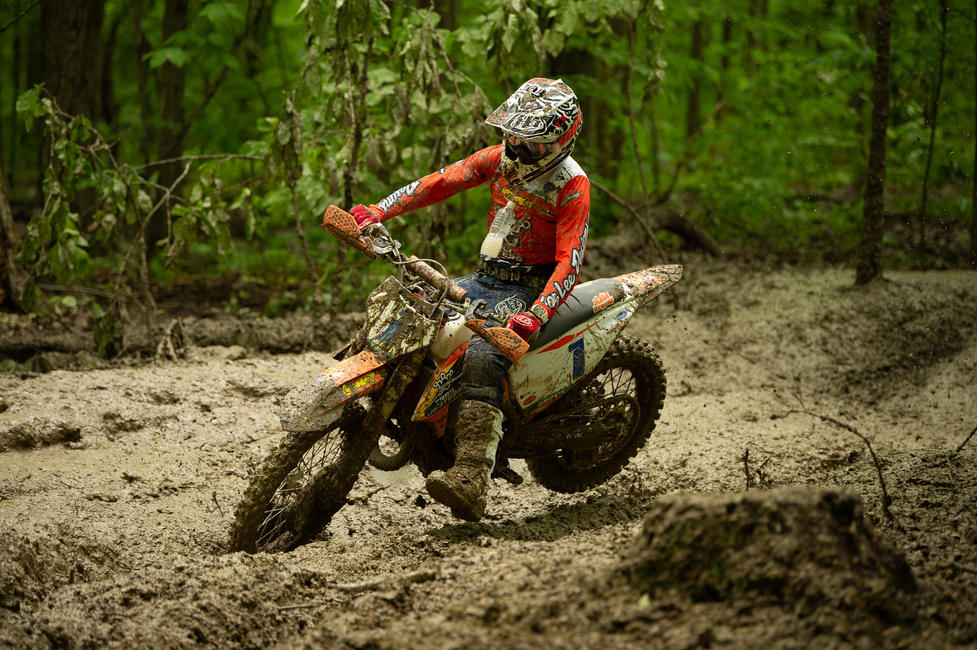 Speaking of your trainer and being ready for next year, is there anything you guys plan on adjusting in your program to get you ready for the bigger bike?
Not really as much as people think. Obviously I need to be a lot stronger and maybe fill out a bit more. I trust Charlie's knowledge and I know that he wants nothing but the best for me, so he will give me all of the insights and information that he has.
Currently, what do you feel like your greatest strengths and weaknesses are?
I feel like my greatest strength is that I have an incredible team behind me. Ross, Antti and the whole KTM crew puts in just as much if not more work than us riders do. We have great machines, a prestigious place to be at the races and knowledge about the track. Anybody can run the miles and do the motos if they are dedicated enough, but without a great support crew behind you it would be hard to succeed in this sport. I think a good team is the piece a lot of people are missing. As far as weaknesses, I think one of mine is toughness. If I fall and get banded up typically I feel like it is worse than what it actually is. My lactic threshold for pain is not the best by any means.
I saw you spent a good chunk of the season living in Pennsylvania instead of at home in Florida. How was that?
Yeah, being in PA has helped a ton, not only with travel but I get to practice the terrain that I didn't grow up riding. This year I spent a total of eight months away from home, which I think will be the new normal moving forward. Florida is great and I love my home state, but to race GNCCs you need to be mostly full-time northern. I wonder how many months I have to actually stay in Florida to keep the "Florida Boy" nickname (laughs).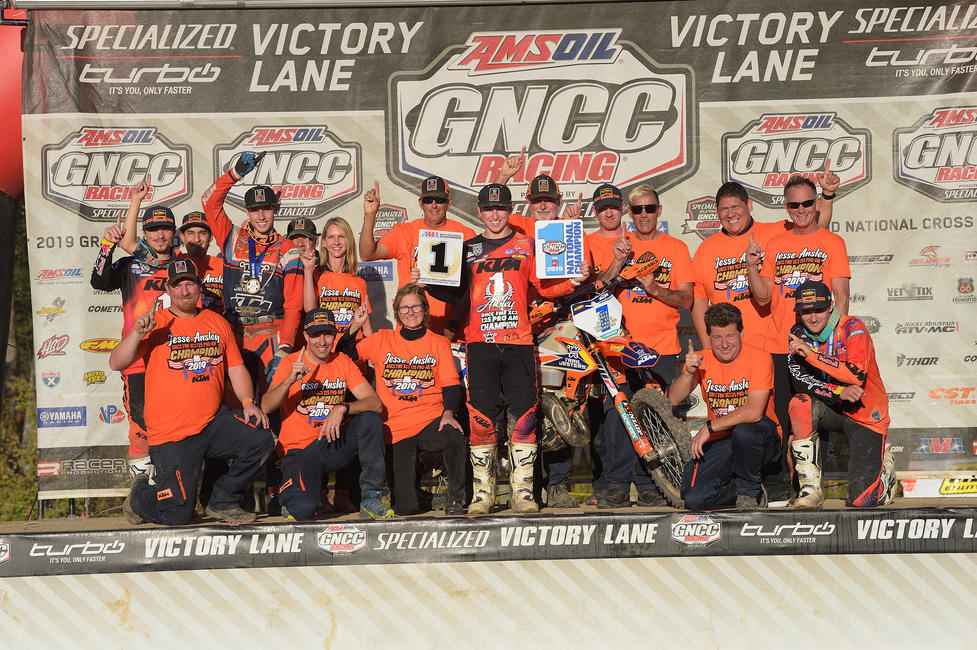 What was the hardest part of being away from home?
I think just the atmosphere – nothing replaces where you grew up. Luckily, I have a family vibe now with the Mullins and Ayers family so I do have good company to be around. But nothing replaces driving on the roads you grew up by and riding the tracks you've ridden your whole life. It's kind of crazy. I never would have guessed that I missed grocery stores and the local gas stations but you just don't think about that kind of stuff until you aren't around them anymore. I just got back a few days ago and driving around was bringing back all these memories.
What are your plans and goals for next season?
My plan is to move up to XC2 and race for the Trail Jesters team on a 2020 KTM 250 XC-F. My goal is just to have a solid rookie season, making sure I learn as much as possible and put in solid results throughout the year. There's really no expectation for me to win big or anything, but I do want to do well. Time will tell and depending on how the first couple rounds go I may have new goals, but for now it's just to put in my time and learn the new class.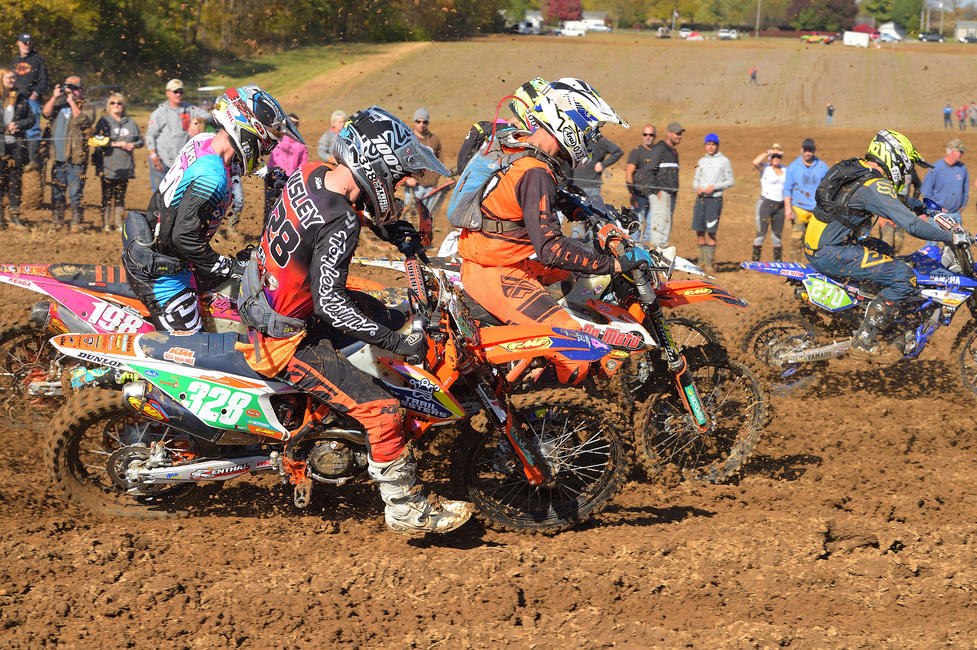 If you could pick any other sport to be good at, what would you choose?
I would choose golf if I'm being honest. I love and hate the sport at the same time, but I mainly hate it when I play poorly. So, if I could be good there would be all of the love and none of the hate.
And who would you like to thank?
The whole Trail Jesters team, Antti Kallonen, WMR race shop, Nihilo Concepts, 100% goggles, Troy Lee Designs and all the other team sponsors. Also, I would like to thank Tom Fleming for all the years of wrenching and sticking by me through thick and thin. This was my last year with him and I'm glad we got to go out on top!