Rachel Gutish
Time
Tuesday, January 8, 2019 | 10:15 AM
Stemming from the grassroots of family racing, Wiseco has over 75 years experience manufacturing pistons, whether it be for fun, weekend riding, or professional racing. Wiseco is one of the few manufacturers forging pistons in the U.S., providing quality and performance you can trust. 
Click here
 to see the latest Tech Tips from Wiseco.
As many of you know, the GNCC series recently added a new and exciting class of racing to the weekend program in the form of the Specialized Turbo eMTB GNCC National Championship. The eMTBs first became popular with the GNCC Nation when they were made legal for course inspection several seasons ago. Given how many racers and how many eMTBs there are on a given weekend, it comes as no surprise that people would want to start racing them too! While there were some one-off races in 2018, this year there will be a full 8-round eMTB series held on GNCC race weekends (plus one event at Loretta's). With all the excitement in the air surrounding the eMTB scene, now seemed like a good time to talk to some people who will be heavily involved in the Specialized Turbo eMTB GNCC National Championship for 2019. This week I spoke with Charlie Mullins. Most remember him as a talented pro racer who won the GNCC National Championship in 2011 and a pair of National Enduro titles in 2010 and 2013, before an unfortunate wrist injury ended his pro career. However, he has found another passion in bicycle racing. His most recent racing exploits were at USA Cycling's Cyclocross Nationals, where he placed second in the Masters 30-34 class. He is the top rider for Gear Bicycle Sales, a bicycle shop with many ties to GNCC racing. He, along with the rest of the team, will be competing in the new eBike series in 2019.
GNCCRacing.com: So, what have you been up to since retiring from professional motorcycle racing?
Charlie Mullins: Well, for the past two years I've worked for Aldon Baker, training the KTM off-road guys. Right now, I'm stepping into more of a part-time involvement with KTM Off-Road so I can work more in the family business. Our family owns MotoTees and Gear Bicycle Sales, so there is a lot to do. I've also been doing a lot of bicycle racing. I'm actually busier now than I was when I was a pro racer! It's going to get even more hectic since Rachel is due with our third child in May, so that's exciting! All in all, everything is pretty good.
Congratulations to both of you! As far as the bicycle racing goes, how many different types of racing have you done, and how do you think GNCC eMTB racing compares?
I've done a little bit of everything. Of all the disciplines, cross-country mountain biking came more naturally to me given my background in motorcycle racing. I also did a little bit of cyclocross racing this season, and I think I'm going to put some more focus on it in the fall. I'm pretty excited about the eMTB racing too.
As for a comparison between regular bicycle racing and the GNCC eMTB, you get more speed than a regular bicycle and you feel the flow of a dirt bike, but still challenges you physically the way a bicycle does. I think it's a great cross between motorcycles and bicycles. Anyone who races dirt bikes will take to it naturally.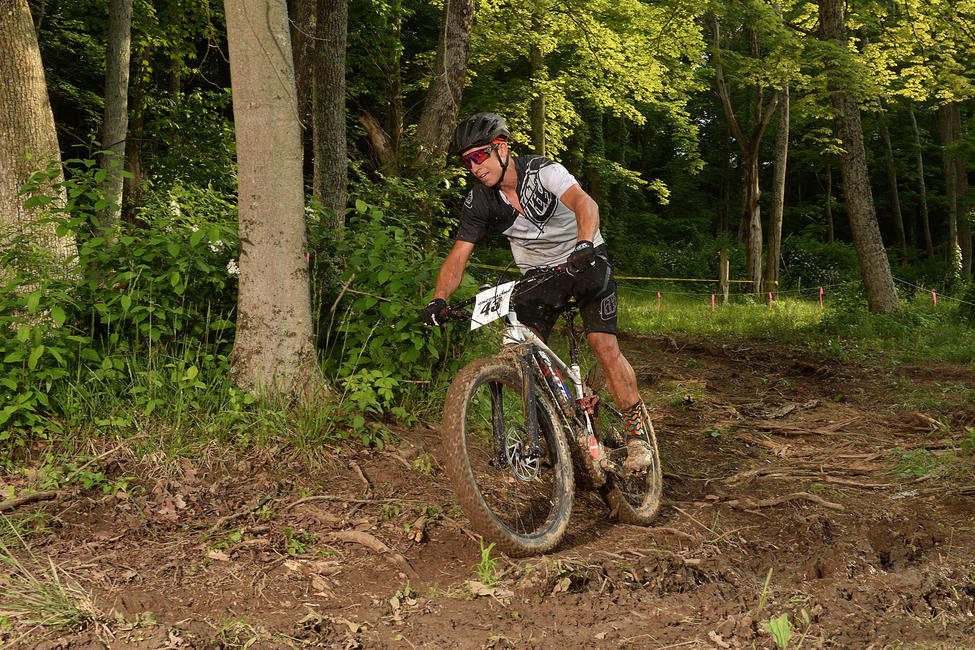 By the way, congrats on your podium at the Cyclocross National Championships! How did the race itself go?
The race was good! It was a little bit muddy too. I wasn't able to run in the pro class this year, because it's a little more difficult to get a pro license through USA Cycling. So, I just ran the Master's Cat 1. I ended up second and was happy with my performance and everything. But next year I'm going to try get more points by attending some of the more highly ranked events and hopefully be able to get my pro license next year and race pro at Nationals.
What do you feel are some of your strengths, having already come from a pro racing background?
I would probably say the biggest advantage is already having a lot of bike handling skills, especially when it comes to the technical stuff like mud, roots and ruts. I did have a good fitness base to begin with from racing GNCC, but there's still a gap I had to bridge with cycling. Once I retired from motorcycle racing and got serious about the bicycles, I started working with a coach, who I still work with specifically for on-the-bicycle training. I've been with him for two years, and my fitness definitely improved a lot by being on a structured program designed for bicycle racing. I felt like I was just getting into my prime racing motorcycles when I got hurt, and it was like a roller-coaster for a while between all the surgeries and even just trying to get back to normal. So bicycle racing has just been a natural transition for me. It's a new fun and enjoyable thing to do where I can still be competitive and have that competitive drive!
I saw you recently moved to an area not far from the Gear Cycle Sales shop, so I was wondering if you will be taking on a greater role there than just that of a sponsored rider?
Well, we did move back to PA this year after ten years in North Carolina and yes, I will have a larger role. I am involved in both the bicycle shop and MotoTees, but I still have some learning to do in order to fully run the operation. My wife grew up in MotoTees and knows more than I do, but I'm catching up fast (laughs). I will be at the GNCCs with MotoTees and the Gear Cycles race team, as well as training some of the top riders, so it will be a busy year.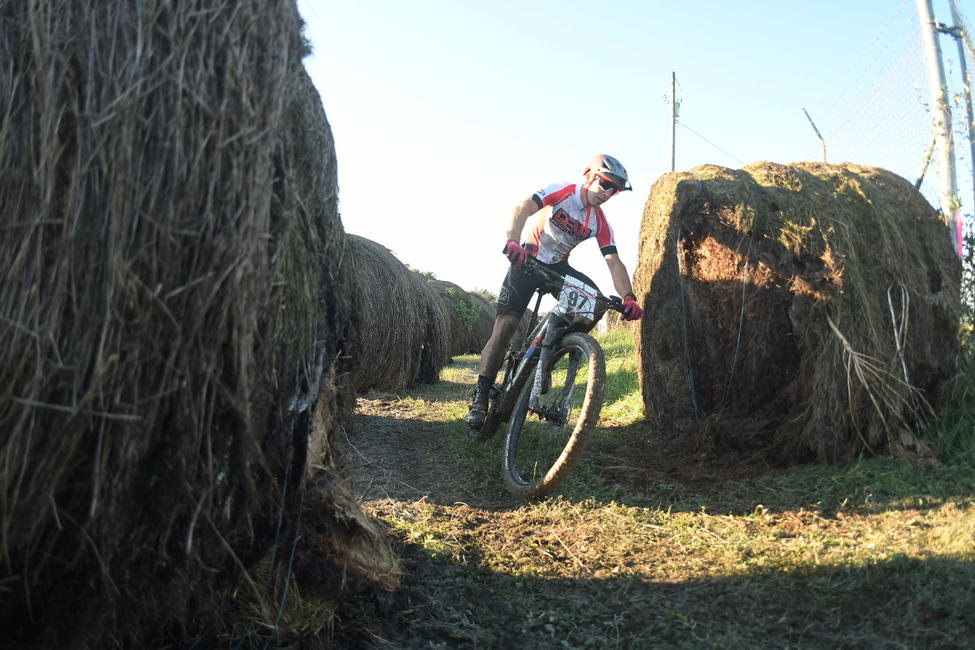 So, are you looking forward to really being back in the GNCC community?
Yeah! I mean, I never really felt like I entirely left. I came to some of the races that were close since Rachel would be working MotoTees and I would be working with Josh [Toth] and Ben [Kelley]. It's always like a big family at the GNCCs and our kids love it, so we're excited to be more involved with GNCC this year.
I know it's a little early to ask, but do you think your kids will race?
Dax will definitely try racing. Cooper, our oldest, isn't that into it, and I'll support him in whatever it is that he wants to do. But Dax is going to be the racer, he loves it! Next year he'll be old enough to start racing and we're going to be doing some AMA races and seeing if he stays interested in it.
Getting back to Gear Cycle Sales, it looks like Gear will have a team racing eMTB at the GNCCs, or several teams, I'm actually not 100% sure what's going on there…
So, it is just one team – Gear Bicycle Sales, but within that team there will be both a Specialized team and a Fantic team. Riders can apply on the Gear Bicycle's website and if you get accepted you'll be getting a really great deal on an eMTB, a deep discount on parts, a couple race jerseys and some other perks we're still working out. We are looking for riders who are passionate and able to race the full eMTB GNCC series.
What are you hoping the team will accomplish?
We're hoping that the team will help grow the sport. Like all racing it can be expensive, and with the support we are offering it will help a lot. We also aim to help riders who want to race eMTBs and have some solid finishes. We want to make people more aware of GNCC eMTB, and hopefully get out shop name out there a little too. We realize the growth potential of the series and want to be part of it.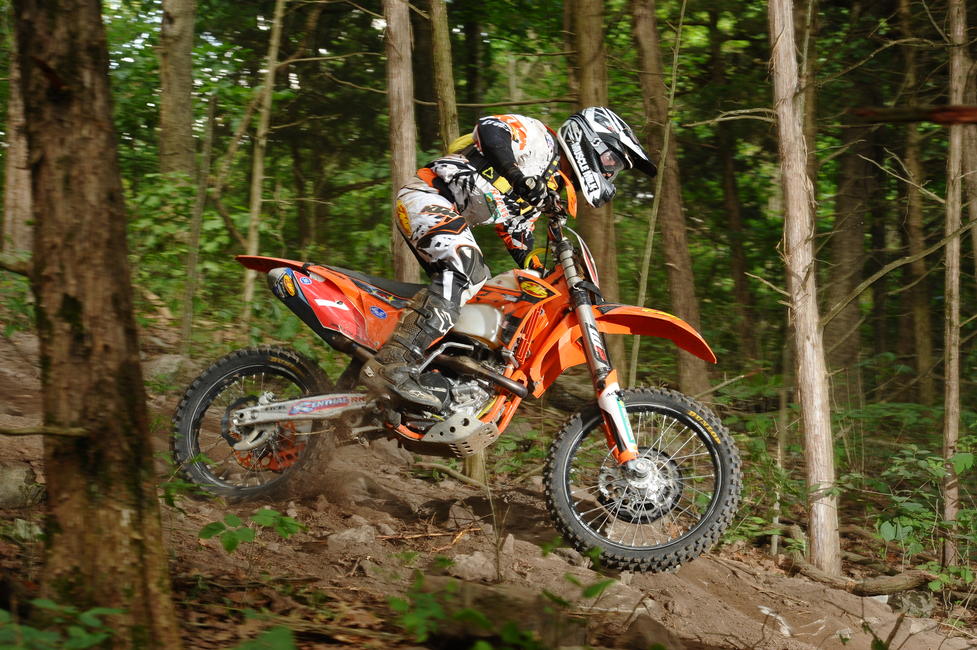 What do you personally enjoy the most about riding eMTBs?
The speed – you can go faster on an eMTB, which is what makes it more like riding a dirt bike. On the training side, many trainers like Aldon Baker use them for his riders as it is easier to keep your heart rate in the correct training zone when you have the benefit of added assistance. I also enjoy riding them around at GNCCs because it allows me to watch more of the race.
Did you foresee the eMTBs being as popular as they are in the GNCC community? Not so much racing them even, just in terms of the sheer number of them that you see in the pits.
Yeah, GNCC has definitely taken the eMTBs to an entirely new level. I personally think it's a great idea that people can ride them around. In that way they're almost like pit bikes without the chaos. The pits are spread out and it's nice to be able to get from point A to point B more quickly.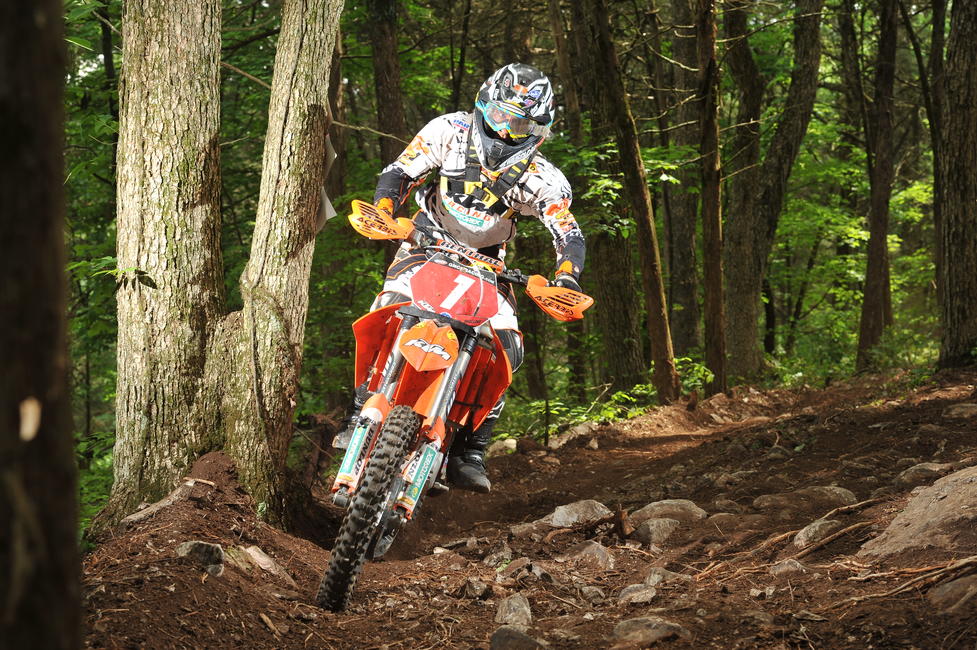 Now for a tricky one – do you think that eMTBs have the potential to pull people from both the bicycle and motorcycle communities, or do you think it will mostly be motorcycle racers?
That is a tough question…. I would say in the earliest stages it will be more motorcycle people. The pedal bike people have really mixed opinions. Some people love them, some people hate them. It can actually be kind of a sensitive subject. The hardcore mountain bicycle racers I think are the least on board. But I definitely think there are some bicycle people who would be open to trying it. I eventually think the sport will evolve into having its own distinct class of people, but right now we're still figuring out who the target market is.
You're completely right that this is really new for everyone, and everything new does inherently come with a little bit of risk…. Do you think this series is going to go well?
I do. The quick growth so far of eMTBs in the pits, the interest shown in the series and Specialized coming on as a sponsor is a good sign that there is a future in eMTB racing. I think like anything its going to take some time to get a base of followers established, but it's off to a good start.
And I know it's probably way too early to ask this, but where do you see eMTB racing going in the next 5 or 10 years?
I'd say it's pretty early to predict the future here, but I think many of the motorcycle companies getting into the market is a good sign. Husky is making a full line of eBikes, Fantic is already in the market, Yamaha has a line and Ducati is making one. With so many of these name brands embracing eBikes, I think they see a market there. That's a good sign. I think as far as the racing goes, it will grow as more riders learn about it and see the fun and potential in it. Another thing is that the UCI [Union Cyclists International – like the FIM of bicycle racing] is sanctioning a World eBike championship this year. The fact that they added eBikes as a championship in the bicycle world is a big deal. I think it really shows that eBikes are coming and I am happy to be a part of it!