Rachel Gutish
Time
Tuesday, October 9, 2018 | 1:30 PM
Stemming from the grassroots of family racing, Wiseco has over 75 years experience manufacturing pistons, whether it be for fun, weekend riding, or professional racing. Wiseco is one of the few manufacturers forging pistons in the U.S., providing quality and performance you can trust. 
Click here
 to see the latest Tech Tips from Wiseco.
Although Australian rider Tayla Jones made her first GNCC appearance back in 2014 with a 4th place at Powerline Park and a 1st at Ironman, it was just last year when she really captured everyone's attention. In her first full year racing in the United States, she made history by winning titles in the three major east coast series (GNCC, National Enduro and Sprint Enduro). Now for the second year in a row she has again won all three titles after wrapping up the GNCC WXC class championship at the Rocky Mountain ATV/MC Mason-Dixon two weeks ago.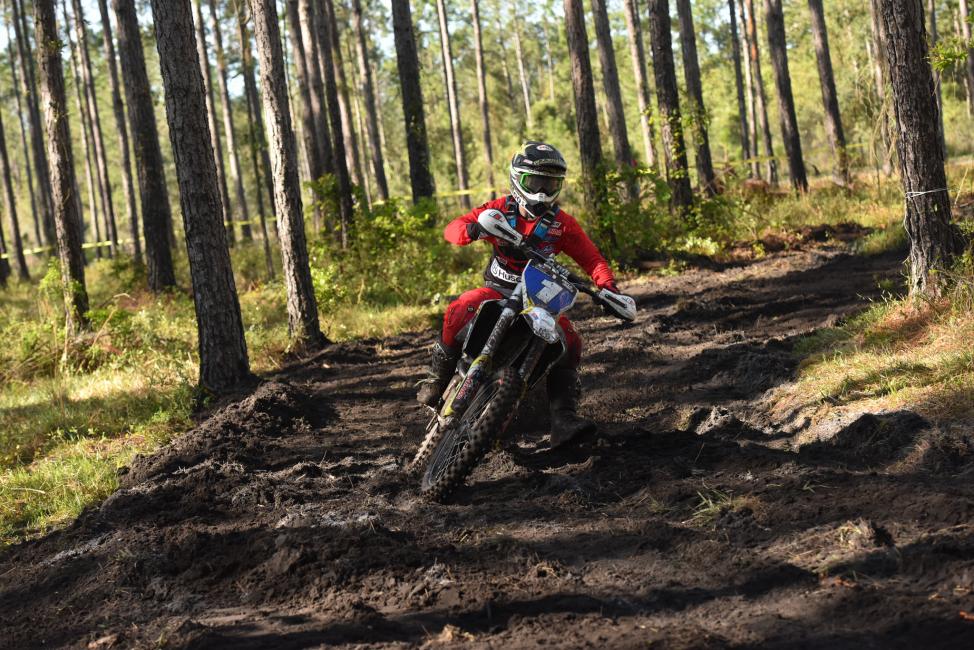 GNCCRacing.com: For those of us who don't know you so well, can you tell us a little bit about your background?
Tayla Jones: My parents bought my brother and I peewee 50s when I was three years old, and we started doing flat track and motocross. When I stepped out of the junior divisions when I turned 16, I decided to lean towards off-road racing and have been doing that ever since, with the occasional MX. Back in Australia I dabbled in nearly every form of motorcycle racing though, so I've also done a bunch of desert racing, supermotard and oil track races.
That's cool, I had no idea you did road-style racing too – was it fun?
Yeah, I loved it, actually one of my favorite kinds of racing!
Now, getting to the main point of the interview, congrats on your second consecutive WXC championship! How does it feel?
Winning my second championship feels incredible! I came into this year with the number 1 plate, which also comes with a big target on my back and a lot of expectations. So, I am stoked to be able to back up last year's win with another championship.
What were some of the highlights of your season?
There have been a lot of close races this year in WXC so honestly every win has been a highlight…. but being able to win the first few races when my dad was over here was great!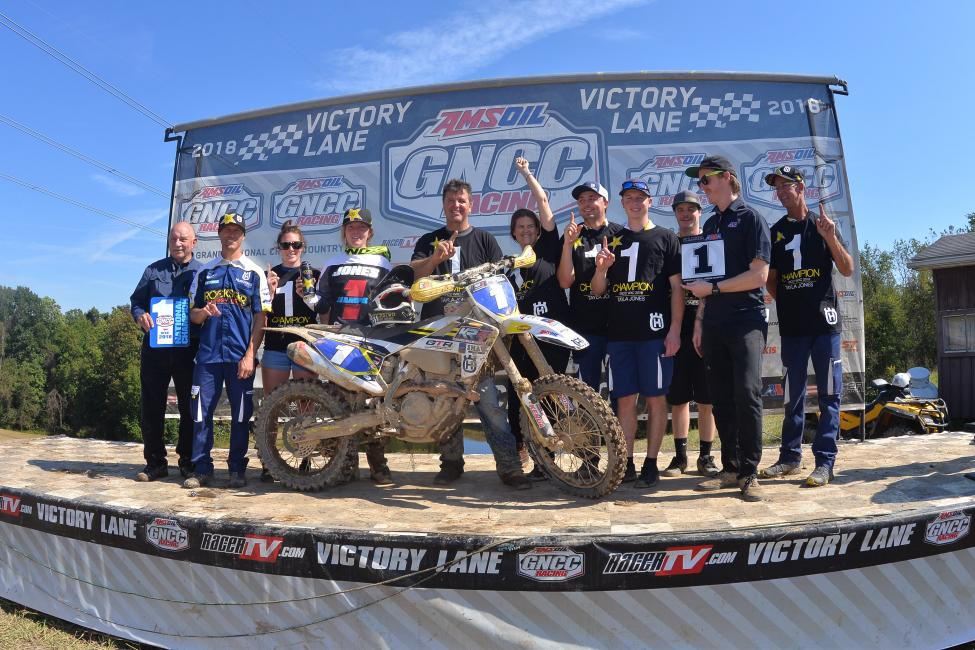 Were there any especially challenging or frustrating parts?
Every race has its challenges, from the terrain to the other riders. Obviously passing and bottlenecks can be frustrating in the AM race, but it's the same for everyone so I can't complain.
I'm with you there. So, is the old saying true that it's harder to defend a title than it is to earn your first one?
Yeah, I believe so. You go into the year as the favorite to win so that adds a little pressure and avoiding mistakes that would cause injury is tough, so earning a title two years in a row is definitely hard.
Have you wrapped up the National Enduro or the Sprint Enduro titles yet?
Yep, I've already wrapped up all three of my U.S. championships this year. I've just got the ISDE title left to win now.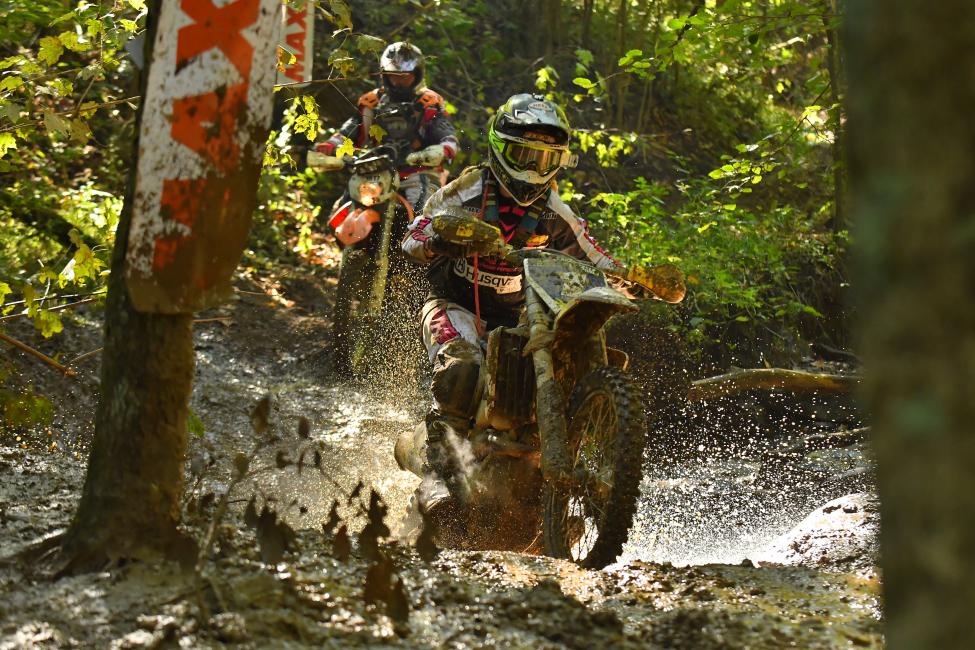 Speaking of the ISDE, how do you feel going into it this year? I know there's been a little bit of a shakeup this year since longtime Team Australia rider Jemma Wilson announced her retirement earlier this year.
I feel pretty good about Chile. It's going to be dry and dusty which is kind of like Australia, and we do have a strong team. We lost Jemma, which is a bummer, but her replacement Mackenzie [Tricker] is riding awesome this year. I believe our team will be even stronger than it has been the last few years.
Best of luck to you and all of the GNCC riders competing at the ISDE in a few weeks, even if you're riding under a different flag! But back to racing here in the States: Two years and six championships later, I'm guessing you're still glad you made the decision to come to the U.S?
(laughs) Yeah for sure! It took longer that I would've liked to get here, but looking at it now it was worth waiting the extra time to get faster and stronger on the bike so I was able to win over here like I have. It has been an incredible two years, that's for sure.
What was the biggest sacrifice you had to make in order to get over here?
Leaving my family and friends back in AUS was the hardest part about moving here. But I have met a lot of great people in the States and they make me feel at home. So, it's not too bad, and I love racing which makes it all worth it.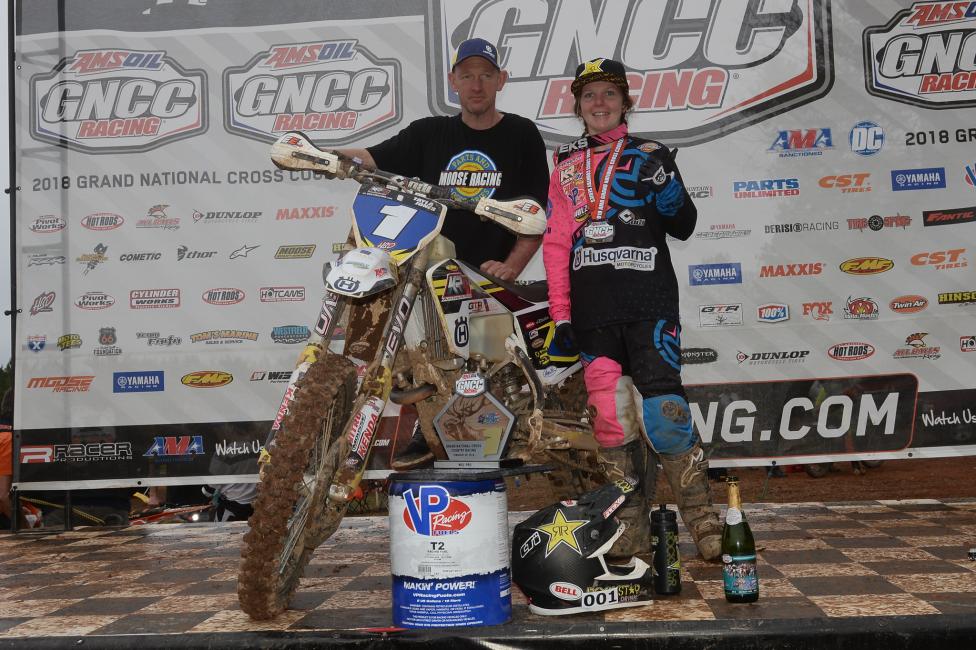 Any words of inspiration or advice for younger riders out there who might want to someday follow in your footsteps?
Just to keep following your dreams and to work hard. There's no easy way to become the best. Just a lot of hard work, and if you work hard, you can do anything.
Do you have any plans ironed out for next season?
I will definitely be back in America for 2019, but my full deal isn't worked out yet. So, you all will just have to watch my Instagram for updates (laughs).
We will all be waiting in suspense (laughs) – now, who would you like to thank?
I need to give a huge thank you to the whole Baylor family. They let me live with them, they cook me dinner, I get to train with the boys, and Big Stu has my bikes perfect for every race! Of course, I want to thank my family for supporting me all these years, instead of telling me to get a "real job". A shout out to KR4 for taking a chance on me last year, the whole Husqvarna crew, Rockstar energy and all my other sponsors: Moose Racing, Shaw Vinyards (from back home in Australia), EVO suspension, VP fuels, Specialized bikes, FMF, Bell Helmets, Alpinestar, Twin Air, Moto Master, Kenda, P3 Carbon, TM Designworks, EKS goggles, Regina Chains, Pro X, Enduro Engineering, G2 Ergonomics, HBD Motografix, XC Gear, CTI Knee Braces, Virus, IMS Tanks, Super B batteries, Amsoil, and ODI bars.