Jared Bolton
Time
Thursday, September 13, 2018 | 12:30 PM
AMSOIL is proud to be the title sponsor of the GNCC Racing series for the past 7 years. New for 2019, AMSOIL is partnering with the series to bring a GNCC AMSOIL Moto Hero to each and every round. Racers, Fans, and Industry Personnel are welcome to nominate themselves or someone they know who are currently serving in the military, retired from the military, are a first responder or former first responder for this prestigious honor.
Welcome to Quick Fill.
Unfortunately our GNCC summer break has been extended due to the weather conditions that has left the Harpursville, New York area inundated with rain. After all the excitement and teasers we have been bringing, it is unfortunate that the event had to be cancelled for this weekend. The decision was not taken lightly, and our team will work with the AMA to see if it is possible to reschedule. However, if you pre-entered for this event, our accountant was busy this morning issuing refunds to all of you. So please check the account or credit card you used to pre-enter and make sure you were refunded. If you have a question or any issues, please call our office at (304) 284-0084.
Next week we'll talk Vet Homecoming GP racing, and the upcoming Mason-Dixon GNCC! We should have a good idea for some grass-track areas, and maybe event some woods photos. You'll just have to come back next Thursday to see.
That's going to do it for this weeks intro, as we clean up and head back to West Virginia to get ready for two-straight weekends at High Point Raceway. Please stay safe if you are in the path of Hurricane Florance, know that we will be thinking of you and sending prayers. We also hope you enjoy Quick Fill and we wish to see you all in Pennsylvania for the DC Vet Homecoming and the Mason-Dixon GNCC!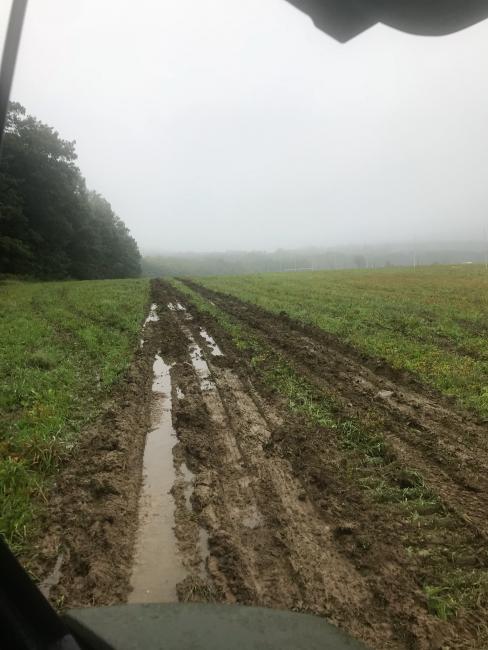 Competition Bulletin: Black Sky GNCC Cancelled
The Parts Unlimited Black Sky GNCC event scheduled for September 15-16, in Harpursville, New York has been cancelled, due to onsite conditions that prevent the possibility of conducting an event this weekend. The Harpursville area specifically, and the entire Southern Tier region of eastern New York State, has been inundated with rain over the past week as a result of the remnants of tropical storm Gordon, leaving conditions onsite impassable with additional rain accumulations continuing today.
According to GNCC Series Director, Tim Cotter "In addition to these adverse local weather conditions, the imminent weather challenges associated with Hurricane Florence, which is currently impacting the entire mid-Atlantic region of the east coast have combined to create conditions that simply won't allow us to conduct the Harpursville event as scheduled. Racer Productions and the AMA will work together to explore rescheduling opportunities if possible."
The GNCC Series will resume on September 29-30, with the Rocky Mountain ATV/MC Mason-Dixon GNCC National, in Mount Morris, PA.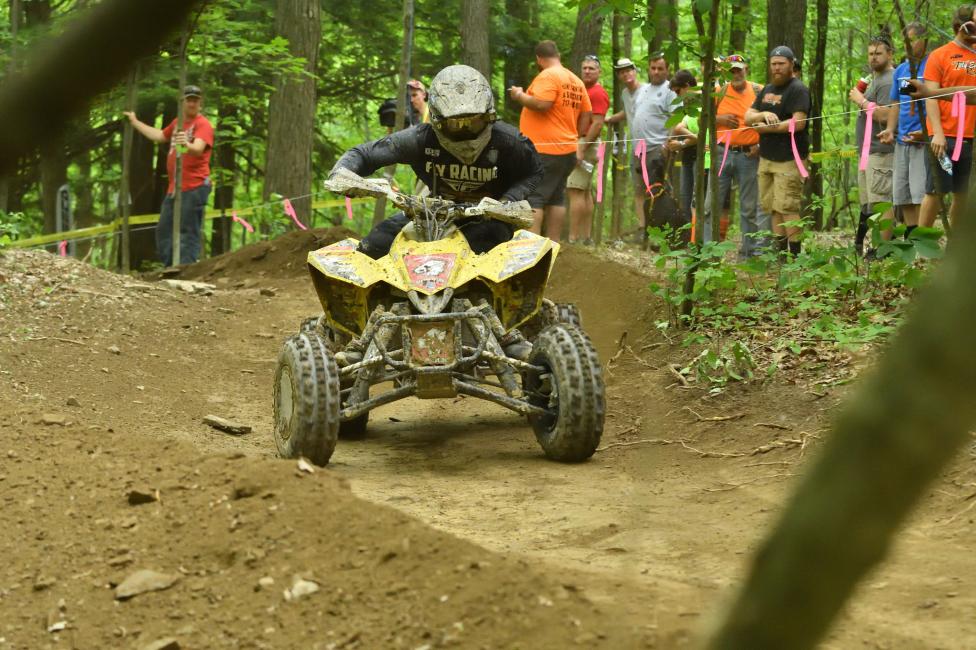 Catching up with Ken (Ken Hill)
Well by now the word is spreading like wildfire across the racing nation that the Black Sky GNCC is cancelled. I haven't chatted with any of the crew, but I would imagine it is pretty ugly there for them to make this call. So, as much as I hate to see an event cancelled or possibly rescheduled, I trust they know what's best and will have to set my sights on the next round and pray for better weather!
The news also kind of wrecks any preview of the race and throws my contribution to this week's Quick Fill into a tail spin, but in the big picture the safety of everyone means everything so this too shall pass. I would imagine many of our racers from down south are getting ready to deal with the impending hurricane that is about to throw down in the Carolina's and I sure hope and pray those folks remain safe through it all. Sometimes it seems like the news media join forces with the weather folks so everyone will rush out and empty every store shelf but flooding is no joke. I know I spent $750 to update our generator here just so I can save my freezers and we are or were just expecting rain but a wind with saturated ground means trees down and power out so money well spent I believe. Back when we were racing the trailer was emergency command one and I am positive many of you utilize your racing rig as a power back up and have everything you need to survive for a few days, after all, we kind of live for mayhem just not 40 inches of rain! Once again, head the warnings in your area and we will be watching closely as things develop in the affected areas. We don't have a ton here but if any of you need a place to shelter the storm, our doors are open.
Now this has been a pretty insane week here. Gearing up for a new location is stressful and I was going to leave early so I could scope out the Black Sky course to get a handle on finding my way around and search for some cool spots to take photos. Combine that stress with the typical "get ready for anything" preparations that need to be done before I roll out and the final week before returning to racing got short real fast! Throw in that my first grandson joined this world as the week kicked off and the stress-o-meter just plum went off the charts! That's right, I am officially a grandfather! James Ryder Hill came into this world after a 41 hour fight that ended in a C-section birth, but mom and baby are healthy and fine and due to come home today. I was actually looking forward to heading out of town this weekend just to get some structure and sanity back in my life if you know what I mean! Ryder's birth was an amazing experience and I am so happy that I was home to be there, but when you are plugged in to this life you know that when it's time to ruck up and roll out you do just that. Besides, dirty diapers and the other messes that come with a pint sized human just aren't my bag of gold so I wouldn't miss him one bit. Ok, so I am full of it but seriously I am ready to get back into the action as much as you all are but sometimes we don't get a say in how or why things happen so we just have to roll with it.
So, our family is heavy one baby and I want to thank all of you who blew up my social media offering blessings and congratulations and as I do every week I started thinking about how this all changes things. I mean it's been 20 years since I had a baby of my own but I sure don't feel old enough to be a grand dad. If I am fortunate enough to keep doing this though, it should make for some fun times as the new bundle of joy grows up and I get to watch my son teach his son all about riding and racing and maybe one day get to photograph him racing a GNCC. That got me to thinking about how many others I have had the pleasure of watching come in to this sport as kids and grow up with the GNCC family. Sometimes we forget about the ones just starting out as we converge on our own racing or a select few that capture the world's attention each season but the new riders is what keeps us healthy. We all say it, we are family, and the majority mean it and live it because doing this on your own is almost impossible. And with the additional micro races added to the 2019 schedule, there is tons of room to bring in even more youth racers as they begin what could be a lifelong obsession. I will make it a point to try and get even more coverage of the micros so we can all share in the pure excitement that only these little racers bring to an event.
That is about all from me this week, and yes, I am bummed about the cancellation as many of you are, but when you start seeing folks post that conditions are equal to X-Factor then you know the staff made the right call. With a hurricane bearing down on a big portion of our racers home turf it is probably for the best but I have a feeling we see waves of racers fanning out to other races that have avoided the deluge of rain and hit the weekend wide open! I myself just checked travel time to another event just to see if it would be feasible so I feel it too! As always, be safe in your travels and in all that you do and may God bless you all!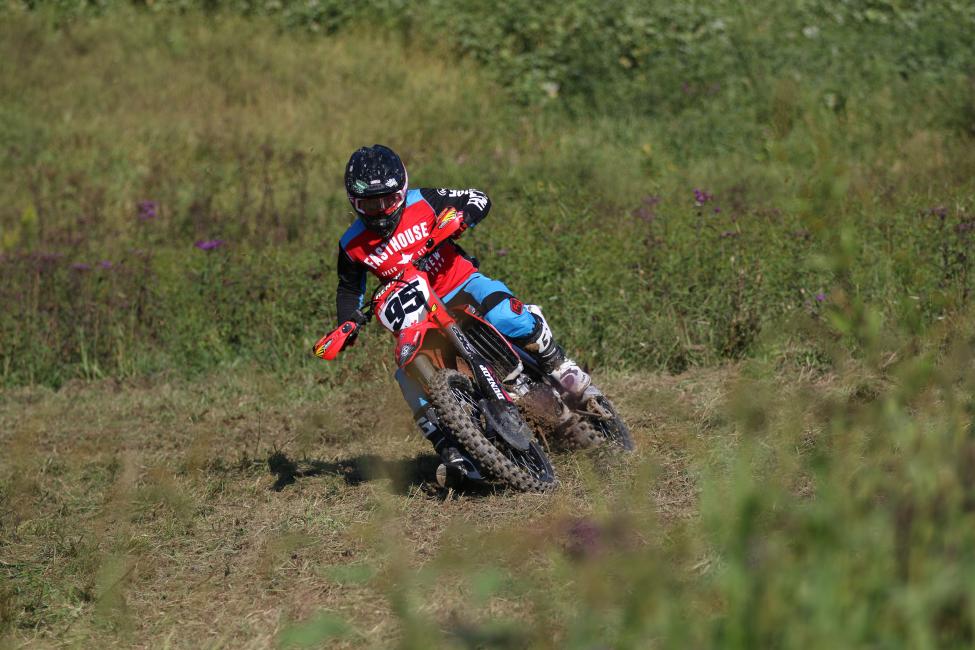 DC Vet Homecoming at High Point Raceway - Sept 22-23 (Jared Bolton)
the weekend before the Mason-Dixon GNCC will see the 28th Annual DC Vet Homecoming take place at the famous High Point Raceway. This is a laid back event that is essentially just all about enjoying a great weekend of fun on and off the race track.
Saturday, September 22nd will be dedicated to a PAMX amateur motocross race on the motocross track, and a GP-style, Moto-X Country racing where riders will compete in two 30-minute motos on a roughly three-mile race course consisting of woods sections and some big European-style grass track sections. The best part is, if you're looking for more seat time, you're able to race more than one class as long as they're in different motos!
There will also be some fun activities Saturday evening including a pit bike race, vintage movies, karaoke and more. Throughout the day Sunday there will be a swap meet, vintage bike show, vintage contests and more fun to make it a weekend worth attending. We've been working on getting some of the details all sorted out and we're updating the event page as things become set.
You can get all the info on the race including classes, times, fees and everything else by visiting the DC Vet Homecoming page on the official High Point Raceway website. Or you can just simply click HERE! As we've said already, this is a unique chance to get a little sneak peek at portions of the Mason-Dixon GNCC course as some of what's used for the Moto-X Country event will be used as a part of the racecourse. So come on out and enjoy the weekend with us!