Rachel Gutish
Time
Tuesday, September 11, 2018 | 5:15 PM
Stemming from the grassroots of family racing, Wiseco has over 75 years experience manufacturing pistons, whether it be for fun, weekend riding, or professional racing. Wiseco is one of the few manufacturers forging pistons in the U.S., providing quality and performance you can trust. 
Click here
 to see the latest Tech Tips from Wiseco.
In just a few short days the GNCC series will head to Harpursville, New York for the Black Sky GNCC, a brand-new venue for the series! The landowner, Robin (Rob) Johnson took the time to give us some details about the property and its history in his family, as well as why he became interested in hosting a GNCC in the first place. He is a longtime racer himself and is very excited about this upcoming weekend.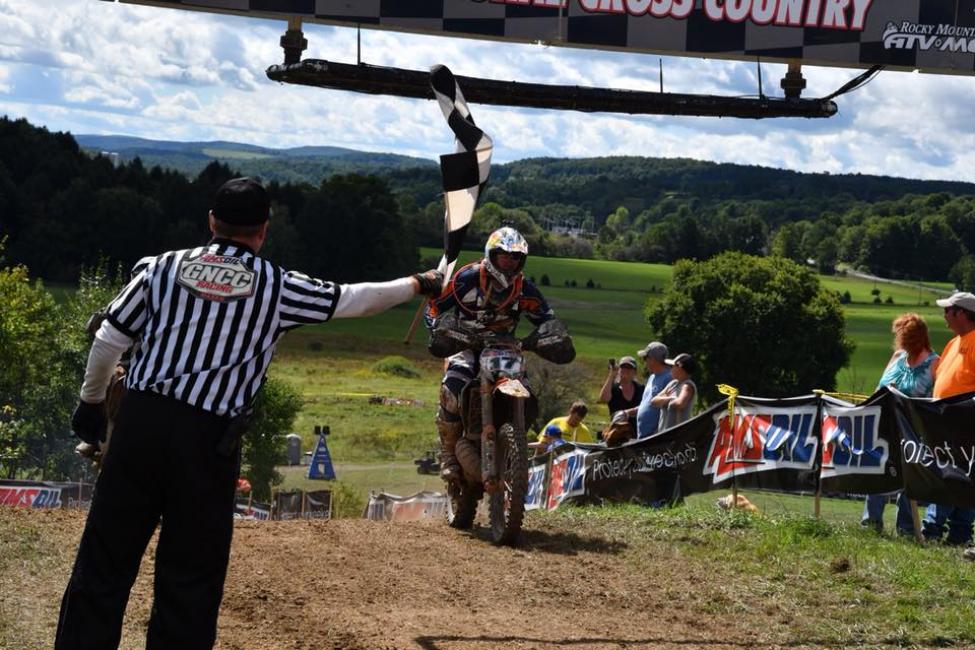 GNCCRacing.com: Hey Rob, how's it going? What have you been up to today?
Rob Johnson: Well, (laughs) I've been loading trailers, looking all over the place for our camera gear – someone lost a focus knob on a gimbal, so after this I'll be off to the shop to make a new one. I was also putting a finish on the overall trophies I carved for the race. Then I had to write some construction bids for work and find the time to take care of some race details. Jessica Coombs has been awesome to deal with in getting this race in order.
Sounds like a busy day! So, what is it that you do for a living?
Yeah, just insanity. As far as what I do, it's complicated – we do a lot of different things here. I have had a log/timber frame home building business for 25 years that I do with my sons and my dad. My wife has a restaurant (The Breakfast Club etc.) in Lake Placid, New York and we have another restaurant with the same name in Key West, Florida. We also have a filming business that we are spending more time with these days that is involved with car and boat commercials, fishing shows and "I love NY", "visit Florida" type campaigns. It sort of seems like a dream to spend the day filming. I also do the ice carvings for the "Saranac lake winter carnival, the oldest winter carnival in the county...125 years." We build a huge ice palace with about 4000 blocks of 600lb ice every year and I carve huge sculptures. This year the theme is Dinosaurs so I am out to do a 25ft Tyrannosaurus rex as well as a dozen more sculptures. You can check out our Black Sky Entertainment YouTube channel if you are interested.
When did you first get involved with motorcycles?
I started riding back in the three-wheeler days. I lived in West Virginia for a bit, and actually raced my three-wheeler in the Blackwater 100, about a million years ago.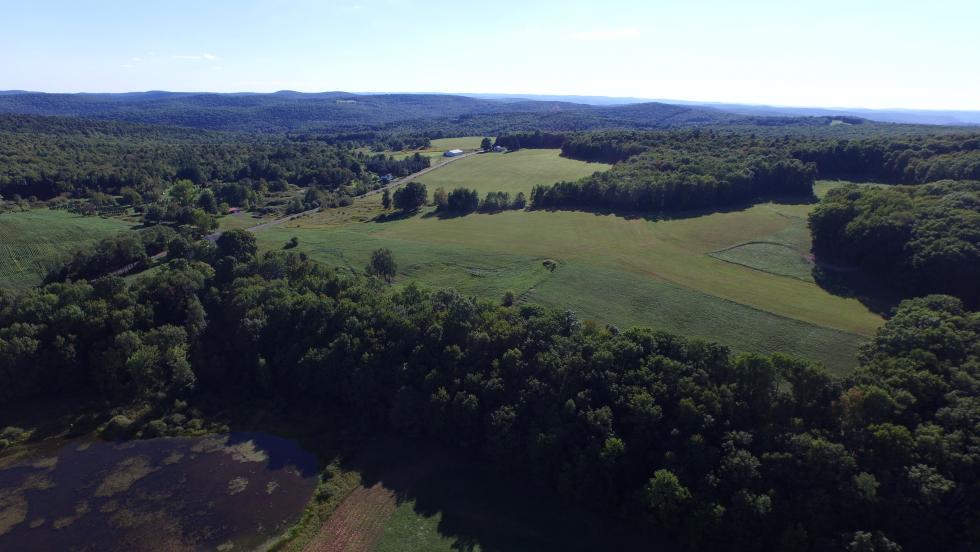 On a three-wheeler!? I didn't realize they even raced three-wheelers at Blackwater!
They sure did! Even better, it was only the second race I'd ever gone to, so it was ... interesting, for sure. But back to my history with motorcycles, after the three-wheelers came and went, I got into the four-wheeler world for a while. Then a buddy of mine went and bought a CR 500 and after eating his roost for a week I decided that I should go buy one too. I was around 18 at the time, and that was the start of my adventure into the dirt bike world. I wore out about three CR 500s, and eventually got into racing, mostly Arenacross and Motocross. I loved the Mike Kidd Arenacross series, which I guess kind of puts a date on me. (laughs) I did a couple hare scrambles, but I wasn't very involved with it until my boys started racing. We always had to drive 5 hours to a race so to spend the whole day racing made more sense. I've spent 32 years racing and I'm on my 97th bike now, and don't plan on stopping any time soon. Looking forward to racing the "golden master" class someday.
That's a lot of bikes! So, about this property of yours that we're going to be racing on – is it a place you've ridden on for years or one of your timber lands, or something else entirely? Give me some details.
I actually don't timber it, mostly just agricultural fields. The land has been in the family for three generations now. My grandfather was the original owner, and he did take timber off it, and also used it as a cattle ranch. It's just a beautiful property, I loved working there in the summers as a kid.
And what is the terrain like in that area?
There is quite a bit of elevation change with fields and flowing woods trails. Plus, the cool sections are close together, so that's good from a spectating point of view.
So, do you think the elevation and accessibility are the best features of your property from a racing perspective?
Yeah, I hope that will all make for a really good event.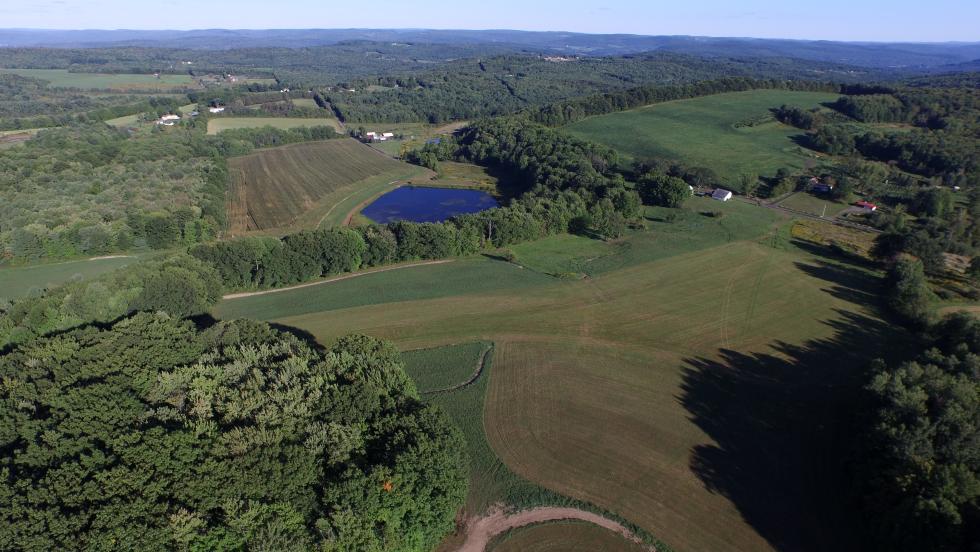 Now, you've held local races on this property in the past, right?
I've held two WYNOA races, they went well and we have always loved being a part of the WNYOA family. There's a bunch of stuff on that Black Sky Entertainment YouTube channel that I was telling you about - race footage and promo videos you could check out if you're interested
And what made you want to hold a GNCC here?
I want to show people this place and all that we've done here. Every GNCC race I've ever been to, I'm absolutely impressed with what the track crew does. It's a monster of a well-oiled machine, I'm in awe. Things are on-time and organized. It is a marvel, especially given how far the GNCC crew moves week-to-week. And for me to get to be a part of that, of the biggest and arguably the best race series in the country – well, who wouldn't want to be a part of that! It's an honor to be chosen. I don't want to just stop here either. I want to learn this year, figure out how to make the whole thing better in every way. Unadilla was a favorite of mine so we have really big shoes to fill. I want this place to be a rider favorite, and we're going to try like heck to make it one!
What will you and your sons going to be up to on race weekend?
We're going to be filming for our company and maybe some tandem with Racer TV. We have some really cool areal footage ideas – there's one drone we can actually fly under the tree canopy to film the racers. We'll probably try to do some rider interviews and things like that as well.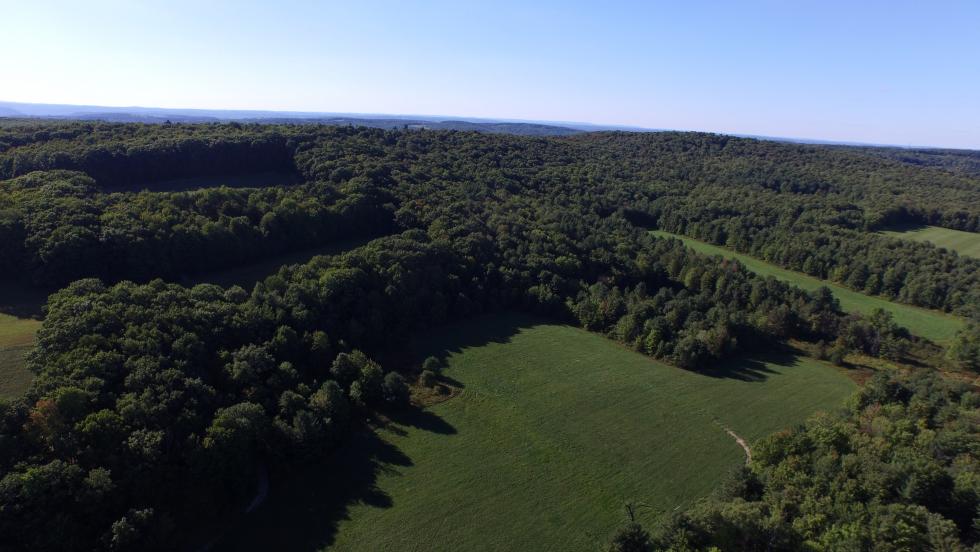 Now for a fun question before I go – do you have a pro rider you're really rooting for to win the inaugural Black Sky GNCC?
That's a tough one…. I'm a Chris Borich, Hunter Hart fan for sure. We've had them up here at the local races. I don't know the other guys, haven't had a chance to meet them. Then on the bike side, I'm a KTM guy, so Kailub Russell. Though I do like Thad quite a bit as well, but I have to go with Kailub. It would be so cool if he could wrap up the championship here!
Is there anything we haven't covered that you would like to talk about?
We will be working on a podcast "East Coast Woods Racer," which will be covering both bike and ATV racing. We will also have a pro photographer taking racer pics and they are free online after the race. Black sky entertainment on YouTube. Black_sky_ entertainment on Instagram.
Is there anyone you'd like to thank?
Absolutely my family! Especially my wife, Susan, she's been insanely supportive of me all these years. My sons Christjen and Alex and my dad, David for all of his hard work. My uncle Jack and all of our local friends who helped along the way as well. We look forward to making new friends and having a great weekend racing.