Rockstar Energy Husqvarna Factory Racing's Josh Strang Finishes Eighth at Snowshoe GNCC
Time
Tuesday, June 26, 2018 | 11:25 AM
Rockstar Energy Husqvarna Factory Racing's Josh Strang Finishes Eighth at Snowshoe GNCC
Thad Duvall Sustains Injury After Crash During Round 9
Round 9 of the GNCC circuit took place this past weekend at the prestigious Snowshoe Ski Resort. Nicknamed "America's Toughest Race", this round was technical and extremely rocky. Rain in the days leading up to the race made for conditions that were muddy and slick. There were two loops between eight and nine miles with average lap times of 21 minutes.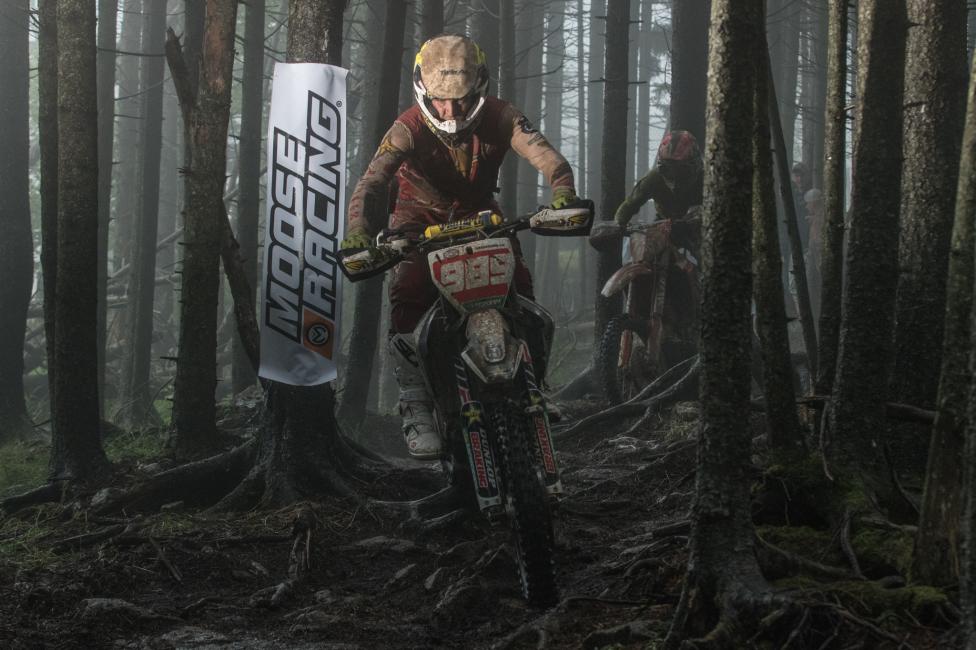 The unique live-engine start made for an intense takeoff as Rockstar Energy Husqvarna Factory Racing's Thad Duvall jumped forward and entered the woods in fourth place, where he would finish lap one on the West loop. As he took off onto the East loop, he was on the heels of the leaders and made the pass into third. As each lap continued, Duvall made up time and had moved into the first-place position. He would battle the next couple laps to maintain the lead position. On the final lap, Duvall made a mistake and crashed at a high-speed, injuring his wrist and taking him out of the race.
Thad Duvall: "Yesterday was going great. My FX 350 was working awesome and I was battling for the win until I had a mishap in a fast straightaway. I clipped a rock which resulted in a fast crash. I think I re-injured my wrist, but will know more this week. I hope to be back after the summer break with full strength."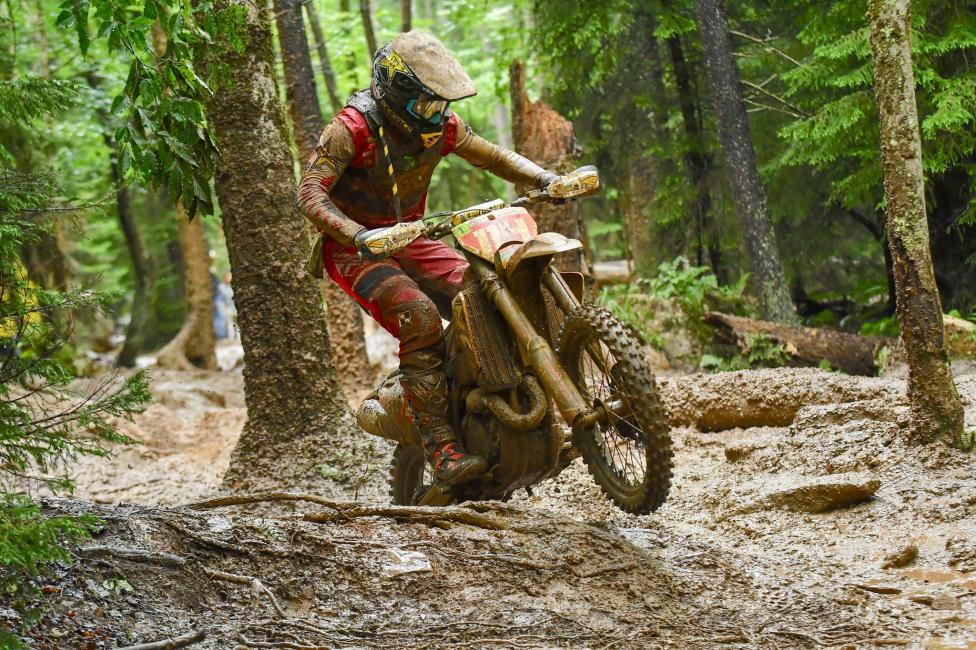 Josh Strang was not so lucky in his start and was towards the back of the pack. He entered the woods and worked to maintain his position, finishing lap one in 11th. From there, he would ride consistent lap times and finished the day out with an eighth place in the XC1 Pro Class.
Josh Strang: "I did not get much rest leading up to this round. My wife had our son Saturday morning and I drove to Snowshoe Sunday morning before the race. This is a round that I am not too fond of, but I raced through the technical terrain and enjoyed myself. Not the result that I was looking for, but I will regroup and come back and be ready to battle."
Husqvarna Motorcycles supported, Rockstar Energy athlete, Tayla Jones raced away with another win in the Women's WXC Pro Class.
Snowshoe GNCC Round 9 Pro Results:
Kailub Russell (KTM)
Grant Baylor (KTM)
Trevor Bollinger (HON)
8. Josh Strang (HQV)
10. Thad Duvall (HQV)
2018 XC1 Pro Overall Points
Kailub Russell (KTM)… 256 pts
Thaddeus Duvall (HQV)… 202 pts
Trevor Bollinger (HON)… 164 pts
Steward Baylor Jr. (KTM)… 149 pts
Josh Strang (HQV)… 136 pts