Rockstar Energy Husqvarna Factory Racing's Thad Duvall Finishes Third at Palatka, Florida GNCC
Time
Tuesday, March 13, 2018 | 9:20 AM
In conjunction with Daytona Bike Week, the Wild Boar Round 2 GNCC took place in Palatka, Florida. The course of rough, ever-changing terrain native to the area was 13 miles long with lap times averaging 28 minutes for the leaders. Temperatures were the warmest of the season so far, reaching into the 80's.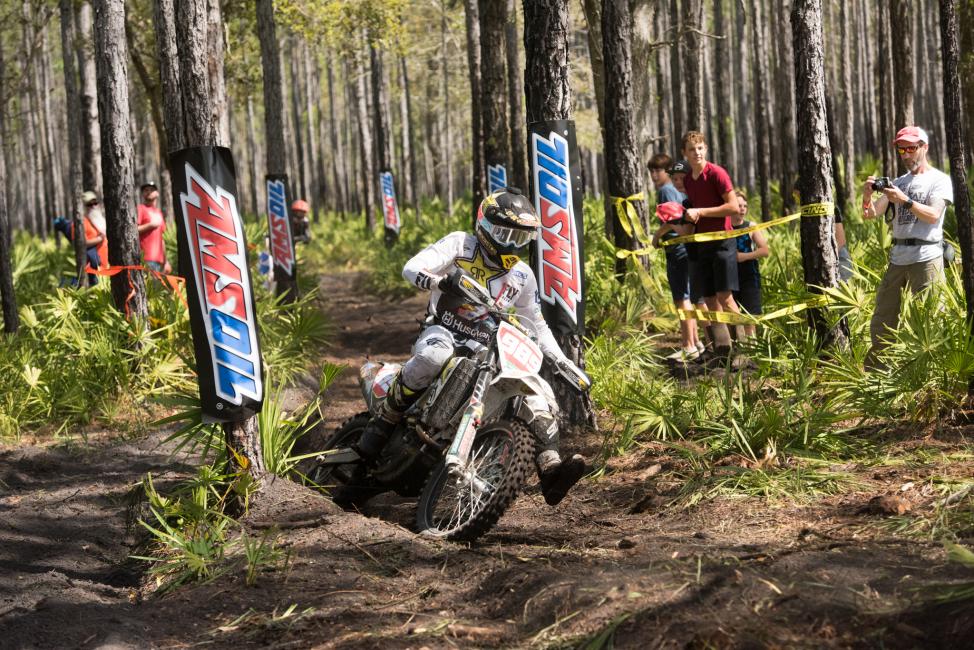 Rockstar Energy Husqvarna Factory Racing's Thad Duvall got a slow start off the line, rounding out the top ten. He pushed his FX 350 into a quick pace as he made his way into the top three, closing the gap to the lead to under one minute. As the hallway point to the race approached, Duvall had caught the leader, but mistakes prevented him from making a pass. He battled the last couple laps to maintain third place up to the checkered flag.
"It's always a good day when you end up on the podium. I was looking for better than a third place and hope that heading to Georgia next weekend gives me that win. My FX 350 ran great through the big sand whoops. The heat took its toll on me, but I gave it my all." said Thad Duvall.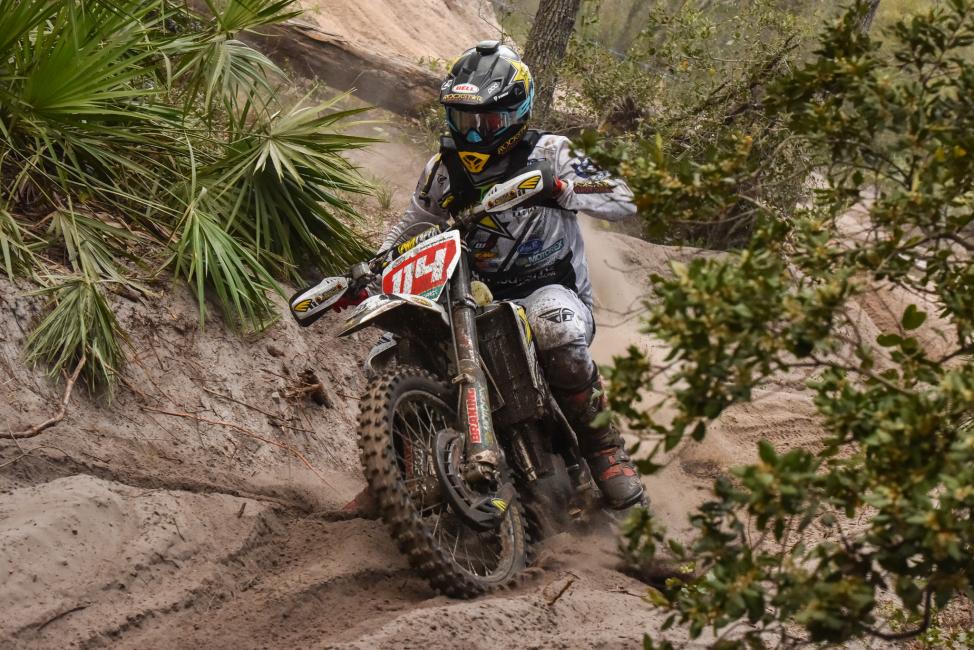 Josh Strang jumped off the line with a second place position into the first turn. He rode hard and maintained the position through the halfway point of the race where he slowly became fatigued. Being sick throughout the week caught up to Strang as he ran out of steam, finishing the day out in sixth for the XC1 Pro class.
Husqvarna Motorcycles supported, Rockstar Energy athlete, Tayla Jones had a tough start but was able to work her way through the field to finish first in the WXC Pro class.
Wild Boar GNCC Round 2 Pro Results:
Kailub Russell (KTM)
Steward Baylor Jr (KTM)
Thaddeus Duvall (HQV)
...
6. Josh Strang (HQV)