Jared Bolton
Time
Thursday, January 11, 2018 | 5:35 PM
AMSOIL is proud to present the new AMSOIL Garage for the 2018 GNCC Racing season. Located in the Finish Line Village apart of the KR4 Arrive-N-Ride team pit area, the AMSOIL Garage will be the one-stop-shop for all of your oil needs, as well as advice and assistance on minor repairs or installation. Staffed by professional mechanics and an AMSOIL dealer, stop by and visit the AMSOIL Garage at each of the 13 rounds of the GNCC season. 
Welcome to Quick Fill.
The pre-season rolls on as we begin to see more and more folks beginning to take some trips south to get in some off-season practice, a little racing and just some fun times in general. Speaking of pre-season races, last week I mentioned a couple put on by the SERMA club in South Carolina but there's actually another event coming up before then in Denver, North Carolina which has a long history in the sport of off-road racing, dating back to the 1970s when the town played hosted to North Carolina's version of the Blackwater 100, known as the Denver 100.
A fun tale from that race goes that former president of KTM North America, Rod Bush, once crashed in the first turn, broke his wrist and rallied to win the race. His trophy from the Denver 100 was one of the only trophies Rod kept in his office at KTM. Our buddy Andy Barkley, who helps us out at Steele Creek will be hosting a pair of 4-Hour Team Races at the Denver course January 20th and 21st. Saturday will see a 4-Hour ATV Team Race and Sunday will be a 4-Hour Bike Team Race. There will also be Youth racing both days with a regular hare scramble format. You can check out the race info HERE.
As we move further into 2018, we're looking to make a few tweaks to Quick Fill each week. Rodney will actually be stepping down from contributing, but don't worry; he'll still be at the races to give you the call on the microphone! So if you or someone you know would like to contribute some written contact to Quick Fill, just drop me a line at [email protected] and tell me a little about yourself, your writing experience and what would make you a qualified contributor.
Let's jump into the rest of the Quick Fill goodies. Have a great weekend!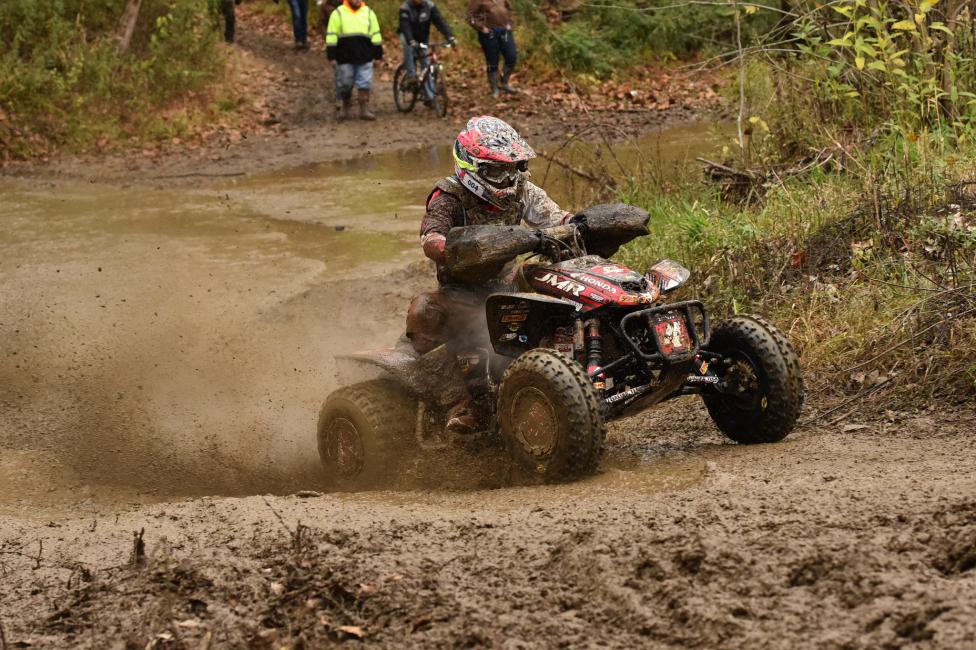 Looking Back on 2017: The Final Chapter (Jared Bolton)
Our winter feature of looking back through the past season has reached its final chapter. We now roll onto the final round at Ironman for one of the largest and most fun events of the entire season. Although most of the major championships had been decided at this point, there was a pair of titles still waiting to name a victor on Saturday. The XC2 Pro Am and UTV XC1 classes were both looking to be sewn up in the final round, and it helped to make a special weekend even more special.
When the ATV race kicked off, it seemed to be business as usual for Walker Fowler. He had already wrapped up the 2017 ATV National Championship and had already surpassed the single-season wins record in GNCC Racing, but an Ironman win would propel his amazing season even further. He would lead the opening laps but an issue on lap three would drop him all the way back to third place.
It would then look like Jarrod McClure, who had won the previous two Ironman events, would be heading towards Ironman win number three. However, in true Walker Fowler style, Walker would put his head down and manage to pull out his 12th win of the season, further adding to his single season win record and leaving him just one race shy of being the only XC1 rider to ever claim a perfect season.
Jarrod McClure would hold on to claim second place just under one and a half seconds behind Fowler. Adam McGill ended the day third overall, which was actually his first podium since the final round before summer break. Chris Borich ended up fourth overall, which is basically where he hung around through the entire race and Brycen Neal rounded out he top five.
In the XC2 class, it was a championship battle on the line between two New Yorkers; Devon Feehan and Hunter Hart. Hunter would take the early lead but it would be Indiana's own Austin Abney making his way into the lead at the halfway point, and he would hold onto that lead to claim the XC2 class win. Hart would end the day second and a third place for Feehan would be good enough to make him the 2017 XC2 Pro Am National Champion!
As for the UTV National Championship, it was brother versus brother with Cody Miller and Hunter Miller both gunning for the title. Cody jumped out front early and controlled the race wire to wire for the win. Hunter actually hung around third place for the majority of the race but an issue on the final lap dropped him to 11th. Cody would take the win ahead of former UTV champ, Kyle Chaney and Jamie McCoy rounded out the podium in third. The win would be good enough for Cody to claim his second straight UTV National Championship.
With all the major titles wrapped up on Sunday, one would think this round would be a low-pressure race for fun in the minds of many. But we all know that racers are racers and just because there's no championship on the line doesn't mean that a win in the final round would be any less sweet. Ricky Russell would lead the pack around at the completion of the first lap but on lap two, Kailub Russell would work his way into the lead hungry to end the season on a high note.
He'd control that lead the rest of the race and come away with the win ahead of Thad Duvall and Ricky Russell rounding out the podium in second and third, respectively. Grant Baylor would put together a solid ride to finish fourth with Josh Strang rounding out the top five overall.
The XC2 class would produce a bit of a surprise. Coastal Racing had imported World Enduro rider, Pascal Rauchenecker to give GNCC Racing a try for the first time. Pascal actually led early but lost his seat and dropped back to fifth place on the first lap while he stopped to replace it. At the end of lap one, Austin Lee would lead the class early in front of his home state crowd ahead of Josh Toth and Evan Smith. With a fresh seat, Pascal put his head down and worked his way into the lead on lap three. He would hold that lead all the way to the end and claim the XC2 class win ahead of Josh Toth and Craig Delong.
As for the XC3 class, Jack Edmondson controlled the lead wire to wire to claim the win ahead of Chris Venditti and Hunter Neuwirth. It would be a bittersweet win for Edmondson as he'll be back in Europe this year racing the EnduroGP Championship for Sherco. As for the other guys, it would be Venditti's first-ever XC3 podium and Neuwirth's sixth XC3 podium of the season.
That would put a cap on the 2017 season, and what a season it was. While most championships were wrapped up well in advance of the final round, it was still a season full of tight racing, some ups and downs but by and far a lot of great memories. Here's to hoping the 2018 season is equally exciting and fun.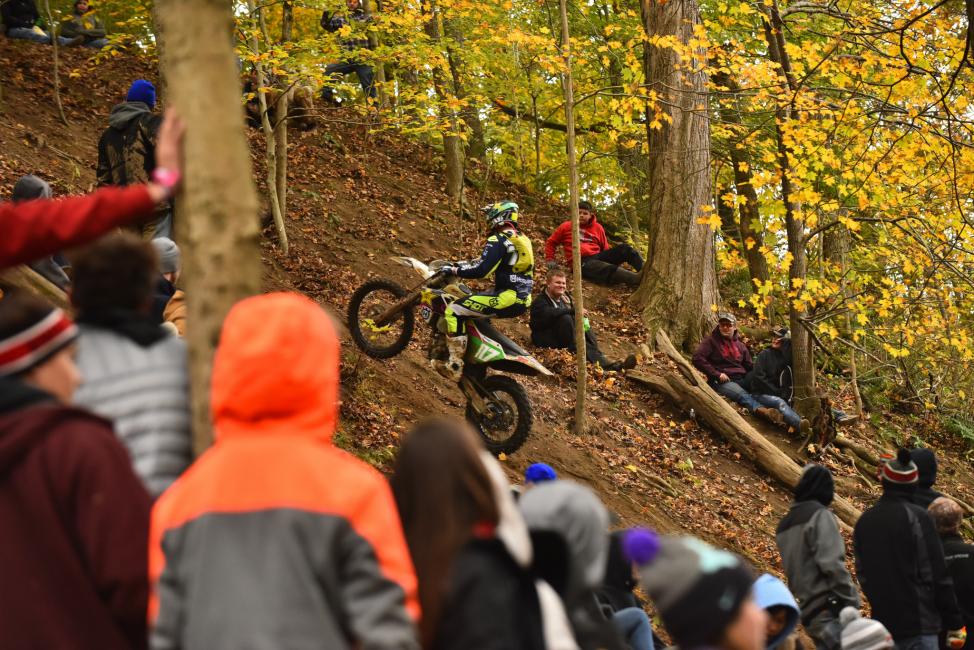 Weekly Updates (Chelsea Taylor)
After a week of single digit temps, it's finally back to being a bearable temperature! Last week while we were freezing here in West Virginia, I was vicariously living through the social media posts of our GNCC racers riding in Florida. I love watching the videos and seeing pictures of everyone training for the upcoming season, it's just a nice reminder of how much effort our athletes put in to being on top.
I'm a little late on this announcement, but I did want to include it for those of you that don't follow him on social media. It's official! Pascal Rauchenecker will be competing in the full series this year in the XC2 250 Pro class. If that name sounds familiar and you can't exactly pinpoint why, it's because Pascal won the XC2 class at Ironman! He's known for his success in the World Enduro Championship series, but will be switching things up this year and we are excited to see how he does on American soil. Hopefully we will have the full Coastal Racing team announcement press release soon!
Are you at a mom, sister, brother, relative of a racer who goes to the GNCC's all weekend and only watch for the hour or two that your family member races? You should consider working at the MotoTees trailer to make some extra cash! If you're a hardworking, motivated individual, you'll make a great fit with the rest of the crew. MotoTees is seeking people to either work Friday, Saturday, Sunday or all three days. If you're interested in joining the crew or finding our more details, please email [email protected].
The deadline to submit your comments on the tentative amateur supplemental rules and classes has now passed, and the final rules and classes will be announced tomorrow. We appreciate everyone submitting your comments and are reviewing the emails today. Keep an eye out on your email and the website for the announcement.
Speaking of rules, we put out a competition bulletin last week with an eligibility list for UXC1 and UXC2 classes. If you were confused by the rules this should help clear everything up. You can view that HERE. If you have any questions about where you stand on the list you can email [email protected].
Jeremy is working on the National Numbers chart, and will have the first batch of confirmed numbers updated on THIS LINK by tomorrow. That webpage will continually be updated every week so if you don't see your name tomorrow just keep checking back.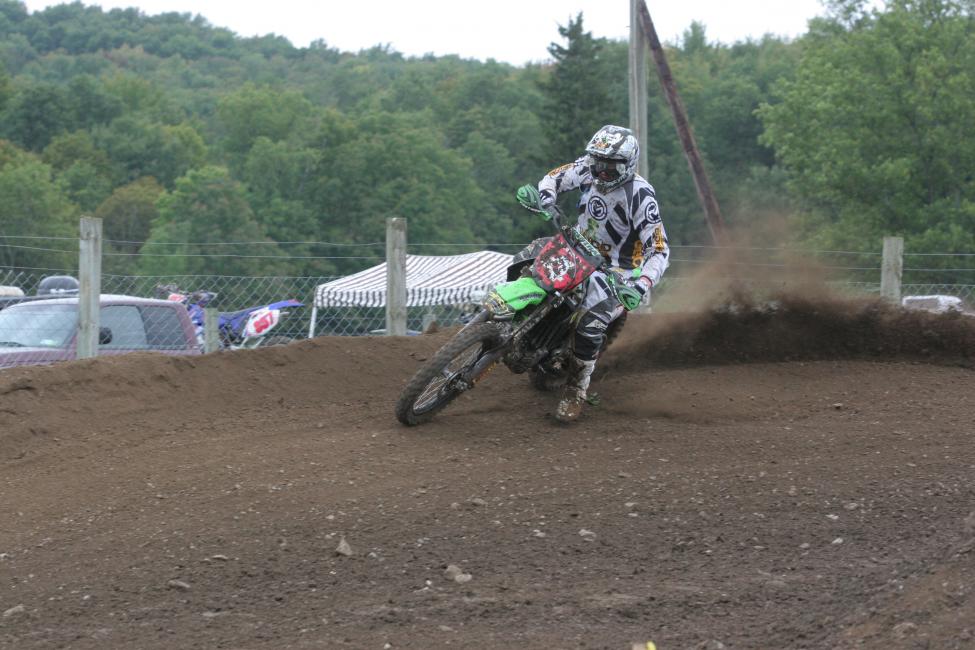 #ThrowbackThursday (Jared Bolton)
One of my favorite parts of Quick Fill is taking a look back at some older photos to come up with a good section for Throwback Thursday. We've been going through some hard drives here at the office and have actually found a collection of photos from 2010 that we didn't currently have in our archive. So, in addition to the usual 80s and 90s black and white photos I share each week and some of the 2007/2008 photos I thrown in on and off, we'll now be able to check out some 2010 photos as well.
When you really think about it, 2010 doesn't seem that long ago but this will now be eight years or nine seasons of GNCC Racing since 2010 started. These are particularly fun for me to look at, as 2010 was the first year I finally made it to every round of GNCC Racing and was actually the year I started working at the races. It's interesting to look back and see what has and has not changed since then. Let's take a look.
As the 2010 season kicked off, Chris Borich was entering as the number one guy on the ATV side and while he had a lot of wins to his credit, the 2009 season would be his first title. Paul Whibley entered the 2010 season as the defending bike champion, but would be doing so on a new brand as he won the 2009 championship about a Kawasaki, but would join the AmPro Yamaha team in 2010. Interestingly enough, Whibley had raced a Honda in 2006 and 2007, spent a season on the Factory Suzuki team in 2008, moved to the JG Offroad Kawasaki team for 2009 and then onto AmPro Yamaha in 2010. So in the course of four seasons, Whibs had to adjust to four different brands of bikes!
Borich would have a dominating season and claim his second consecutive title with the likes of Taylor Kiser, Adam McGill, Chris Bithell and Donnie Ockerman rounding out the rest of the top five overall for the season, each of which landed multiple podiums throughout the season. Additionally, Bill Ballance contested a few rounds in 2010 and still managed to snag a couple of podiums for himself.
On the bike side, 2010 would be a season dreams are made of for Josh Strang. He would claim five wins that season, and three additional podium finishes in his bid to claim the 2010 GNCC National Championship. Charlie Mullins and Paul Whibley would also claim multiple wins of their own that season, but there were several other impressive rides. Cory Buttrick would win a very muddy and tough John Penton GNCC while his KTM teammate, Nate Kanney, would do exactly the same at Snowshoe. Even more impressive would be Jimmy Jarrett. The longtime competitor had landed on many podiums over the years but only had one GNCC overall win to his credit at The John Penton back in 2000 when it was still known as Burr Oaks. Ten years later, Jimmy would claim his second GNCC overall win at Unadilla giving him the record for longest gap between GNCC overall wins. Kailub Russell would claim his second XC2 class championship in 2010 with Jason Thomas and Jesse Robinson finishing that season second and third in the XC2 class.
All in all, the 2010 season was one of the most interesting seasons in the history of GNCC Racing. As we build up to the 2018 season, things seem pretty similar. Walker Fowler enters the season as the defending champ, but the six-time champ Chris Borich is still a threat, much like Ballance was when Borich entered the 2010 season. Kailub Russell enters 2018 as bike champion, but there are a number of other riders capable of claiming overall wins just like the six different riders who claimed overall wins in 2010. Additionally, Josh Toth comes into 2018 as the defending XC2 champion, with white and green number plate that is amazingly similar to Kailub Russell in 2010.
With this kind of build up, its even more prevalent that in the world of GNCC Racing, many things change but many things remain the same.