Rachel Gutish
Time
Tuesday, November 14, 2017 | 1:35 PM
Stemming from the grassroots of family racing, Wiseco has over 75 years experience manufacturing pistons, whether it be for fun, weekend riding, or professional racing. Wiseco is one of the few manufacturers forging pistons in the U.S., providing quality and performance you can trust. 
Click here
 to see the latest Tech Tips from Wiseco.
Josh Toth, your 2017 XC2 bike champion, is a twenty year old from Winstead, Connecticut. Though he has been riding most of his life, he didn't start seriously pursuing national-level events outside of New England until last season. For those who don't closely follow the ISDE (meaning that they watch the club results too, not just trophy), he seemed to come out of nowhere, finishing fourth last year and then bringing home the XC2 title this season.
GNCCRacing.com: I know the series has been over for a couple weeks now, but I bet you're still pretty excited about your XC2 championship!
I'm still wicked excited for sure! It has been an unbelievable year for me. It's been a couple weeks since the last GNCC and even longer since I wrapped it up but I don't think it has set in that I am the XC2 Champion! (laughs)
I'm sure that's a pretty unbelievable feeling! How long have you been racing?
I have been racing since I was about four years old. I got started because my dad rode and raced a little bit around the time I was born. He got my older brother into riding and racing, so when I was old enough to ride a bicycle, I was on a dirt bike too.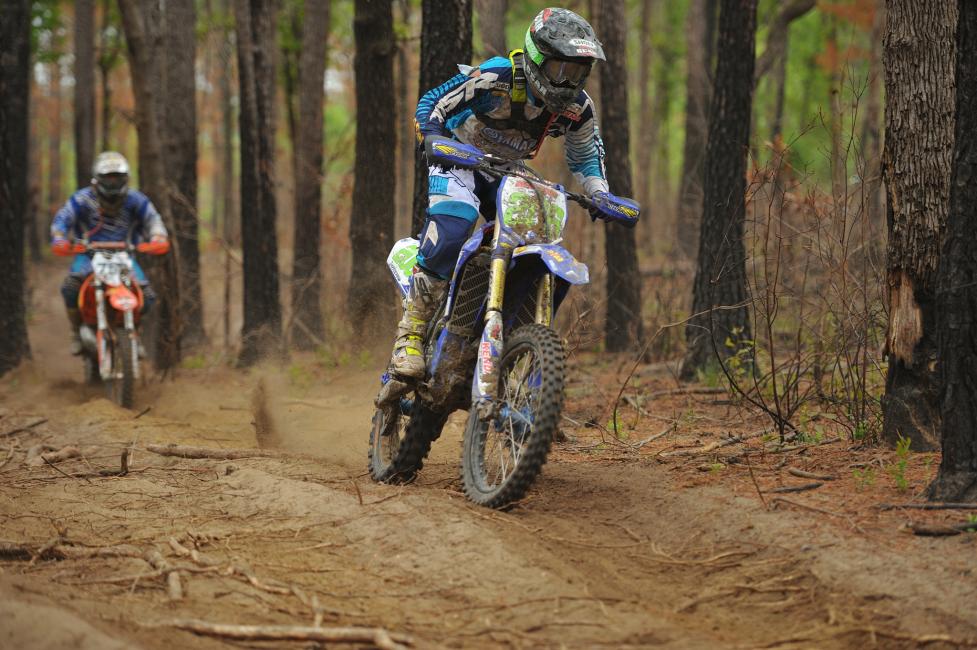 I know you've competed at the ISDE for the last several years, first on club teams and now this year on the Junior Trophy Team. Was your success as a club rider what eventually led you to trying to compete at the national level at the GNCCs?
Yeah I was fortunate enough to go to the ISDE in 2015 and that was a huge turning point for me, just getting out of racing locally. I also met all the pros I looked up to growing up and realized they were just normal guys that loved to race dirt bikes too. That really made me want to expand and go race anything outside of New England and see what I could do. So going into 2016, Trail Jesters put together a GNCC effort with Ben Kelley and I. It was a huge learning experience for both of us.
Speaking of the ISDEs, how was your experience this year, and do you plan on returning for the 2018 event in Chile?
My experience this year was okay. Not great, but not terrible. I had some good days and some bad ones too. I kind of struggled all week getting comfortable in the grass track tests. But I stayed safe and had a good time, I cannot complain about that! I would love to be on the Junior Trophy team next year again too. Hopefully all is well when it's time for the US Team to pick it's riders and I get to go again. I really enjoy the whole experience of the ISDE.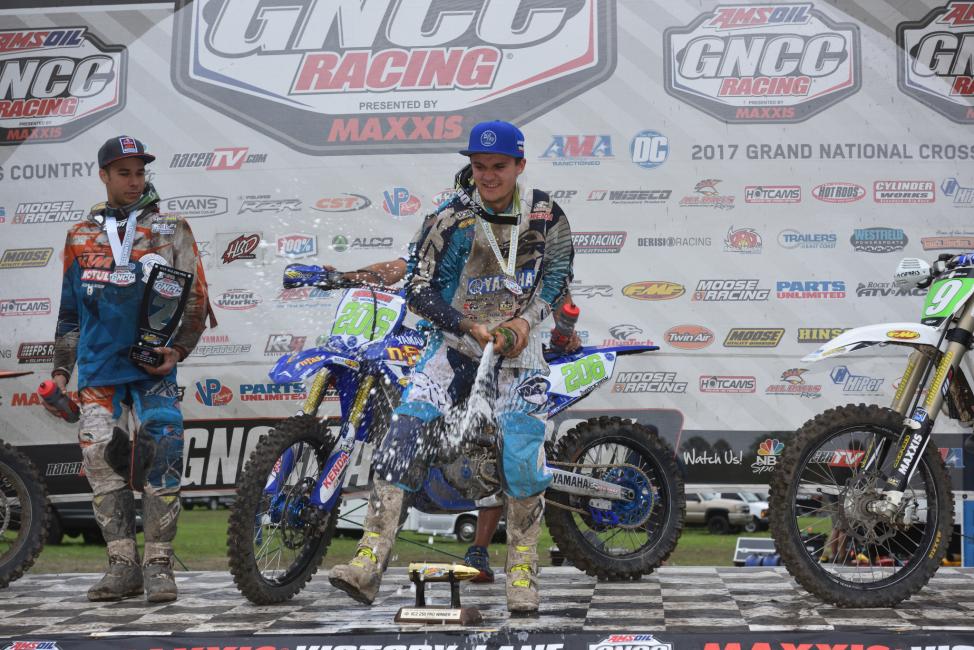 One really noticeable thing, looking back on your results from the past two years, is that you showed a massive improvement in results from last year to this year. Can you point to any specific thing that helped you get that much better so quickly?
Yeah, it has been a huge jump this year from where I was to where I'm at now. Obviously getting a ride with Yamaha was a big part of that. I went from paying my way and working during the week to racing dirt bikes for a living. It was a huge change, but I then could focus on racing and not worry or stress about anything else. I also was able to work with Steve Hatch this year, and he helped me so much at becoming a better racer. I was always a good rider but not a great racer. Steve really helped with my mentality and provided structure during the week, as well as on the bike coaching. And of course Paul Whibley came over at the beginning of the season to give the team a boot camp, which was very helpful and got me in better shape than my competition to start the season. So I can't put a finger on exactly what it was, but a combination of things made me into a much better racer very quickly.
It sounds like there were definitely a lot of factors in play there. Though it looks like you took an early lead in the points and pretty much cruised to victory, were there any particularly challenging moments for you?
Every round this season had its challenges. Most of my wins were coming from behind and getting into the lead at the halfway point or later, so every race was hard fought for sure. The most challenging was probably Snowshoe, because I wasn't racing against the other XC2 riders but I started with the top XC1 guys on row one and battled with them right to the finish.
Which race this season was the most memorable for you?
The most memorable race of the season definitely has to be Snowshoe. Like I said earlier, I started on row one with Ricky Russell, Thad Duvall, Stu Baylor and Kaliub Russell. I rode with those guys for the first lap or so then got stuck a few times, made some mistakes and lost sight of those guys. I finally settled into my own race, but I really didn't think I would see those guys again. Then as I got into my groove I picked off Kaliub, Thad and then Ricky. At that point I thought Stu was leading because I never saw him but I was actually winning the overall! (laughs) I had one of my most intense battles ever with Ricky and Thad on the final lap. I had the lead, but took a bad line with a couple miles to go and gave the overall to Ricky! It was still great going 1-2 with my teammate though!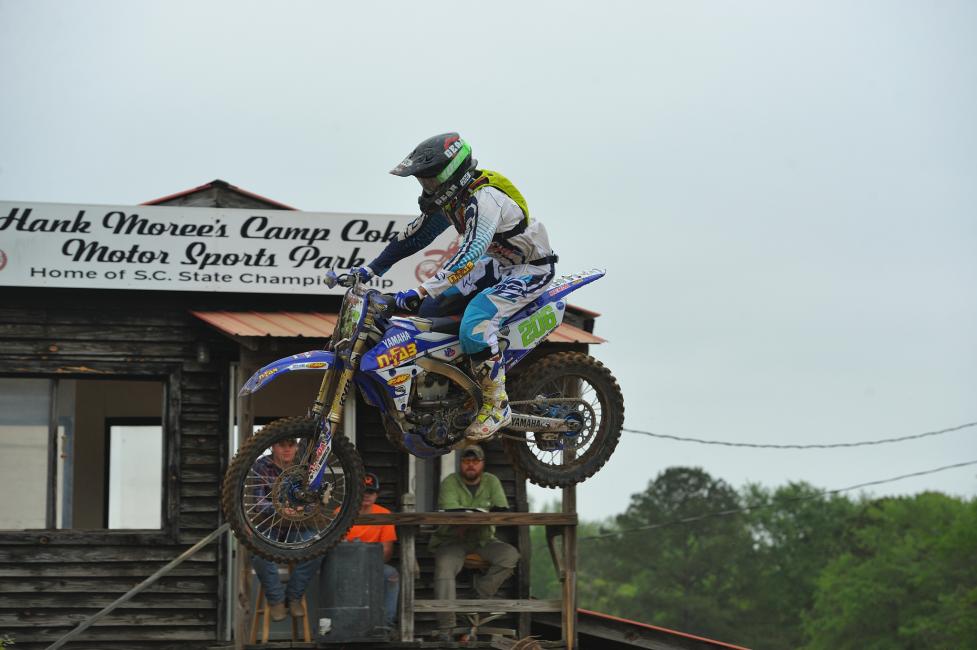 What are your plans for next season? Will you be defending your title or moving up to XC1?
I will be defending my title in XC2 again next year, then moving up to XC1 from there.
Alright, before we wrap this up, who would you like to thank?
I have to thank N Fab/Am Pro Yamaha Team, Trail Jesters, my mechanic Ryan, Steve Hatch Racing, Paul Whibley Racing, 100% goggles, as well as all the sponsors that helped out the team this year. I also want to thank my family, friends and the fans that have helped me get to where I am today, thank you all for the love and support! This is just the beginning!