Jared Bolton
Time
Thursday, August 10, 2017 | 3:35 PM
AMSOIL is proud to present the new AMSOIL Garage for the 2018 GNCC Racing season. Located in the Finish Line Village apart of the KR4 Arrive-N-Ride team pit area, the AMSOIL Garage will be the one-stop-shop for all of your oil needs, as well as advice and assistance on minor repairs or installation. Staffed by professional mechanics and an AMSOIL dealer, stop by and visit the AMSOIL Garage at each of the 13 rounds of the GNCC season. 
Welcome to Quick Fill.
It's been a crazy few weeks for everyone at Racer Productions/MX Sports as we've been knee deep in the action at Loretta Lynn's Ranch. Last week's AMA Amateur National Motocross Championship was one of the best in the 36 year history of the event and this weekend we roll into the final round of the ATV Motocross Series here at Loretta Lynn's. That makes a long stint on the road for many of us but with a ton of racing action and a venue as cool as Loretta Lynn's, it makes things more bearable.
With the focus on the motocross side of the things, it's been a little quiet on the GNCC front. A lot of guys have been doing some off-season riding and training to get ready for the final four rounds and that's on top of squeezing in some vacation time and of course, real life as well. Of course, as quickly as the summer break came, its going to go away as well. We'll be gearing up for Unadilla before we know it, so stay tuned!
We'll keep the intro short this week as there's a ton of stuff going on leading up to this weekend's ATV Motocross race, so enjoy this week's Quick Fill.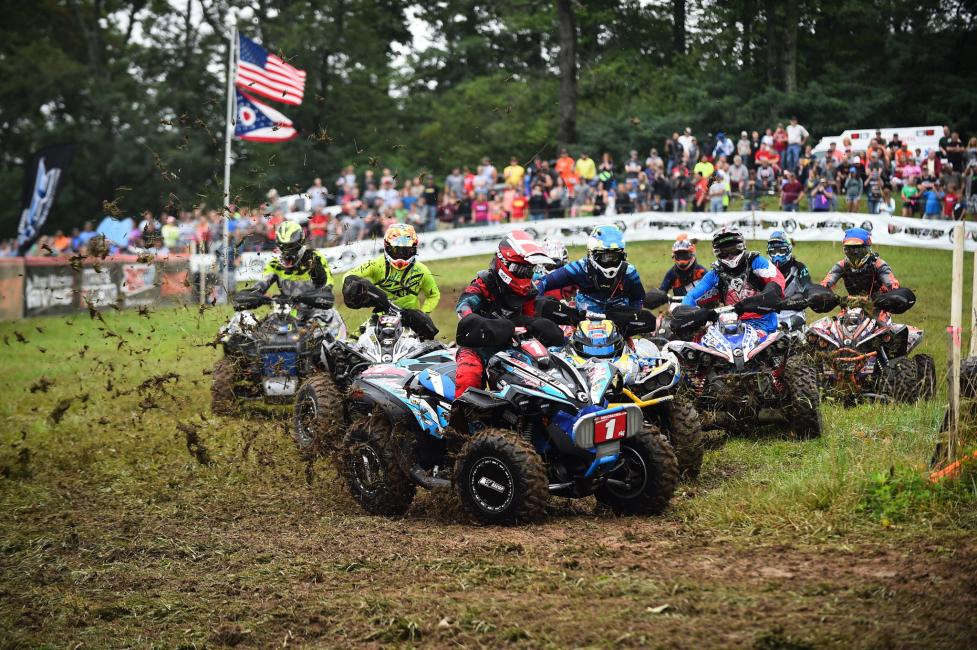 Weekly Updates (Chelsea Taylor)
Seems like just yesterday I was writing about our arrival on the Ranch, and now it's two weeks later and we're still here. We're constantly traveling to all the GNCC's, ATVMX and Pro Motocross races, but Loretta's is definitely the longest trip of the year we do. For me it ends up being right at three weeks, but for the track crew they'll be down here anywhere from a month to a month and a half. We'll be heading back up north on Monday and I'm looking forward to getting back on a normal schedule and wrapping up the year. The Ranch will always be my favorite destination with Racer, but nothing compares to being home.
Korie Steede represented the GNCC Racing Nation well with a third overall in the Girls class at Loretta's – perhaps her biggest success was winning the third moto. I couldn't help but run down there and congratulate her, and when I was on my way to the podium I ran into Matt "Megawatt" Watson who made a guest appearance on the Ranch. Of course he had to jump in and have a little mic time after congratulating Korie as well! Korie also let me know that we can be expecting her at a GNCC this fall.
Another GNCC racer who did well was Chris Venditti. Chris finished 26th in 250 B and 22nd in 450 B. I'm drafting a congratulatory release to each of our GNCC racers who participated in the event, and more details on Korie, Chris and the rest of the guys will be in there.
While we're still on our summer break from GNCC Racing, I've saw a quite a few back to school photos that makes me realize not everyone is on summer break! I'm not sure if I'm getting older and time is getting faster, or if school's just start getting back in session earlier, but it feels like this summer just flew by. Good luck to all our racers with this upcoming school year, and as well to any teachers we have! We're still looking for a school to take the On-Track Program to in New York, so if you have any connections please send me an email at [email protected].
I'm looking forward to heading to New York because I was able to secure a pretty sweet ride for the remainder of the GNCC season. Fantic bikes set up at Loretta's as a vendor and helped provide me with a pit vehicle (Sport-S Bike), and was kind enough to let me keep it through Ironman. As most of you know, pedal assist bicycles are becoming more and more popular at our races and I'm excited to be able to get around the pits quicker and more efficiently. They are made in Italy in the same facility that makes Fantic motorcycles, so I can assure you these people know what they are doing!
Perhaps the best part is that they are one of the cheaper brands of pedal assist bikes. They use the exact same motor as a Specialized bike and are half the cost! We are working with Fantic to come up with some possible coupon codes for you guys, and I'll let you know when we finalize that. And of course, it doesn't make since to buy something without trying it out so let me know if you're interested in riding my bikes once we kick back up with racing.
That's all for me this week, I'm going to get back to preparing for the season finale ATVMX race. The championship has come down to the finale round so we're all in for a treat! You can watch the pros at Loretta's this Saturday from 11am-6pm EST on Racer TV.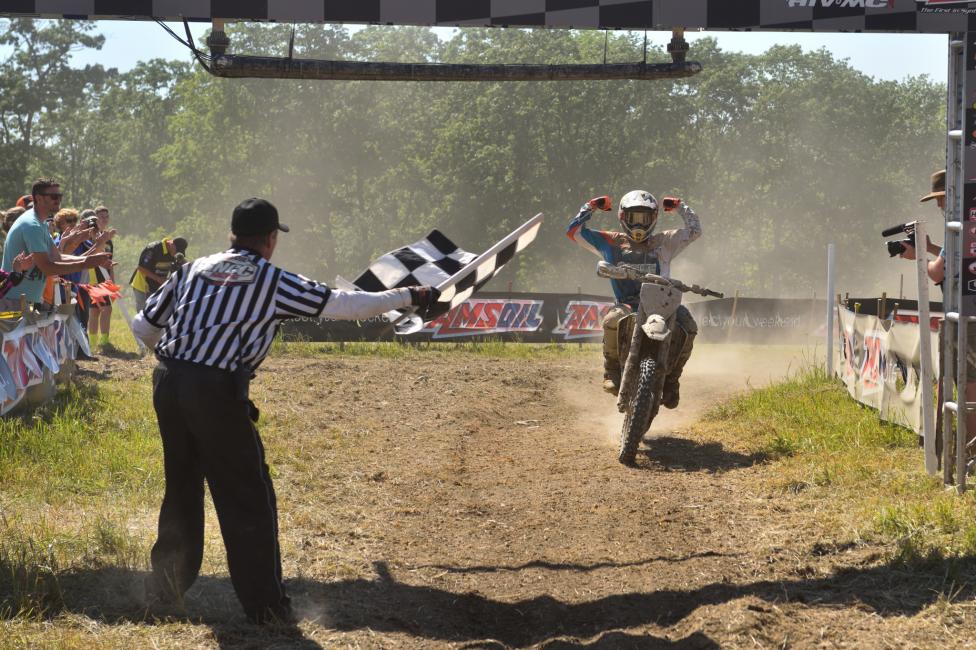 What to Expect at Unadilla (Jared Bolton)
We're now just a little over a month away from returning to GNCC Racing at Unadilla and many are wondering what to expect when we get back to the GNCC grind. Well, you can expect the unexpected. We all know that GNCC Racing can produce some of the most exciting racing known to man and many times the most unexpected things happen. With the way the 2017 has gone thus far, there's no doubt that Unadilla very well could end up producing something that nobody imagined would happen. At the same time, however, there are a number of predictable things that could happen as well.
Let's look at the predictable things. Number one, we know there will be a lot of people at Unadilla. It's swapped the title of "highest attended event" with Ironman on multiple occasions and it always seems like there's a huge number of both racers and spectators alike. That is to be expected and the large number of competitors can make things interesting, or even unexpected.
Then there's a familiar course for seasoned GNCC competitors. Those who are not new to the GNCC Racing world know exactly what to expect out on the Unadilla course. We reverse directions and occasionally hook some sections together a little bit different but the majority of the trails used on the racecourse are the same ones we use just about every year. This can either help, or sometimes hinder seasoned competitors. Those who are familiar with the course know what's coming up, but sometimes early on in the race there very well may be some sections set up a little different, so you still need to take your time to learn the course!
On the ATV side, many people are already going to expect Walker Fowler to claim the win. He's won eight of the first nine races but at the same time, this is when the unpredictability of GNCC Racing can come into play. There's the chance that something could go wrong, or it may simply be someone else's day. The big question then is, who could topple Walker as the race winner?
Fingers would point to Adam McGill who sits second place in the point standings but what about Chris Borich? Borich still remains winless since the 2014 Ironman GNCC and there's no doubt he wants to change that. Motivation like that can go a long way and you can never count out the six-time champion. There's also Brycen Neal who has yet to claim his first-ever GNCC overall win, but has been close on numerous occasions. Coming back from summer break and wanting to carry momentum into the final rounds can be a huge motivator and this is something that could very well be on Brycen's mind.
With these guys and many more hungry challengers, it may set this year's Unadilla up as one of the best returns from summer break that GNCC has ever seen. What could make it even better? Well the fact that there's a tight championship battle on the bike side could make things really interesting as well. Let's take a look at it.
When we roll into Unadilla, Kailub Russell will hold a three-point lead over Thad Duvall. It has been since round five at Camp Coker that we've seen Kailub Russell claim a win. KR is the first to admit that he hates losing more than he enjoys winning and having spent this summer training with some of the top Pro Motocross racers, and one of the highest regarded trainers in the world (Aldon Baker), KR could return to his winning ways at Unadilla.
Of course, there's a challenge standing in his way and that is Thad Duvall. Thad has come on extremely strong since the middle part of this season. He's claimed two GNCC wins and has moved into the National Enduro points lead. This makes Thad a motivated and hungry racer, which means he's also extremely dangerous to Kailub Russell's "Drive for Five" as Thad hunts for his first-ever GNCC National Championship.
These two aren't alone as Steward Baylor, Ricky Russell and Grant Baylor all three have wins of their own in 2017. There's also the likes of Josh Strang and Chris Bach, who both have GNCC Overall wins to their credit and will be looking to add to their list of wins. To top it off, guys like Jordan Ashburn, Trevor Bollinger and Ryan Sipes will also be in the hunt. This could make the bike race at Unadilla one of the most exciting rounds in recent history.
What's going to happen? It's hard to say and like I said earlier, you can expect the unexpected because there's always some local talent in the mix at Unadilla as well. We're around a month away. Are you ready?