TimeThursday, July 13, 2017 | 2:15 PM
Coming off a big win at the Snowshoe GNCC, Walker Fowler headed into his home state race looking to keep the momentum rolling. The 2017 Grand National Cross Country (GNCC) series continued this past weekend, July 8, in Millfield, Ohio with the John Penton GNCC.
Once the green flag waved on the ninth round of the season, Fowler got off to a good jump and went into the woods second. With one of his biggest competitors in front of him, Fowler attempted to settle into a good pace until he could challenge him for the lead. Unfortunately, Fowler's idea soon came to an end when an eight-foot vine encroached his quad, from one side to the other, ultimately making his machine stop.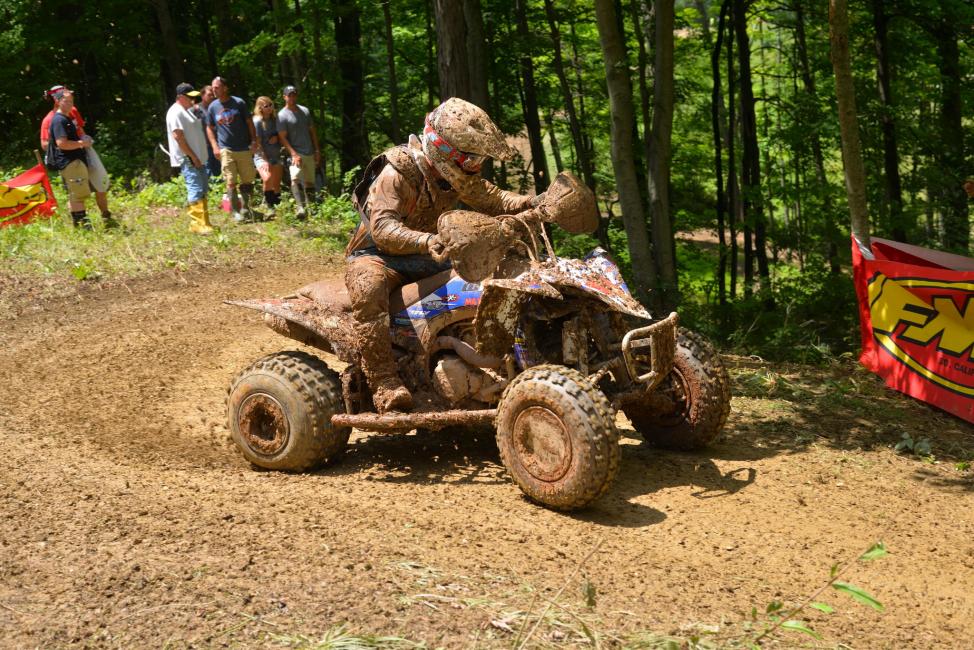 Fowler dismounted the quad and flipped it over, and with the help of a few GNCC "Mud Fleas" he was able to maneuver the vine out. By the time his machine was back on-track, the entire XC1 class and part of the XC2 class had passed him. As they continued their own race, the XC2 leaders were respectful of Fowler and allowed him by.
Now battling with the back of his class, Fowler began knocking off the riders one-by-one. With muddy and wet gloves from the vine, it was difficult to hang on the first lap and as they checked through timing and scoring he was sitting in twelfth.
Unhappy with his position, Fowler focused on pushing the limits and making up for lost time. Once the two-lap card was out Fowler's confidence was back and he sat just off the podium in fourth, mere seconds behind the leaders.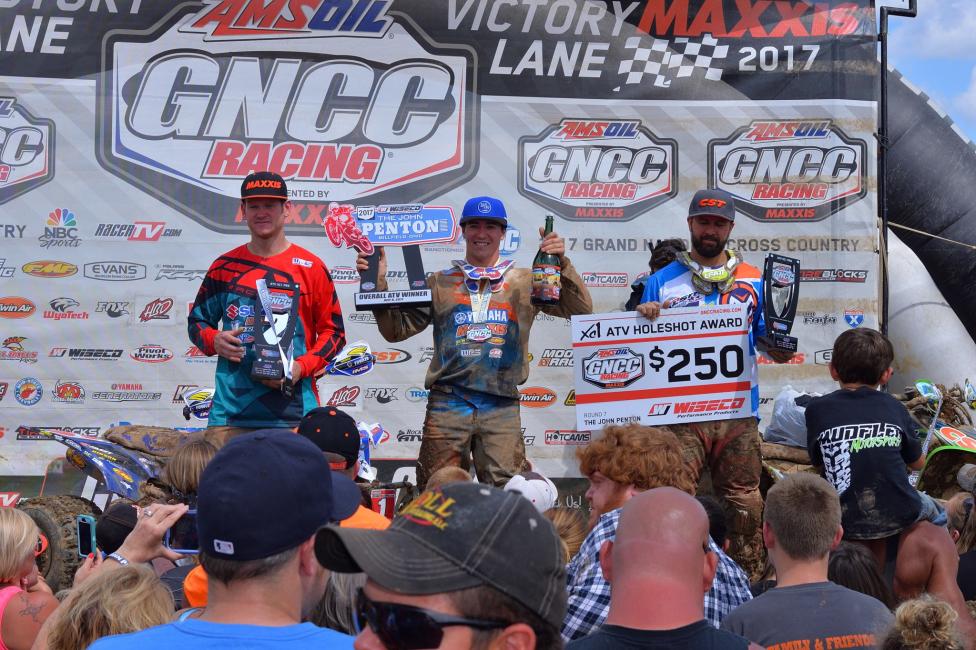 With only half a lap remaining in the race, Fowler applied heavy pressure to the three riders ahead of him and took every opportunity he could to pass and before long he found himself in the lead for the first time in the five-lap race. With broken film on his goggles, Fowler raced his way without goggles to his eighth win of the season.
Shortly after podium celebrations concluded, Fowler was back on the start line for the UTV race. After a top-ten finish at the previous round, he started off the second row but quickly faced some issues when he couldn't get his machine to stay on course. Only one mile in, and his competition now in front of him, Fowler realized his YXZ wasn't in four-wheel drive. Once he fixed the issue, everything started clicking and he was busy making up for lost time.
With an all-out battle for the three podium positions, Fowler was quickly reminded of how the intensity level differs in UTV races verses when he is racing his quad. On the first two laps, Fowler was physically seventh until the third lap where he moved up to fifth. With only two laps to go, Fowler was caught in a battle with a UTV veteran where the pair swapped the fourth-place position back-and-forth. With this only being the third round of UTV racing, Fowler continued to learn what his YXZ is capable and what he can improve on during this time.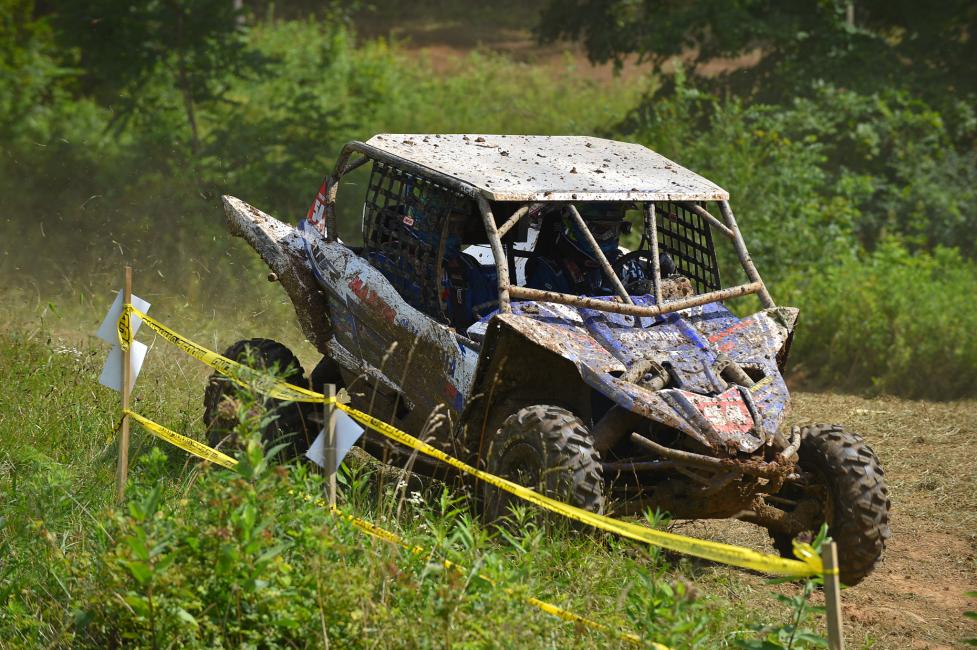 "We finished less than a second out of a physical podium position, but a competitor from the third row was able to sneak in just four seconds faster than us on adjusted time, moving us to fifth," said Fowler. "My goal for this race was a top five, which we were able to achieve! Next stop, the podium!"
GNCC Racing is now on an unofficial "summer break" and resumes September 9 at the iconic Unadilla MX in New Berlin, New York. The fourth round of UTV racing will pick back up in West Virginia on September 23. Fowler continues to advance his lead in the overall ATV standings, and sits seventh overall in the UTV standings.
2017 WFR Sponsors:
Yamaha | Maxxis | FLY Racing | FMF | LSR | Moto-Xperts | Goldspeed | Tire Balls | Fasst Company | CV4 | Cycra | VP Racing Fuels | ODI Grips | Alpinestars | Fuel Customs | IMS | Antigravity Batteries | Works Connection | Waynesburg Yamaha | Weller Racing | Hess Motorsports | Factory UTV | Scott Goggles | Atlas Brace | FOX Shox | Hill International Trucks | Hinson Clutch Components | Graphix Worx | Precision | Vortex Ignitions | Moto Seat | DP Brakes | Cryo Heat | GYTR | Maxima Oils | Rocky Mountain ATV/MC | Web Camshafts