Jared Bolton
TimeThursday, June 1, 2017 | 3:00 PM
AMSOIL is proud to present the new AMSOIL Garage for the 2018 GNCC Racing season. Located in the Finish Line Village apart of the KR4 Arrive-N-Ride team pit area, the AMSOIL Garage will be the one-stop-shop for all of your oil needs, as well as advice and assistance on minor repairs or installation. Staffed by professional mechanics and an AMSOIL dealer, stop by and visit the AMSOIL Garage at each of the 13 rounds of the GNCC season. 
Welcome to Quick Fill.
Another week is in the books and we push further through the year of 2017. While this hasn't been the ideal GNCC Racing season, it has been a very interesting one. A longer break than normal between rounds gives us all the opportunity to reflect on the season thus far and while some parts have been things we would rather forget, there's also a lot of parts of the 2017 GNCC Racing season that have been pretty interesting.
Our last round at X-Factor was a prime example of that. Rodney will tell you a little more about what made it so darn interesting (other than the mud!) a little later in this week's edition of Quick Fill. There have also been some negatives in regards to the 2017 season, and we want to try our best to make things even better in the future. We sincerely hope we never have to postpone another event every again, but things happen out of our control from time to time and there's no perfect scenario.
Now that all of that is behind us, we can focus on the upcoming races. Next weekend we return to New York for the Tomahawk GNCC, and then roll to Snowshoe Mountain followed by The John Penton before rolling into summer break. These are all great events and each one presents something special of its own. We'll keep the intro on the short side this week as it's a big weekend for us. Our staff is all split between Pro Motocross out in Colorado, ATV Motocross in Tennessee, the Loretta Lynn's Amateur Regional at Ironman in Indiana and some are at home getting things ready for the High Point Pro Motocross National in a couple of weeks, so we'll roll right into the Quick Fill goodies!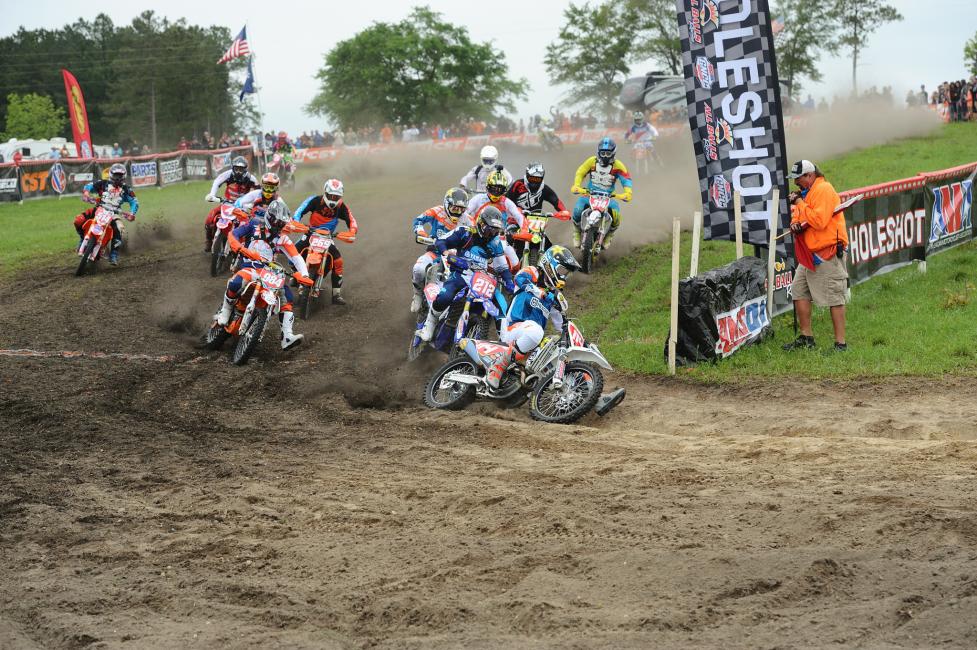 Weekly Updates (Chelsea Taylor)
It's almost time to get back to racing! Since I didn't go to the X-Factor GNCC it feels like it's been forever since I've been able to see my GNCC family. I'm already looking forward to Tomahawk, and seeing how much everyone has improved in just a little over a month. Social media has been full of posts from everyone's local races, and I'm sure that's all going to pay off by the time everyone lines up next weekend.
Last Friday, Josh Strang teamed up with NASCAR driver Jimmie Johnson to plan a memorial bike ride for Nick Hayden. The duo came up with the idea to cycle 69 miles in honor of Hayden's race number, #69. What started off as a small idea quickly snowballed where over 50 bikers came out to support Hayden including NASCAR drivers Matt Kenseth, Chase Elliot, Kasey Kahn and Daniel Suarez. The group completed 69.6 miles in an impressive three hours and 38 minutes. We are especially proud to have someone with a big heart like Josh apart of our GNCC family! For the full story, click HERE.
Shane Watts with the Dirt Wise academy has some upcoming schools that still have spots available. They are a great way to learn some new techniques or perfect your riding style for the remainder of the season! Check out the availability HERE.
If you pre-registered for John Penton that registration will roll over to the new date for the John Penton, meaning you will still need to pre-register for Tomahawk. If you are not able to make the new date for the John Penton please send Jeremy an email at [email protected] and we will be able to provide a full refund.
The Steele Creek GNCC highlight episode will air this Sunday, June 4 at 3 p.m. The show will focus on ATV's where Walker secured his fourth win of the season. A re-run of the show will play next Wednesday, June 7 at 4:30 p.m.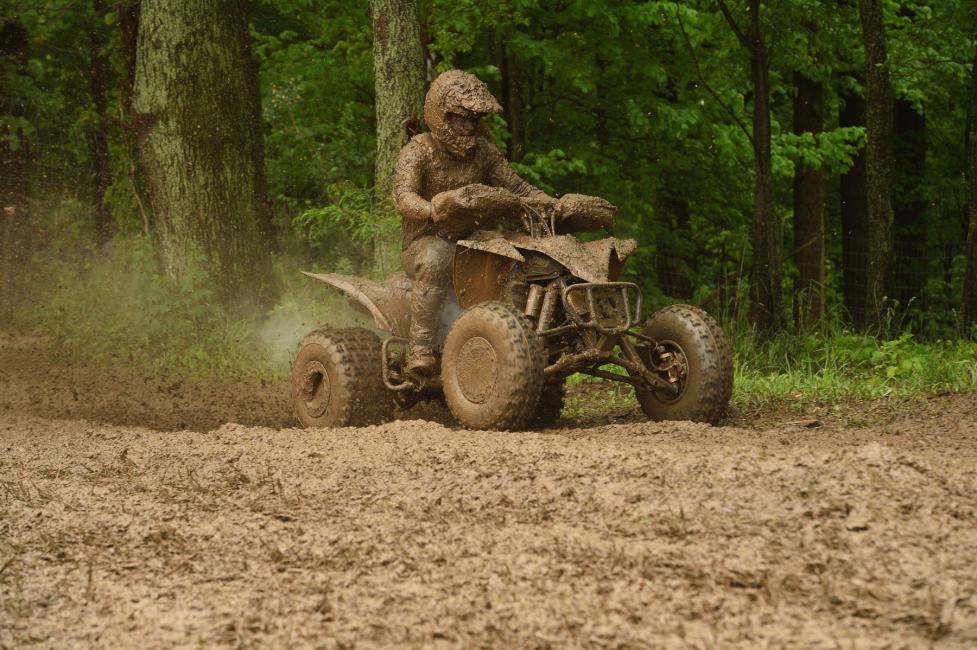 GNCC Legacies (Rodney Tomblin)
It's really hard to know where to even begin this week. The postponement of The John Penton GNCC was certainly a bummer but there is a silver lining somewhere. While some areas didn't get the weather you would expect, I saw a video from just up the road from the Sunday Creek Raceway facility where The John Penton is held and boy was the rain coming down in sheets! The only thing to do at this point is to move on and look forward as we try and sort the whole thing out and let the chips fall where they may to crown our champions.
During the last contribution I made a couple of weeks ago we were still reeling in the feeling of Johnny Gallagher's first career win and Thad Duvall's first win of the season. Each had special and monumental significance to our championship. Possibly the biggest significance may be that for the first time in quite some time, if ever, we had two GNCC legacies win in the same weekend.
Many know that Thad Duvall was literally born into GNCC Racing. His father, Chad, was an XC1 Pro class racer for many years and even helped pave the way for the production based machines in the late 90s and early 2000s. Chad was the first to ever win an overall on a fully stock based ATV, which answered the questions of many and helped set into motion the new era of production based ATV racing. Though Chad never won the overall title, he raced against the many greats of GNCC from Bob Sloan to Barry Hawk to Bill Ballance and was even present during the early rise of the Chris Borich era of GNCC.
Thad Duvall's rise to what seems to be a confident and consistent challenger is no surprise to anyone. It has taken a little longer to get to where we expected but it is becoming more obvious this legacy is earning his right in history. The exciting part is we may be only seeing the beginning of something big from Thad Duvall.
Then the biggest win in GNCC history may have took place when Johnny Gallagher crossed the finish line to take the win at the inaugural X-Factory GNCC. Though conditions were muddy and it was a day where anything can happen, it was the perfect example of what "GNCC Racing is all about." It was also exciting to see that with hard work, patience and perseverance you can achieve your goals.
The fact that it took so long for Johnny to earn that first overall win may have discouraged many and even at times discouraged Johnny. Even though Johnny never expects to be a title contender and likely never expected to get a race win at this point, he shows the true spirit of what the soul of our championship is. The fact is that not everyone is cut out to win GNCCs. Many dream of it and many challenge it but the grand scheme of things is that most will likely never win. But when you do, oh how sweet it is and after coming close so many times it finally happened for one of the most notable riders in GNCC history.
The likelihood of you knowing the back-story on Johnny G is pretty high. Even in a nutshell the whole thing can give you goose bumps. Basically the way the story goes is that Johnny's dad, John Gallagher, was an avid and competitive racer that started racing GNCC when it was born in the mid 1970s. John Gallagher was "a beast" to many in the woods and later in his career was one of the most feared competitors on the track. Many of you may recognize the speeds and racing of "Super" Dave Simmons who, until recent years, battled for class wins and morning overall domination well into his 50s. However, John was in his 60s and the Super Senior quad riders knew whom they had to beat in order to win and that was John Gallagher.
Like his father, it seems that Johnny gained a lot of heart and determination during the many years traveling to and from the races. Johnny literally grew up at the track with his dad and began racing youth ATVs when he was a young boy. As he has matured in life and a racer we have witnessed the ups and downs in his racing that reflect the points in Johnny's life. At 39 years of age Johnny seems to have racing and a lot of things in life figured out. His focus and determination are second to none. This may be why this win is so important to Johnny and the GNCC Racin' Nation.
"Big Dave" Coombs set into motion so many years ago a race that pitted the best against everyone and everything. It was "America's Toughest Race" and proved its point time and time again over the years. Big Dave wanted it fair enough that on any given day, any person lined up on the start had a chance to win and it still is this way to this day. That's why on occasion you will see different names atop the leader board and on occasion besting the entire field. It doesn't happen often but it does happen which may be what makes it so special to actually win a GNCC. Does it mean much to someone to stand in the center of the box at a GNCC? The answer to that question may lie in the faces and demeanor of everyone who makes it to the podium. Whether it is first, second or third you can always tell that it means something to be there. To first though has a look of accomplishment and pride that is hard to take away from anyone.
What true significance do the wins that Johnny and Thad took at the X-Factor mean? I think you may understand now that both were huge. Johnny's win gave us hope and showed us what it's all about. Thad's win may have the same things said about it but it may also reflect the coming of age for this young man. It may be the eventual rise to greatness we expected from Thad when he began racing the pro ranks a few years ago. "Does it signal a new era in GNCC" is a question that will have to be answered in time and time is the only thing that will give us the answer.
As we look forward to Tomahawk, the fact is that as great as race wins are there are also championships on the line and putting things together race after race is what it takes to win titles. Johnny Gallagher may never win an XC1 Pro class championship title but he may still have more wins in him and that's what keeps him driven. The other side of the coin is that Thad Duvall not only has race wins left in him but he has a definite possibility to be crowned champion some day. Time will tell that story so stick around to find out where this will all will go.
That's it for me for now. Till next time, God Bless Your Heart and All Your Vital Organs.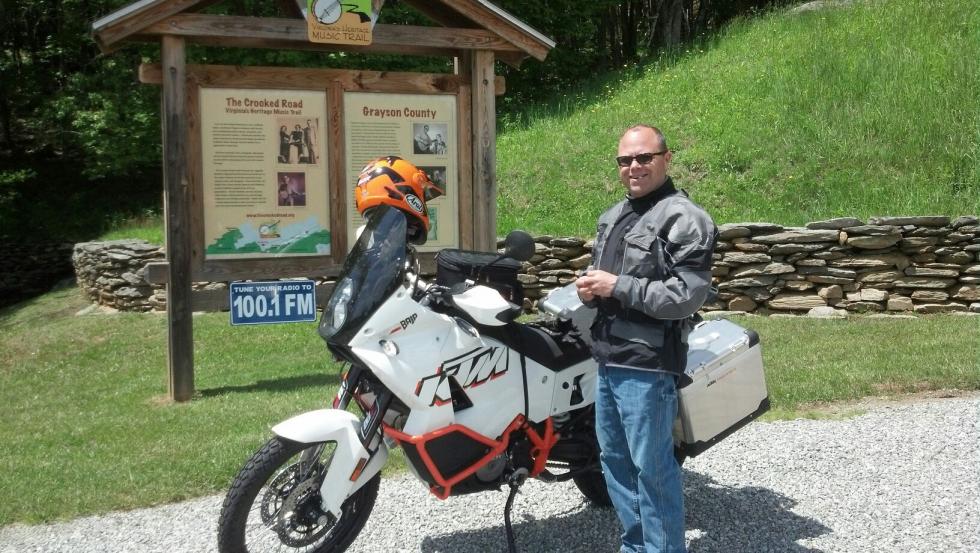 Get Well Soon, Cookie! (Jared Bolton)
There are many people in the world of GNCC Racing that many folks know. There are also many people that many folks do NOT know. Then of course there are people who many people know, whether they realize it or not. Yes, I know all of that was extremely confusing to read but if you take your time with it, it makes sense… Or, well, it at least makes sense to me. What I'm getting at is, there are some people that may not always be in the limelight but they are a huge part of the GNCC Racing Nation.
One of those people is North Carolina's Dale Cooke. Known by most everyone as "Cookie", he drives the KTM semi truck to every round of GNCC, National Enduro and other select off-road events. He picked up the job after the summer break in 2015 but Cookie has been a big part of the off-road racing world for much, much longer. Before driving the KTM truck, Cookie had been working as a mechanic for Chris Bach during his JCR Honda days, all the way back through his privateer KTM effort, privateer Yamaha effort and also helped on occasion during Bach's days aboard a Beta.
As with many long-time folks, it goes back even further. Cookie is also a long-time off-road racer who grew up riding with a kid named Bart Hayes. Cookie and Bart had enjoyed some auto racing together back in the 90s, and then later he got Bart interested in the world of off-road motorcycle racing. Bart came into the scene and saw potential, founding a shop called Genuine Dirt Racer Products and later a graphics company, Powersport Grafx, which later became RidePG. While those companies unfortunately went out of business in early 2016, they were both a big powerhouse in the off-road world at one time and a lot of credit is owed to Cookie for getting Bart involved in this.
For a long time, Cookie maintained a 'regular' job at a trucking company while through the years he also got his son into racing, helped his buddy Bart out with a PG KTM Satellite Team and began helping out Chris Bach. He kept that "real" job until the opportunity arose to drive the KTM truck. When that time came, he jumped full force into the KTM gig and has been there ever since.
Unfortunately, this past Monday Cookie was riding his bicycle, simply trying to work out some of the soreness from last weekend's SETRA Bootlegger Enduro (which he finished, and I didnt!), when he was struck by a car. The accident has left him with numerous broken bones, internal injuries, multiple surgeries and a long road to recovery ahead. Please keep Cookie and his family in your thoughts and prayers. There are many of us, myself included, who think of Cookie as a great friend and we'll all tell you that he's a tough cookie (pun intended!) who will fight through anything, but extra prayers and good vibes go a long way and Cookie is a great guy who deserves it!
The ASER Foundation, which is ran by XC2 racer Mike Witkowski, has set up a GoFundMe to help pay for Cookie's medical expenses. You can donate HERE and any amount helps!
Also, I designed up a cool little sticker and ordered 100 of them, hoping to have in time for next weekend's Tomahawk GNCC, to show support for our friend. Ross Mauri from Trail Jesters has matched my order with 100 as well and of course the folks from KTM jumped on board as well. So if you want to show your support for our friend Cookie, ask for one and we'll make sure you get one. If you're not making it to the race and you would like one sent to you or would like the design file in order to have your own printed, drop me a line at [email protected] and I'll either get one in the mail or put you in touch with someone who can get you one! The only thing I ask for in return is that you take the time to donate a few dollars on the GoFundMe page!