Jared Bolton
TimeThursday, May 25, 2017 | 5:45 PM
AMSOIL is proud to present the new AMSOIL Garage for the 2018 GNCC Racing season. Located in the Finish Line Village apart of the KR4 Arrive-N-Ride team pit area, the AMSOIL Garage will be the one-stop-shop for all of your oil needs, as well as advice and assistance on minor repairs or installation. Staffed by professional mechanics and an AMSOIL dealer, stop by and visit the AMSOIL Garage at each of the 13 rounds of the GNCC season. 
EDITORS NOTE: A few paragraphs have been tweaked as I believe my original point was lost in translation.
Welcome to Quick Fill.
Obviously this isn't the type of week we had planned and the postponement of The John Penton GNCC originally scheduled for this weekend is not ideal but there are many factors that go into this decision. I explained many factors a few weeks ago when the X-Factor GNCC was postponed due to similar conditions and many of those are similar this week but there's also many more.
We do understand why people are upset. Yes, GNCC Racing is typically run regardless of weather. Yes, it's known as "America's Toughest Sport". Yes, we have raced The John Penton in very muddy conditions on more than one occasion. However, we've never raced a muddy John Penton event immediate after another extremely muddy race. We understand that many have worked long and hard to prepare for this week, but there are also many that may have been working long and hard to prepare and simply ran out of time or funds to be ready to go racing. Back to back races are tough on everyone and their equipment. For some, back-to-back rounds simply are feasible from a financial standpoint either. Those were a couple of other big additions to that call.
Now, another fact to consider is that we've had muddy John Penton races before but the rains have typically came during the race weekend. In this case, the rain has already rolled in and after being there yesterday, believe me when I say, it would've been a miserable weekend to race because that ground was already saturated and extremely slick.
Please understand that any decision like this is not made lightly and while we understand it's human to not agree with every call made, there are many, many factors that are often beyond our control. In the words of the great Forrest Gump, "that's all I have to say about that" so we'll head into this week's Quick Fill, which is a little light due to Rodney enjoying the action from the sidelines this week while he just underwent treatment on a tooth that has been giving him trouble!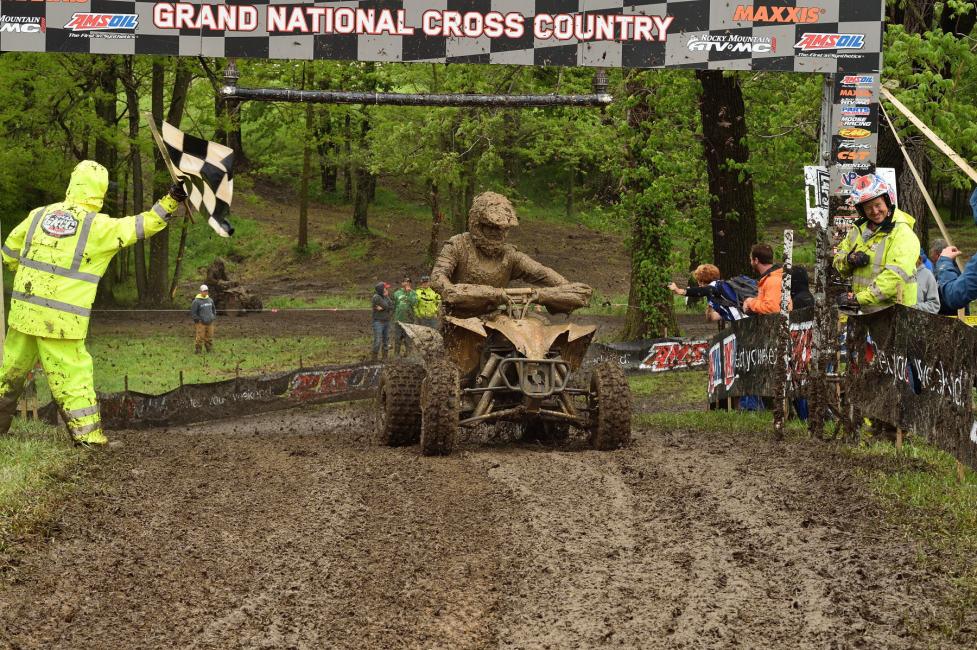 Weekly Updates (Chelsea Taylor)
Perhaps the biggest update of the week is the announcement that the John Penton GNCC has been postponed, which didn't come as an easy decision to anyone in our office. Our event director Tim Cotter said, "These are very hard decisions to make, there's a lot that goes into it. Even in the best conditions we try to put an off-weekend between rounds in order for our riders and race teams to rest and repair their equipment. Obviously weather impacts the decisions made, but also what is best for the rider base. After coming off a challenging mud race at the X-Factor in Indiana, and an unfavorable forecast for the John Penton GNCC, we understand it is impossible for the majority of our racers to make the event this weekend." Hopefully the change doesn't affect you too much, and we look forward to getting back to racing on June 10 and 11 in New York.
Just yesterday the AMA released the 2017 USA ISDE World Trophy, Junior World Trophy and Women's World Trophy Teams. Taylor Robert, Thad Duvall, Kailub Russell and Ryan Sipes will once again team up as they look to defend their 2016 victory. The Junior Trophy Team will include Josh Toth, Layne Michael and Grant Baylor. The USA Women's World Trophy Team will include Kacy Martinez and Becca Sheets in addition to Brandy Richards who is the current WORCS points leader. With so many GNCC racers on the lineup, we can't wait for the race to kick off on August 28!
KTM will once again hold the ISDE Golf Tournament Fundraiser Friday, June 23, at Snowshoe. We encourage everyone to take part in the tournament, because your generous contribution to this fun-filled day goes 100% into supporting the team's efforts to represent the USA! If you don't have golf clubs, no problem! You can rent clubs at registration for a $20 rental fee. This is a cool way to see the pros in a different atmosphere not competition against each other, but of course that's not always the case…
There will be special activities taking place throughout the day, with plenty of opportunity for a little more friendly competition! Contests include: longest drive and closest to the pin for both men and women, a putting contest, and opportunities to win BIG with a hole-in-one. KTM has teamed up with the cause once again to create a "Hole-in-One Challenge" so that if a player gets a hole-in-one on the drive for the designated hole, he or she will be the proud winner of a 2017 KTM 450 XC-F motorcycle. For exact details and to register please click HERE.
NFL quarterback, Aaron Rodgers, just gifted his whole offensive line with Polaris side-by-sides. Aaron wanted to show his appreciation to his team members… Pretty cool if you ask me! Who knows? Maybe they'll find a new love for riding once they retire from playing football we will see them at a GNCC!
Have a great weekend Memorial Day weekend with your friends and family!