Jared Bolton
TimeThursday, April 27, 2017 | 2:05 PM
AMSOIL is proud to present the new AMSOIL Garage for the 2018 GNCC Racing season. Located in the Finish Line Village apart of the KR4 Arrive-N-Ride team pit area, the AMSOIL Garage will be the one-stop-shop for all of your oil needs, as well as advice and assistance on minor repairs or installation. Staffed by professional mechanics and an AMSOIL dealer, stop by and visit the AMSOIL Garage at each of the 13 rounds of the GNCC season. 
Welcome to Quick Fill.
It seems kind of crazy to say this but we're now five rounds into the 2017 GNCC Racing season and looking ahead to round six. It's also kind of crazy to think that there are just four rounds between summer break and us at this point. I talk a lot about how time flies when you're having fun and we must be having a lot of fun this season because time really is flying by. It's also flying by at an XC1 pace!
This past weekend's Camp Coker Bullet GNCC was nothing short of an excellent weekend of racing. The crowd wasn't quite a large as what we've seen in the opening rounds, but a pretty big threat of rain likely kept a lot of folks away. However, that's a shame because the rains never came until after the race was long over. It just goes to show that you can't always trust a weather forecast and if that kept you home, then you missed out because the Camp Coker course and the facility itself is fantastic.
We now look ahead to a new venue for GNCC Racing as we head to Indiana for the first time this year for the first-ever X-Factor GNCC in Peru, Indiana. Jeff Russell, Ryan Echols and I have talked about the property a little bit and it's pretty crazy how many similarities it bares to Ironman. Not only can you expect the same type of terrain with some rolling hills and cool gorges, but there's also big fields for some really cool grass track sections and the course will likely weave away and back to the parking area much like Ironman does.
All in all I think this is going to be a really cool event. The venue has the opportunity to make for an excellent place to have a race and if you're familiar with Ironman, then you know just how good the dirt is in Indiana. Don't miss out on this one!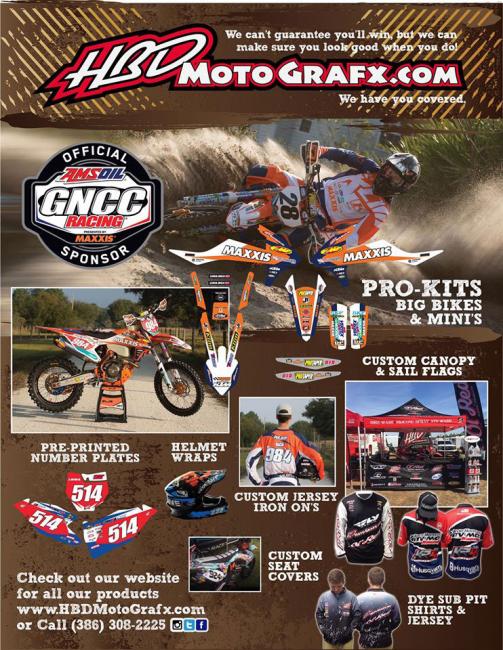 Weekly Updates (Chelsea Taylor)
Wow! What a weekend… The Camp Coker Bullet GNCC always brings something to the table. With so much to offer, I like to think of it as a mini vacation before we hit Snowshoe! Hopefully you had the chance to compete in the CST Tires Fishing Derby on Saturday night. It was a last-minute idea, but I'm sure we will do it again next year and will better advertise it! Congratulations to Parker Todd on winning this year's tournament with his catfish that was over 22 inches long!
HBD MotoGrafx is now the official graphic sponsor of GNCC Racing. In addition to graphics for your bike, you can also get hooked up with jersey, helmet, boot graphics and more! They also offer "Rhino Skin" graphics, which provide durable, gripping material and is perfect for the long, muddy GNCC races! To find out more about what they offer, click HERE.
It may be an off-weekend for us, but if you still need your fix of GNCC Racing check out the ATV, UTV and Bike photo reports from Camp Coker.
Whatever you're getting into this weekend, have fun and be safe!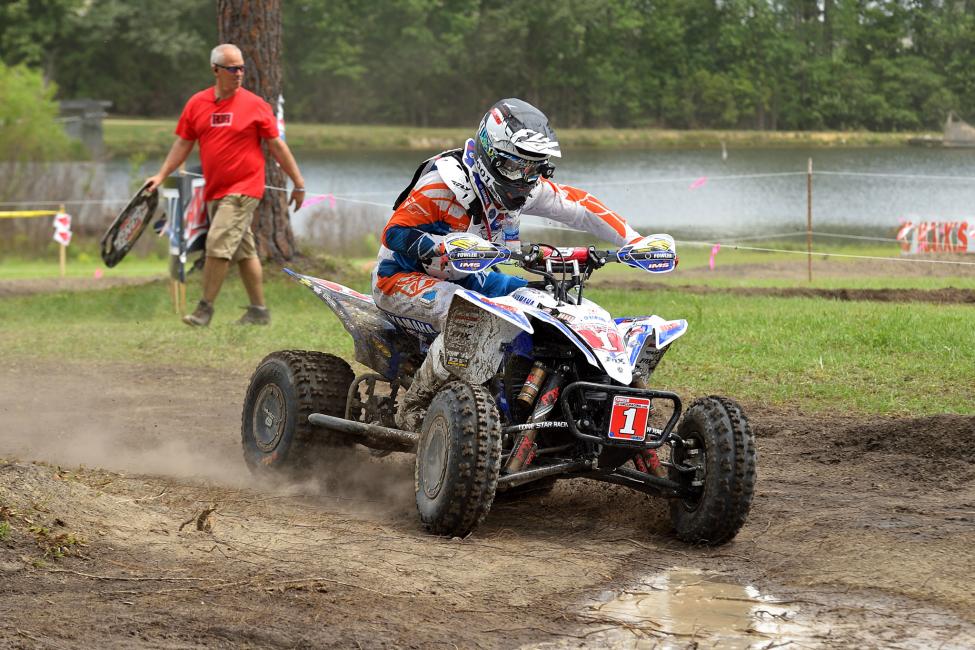 Rodney Has A Hard Time Picking Topics (Rodney Tomblin)
Editor's note: I picked that title for Rodney since he didn't make up his own!
It seems like every Thursday morning I am faced with the same dilemma. Where do I begin and what do I write about for my contribution to Quick Fill. Sometimes it's easy and sometimes it's harder than others, and this may be one of those days. So like always I will just start and see where it all goes.
This past weekend at the Moree's Sportsman's Preserve we enjoyed our second annual stop at the beautiful facility. It truly is an honor to be able visit this facility as it has a rich history in the sport of motorcycle racing. Most famous from Camp Coker's motocross notoriety was the great Larry Ward, but even he is only a small piece of the rich heritage held in its soils. I recall announcing an event there in the mid 1990s and even then Ward was there playing around toward the end of his career. It has truly been an honor for me to be able to return even if the facility has not been maintained for racing purposes. It's kind of like a visit to an old abandoned western town and the memories it holds are countless.
The racing this weekend was nothing short of spectacular and may have made things a little more interesting. The XC1 Pro ATV racing brought excitement in many forms and possibly the big question heading in just became an even bigger question after. Will Walker Fowler race the perfect season?
During Saturday's VP Fuels Pro Race Pre Race Report presented by CST Tires, Walker brought the subject up without even being asked. He stated that many have mentioned this possibility but he himself doesn't believe it is likely. He said he felt that too many were putting themselves in a position to win but he's had the edge at the right time. The one thing he did mention though was that the most consecutive wins in a row were seven by both Bill Ballance and Chris Borich. He did state he would like to match and better that record but ultimately felt that the odds were against him.
If you watched the race on Saturday you may be a doubter of his philosophy as he controlled the entire day from the drop of the green flag. In the most intense heat and dry, dusty conditions, Walker dominated the race giving no one any real shots at being in a position to win other than him. Then after completing his "Drive for Five" as he called it, he changed gear and jumped into a fire suit to race his Yamaha UTV.
The UTV race battle was another amazing race to watch. The return of William Yokely was a great sight to see. William with his co-pilot/wife Tina was able to capture his first podium in a few years and may have sent a signal that the original UTV National Champ was back. Former champ Kyle Chaney took a hard fought win and Hunter Miller, who is the big brother to our defending champion Cody Miller, took second just ahead of Yokely.
The biggest surprise though may have been Walker Fowler's eighth place finish. He was five seconds ahead of round one winner Cohl Secoy and only 1:30 behind the winner. He was only around 42 seconds behind second. The bad news for the UTV racers is that Walker really had fun and said he wants to do better now that he sees what his machine can actually do. The second question now looms as to whether Walker can win on the ATV, then turn around and win again in the UTV. He said himself it would be a feat he wouldn't mind achieving. He is all about breaking records so this may be a goal to watch him work on.
The rest of the weekend held more. Way more to be exact. In a nutshell the XC2 Pro AM ATV racing was once again off the charts. Hunter Hart was able to capture the win (7th overall) here but the contenders in this class are so fierce that there is no way of picking a dominant rider in this class as many have shown that potential. Matt Lindle finished only 13 seconds behind while defending class champ Greg Covert and Devon Feehan battled for third and fourth. It was another good ride for Levi Cohen as he posted fifth in class and showed continued signs of improvement and consistency.
Saturday's ATV youth race was explosive as well. Paige Berryman, who races the boys in the Super Mini 12-15 class, took the holeshot to kick off the Saturday morning's racing. She had her best finish of the season with seventh overall.
As far as the Amateur racing goes I can put a feather in my cap from this past weekend's riders meeting. I actually yelled at the legend Damon Bradshaw! I scolded him in front of everyone but in my defense he deserved it. In his defense, he is new and didn't realize what he was doing. In short, in the middle of the riders meeting a rider directly in front of me in the Sportsman A class was revving his motor to like the red line and holding it there. It was way, way loud and overbearing. I just out of instinct looked up and saw his number and said, "Number 45! Shut it down! I mean really?! Come on man!" I didn't realize who it was right at the moment but had I known I would have added, "Who do you think you are? Damon Bradshaw?" If nothing else I got a good laugh out of it and I hope that Damon isn't offended.
That's it from me for now. Till next time, God Bless Your Heart and All Your Vital Organs.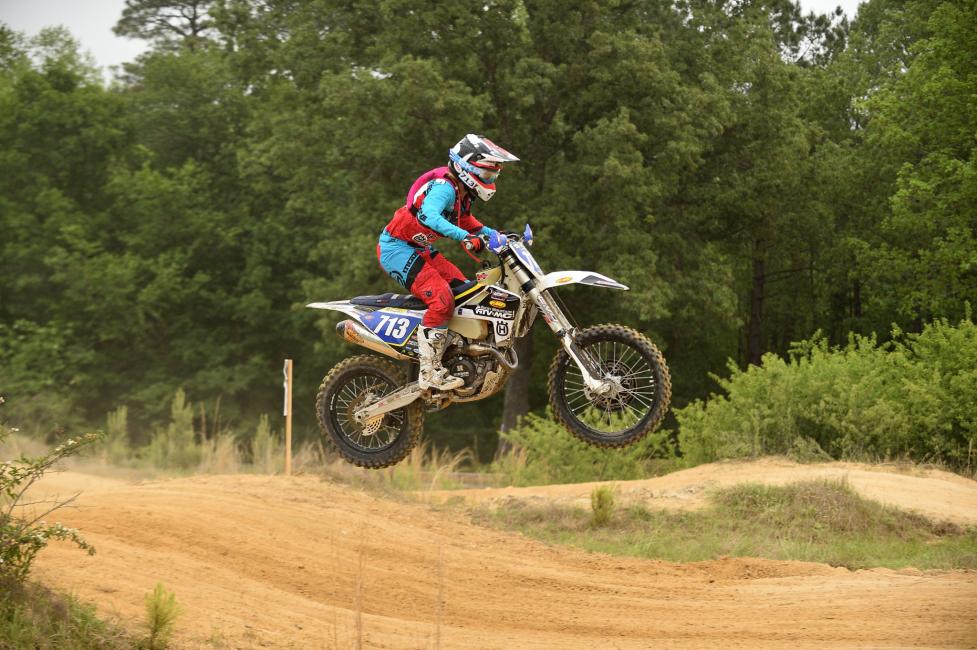 Some Win Streaks Snapped, Some Stay Alive (Jared Bolton)
Rodney mentioned a little bit about Walker Fowler's flawless season thus far. While many are wondering exactly how many wins Walker can grab, he's not the only one who has seen a dominating season so far. I talked about some of these last week as well, and it's pretty impressive to see so many riders with such strong seasons so far. However, for their competition, I'm sure that they are all ready for their chance to grab a win of their own.
Kevin Cunningham dominated the opening rounds in the 4x4 Pro class, by claiming four wins in four races. This is pretty rare in this class, as it seems like these guys all exchange wins multiple times. However, this win streak came to a close early at Camp Coker as a mechanical issue ended Kevin's day early. What it did do was make for a heck of a battle for the 4x4 Pro win. Robbie Pecorari showed excellent speed but would also suffer a mechanical issue, ending his hopes for his first 4x4 Pro class win. In the end, it would be the two-time 4x4 Pro champ, Bryan Buckhannon coming away with the class win ahead of Robert Smith and Michael Swift who both claimed their first podiums of the season.
On the bike side, Tayla Jones continued her WXC class win streak. The Aussie has been on the gas all season and is now five for five and looking to continue that streak. She says that she focuses on "riding her own race" which is apparent because she gets out front early and never looks back! It's pretty darn impressive and it leaves one genuinely curious as to how she would do stacked against some of the guys in the 1PM race!
Kailub Russell extended his win streak to four out of five but once again, Thad Duvall kept him close for much of the race. The final lap would spell disaster for Thad's hopes for a win as he ran out of gas just a few miles from the finish. While everyone was focused on the battle up front, Josh Toth did exactly what we've seen him do for several races now and came from behind to claim another XC2 class win. Toth is now five-for-five this season, and it seems like he always pulls himself out of a hole to claim this wins. It leads you to wonder if the rest of the XC2 class simply begins to tire themselves out in the final hour, or if Toth just simply pushes that hard in the final stages of the race. It could be a combination of the two but either way, it's pretty impressive on Toth's behalf.
Jack Edmondson's win streak came to a close in the XC3 class this weekend as two-time XC2 champ Jason Thomas was finally able to breakthrough and claim an XC3 class win. Of course, that didn't come with ease as Edmondson challenged Thomas through most of the race making for a pretty interesting battle to watch unfold. Overall last weekend's Camp Coker Bullet GNCC kind of set a tone for what to expect through the rest of the season. It showed that some riders could be beaten, but also showed that many remain hard to beat. If the rest of the season is anything like the past five rounds have been, then we're on track for a historical 2017 season.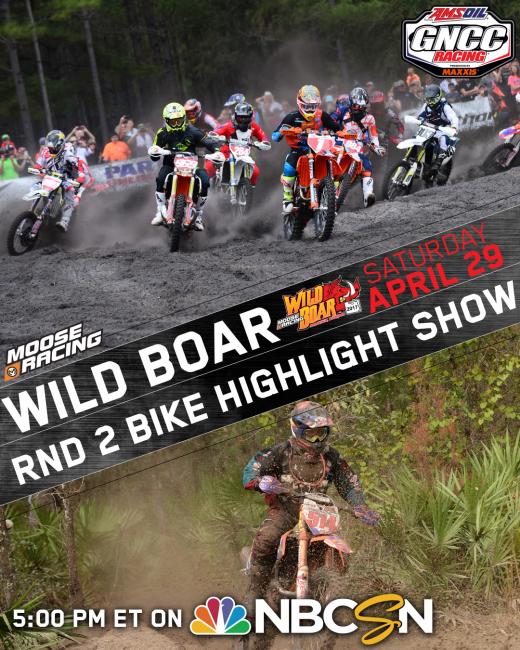 GNCC on NBCSN
The Moose Racing Wild Boar GNCC will air on NBC Sports Network this Saturday, April 29 at 5:00 p.m. The show will be dedicated to Sunday's bike race where Kailub Russell was able to get his first win of the season. Thad Duvall and Stew Baylor rounded out the overall podium… to relieve the memories make sure to tune in this Saturday!
If you miss a show, full replays will be archived on RacerTV.com throughout the season.
Saturday, April 29
Bike Highlight Show
Television: 5:00 pm ET; NBCSN
Re-Air: Wednesday, May 3
Bike Highlight Show
Television: 4:30 pm ET; NBCSN