Rockstar Energy Husqvarna Factory Racing's Thad Duvall Takes 2nd Place at Camp Coker GNCC
TimeTuesday, April 25, 2017 | 12:25 PM
Camp Coker Round 5 of the GNCC took place this weekend in Society Hill, South Carolina where weather conditions were in the high 60's with a chance of rain. The 11 mile course consisted of a variety of terrain, from dusty dry sections, to very soft dirt. The race would be rough with a lot of exposed roots which only caused racing to be more technical as the day wore on.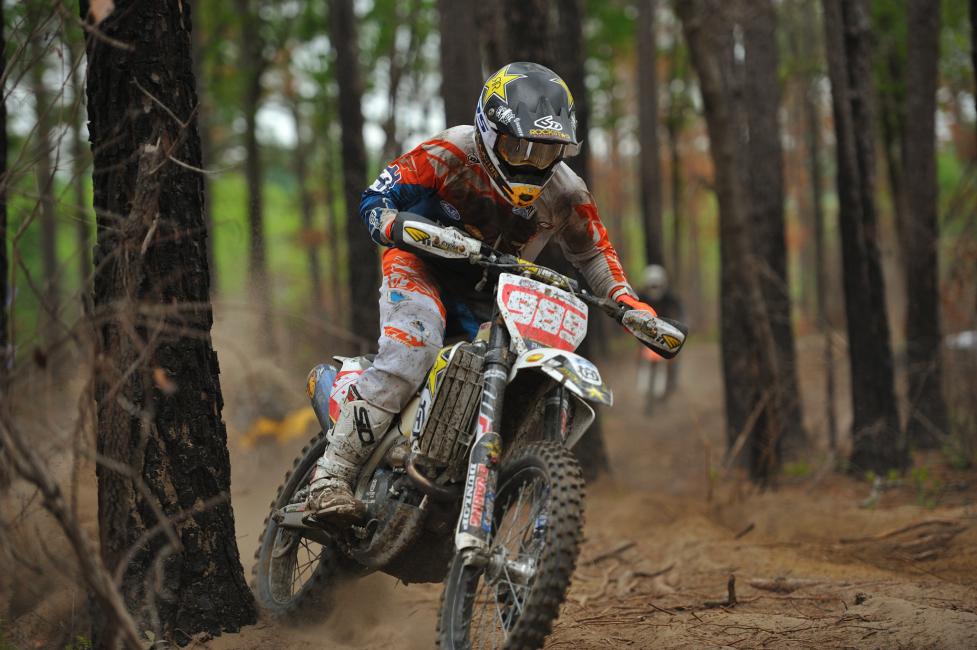 Rockstar Energy Husqvarna Factory Racing's Thad Duvall jumped his FX 350 off the line rounding the first corner in 3rd place. From there he quickly maneuvered himself into 2nd and shortly after that made the pass for the lead position. The ever-changing technical terrain had no effect on Duvall as he focused on a winning finish. He continued to lead the entire race with his 20 second gap between the 2nd place competitor growing shorter. A crucial mistake ultimately caused Duvall to fall into 2nd place where he would finish for the XC1 class.
"I felt great all day. I rode fast and held my first place position despite the rough conditions. It's a bummer that one mistake put me out of that top spot, but that's racing. I will keep pushing for that win!" said Thad Duvall.
Josh Strang grabbed another Holeshot at this weekend's round. He would lead the pack for the first four miles before moving back to the 6th place position. By lap three, Strang found his groove and rode with more speed and precision for the next few laps. By lap 6 he moved into 5th place and would hold that spot through to the checkered flag.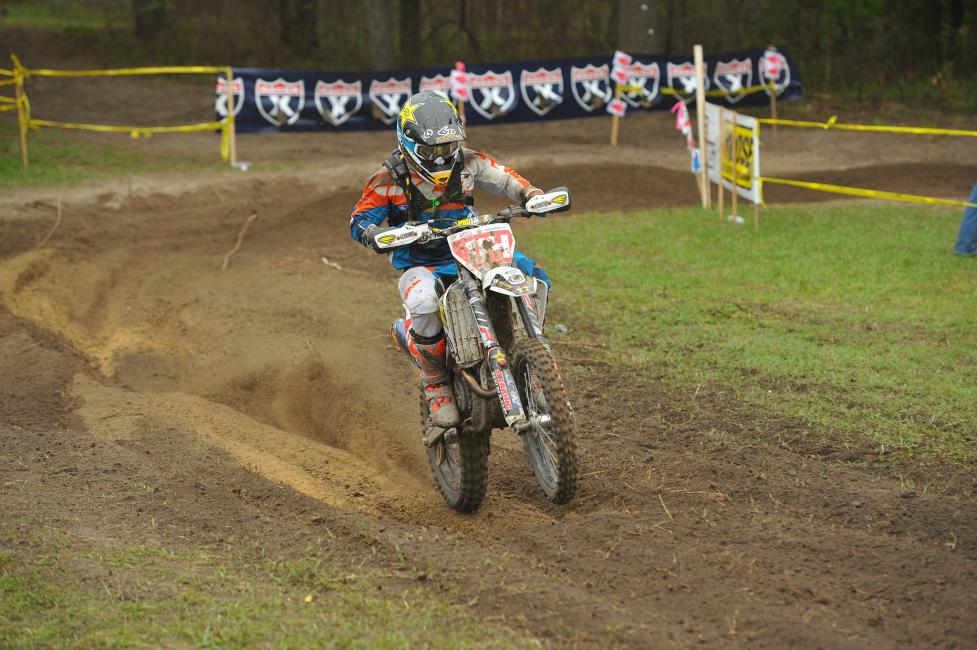 Rockstar Energy Husqvarna Factory Racing's Thad Duvall and Josh Straing will make their way to Forest Hill, LA for Round 3 of the National Enduro.
Camp Coker Round 5 XC1 Provisional Results:
Kailub Russell (KTM)
Thad Duvall (HUS)
Steward Baylor (KTM)
....
5. Josh Strang (HUS)