Rocky Mountain ATV*MC/KR4/Husqvarna Team Race Report: Steele Creek
TimeTuesday, April 11, 2017 | 10:50 AM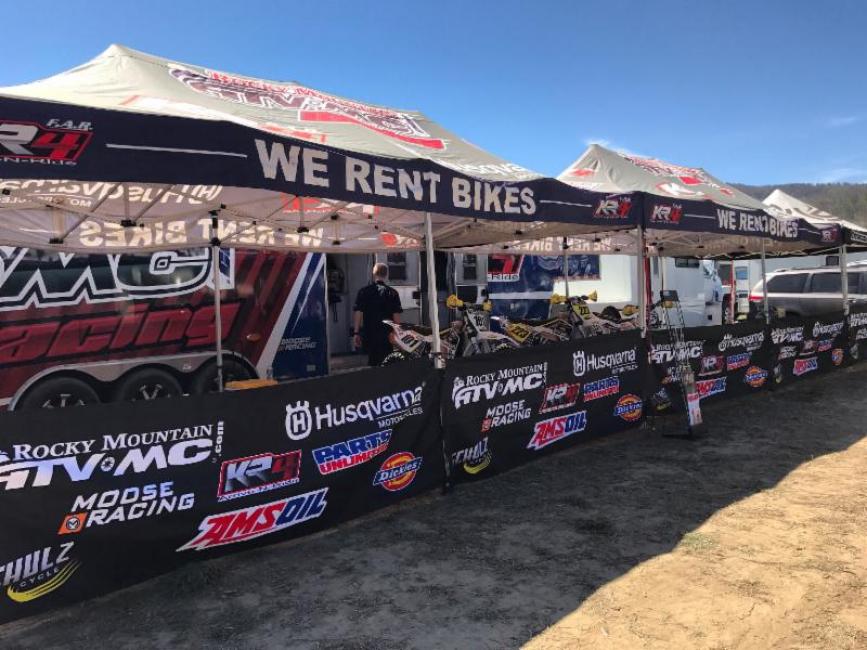 The Rocky Mountain ATV*MC / KR4 / Husqvarna Team battled well at Round 4 of the GNCC series at Steele Creek. The team of 18 joined over 1,000 bikes to do battle in the sun and warm temperatures Sunday. Teammates Hunter Neuwirth and Brandon Keegan celebrated their birthdays on Friday and both got 3rd place podium finishes on Sunday.
Tayla Jones Takes The WIN Again!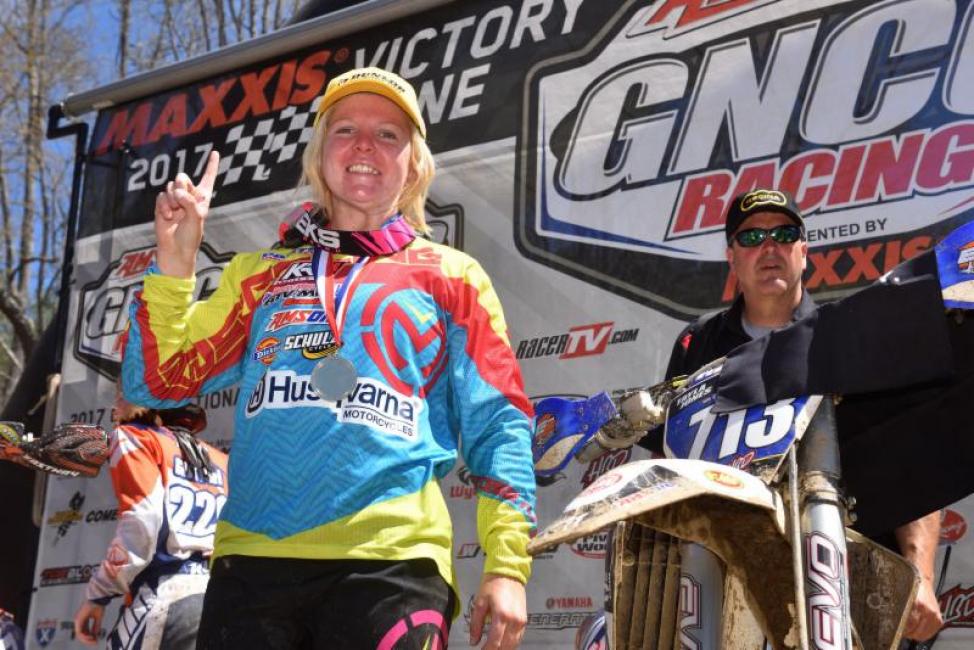 "Over 600 riders on the line today which made it a little hectic out on the track but I had a good race and got another win under my belt." ~Tayla Jones
Pictured with her mechanic Stu Baylor
Hunter Neuwirth XC3 3rd Place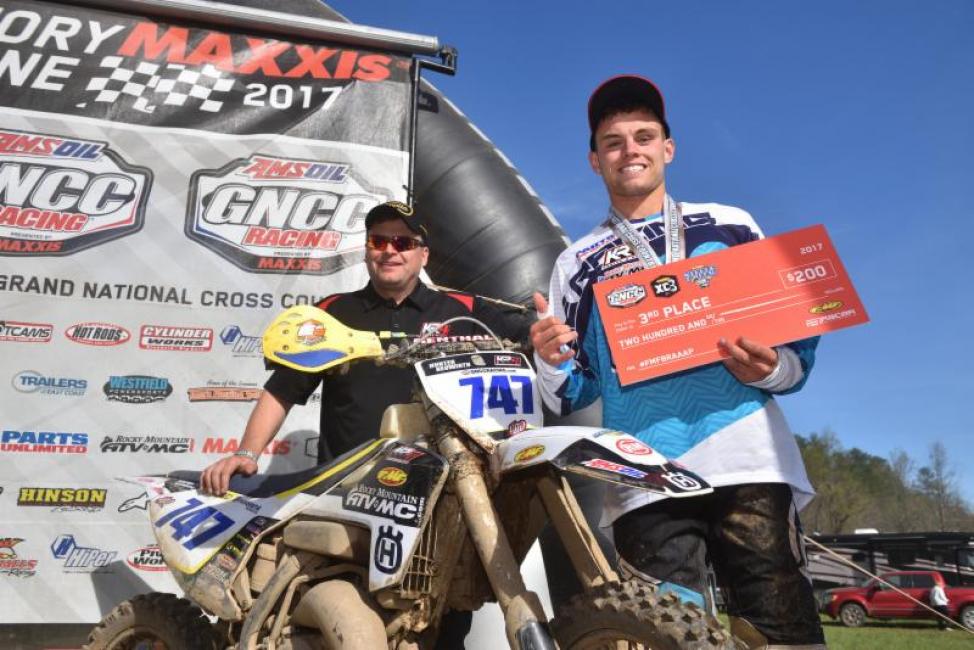 Hunter and his never quit attitude rode into 3rd place in the new XC3 class. It was a fabulous birthday present as he turned 20 on Friday.
"I had a lot of fun as always. I'm getting in better shape thanks to the ice cream man, Stu Baylor. It's a step in the right direction; still lots to learn but with this being my first podium, I'm enjoying it!" ~ Hunter Neuwirth XC3 Pro
Pictured with his mechanic Wolfi Neuwirth
Scott Grills Best Finish
Scott had his best finish of the year taking 10th in the highly competitve XC1 pro class. A fun fact about Pro Scott Grills is that he works a full time job Monday - Friday. That is tough stuff!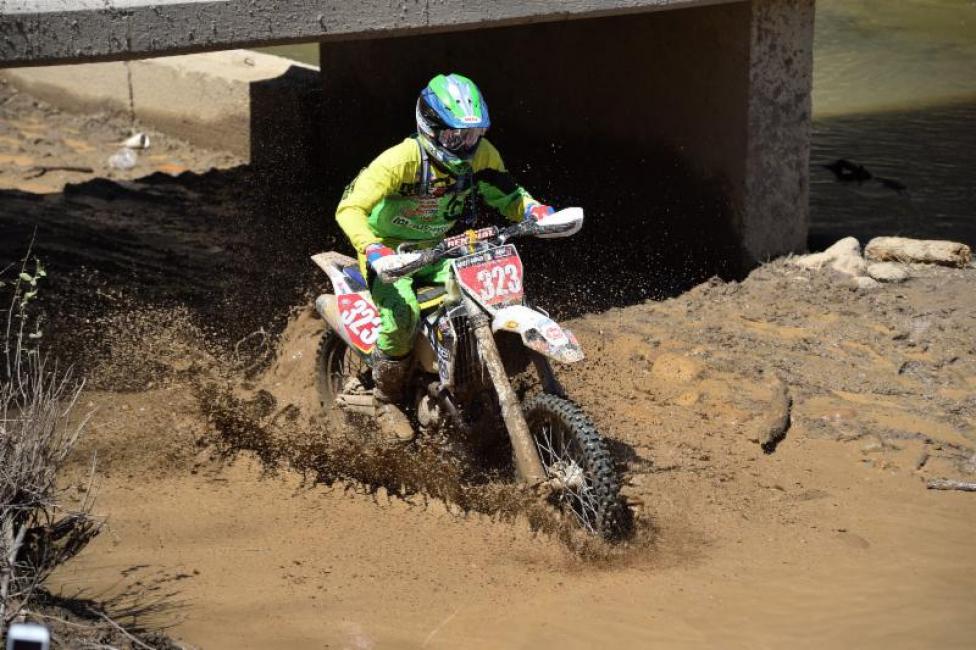 Brandon Keegan
Battles to 3rd in 200B
Brandon battled from back in 7th position to his 3rd place finish. A bad crash a couple hundred feet from the finish almost had him losing his podium position but the newly-turned 17 yr. old recovered and saved it.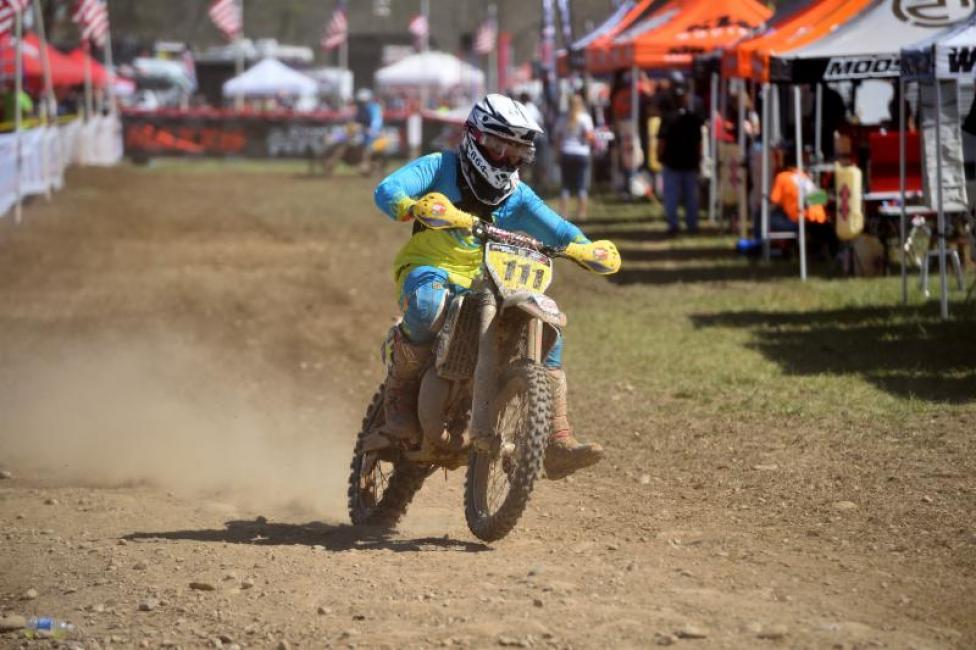 KR4 Team Results
Pro Team:
Grant Baylor 9th XC1
Scott Grills 10th XC1
Jesper Borjesson 16th XC2
Hunter Neuwirth 3rd XC3
Tayla Jones WXC 1st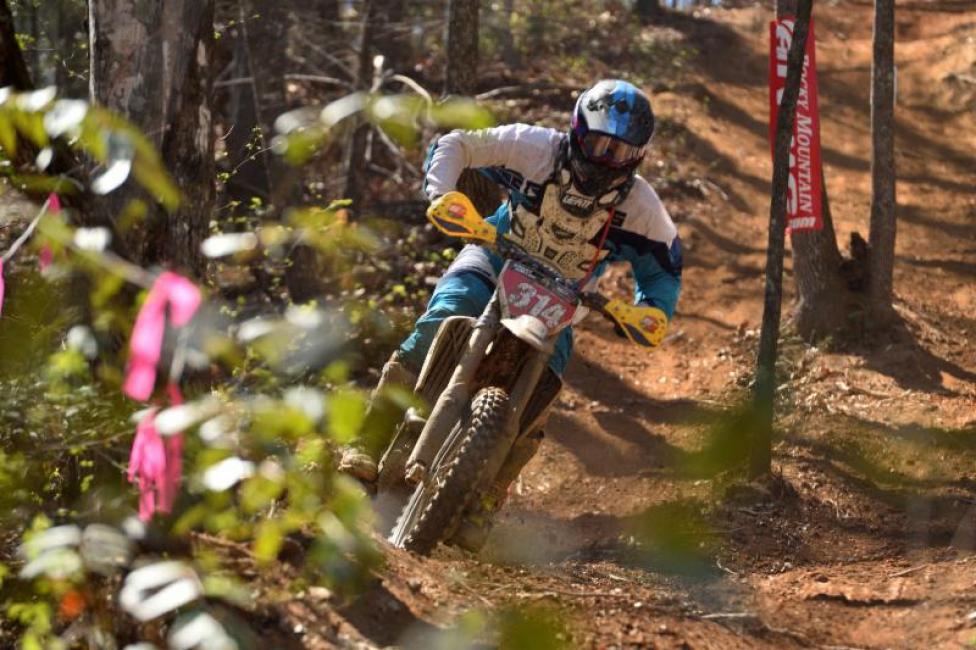 Arrive-N-Ride:
Colin Keegan 7th 4-Stroke A Lites
Conner Keegan 12th 4-Stroke A Lites
Hunter Williams 13th 4-Stroke A Lites
Chase Sweda 3rd 250B
Brandon Keegan 3rd 200B
Bill Gold 5th Silver Masters A 55+
Troy Horbaty 4th 85 7-11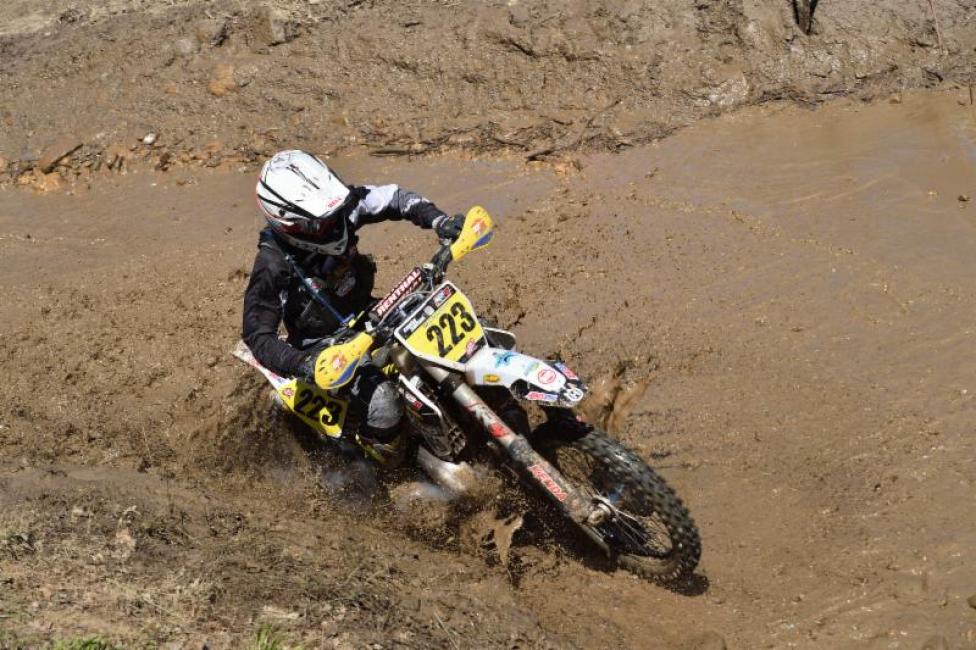 Grass Roots:
Hank Hays 6th 200A
Will Bryan 10th Vet B 30+
Jonathan Trump 6th 125 B/C
Al Chuppa DNF Elite Masters 65+
Dylan Kosarik 18th 65 10-11
Ronnie Kosarik 32nd Super Mini 14-15