Rockstar Energy Husqvarna Factory Racing's Thad Duvall Finishes 2nd at GNCC Round 2
TimeTuesday, March 14, 2017 | 1:00 PM
Wild Boar Round 2 of the GNCC took place this weekend in Palatka, Florida where giant mud-holes and sand-pits are no stranger to the riders. The physically demanding course was about 13 miles long with lap times running around the 30-minute mark for top riders.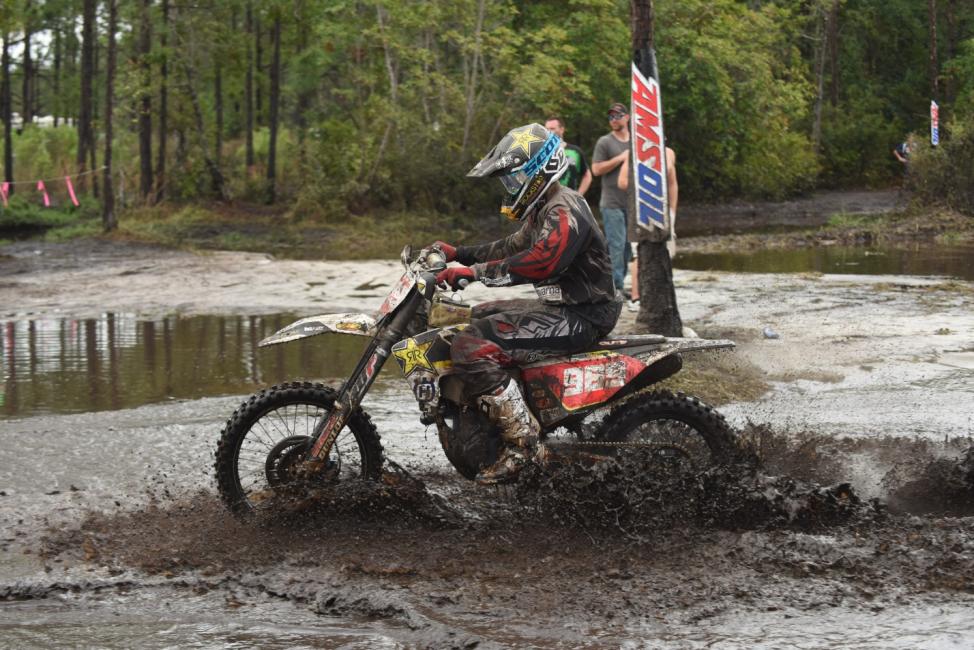 Rockstar Energy Husqvarna Factory Racing's Thad Duvall got a great start as the green flag dropped and he charged ahead in search for the lead position. Shortly after the start, the weather changed drastically yielding a healthy down pour for about 20 minutes. This threw racers for a loop as they battled the rough terrain and sudden rain storm. Duvall finished the first lap in a 4th place position but he continued to push through the ranks and by the halfway point, was riding in 2nd place, close behind the front runner. From there the battle was on. Thad battled back and forth with GNCC Champion Kailub Russell for 1st place. As they crossed the finish line, Thad was just fractions of a second behind his competitor, settling for second place.
"It felt great to battle for the top spot the entire race. I couldn't have asked for a better bounce-back after a tough first round. My FX 350 worked awesome in the mud and Florida sand." Said an excited Thad Duvall.
Rockstar Energy Husqvarna Factory Racing's Josh Strang was unable to race due to previously sustained injuries.
Rockstar Energy Husqvarna Factory Racing's Thad Duvall and Josh Strang will continue their stay in Florida to attend the National Enduro, next weekend March 19.