Jared Bolton
TimeThursday, December 22, 2016 | 5:15 PM
Welcome to Quick Fill.
With the Holiday Season in full-force, it really makes the GNCC off-season a bit more bearable. I'm sure the large majority of you have asked Santa Clause for a bunch of fresh riding gear, parts for your machines and all sorts of other race-related goodies. I think we can all agree that these are the kinds of Christmas gifts that continue to give the whole time you use them.
Of course, you have to be on the nice list for Santa Clause to bring you these great presents and that even means when you're at the races. Earlier this year we had a long meeting with Mr. Clause himself and we all agree that being on your best behavior at the race track is also another key to staying on the nice list. He agreed that things like course cutting, stealing signage, littering, disrespecting your fellow racers or GNCC staff members, and pit riding when you know you're not supposed to are all ways to get you on the fast track to the naughty list.
Santa also agreed that good deeds such as picking up your trash, helping fellow racers (almost everyone does this already!) and listening to the riders meeting, especially the track description part, are all ways to get extra bonus points for Santa's nice list. Overall, we had a very productive meeting with Mr. Clause and these are all things to keep in mind heading into the 2017 season.
There's also some fresh news coming out over the next few weeks. For starters, Chelsea has an announcement that will serve as a special Christmas present for everyone. We're also about to hear of some pro riders 2017 plans. There's one in particular that I know we'll hear about after January 1st, so definitely stay tuned for that one!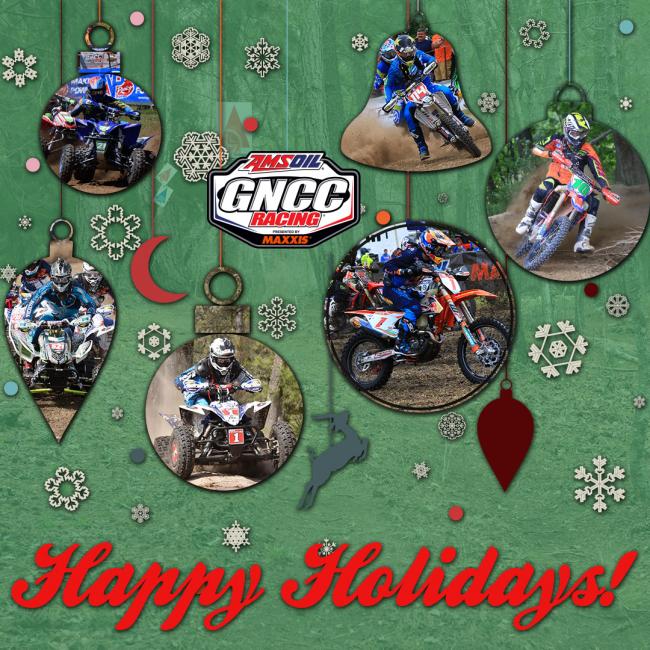 GNCC Night Before Christmas (Jared Bolton)
Now if you're a weekly reader of Quick Fill, you may know that this has been shared for the past couple of years now. I always seem to end up making some tweaks here and there, but we'll keep it going until it becomes a GNCC Christmas tradition! Enjoy!
'Twas the night before Christmas, when all across the land
Not a creature was stirring, not even at Ironman;
Every machine sitting in the garage with care,
In hopes that next season soon would be there.

The children were nestled all snug in their beds,
While visions of 2-strokes danced in their heads;
Mama in her PJ's, and I in my Snowshoe shirt
Had just settled down to dream about the dirt.

When out on the lawn I could hear a Polaris ACE
I sprang from the bed and yelled "there's a race?"
Running to the garage I got pretty siked,
Threw on my boots and jumped on my bike.

The moon on the breast of the newly lighted track,
Gave the luster of mid-day to objects out back;
When, what to my wondering eyes should appear,
But a full row of riders, dressed out in fresh gear.

With that striped shirt flagman whom I always see,
I knew right away that it was Ricky Towery.
Suddenly over the loudspeaker Rodney came,
And he yelled, and shouted, and called them by name;

"Russell and Baylor, Fowler and McGill, Strang and Bach, McClure and Neal"
To the first turn, it shall be a great day,
TEEEEEEEEENN SECONDS and we'll be underway!"

Ripping up the wet dirt beneath the sky,
I thought to myself, "man these guys can really fly";
So up the steepest hill each rider flew,
Throwing roost all the way, with help from mud fleas too.

And then with a splash going through the deepest creek
I told myself "I'm going to do this every week!";
Drawing my hand to pull a tear off from my goggle lens,
I realized that I was in a position to win.

So I hammered down, and began to pull away
My confidence told me that today was my day;
I grabbed the hose and took a sip from my Camelbak,
Right before climbing the biggest hill on the track.

As I crested the hill I realized the track was rough
To finish this race, I've got to be tough;
I kept it together, not one single stall,
Next thing I knew, I was leading the overall!

I wonder to myself, "how could it be,
An amateur like me has somehow taken the lead?"
Even though my mind nearly filled with doubt,
These kinds of things are what GNCC Racing is all about.

I just had to keep things up for one more lap,
A win like this would put me on the map!
Through pro pits with a twist of the throttle,
Stopping for gas and a fresh water bottle.

My crew spoke not a word, but went straight to work,
And filled up the gas tank; then turned with a jerk.
I asked about 2nd place, my voice filled with doubt,
They gave me a nod and said "man, you checked out!"

Crossing the finish I took the checkered flag,
I jumped on the podium, and tossed out some swag.
I grabbed the mic from Rodney and yelled with all my might,
MERRY CHRISTMAS TO ALL, AND TO ALL A GOODNIGHT!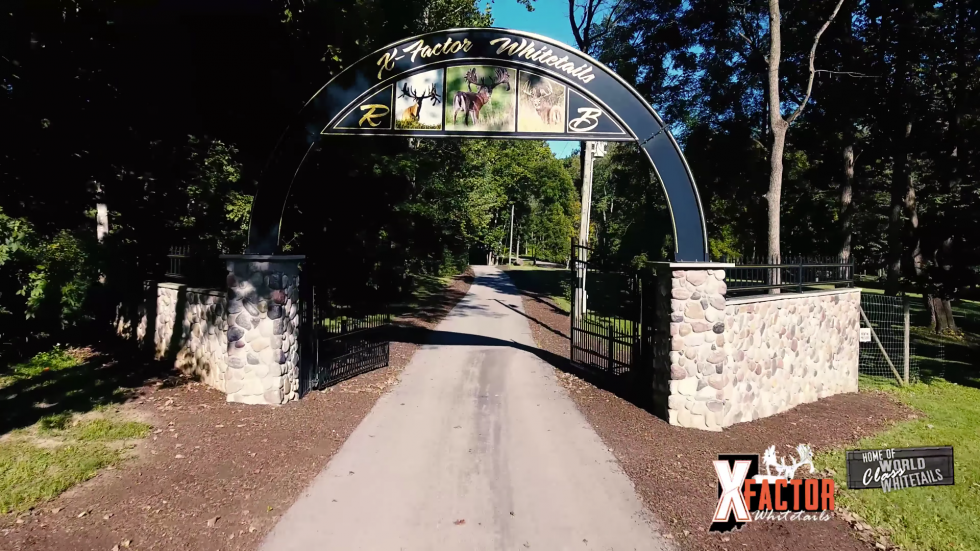 Weekly Updates (Chelsea Taylor)
With Christmas on this Sunday we have some big presents for you! Just today we have made a few different announcements including a special change in our 2017 schedule. We will be heading to Peru, Indiana for the Inaugural X-Factor GNCC. When we originally released the schedule a couple months ago, the Limestone 100 was scheduled for May 6 and 7. However, due to the nearby Indiana University graduation taking place on the same weekend, we felt it necessary to make a change to the schedule and go to a different venue due to the lack of hotel rooms.
We are extremely excited to add a new stop on the schedule, and the best part is that there will be fresh tracks for each race since this is the first time there has been a race on the property! The property is home to the X-Factor Whitetails of Indiana which is known for having some of the largest deer in the world, but don't worry we won't be racing where the deer are! With over 3,800 acres it's sure to be a good weekend! This race also offers the perfect opportunity for racers from Michigan and Illinois to join the GNCC Racing Nation. You can read the full release HERE.
Also, the 2017 rules and classes were released earlier today. You can view everything HERE. Jared will be discussing the newest XC3 addition in his next section, but I wanted to touch base on the new opportunities especially for female racers! There will be a brand-new Womens class in the UTV race along with a Masters 45+ division. Also, the Single Seat UTV race will continue to have the SSXC class, but the College class has been changed to SS Novice in hopes of encouraging new racers to come participate!
Some of the biggest news for female riders comes to the bike side where there will be three different classes for females to choose from in the 10 a.m. race. The WXC class will remain the same, but a Women B class will provide a much-needed stepping stone from the Women C class. With the lack of females (compared to males!) in the sport, the skill levels vary greatly. It's our hope that past Women Amateur champions will continue to race and improve their abilities and comfort level in the Women B class before jumping to the front row in the WXC class.
We have also made a few changes to our race fees. Majority of the race fees will stay the same when you pre-register. Also, don't forget if you pre-register you will receive a $20 Race Gas gift card compliments of Rocky Mountain ATV/MC. These gift cards can be combined and are redeemable on all inventory. But no need to worry about your race fees going up if you continue (or start) pre-registering.
Just this past week Walker Fowler was recognized at the Yamaha headquarters in California. Walker was once again added into the Yamaha Wall of Champions due to his second GNCC National Championship. Check out this neat video with all the champions HERE.
If you have any questions on the rules, classes, race fees or etc, please call the GNCC office at 304-284-0084. We will be closed for Christmas this Monday, December 26, but in the meantime check out all the great Christmas cards that were sent to the office!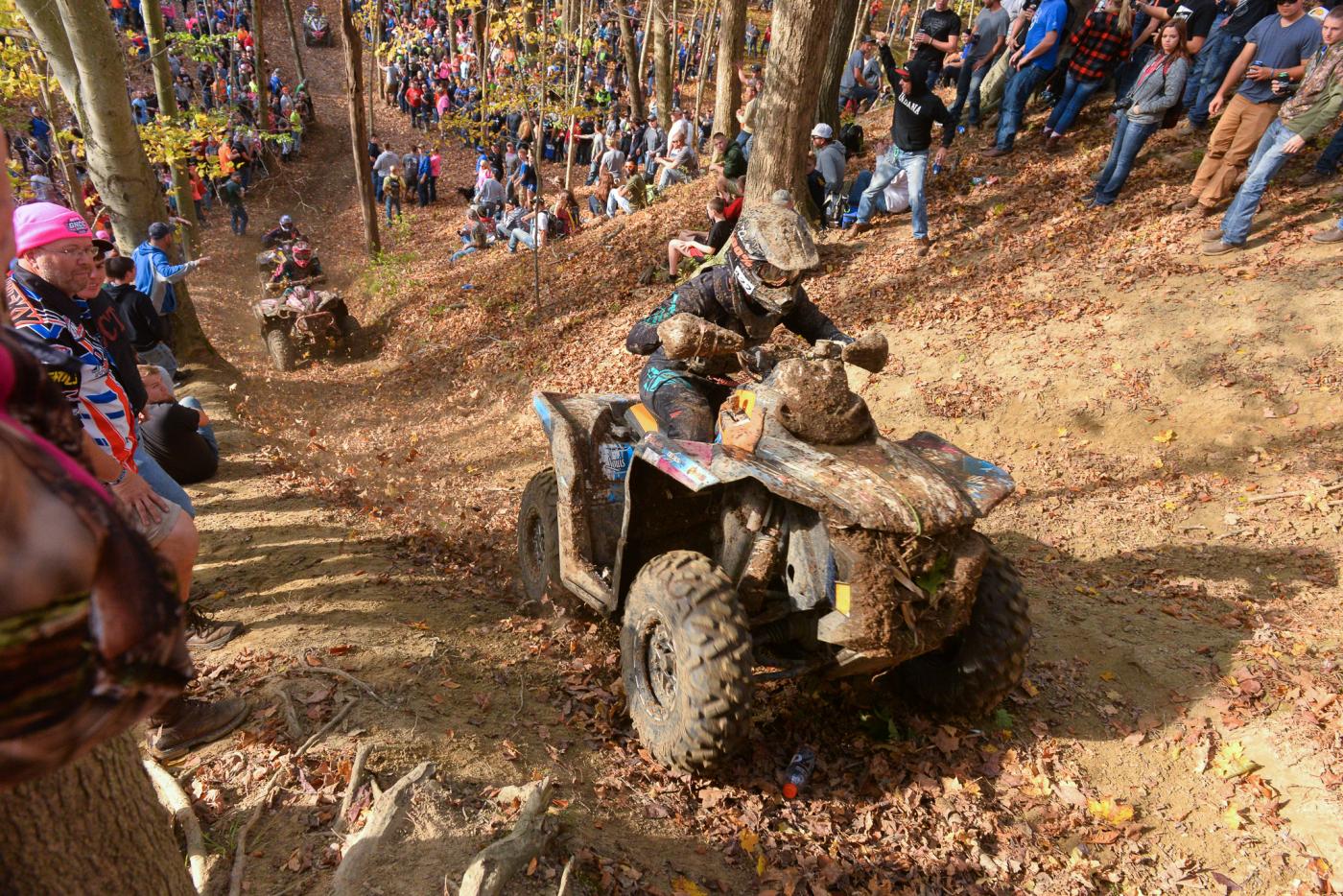 Miller Time (Rodney Tomblin)
The 2016 GNCC championship introduced us to a new face and new champion in Greenville, Texas's Cody Miller. Cody, along with big brother Hunter Miller, is no stranger to racing as both used to be top ATVMX stars but have never really been known in the off-road world. Except for a one-time stop at The John Penton GNCC in 2013, Cody and Hunter never raced a GNCC, so when they showed up in Florida they were an unknown and unexpected factor for both 4x4 ATV and SXS racing.
I had a chance to talk to Cody earlier this morning and he told me he has been busy working on the family ranch in Texas where he helps rustle a heard of cows and maintain nearly one thousand acres of Texas ranch land. Between him, his older brother, and parents it's a full time job but Cody also says that even though racing is largely a hobby, it is also his business. Farming is a way of living and racing is a way of life is the way Cody looks at it. Winning the GNCC Pro UTV National Championship this past season also made Cody's way of life a lot more enjoyable and opened a whole new world of possibilities.
Cody has always been known to be a great ATV racer and actually competed at the professional level in ATVMX. The last race he competed in there was at the Caleb Moore Memorial ATV Pro Challenge in 2013. Since then the focus has turned to off-road. From the local Texas Championship to now the nationals, Miller Brothers Racing is back in the spot light and is hoping to lead the way in the future.
Last season in the 4x4 Pro ATV class Cody won the final three rounds and played an important role this season in the changing of the guard as far as the title was concerned in that class. He actually won a total of four races in this class and one has to wonder if a dual national championship might be in store for this cowboy.
According to Cody, as much fun as he had this past season that he will be focused on winning the UTV title again next year and is making some program changes. One includes no racing Saturday before a big race. That's a bummer to know for fans but for the 4x4 Pro competition it has to be good news. As Cody told me, he will miss racing this class as it has some of the most competitive racing he has ever been part of but the bigger picture is what he looks at now.
Part of the picture is that Cody may not be racing 4x4 Pro on Saturday but he will be racing on Sunday on a motorcycle. Cody says he won't set the world on fire but hopes to be competitive by season end in whatever class he decides to race. He said he was a four-wheeled guy who has ridden some two wheeled motocross, and said he felt like a "decent intermediate rider" but has never raced one in the woods which should be interesting itself. He said not to look for him to be racing in the pro ranks anytime soon but feels his results will be much better at the final round.
I really look forward to hearing about the program the brothers are putting together for 2017. Even though there has been nothing said out of their camp in that direction and there have been no rumors floating, you just have to feel some announcements of some sort should be coming soon.
What I do know is that Cody said they may hit the first round of TORCS UTV racing but mostly looking forward to what GNCC had to offer in 2017 as that is the main focus. There should be some news coming from Miller Brothers Racing soon as to what the full program will look like but one thing is for certain, Cody Miller will be back in full force to defend his National Championship in hopes of calling it "Miller time" once more.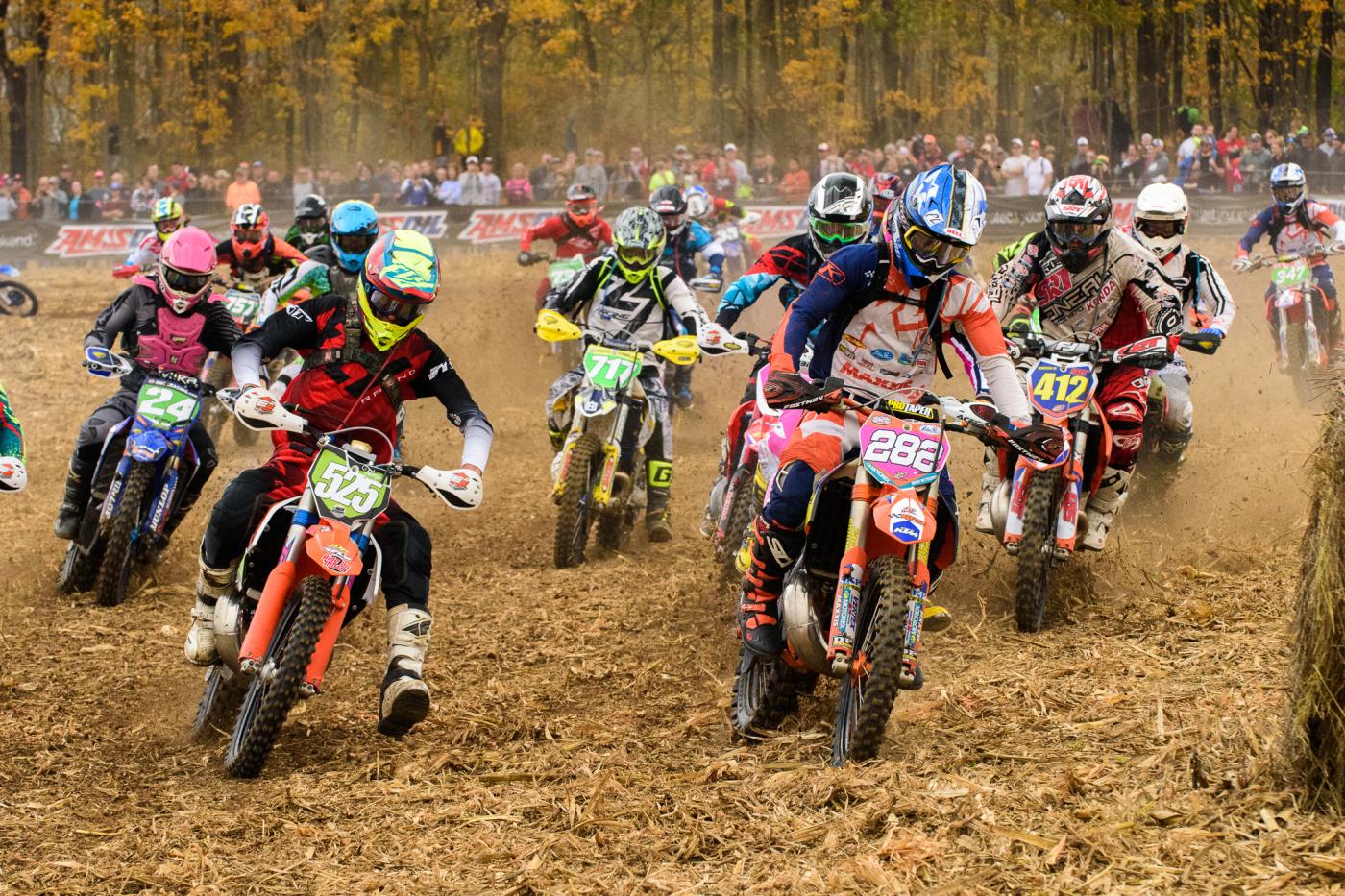 Class Changes on the Horizon! (Jared Bolton)
As Chelsea mentioned earlier, we just put out the finalized rules and National Classes. When we originally posted these for public review and comment, we had changed the 200cc classes on the bike side to 125cc classes with a 150cc cap to accommodate those machines. However, after a bit of feedback we'll be sticking with the 200cc classes for now.
For years the KTM 200 was a go-to machine in that class but in the past few years many riders have taken a liking to other models and KTM suspended production of the 200cc machine in favor for the 150cc 2-stroke that many have come to really enjoy. However, 2017 marks the first year without a KTM 200, so to accommodate the large number of existing 200cc machines, we'll keep those classes at 200 for now.
Now, for you 125cc lovers, there is a piece of huge news in the classes. The addition of the new XC3 125 Pro class is a big boost to the 125 world. This class will serve as a bit of a dual-purpose class. Not only will it be a great transition for younger riders moving up but it is also a perfect place for pro riders on the latter end of their career to transition out of the pro ranks while also having loads of fun and still remaining competitive.
This is a really cool class and the folks who have found out about it thus far are pretty excited. The 125cc market has really grown over the past few years and continues to grow at a great pace. These machines are cheap, easy to maintain and of course they're big fun as well. Not only will this be a bunch of fun for the racers but it's sure to become a fan favorite as well. So if you're a racer on top of your game looking to have a bunch of fun, break out the 1-2-5 and give the XC3 class a whirl because it's going to be awesome!