Chuck Lemaster
TimeTuesday, October 25, 2016 | 4:10 PM
This week, we caught wind of an unusual story that happened after the ISDE. According to the legend, Coastal Racing team owner, Scott Kiger was in Spain and got to talking to "a guy." The guy turned out to be 4-time World Enduro Champion, Paul Edmondson. Paul was in Spain because his son, Jack, was racing on the Junior Trophy Team for Great Britain. Paul mentioned that he "sure would like to get his son over to the United States to race a GNCC." By the end of the evening, Kiger was working on details for 19-year old Jack to fly over and compete in the season finale! Furthermore, GNCCRacing.com heard that Coastal Team Manager Barry Hawk was giving shelter to young Jack, so we called to get the details and to see if we could talk with Jack.
GNCCRacing.com: Hi Barry, we heard this story in the office and thought we'd call and get the scoop! Apparently, the team came back from ISDE with an extra member?
Barry Hawk: [laughs] Yeah! It was something like that! But, there's a back-story. Paul Edmondson has roots over here. Back in his day when he was racing World Enduros, he would show up over here and race GNCCs. He never won the championship, but he's in the record books for winning 4 GNCC overalls. He and Jeff Russell go way back. So yea, Jeff and Scott were hanging out in Spain and got to talk with Paul…but it wasn't like Paul was a complete stranger. Paul said something to the effect that he would like his son Jack to race in the USA, and Scott was able to pull some strings!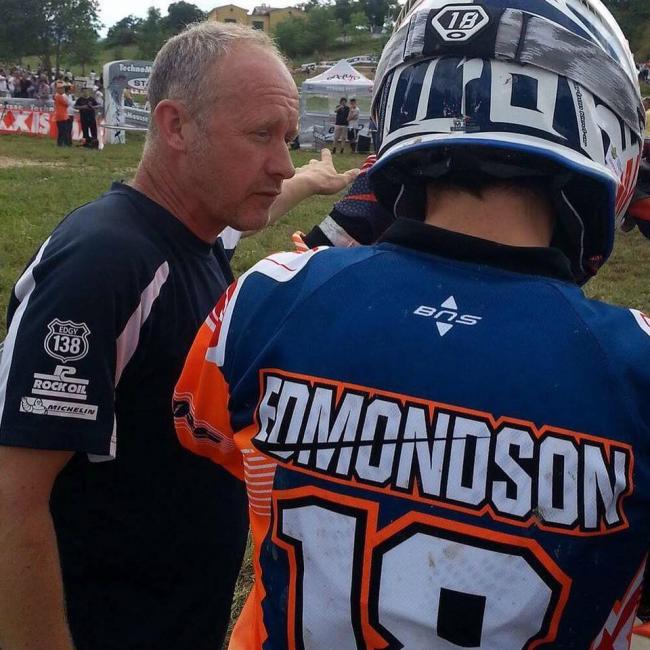 So you have Jack there at your house?
Not at the moment! He took off to town with Eli Kiger and Craig DeLong. He flew from the UK and I picked him up at the airport Friday, got him a bike and took him racing Sunday. He ran a NECXC and won the overall!
That's a great way to come to America! Did you have him on a Coastal bike, I assume?
Actually, no. The kid is fast. He's sponsored by KTM UK and we are a Husky team. We didn't want there to be sponsor conflict or confusion, so Scott called his buddy, Gary Bowers, over at Kari Resources and Gary offered to loan a 2017 KTM 150 for Jack to use. Jack was racing a 125 over in Europe and has some seat time on the 150, so we figured he could adjust.
That's pretty cool how it all came together.
It took a lot of people! It wasn't just a conversation and then the road was paved. There were a lot of phone calls and coordination. Anything could have gone sideways, but people pulled together and we are excited for Jack to get the opportunity and want to provide him the best support that we can!
You mentioned he ran a local race this weekend and won! That's impressive.
I was able to help out with the track crew this weekend (like I used to do with GNCC). It was cool because I got to see him ride different parts of the track and compare him to what everyone else was doing. It's been a while since we've had the Europeans over here and we get used to how we ride and forget that the Europeans have a different style! It was neat to see him ride.
How so? What do they do that's different?
Well, I saw this back when I was racing against Juha Salminen and David Knight. Their whole approach was different. Whereas Americans will come into a corner in the same place and power out in the same line, the Europeans were always looking for that smooth line. Their wheel might be 2 inches out of the main line or two feet! Jack has that style; he has that eye where he is looking for the best entrance and best exit. And it works! You get out of that rough chop and it's easier on your suspension and the wheel hooks up better and takes less energy. I really tried to adapt so that my speed increased. It's easy to just take the same line as everyone else and focus on corner speed, but as the race wears on, that main line gets rougher and takes more power and more energy. I noticed that Jack was hitting the corner apexes, but his entrance and exit were different from everyone else. That's going to help in a three-hour race.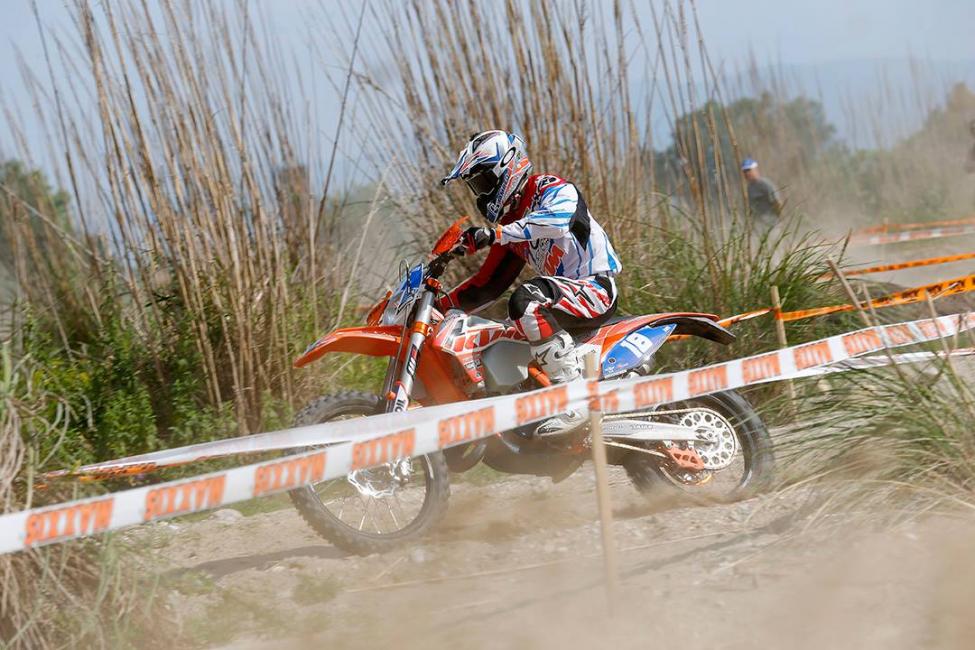 You've got a good eye! You're a good fit for Team Manager…AND, let us here at GNCCRacing.com congratulate you on your recent induction to the Yamaha Hall of Fame.
Thank you! That was a huge honor. I couldn't believe I was on stage with some of those guys – guys that I had looked up to when I was racing. Road racers like Freddie Spencer and Jamie Hacking, but also dirt guys like Doug Henry, Randy Hawkins and John Dowd…it was a really special night. As I got to hang out, I realized they were all like me, guys with a dream, talent and lot of work. Yamaha made it a special night and I'm grateful for their recognition.
Editor's note: You can watch Barry's induction video (with voice over by our very own Jason Weigandt) at https://www.youtube.com/watch?v=afARVQc-u2c&feature=youtu.be
Well, we actually called to talk to Jack! So I'm going to hang up with you and call Eli [Kiger]'s cell phone and see if I can reach him. Thanks so much for your input!
No problem. Let me know if you can't reach him and we'll try it another way. Otherwise, see you at Ironman!
GNCCRacing.com calls Eli:
Eli Kiger: Hello?
Hey Eli, this is Chuck with GNCCRacing.com. What are you up to?
Sitting at Buffalo Wild Wings with Craig DeLong and Jack Edmondson. I assume you are calling for Jack?
We are! But your turn is coming. You keep it pinned on Saturdays and we'll be watching!
Great! Here he is.
Jack Edmondson: Hello?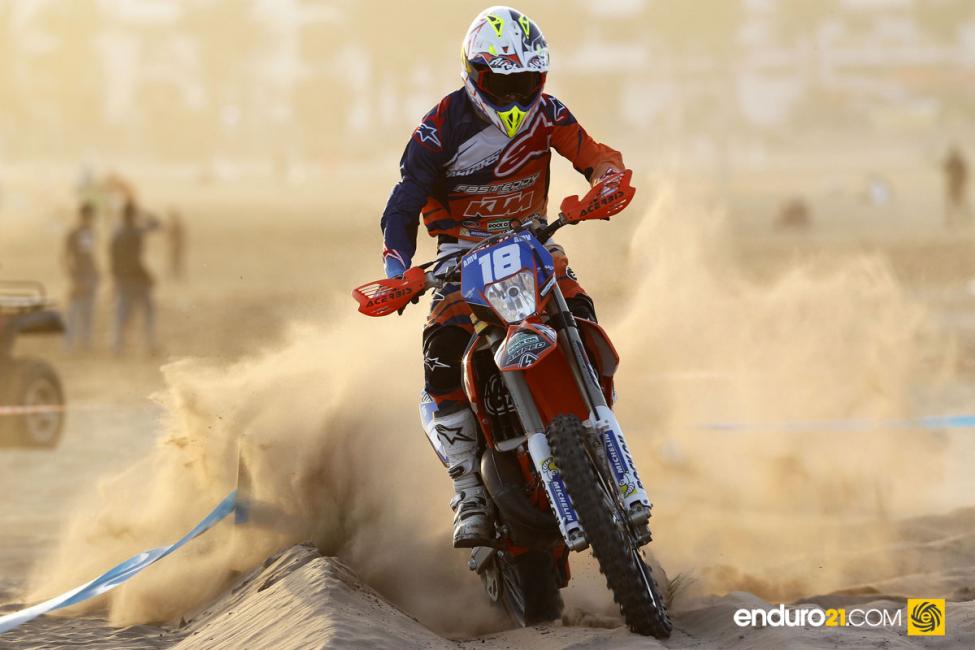 Hey Jack! This is GNCCRacing.com calling to welcome you to the United States and say we are looking forward to having you race with us this coming weekend!
Thank you! It's great to be here and everyone has been so nice. It's been a great experience so far.
As I understand it, you are from Great Britain. Do they have chicken wings over there?
No, I've never eaten chicken wings before, but I really like them!
Then obviously, Eli and Craig are taking good care of you and not giving you the Nuclear Option wings!
No! Nothing too hot! They've been great to hang out with. I've been riding with Craig and we've been having a good time.
That's good to hear! I understand you raced already?
Yes! I got here Saturday, picked up a bike from Gary and went to the races! It was a bit slippery. I guess it had been raining in recent days. But that wasn't a problem. It rains a lot where I am from so I like it. At the end, I had won and beat Craig [DeLong]. But we've been hanging out since and riding together and that's really different – it's good!
What's so different?
It's just that in Europe, we race and remain competitors. It seems like everyone is much more serious. But over here, you race and then ride together and hang out.
Well hopefully you will find us just as fast, but maybe a little more laid back and friendly!
Yes! That sounds like a good description.
So over here, we know your dad. He came and raced some GNCCs and won several of them. But how old are you and what is your background?
I'm 19 years old and have been riding and racing since I was 7. I've done some cross-country racing, but have spent the last two years racing the World Enduro Series. I just won the 125cc Championship.
Editor's Note: Jack won 9 out of 12 races, including an 8 race win streak to clinch the Youth (125cc) World Enduro Championship.
Congratulations! That is awesome and we are happy to have you here for our final round of GNCC racing! Has this been on your "To Do" list for a long time?
Yes! Especially since my dad raced over here. This is the biggest off-road race series in the world, so I think everyone at some point wants to come over and see what it's like.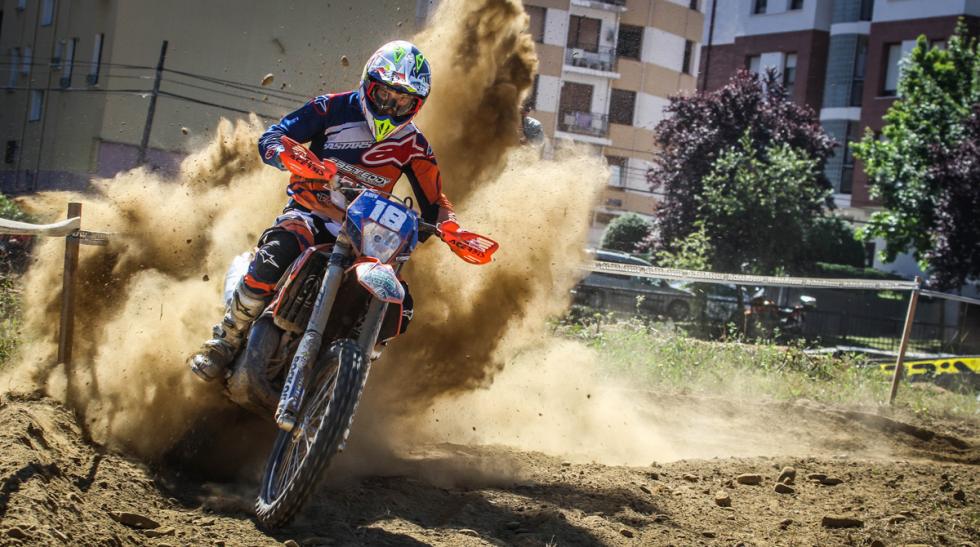 I know this is just for fun and see what it's all about, but do you have any personal goals that you hope to achieve this weekend?
Well, I want to finish strong. I'd be happy with a top 5 for the XC2 class. But I want to be pushing for a podium!
Sounds like you came to race, not trail ride!
[Laughs] Yes, that's right!
You were just on the Junior Trophy Team representing Great Britain at the ISDE. You guys were running strong there for a while.
We were in 6th position until day 4. One of our guys had to drop and that set us back. I finished 33rd overall, though. And, I was on a 125!
That's really awesome! Congratulations on your Enduro Championship and ISDE performance! Welcome again to the USA. We look forward to meeting you at the Ironman this weekend. Is there anyone you'd like to give a "Thank you" to?
Of course, I want to say, "thank you" to Barry and Scott at COASTAL. They have shown me the way and given the support of the shop and equipment. Huge thank you to Gary at Kari Resources for loaning me the KTM 150. Thanks to Joey Rosso and David (Hollywood) Cripe for pit services. Craig and Eli for showing me around. And KTM UK for all their support for getting me to where I am!