TimeThursday, March 7, 2013 | 9:50 PM
Welcome to Quick Fill.
Well, I am happy to report that this week's edition of QF is coming to you from the warm Florida sunshine, although if you speak to anyone from south of the border, it's colder than it's ever been at 67 degrees today. After dodging the storm of the century earlier this week, I'm more than ecstatic to be in anything above 30 degrees.
This morning officially kicked off the 2013 AMSOIL GNCC media tour with two separate school visits in Avon Park, Florida. I just want to start off by thanking Ronnie, Justin, Jacob and the entire (and I mean ENTIRE) Jackson family for their incredible hospitality today. The Jackson family got us hooked up with the Avon Park School District at the end of last season and since then they've been making sure all the details are taken care of. Today's visits consisted of about 400 elementary kids in the morning and around 800 middle school students in the afternoon. Adam McGill, Johnny Gallagher and Braden Henthorn came out with Nick "the new guy" Koester and myself and we had a blast talking to students about positive living topics like perseverance, goal setting, bullying prevention and motorcycle/ATV safety. The guys did a great job talking with the kids and I must say, I am continuously impressed by how well spoken our GNCC racers are and how well they present themselves and our sport to the public. Needless to say, we had a great day of bench racing, catching up and just goofing off with the whole crew. In between the two school visits, Ronnie Jackson and the Avon Park Champions Club treated our group to a delicious buffet style lunch in one of the oldest buildings in the town of Avon Park, or as the locals call it "The Park". They treated our GNCC crew like royalty and it was really cool to meet so many GNCC enthusiasts in the Avon Park community (granted most of them were Jacksons, but it was still awesome!). I guess I didn't realize how much GNCC and off-road racing in general has impacted the community in southern Florida. Again, huge thanks to the Avon Park crew for their great hospitality and we hope to see everyone this weekend at River Ranch!
So as Nick and I have been making our journey south, we've been getting lots of high fives and making new friends along the way and it's not because of Nick's charming good looks. We're taking our new Mid-State Chevy on its first ever GNCC road trip, and actually its first road trip in general since we got the thing with only 18 miles on it. Gear Services wrapped it up with an awesome AMSOIL GNCC skin and we're excited to have an official truck of GNCC this season! Pretty much anywhere we've stopped here in Florida someone has recognized GNCC and given us the thumbs up, which is always cool.
So I talked with Shane Watts earlier this week and he mentioned the DirtWise Schools/KTM-Parts.com/Maxxis race team is bringing Lazydays RV, Enduro Spec Suspension, StukMX.com graphics, and Rescue Pegs on to support defending UK Jason Thomas this season. And to celebrate the announcement, Lazydays RV and the team will be giving away a FREE new generation Go-Pro to a lucky race enthusiast on Tuesday at River Ranch. All you have to do is visit the team's Pro pit area there to enter the free drawing, so I don't see why in the world you wouldn't do it! More info can be found HERE.
Speaking of DirtWise, Layne Michael's newest blog post is online so head over to www.digitaloffroad.com and check that out. You can also find Jason Thomas' blog on www.offroadviking.com now.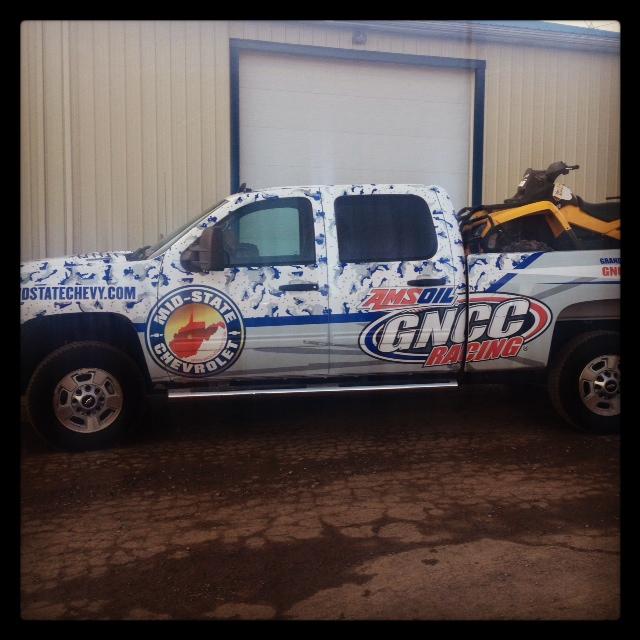 We're headed north towards Daytona for the next couple of days, getting things set up for the Daytona Amateur Supercross event Sunday and Monday but I'll be heading back down to River Ranch on Sunday to take part in the GNCC LIVE webcast for the afternoon race. It sounds like the crew is getting everything set up over there and Jared Bolton posted photos of the insane new satellite dish that'll be housing the internet connection for the live stream this year. The plan is to have coverage for both the ATV and bike PM races, so tune into the gnccracing.com website Sunday and Tuesday at 1 PM for our first go in live audio and video coverage.
And if you're reading this column, there's a 100% chance you've seen our new GNCC website. Hopefully you like the new upgrade and find things to be much cleaner and user friendly on the new site. We know there are still a few bugs to work out with the new site so please give us your comments and concerns by emailing [email protected]. We've got a web team focusing directly on making sure the new site flows well and makes things easier for you all. We appreciate the feedback we've gotten so far and hope to have everything worked out in the next month or so.
That's going to be all for me this week. We're pulling into the lively city of Daytona soon and we're looking forward to kicking off the race season this weekend. See you all soon!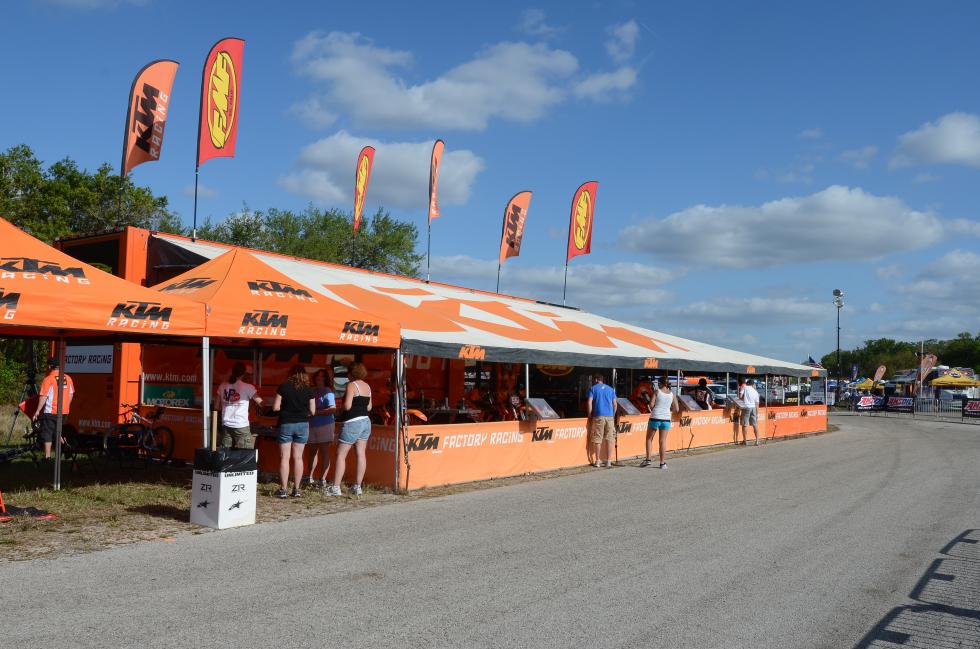 @Nickoester:
Hey all! I am looking forward to meeting more of you in 2013 since I am still technically the "new guy." I jumped onto the Racer Productions team halfway through the 2012 AMSOIL GNCC season and it has been a crash course in everything off-road, but I am definitely starting to feel like I am part the GNCC Racing family!
One of the newest AMSOIL GNCC partners is a fellow West Virginia company, Mid-State Chevrolet. You may have seen the new Mid-State/AMSOIL GNCC truck on our social media. We are super pumped about this new partnership and look forward to pushing the Chevy to the levy all year. Next time you're driving on I-79, be sure to stop at the Flatwoods Exit 67 and check out their huge Chevy truck selection.
Another brand new 2013 partner we are looking forward to working with this season is Slick Products. You will be introduced to Slick Products this weekend with the Slick Wash Station next to the afternoon podiums at River Ranch. The Slick Wash Station will be available for both ATV and Bike XC1 and XC2 podium finishers to clean their bikes before jumping on stage all season long. It's a pretty cool feature that will hopefully help you riders get your machines cleaned off a lot easier and faster with the top of the line with Slick Products. Let me see those sponsors!
Stay tuned for more on our partners and I look forward to seeing everyone at River Ranch!
Thanks, Nick. Be sure to stop and say hello to Nick (he'll be the tall dude with a GNCC shirt driving like a madman all over the events. And no I'm not talking about Dean).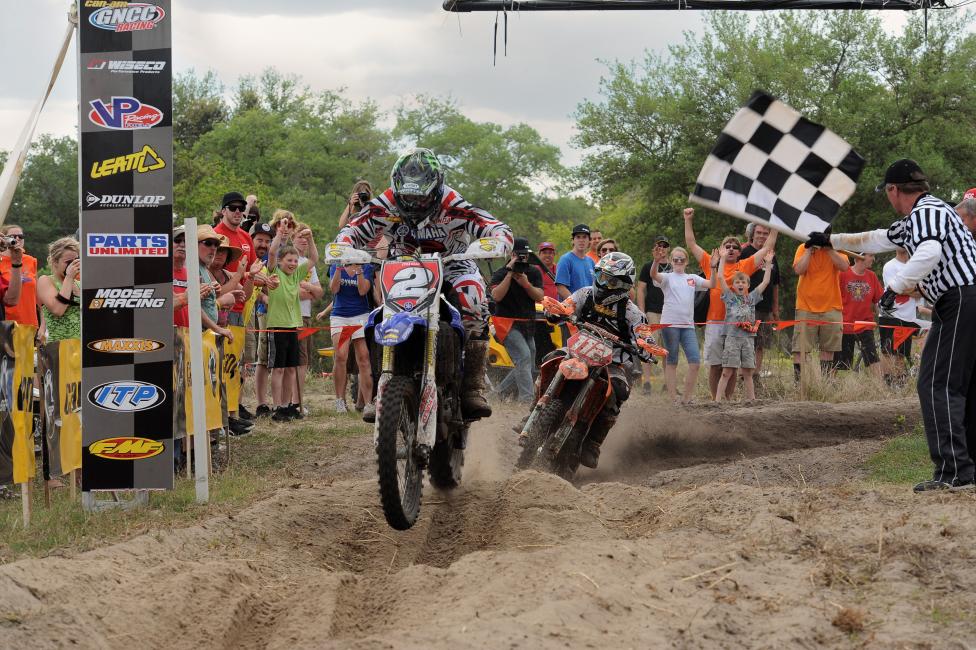 @JaredBolton:
Well folks, this is it. It's now time to get back into the swing of GNCC Racing. I know you're all more than ready to get back to racing, and I know I've been saying that a lot for several weeks now, but hey, it's finally here and we're ready to get rolling.
I'm also the first one of us to officially bring you a Quick Fill contribution from River Ranch and I've been out on the track with the guys all week and things are looking pretty good! There have been a few changes on the property that have mixed things up a little with the track, but that's just going to make things even more interesting!
The course is running backwards from last year, however, it has quite a few changes so don't expect a reverse 2012 course because it's a good bit different and will make things even more fun. One thing I've noticed is that it's pretty dry out here, and other than the big mud hole that the bikes ran through last year, all the swampy areas are fairly dry.
The best news of all though is that I've found the course to be very fun. It has an awesome flow to it that I've enjoyed going around so far and I hope I can squeeze in a chance to test ride it "at speed" (which is still pretty slow for me) before the weekend.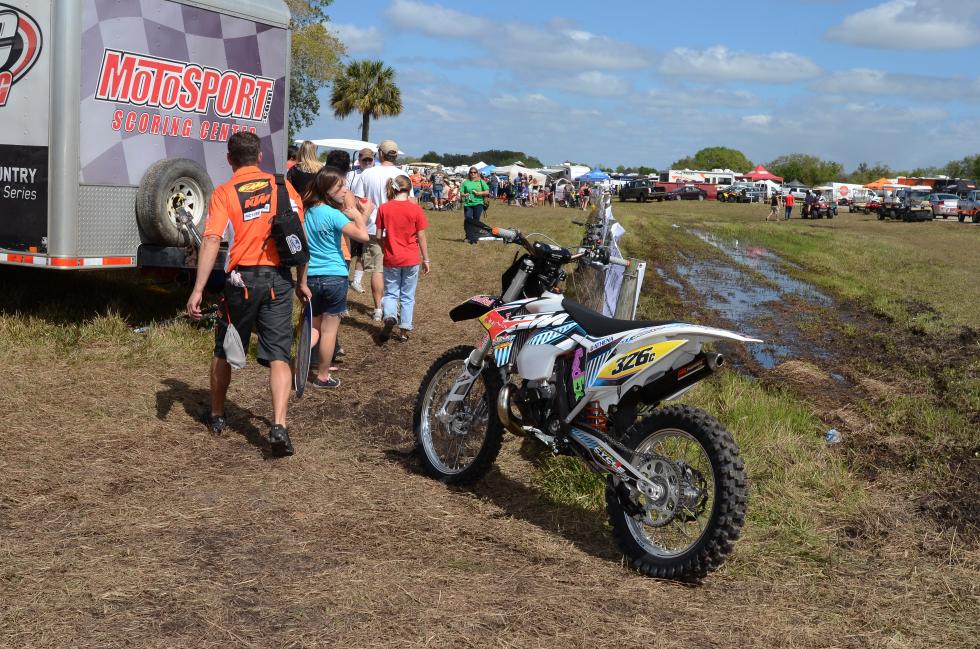 As to be expected as well, the weather for River Ranch is looking pretty great as well. The last I looked, the temperatures are supposed to be around 80-85 Saturday through Tuesday, which is going to sound very welcomed to a lot of you. However, don't forget that a lot of folks aren't used to that kind of heat yet this year, so make sure you stay hydrated before, during and after the race.
The only other weather-related thing I noticed was a 30% chance of rain on Tuesday. However, if there's one kind of terrain that rain will only help, it's sand. So that plus the fact that it's a 70% chance that it WON'T rain makes that seem pretty good.
While we've got an action packed week of racing coming up, last weekend saw the 2nd round of the 2013 National Enduro Series with the Sandlapper in Salley, South Carolina. Once again, Charlie Mullins put in a pretty solid performance to take the overall win. Charlie won the first 5 sections but had some bad luck in the final section of the day and had to settle for 8th but he was still able to snag the overall win.
Mike Lafferty actually tied Charlie in the first section and put together a good ride the rest of the day to take 2nd overall 50 seconds behind Mullins. Thad Duvall also put in a great ride as well to take 3rd place overall and even won the final section of the day.
While the action was taking place at Sandlapper, just a few miles up the road the Mid-East Hare Scramble Series was in action at Palmetto Motorsports Park. Paul Whibley would end up taking the overall win ahead of Josh Strang who made his debut race aboard his new Kawasaki. Takeshi Koikeda also put together a solid performance to take third place ahead of Trevor Bollinger and Matthew Nix.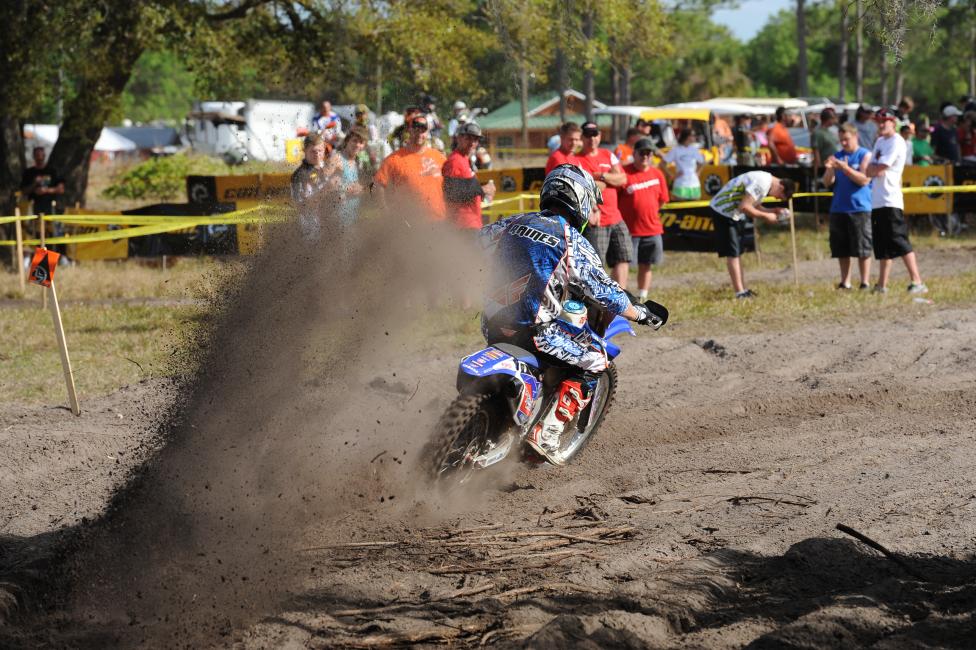 Kacy Martinez also started her trek east to start her campaign on the Women's class in 2013 and got in some seat time at the Mid-East race as well. Kacy took the Women's class win and also finished a solid 33rd overall against everyone. Pro and A riders included. Becca Sheets also had a great ride and ended up 2nd in the Women's class and 43rd overall.
On the quad side, Walker Fowler showed up to get in some seat time before Florida. That paid off as Walker put together a pretty great ride to snag the overall win ahead of Eric Hoyland. From what I heard, the course was pretty fast and I heard that Walker was getting around it pretty good as well. He's always a guy to keep an eye on but I was told to keep an extra eye on him this weekend.
While the racing last weekend was pretty intense, we've got a heck of a season kicking off this weekend. We've all talked about how much potential this season has and how we think it could turn out. Everyone should know that we're in for a real treat this season in GNCC Racing and it's time to get it all kicked off.
So that's it for me this week! I hope everyone is ready to get rolling because the time is officially upon us. Hope to see you all this weekend/week and best of luck to everyone! Until next time, Bolt-On out!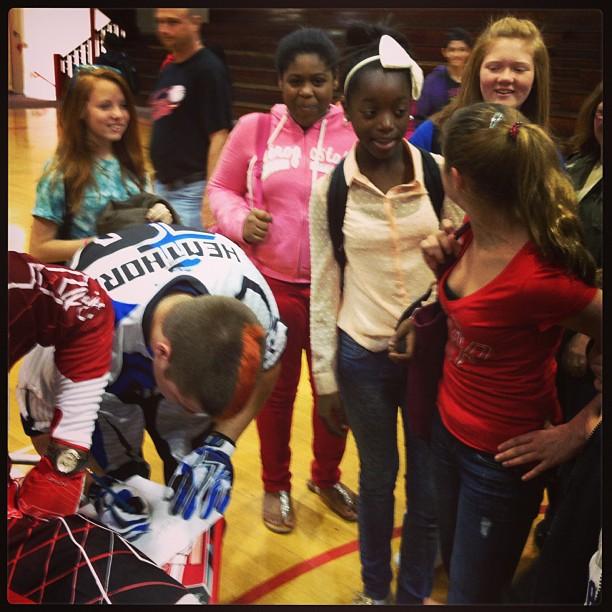 @HotRodney22:
Really!? I cannot believe the way this trip is going. I now realize and understand some of the horror stories some folks tell on their long journey to the races. I always chuckle a little and think to myself that I am glad it isn't me. Well, so far it's not looking good but I have had worse times honestly. It just seems more monumental I suppose since I have waited and prepared myself for the start of the season since the end of last season and now this.
As I began my journey yesterday afternoon, I had packed and loaded the car and was ready to roll. I kiss the kids, tell them to be good and go to get in the car when about that time as it sat idling, I heard an awful noise coming from under the hood. It sounded bad. I had just gotten the Midas touch the day before and I was like, what did those idiots do to my car. As it turns out, my car had thrown the serpentine belt. Not a big deal....normally. This time it became contrary and I created a whole new vocabulary in the process. (My momma would not be proud) After what seemed like an eternity, the new belt was on and away we go. Then I hear the noise again and this time only half the belt was gone. So I took a pair of scissors and cut off the excess to keep it from flopping around and on faith I begin my fifteen plus hour trip.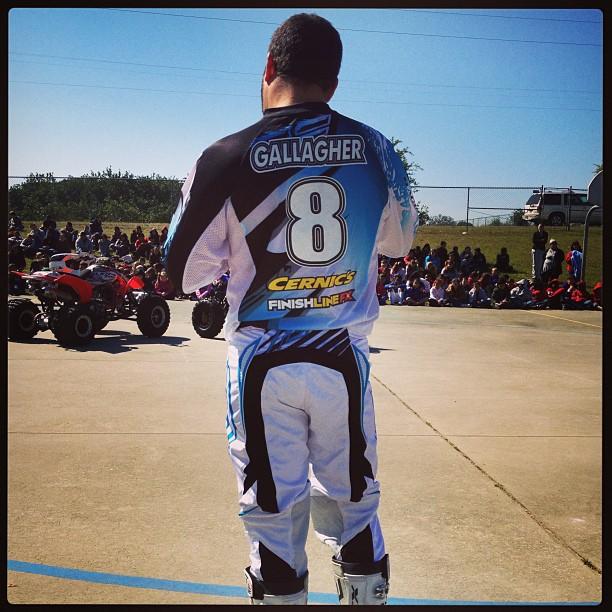 Now on to business. Right now as we speak the highways and byways are packed with motor homes and race trailers making the journey to Westgate River Ranch for round 1 of the world premier AMSOIL Grand National Cross Country Championship. And since this is also Bike Week in Daytona the trip south is that much more worth it. One can expect to see a lot of folks turning out for this year's GNCC with the field of competition lining up to wage war for the 2013 crown.
What can we expect this weekend from a racing standpoint? In a conversation I had yesterday with Barry Hawk, he said things are looking fairly typical for a Florida GNCC. He said there were a few surprises he encountered this year with more mud in some areas when the season has been so dry. He also talked about the Georgia track and said he has a good portion of it done and it is nearly ready to race less than a week after the season kicks off. You can hear that interview from Quad Radio here. Jen Kenyon also joined us and let us in on some of the changes and new things riders and fans can expect in 2013.
The talent field for both ATV and bikes is so deep right now. There will be a few new faces in the XC1 Pro ATV class this year but most eyes and most money are still on the old favorites. Chris Borich is looking to capture championship number 5 and in the process may blow the history books wide open if he can beat the all time wins record currently held by Bill Ballance. It will be an accomplishment that may never be beaten, or at least for a long time.
The one thing that folks may be thinking and wondering right now is does anyone have anything for Chris Borich? The answers are about to be revealed. Chris has been training with his stiffest competition including Walker Fowler, Chris Bithell, Johnny Gallagher and more. Yes I said Johnny G and with him coming off his best season ever of GNCC he may not be a contender for the championship in his mid 30's but he is a contender for something he has never been able to pull off and that is a win. I would not be surprised to see it come to fruition for him at some point this season. Right place, right time and it can happen. He is faster and more in control than he has ever been in his life and maturity may be all he has been lacking to get it done.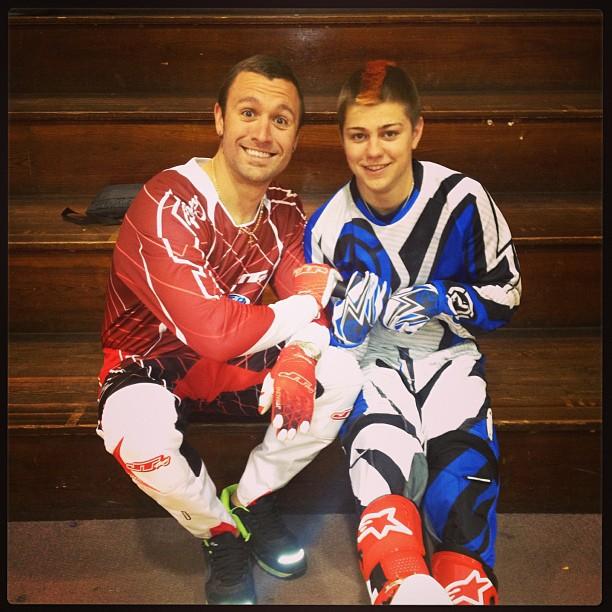 I feel that all eyes will be on Walker Fowler, Chris Bithell and Adam McGill to be the major contenders this year. But one cannot count out Jarrod "Sneaky Snake" McClure, who is reported to be tuned into the new bikes and new team. JB Racing is backing McClure this season with a Can-Am ride and this may be the magic he's been looking for.
Another one I am excited to see what can happen is Chris Bithell. Bithell has had some good seasons but seems to be frustrated with the way things would end. He believes in himself so much that he doesn't accept anything less than a win. Now he is on his own and on a Suzuki, one has to wonder if this change that has been so positive for so many in the recent past may not be best for him too. He says that it "feels good to be rider and mechanic" of his machines again. It makes him feel in control that may be what he has been lacking for a few years now.
Adam McGill and Walker Fowler both know what's in store for them and each one has work so much harder this season to position themselves to be even more of a thorn for Borich than in the past. One name that is missing and one that left a lasting impression on the GNCC racing community is Taylor Kiser. Kiser is said to have hung it up and is focusing on "life". Not a bad thing, but the fire we saw in the final rounds of 2012, Kiser was looked to be on a mission. It was an especially tough year for him after being so strong heading into the season and injuring his shoulder only days before the season began. One thing is for sure and that is that Taylor Kiser has been one of the most secretive riders ever in the offseason and maybe he will surprise everyone and be there after all. But I wouldn't count on it.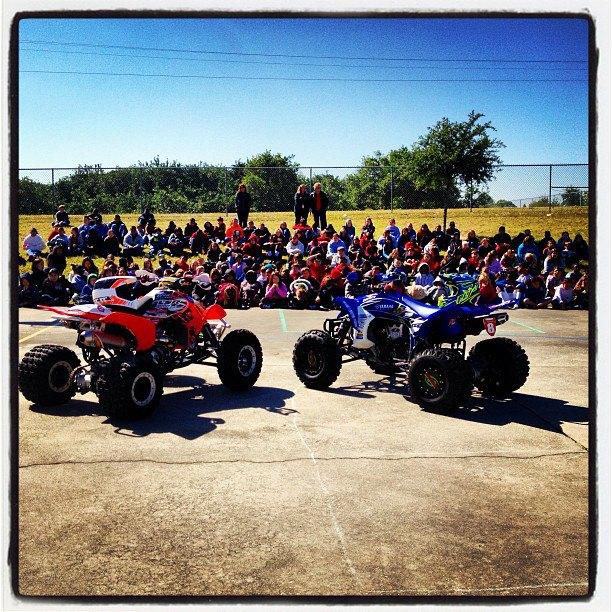 As far as the bike side of things is concerned, the list is phenomenal and all I can do is list the names and you let your imagination run wild. Paul Whibley, Kailub Russell, Charlie Mullins, Josh Strang, Rory Mead, Thad Duvall and even later in the season Stew Baylor will make his return to racing and run head to head from row 1 and the XC1 Pro class. Ones to watch include Jordan Ashburn and if he makes a return in 2013 the former JNCC Champion Takeshi Koikeda. Tekeshi started out rough last year, but if you followed his results at all you noticed he actually started moving into the groove of things and could be a contender at times in 2013....
Wow, that's about all I have right now. Don't forget chapel services this Sunday and Tuesday mornings at the Team Faith Rig with Chuck LeMaster. Also there will be some special announcements during that time about some big things coming up with Team Faith. We will have some details from Chuck later on.
That's it. Till next time, God Bless Your Heart and All Your Vital Organs.