Jason Weigandt
Tuesday Toolbox with .... Daryl Rath
Tuesday, May 27, 2008 | 12:00 AM
Daryl Rath is an icon in ATV Racing. The Rath Racing crew includes Daryl himself as a racer and fabricator, his wife Jennifer, and a dedicated group of racers and employees. Rath Racing has competed in all facets of the sport, from motocross, to dirt track, to side-by-side racing. Now they're about to turn their race team's attention to GNCC Racing, starting this weekend with an effort at the Weekend Warrior Spartan GNCC. Here's Daryl Rath himself to talk about his new plans.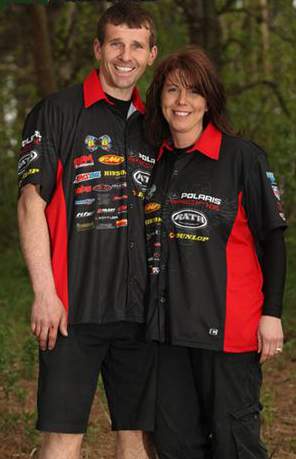 Daryl and Jenn Rath.

So Daryl, we hear you're coming GNCC Racing this weekend.
That's right. We've been involved with the series for a long time, we have a lot of racers that we sponsor and use our products. But this weekend, and for the rest of the year, we're bringing a team. Brock Lyons, he's a pro motocross rider, but he will be racing in the XC1 Pro class on a Polaris Outlaw. Then we have Frank Battista and myself in Open Open 4x4 on Sportsmans.
Polaris has had a presence with their Outlaws and Predators before, but this is the first time they've had a factory effort in the Utility classes, right?
It is, and to be honest, my wife did some research, and we only found one guy that raced the GNCCs on a Sportsman. So I just hope that's not supposed to tell me something! But the bike isn't a bad bike, and we planned on doing some Quad Terrain on it in the WPSA Series, until that ended. So we'll do this, and I'm excited to give it a shot. We're going there in the dark. Basically all I can do is take the experience I gained from racing the Ironman last year. I basically took a Suzuki King Quad with tires, wheels, handlebars and a pipe on it, and I had a good time and finished fourth. This year on the Sportsman, we had some motorwork done, FMF built us a pipe, we did some clutch work, and we'll give it a shot.
Talk about your background. You have been around a long time.
I ran the AMA Series for a long time, I'm a 20-year member of the AMA. I raced dirt track and motocross when it was one series, but when they split, I decided to stick with dirt track. Then I played around with the Supermoto stuff, and that was good. Then we did the WPSA Series. Frank and I would like to have raced the Dirt Track Nationals, but we only found out that WPSA wasn't going to happen this year the week before the first event, and we didn't have time to get dirt track ATVs ready. I feel bad for Frank, he finished second last year in the Pro-Am Production class in Dirt Track, but he won't be able to run for a title there this year. But we just didn't have time to get an Outlaw ready for that level in time, because that's such a specialty.
But you have development done on the Sportsman.
Yeah, and this is better because in WPSA they had a limit of 700cc, which meant we would have had to run '07 Polaris 700s, because they don't make those any longer. So now in GNCC we can go back to production 800s, because that's legal.
What do you expect as far as results with a Sportsman in a GNCC?
I guess the goal is, before Ironman last year, it was like 12 years since I had raced a GNCC. I raced some on Polaris Scrambler's back in the day. We had relationships and some riders we supported in the series, but we hadn't been to one in awhile. We had relationships, but we had never really been exposed to that group of people. My wife really loved it. So we know we'll have a good time. As for results, I don't need to tell you, anything can happen when you're trying to finish a GNCC. It's two hours and that's a lot to ask for durability. Polaris is really excited about us doing the GNCCs. When the WPSAs went away, we sat down with them to come up with a contingency plan. Polaris was into it, Wayne at PEP had spent a lot of time working with us to come up with some good shocks, everyone had worked hard to make these Sportsmans work, so we decided we wanted to keep racing. And hopefully, maybe people who have a Polaris in their garage will see ours and decide to come out and race.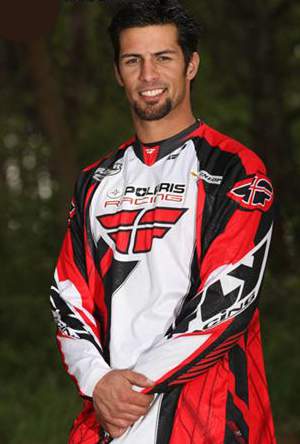 Frankie Battista.

How will you integrate with the existing Polaris GNCC team?
Bryan Baker is going to pit with our rig this year. Brock Lyons has a very professional looking toter, it looks good, kind of like what Tim Farr has over there at KTM. We don't want to step on anyone's toes. It should be fun. This weekend we just want to make it into the top five, we're not expecting to shake things up. Brock doesn't have a lot of woods time. It's like when John Natalie comes out and races in the woods. Hopefully we build on it, get the brand out there, help learn about the machines. Believe me, I've sat down with meetings with these Polaris guys, and they want to be around for a long time.
You've also garnered quite a reputation with your side-by-side machines. Will you race a RZR?
Yeah I have a RZR here, too. I believe we can run all three of the remaining events. I think my wife is going to be my co-pilot. Shane Hitt and Tim Farr took their wives around with them at the first one, so we're going to do the same thing.
So how does your company work? Obviously, you're more than just a racer.
It's something that I started a long time ago. I'm a machinist by trade, and basically I had a lot of fabrication background from my father. If there was something I needed and I couldn't find it or afford it, I would build it myself. Then I would come to the track and have something different, and people would look at it and ask me to build it for them. So the next week I would have a part for them. Eventually, I funded my racing with it. I was building things part time, just at night after work. But it grew bigger and bigger, to the point where I couldn't keep up anymore doing it part time. So we decided to make it a full business, and now we have 22 employees. You know, Tim Farr and I have been racing each other for a long time, so we're good friends. We're proud to help his team out this year with the success of McGill and Kiser. We're not a big company that can just write a big check and get on board, but Tim knew we could help build the stuff he needs and make it work.
So even though you haven't been racing in the series, you know a lot of the guys involved.
Yeah and that's just it, we have a lot of guys that are excited to see us. Last year we helped the CardioStack racing team, and McGill and Chris Jenks This year we're helping Matt Smiley. It's great to have a guy like that out there to work with us. We want to show we can work with any brand. We have the KTM guys, Polaris, Matt on a Honda, and we're helping Chris Borich this year on a Suzuki, too. It's not like we don't have friends there, but I've just never been known as a GNCC guy. Now we're going to be a part of it, and I can't wait.
For more information, check out http://www.rathracing.com/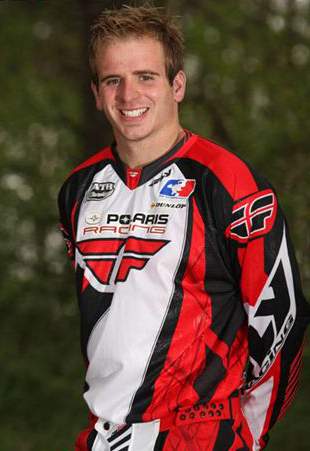 Brock Lyons.