Jason Weigandt
Tuesday Toolbox with .... Adam McGill
Tuesday, March 11, 2008 | 12:00 AM
Where do we start with Adam McGill's performance at the Maxxis General GNCC? Do we talk about it being his first career win? The fact that it's KTM's first GNCC ATV win? The fact that he won by six minutes? There's a lot to talk about, so lets get to it with Adam Kurt McGurt.
Words by Weigandt
Photos by Hooper
Six minutes! Does that make sense?
No it really doesn't. People are telling me we may have made some history today, so I'm very pumped to be considered up there with Hawk and Ballance and those guys.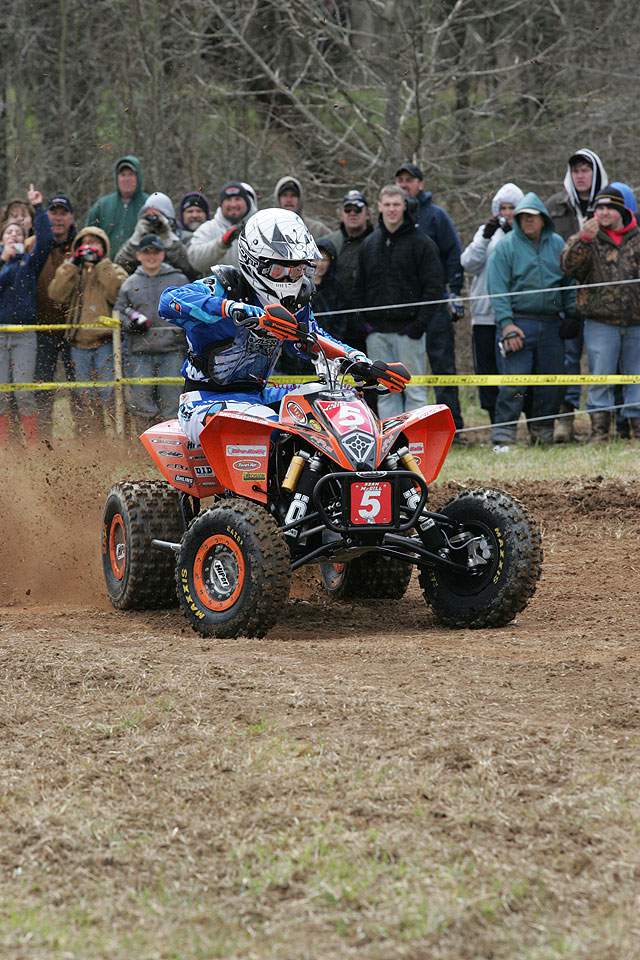 McGirt's dirt from Georgia resulted in a win.
Did you feel like you were on fire? Did you get through some tough sections really quick and maybe make up a ton of time there?
At first I didn't feel like it was anything special. The first lap I was a little off, I had my bike set up kind of high because I expected muddier conditions. Second lap it got better, but by the third lap, it was on a rail. I could put it wherever it wanted and it just pulled, through a creek, or mud or rocks or through the rough stuff. I had a great pit stop by my crew. It all added up to a great day.
We've seen these get away from you on the last lap before. Was that running through your mind?
Oh yeah it was. Coming to the pro row before the finish, I said to myself "Just ride smart, there is nothing bad between here and the finish. Just keep pushing." I'm glad I did. It definitely made up for all the hard training over the winter. Getting all of those blisters riding in Florida are worth it now.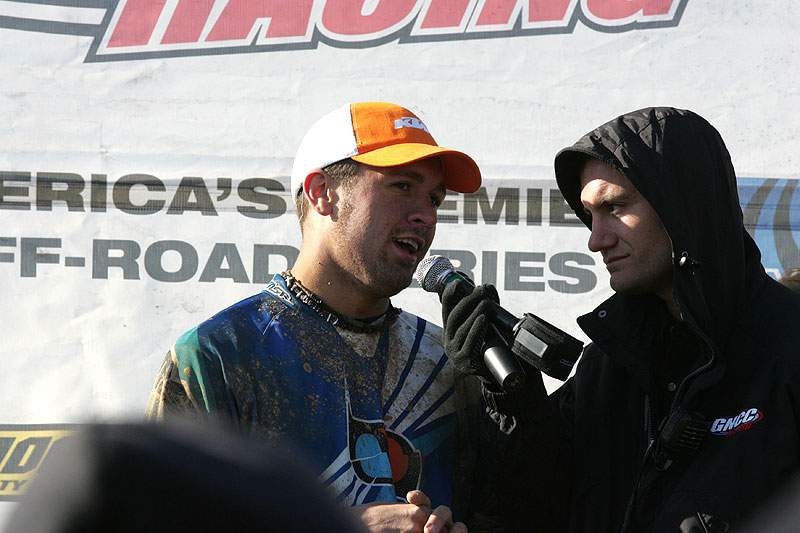 Adam already has the podium speech thing dialed in.

Yeah how much weight have you lost?
I've lost 30 pounds since Ironman last year.
Wow.
Yeah I've been in the gym awhile and training. I've been trying to watch what I eat. I had to slack off during the week while we're down here. But I'll go back home up to the snow and keep training and hopefully I can build some momentum for Steele Creek.
You're the points leader now. This could be a good year for you.
It could be a great year! I was telling you guys in Florida that I wanted a top five, and I got that, and then I wanted to win. Nothing less and no excuses. So now I got one and I know what kind of training and preparation that it takes. So I just want to get more and more and more. The only thing that's stopping me is myself. So I've got to just keep doing what I'm doing, get good starts and just hold it wide open everywhere.
What did the KTM guys say?
Man, they were pumped. They were speechless. Everyone, Shane Hitt and Tim Farr and my dad. It was definitely a good day for everyone here, FRE and KTM, everyone was so stoked. I don't think they expected to get one this early. But this is icing on the cake after two hard weeks, and it's a great way to go into the break, too. So hopefully we can use this to go into North Carolina and keep it going.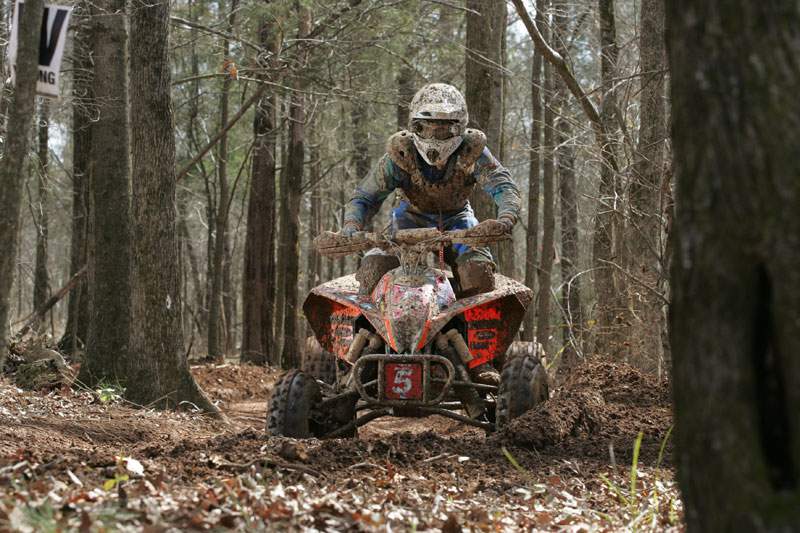 McGill set his machine up high, and that helped him when the ruts got deep.
I remember talking to you back at Unadilla last year, and you said the KTM is the machine you wanted to be on.
Yeah, the first time I saw it, I said to my dad, that's what I need to be on. Then we had one by the Ironman, and I knew I could go race it that day and do well on it right there, right out of the box. So to get on the team and get on the machine, and to have the whole team backing me, it's great. They really set things up not based on what some computer thinks, or some machine, or a whole bunch of riders, but they set it up based on what you think and what you like. I really like working with these guys.