Jason Weigandt
Tuesday Toolbox with....Antti Kallonen
Tuesday, February 5, 2008 | 12:00 AM
Anti Kallonen first came to the U.S. as Juha Salminen's mechanic in 2005, but as KTM's off-road racing program expanded, he worked into the role of team manager. With the XC1 and XC2 titles in their possession, and a new ATV program for 2008, KTM has lofty goals for the new season. David Knight, Justin Williamson and Nathan Kanney will represent KTM on the bike side. We called him to ask about it"¦.and then tomorrow we'll speak with the ATV Manager, Tim Farr, to check on the four-wheeled boys.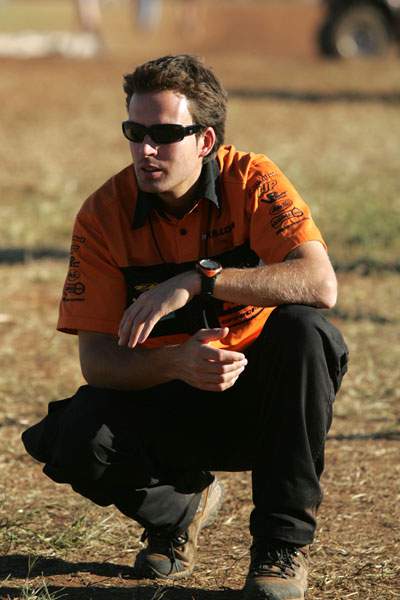 Antti Kallonen
Jason Hooper photo
So are you in Ohio or California right now?
Actually right now I am in Ohio. For our East Coast guys, GNCC and National Enduro, we have a nice race shop here. The headquarters for the race team is here in Ohio. My office is here, and we have a secretary and a parts coordinator, and three mechanics. We can pull the semi in here and do work. It's a nice shop.
The team this year, what's the progress?
Well, we have scheduled testing once a month. We had one in December, one in January and one in February. I will check on the guys and watch them ride once a month, but they're riding all the time. Nathan Kanney is down south, and I know Justin Williamson is heading down South. David Knight is racing right now, he's busy with the enduro races in Europe. He will be here in a week and a half. So we will all be there, we will have the semi, we will be ready.
Do you treat Florida and sand with a lot of focus, or do you test for the woods?
Yeah, we don't put much emphasis on Florida, most of our testing is for the hard pack, the regular dirt and for the woods. Florida, since it's only one race, we don't do too much for that. But it's still important for the guys to have a good comfortable bike for that race.
You have new XC bikes this year. How's that?
[Laughs] Well for the rider it's for sure better. But for us, getting the parts ready and the semi stocked, we're still trying to come up with some parts!
Plus your guys are riding three different bikes.
Yes, Knight is riding the 450 XCR-W, Nate is riding the 300 XC, and Williamson is riding the 250XC-F.
Knight's deal is unique because he lives in Europe. How does that work?
Well, the good thing is KTM is in Europe, and they have a lot of information and parts there, and a lot of information. David now has his own mechanic over there, and he lives nearby and works with him every day. So David is testing suspension with WP, and testing engines, and when he comes up with something he likes, they send the specs to us, and we will get all of the parts together. His mechanic is coming here next week to keep the bikes together. Most of our stuff comes from Europe anyway, for Nate and Justin also.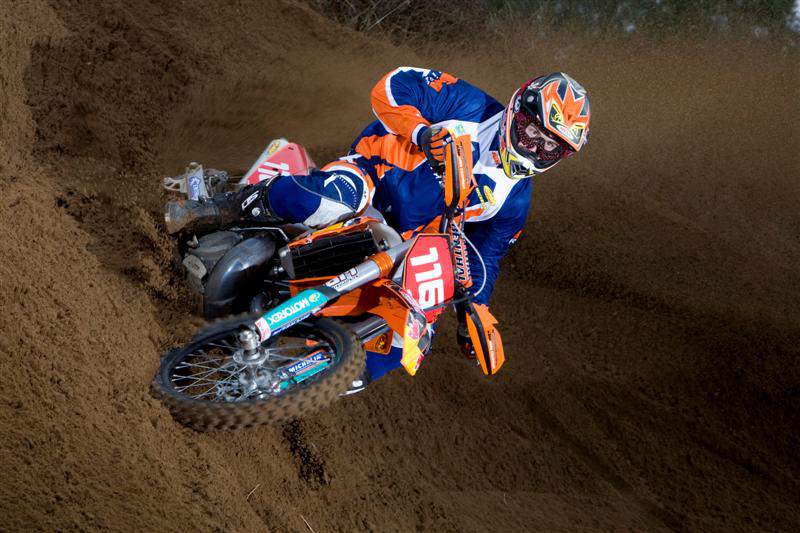 Nathan Kanney is back in the U.S.--and now has a factory ride.
Adam Campbell photo
As far as Nate, he seems really focused right now.
Yeah. I'm looking forward to seeing what he has to offer. We know he is fast and he knows how to win these races, he's done it before. We just need to see how he adjusts from the three-hour races again after a year doing the sprint races in Europe. But he knows what he's doing.
Is it a nightmare to add a whole new series to your plate, with the ATVs?
Well, we're lucky to have Tim Farr, because he knows that side of the industry. We will only have some activities on the weekend where we work together, but he is managing the team completely.
So you're not the ATV team manager? I thought you were going to be pulled in even more directions.
No! Actually, I got a little bit of relief. I am no longer in charge of Hare and Hound, Chris Blais is handling that, and also Best in the Desert and Baja. But I still six series that I'm in charge of. That's enough!
I'm sure! Hey do you wrench on the bikes anymore?
I stick my hands in here and there on the bikes and show stuff to the mechanics. Actually this year we have some conflicting races where we're short of staff, since we use one mechanic for two riders in two different series. This year we have some races that conflict, so I will have to step up to the plate and be a mechanic again.
Do you remember how to do that?
Yeah. I just need to be careful with my gas stop calculations!
Ah! Well, I know it's tough using gallons when you're from Europe!
Yes we have changed the whole team to liters now!
Is there some pressure on the team now that you have won the last three GNCC Titles and also the XC2 Title last year?
Yeah especially now, when the off-road team won all of the major titles last year. If we miss one, the guys will say "what's wrong with you?" Definitely it's harder to defend the title than to win the title, but I don't see why we can't do it again.
Should Knight's situation be easier with a year under his belt?
Yes. We have the specs and we know the tracks now, and he has his own mechanic now. And he will have the same mechanic at home in Europe as he will have here, so we're trying to build a more firm and consistent program for David this year. I'm confident it will be better. But that's not saying anything about the competition. Just like with Juha, it was tougher in the second year. I'm sure the competition has learned many little tricks from David and they are going to be coming after him hard this year.
Is this going to be Knight's last year here?
No, we're not even there yet. He has a contract through 2008 for the GNCCs. We haven't gone any further that that.
So he hasn't said that he will leave after two years, like Juha did.
No. He hasn't said anything yet, I think we need to get this season started and see how it goes and see how it progresses for the future.
You're not going to just bring Taddy Balsuziak over here for 2009 are you?
Well, we will bring Taddy for EnduroCross, so we need to see how he develops on the fast stuff for normal dirt bike racing. He is very good in the technical stuff like that. This year, I only sent the riders to certain events where they can do well. I'm trying to avoid the events where there will be 20 bikes under our semi. It looks good on the outside, but it's chaos on the inside.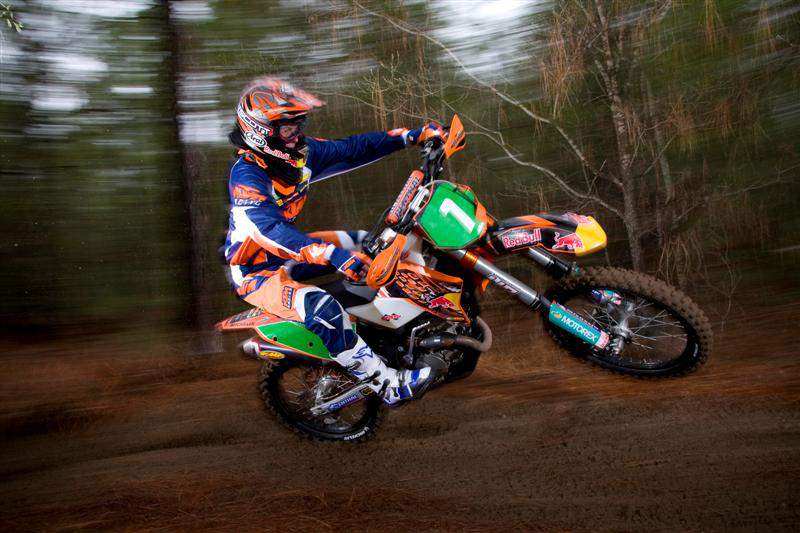 Kallonen took a chance on Justin Williamson a year ago, and now KTM has the
first-ever white on green #1 plate.
Adam Campbell photo
So now orange sea in Florida this year?
No! I think I'll have four riders, Lafferty will do the first GNCC in Florida, and Russell Bobbitt will do Georgia. We will try to limit it to one guest rider.
Hey, how are you anyway? You came over here as Juha's mechanic, now you're running the KTM off-road team. Are you just a full-on American now?
I guess you could say that. In fact I'm getting married in the summer.
Oh wow so you're going to be an American citizen!
Yes.
That's hard, man. There's a lot of paper work involved.
Well, I haven't even gotten to that point yet so don't scare me. I really like it here. I saw the potential of me helping and growing the sport in the US. It's nice to work doing what you love, this sport is something I did in the past as a racer, and now it's turning into something very fun.
Hey is Tim Farr around?
He was just here! He's back on the road now. Call him on his cell phone.
Okay I will. Thanks Antti.
Thank you.