Jason Weigandt
Tuesday Toolbox with .... Donnie Luce
Tuesday, January 29, 2008 | 12:00 AM
Last year was a good one for Yamaha in the GNCC Series. The blue boys grabbed the record eighth-straight GNCC ATV Title with Bill Ballance, while Brandon Sommers won the XC2 ATV Title and Traci Cecco won the Women's ATV crown. On bikes, Yamaha won the GNCC Manufacturer's Cup, which is decided based on the top two overall finishers for each brand in each GNCC race. Yamaha has one of the deepest factory efforts in GNCC Racing, supporting bikes and ATVs in a variety of classes. One of the reasons behind that is Donnie Luce, a former motocrosser and factory ATV racer. Luce now helps run Yamaha's racing program, under the guidance of long-time Yamaha racing boss man Mike Guerra. We rang up Donnie for his take on GNCC 2008.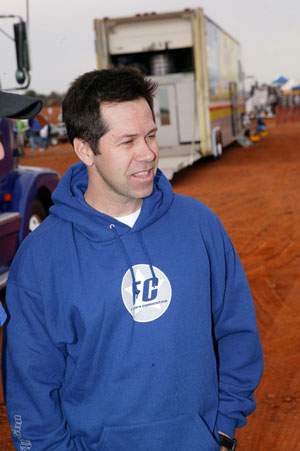 Randy Hawkins is Yamaha's Go-To Man on Bikes.


Gundy photo
Your team on the GNCC side, it always seems pretty easy to get ready since you have Randy Hawkins running the team for Am-Pro, and he knows what he's doing.
Oh yeah, Randy he's definitely responsible for us winning that manufacturer's cup.
It has to make life easier on you guys to have someone like Randy making that program run so easily?
Yes, I'm fortunate. Mike Guerra and Randy worked for a long time setting up that program and getting it to where it is now, and I'm just fortunate to take the reigns a little bit. It's always good to have good people around you, and Randy is one of those guys, as both a racer and a team manager.
The fun thing is, you're actually an ATV guy as a racer, so with Yamaha deciding to sponsor GNCC ATV racers a few years ago, that was a good fit.
Yeah I have kind of the best of both worlds. Fortunately, I've been able to race and enjoy both aspects, and I keep up with both. So, when this job opened up, it was a real natural fit for me. Plus, the racers I get to work with make it even easier.
Well, when Yamaha jumped in they decided to hook up with Bill Ballance. Just like working with Randy, it had to make things easier again since Bill's program was running strong already.
Oh yeah, getting involved with Bill and his mechanic Elliot, they have a lot of experience with the bikes and building equipment, and that makes all of us look good. Now, I think their hard work has enabled us to build a better product, too. So now we're reaping the rewards of that.
Well I was going to ask you about that, because Bill has mentioned that the 2009 machine has a lot of his input. Is that something you normally do, or did you have to change the structure of everything Yamaha does to have a pro racer from the U.S. have that much influence over a machine that is made in Japan?
I think all the racers have an impact one way or another. I don't think we did anything really different, but we were more vocal about it than we were in the past. We've always had great riders and racers testing behind the scenes, but we haven't really had someone of Bill's reputation on the ATV side. His results have allowed us to gain credibility, which has an impact on the way we develop a product.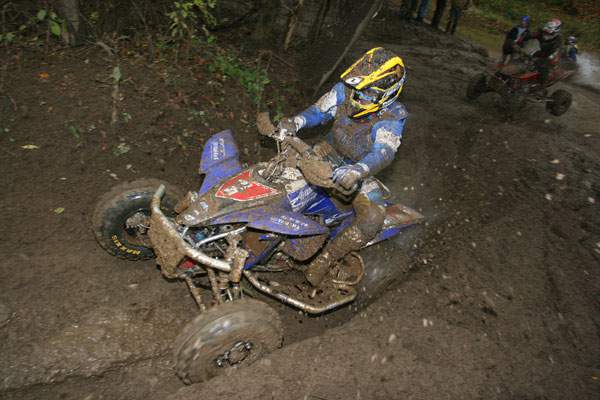 Bill Ballance is playing a major part in future Yamaha product.


Hooper photo
So can you give us any secrets on the 2009 YFZ450?
I'll just say good things come to those who wait!
Ah. Okay when will we see it?
I don't know for sure, but we will probably have something like a mid year release, with the traditional production dates in the fall or something around then. But I don't know for sure.
Now for the ATV team, you decided to diversify. Instead of signing a whole bunch of pros, you went for riders like Traci Cecco and Branden Sommers. Why go that direction?
Well, basically over the last few years, we worked with Bill and he spoke highly of Brandon and recommended him. So we got to know him and started building a relationship. We wanted to have something for the future, and when Bill says "Hey, this is the guy who is going to have the best opportunity in the future," you take his word for it because he's Bill Ballance. It's the same thing that happens on the bike side with Randy. Having those guys around allows us to see things we wouldn't see just by reading the results, or reading about them on your website.
And the growth of the classes must have helped, too.
Yeah, we still try to branch out. There's no reason to focus on just one premier class when there are other great classes out there. That XC2 class, on t he bike side and the ATV side, we're trying to have active participation in those classes to build for the future.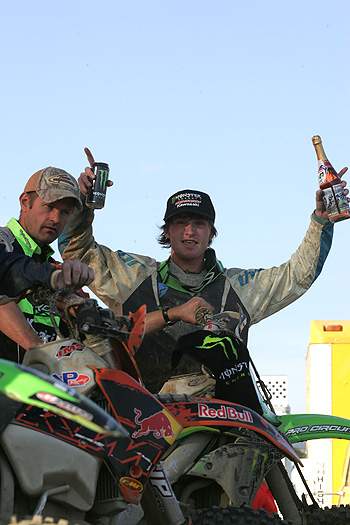 Weisenfels and Andrews will be on blue bikes in 2008.


Hooper photo
Yeah well on bikes, you have Thad DuVall on the Am-Pro Team, but you're about to expand now that Fred Andrews is bringing his team over.
Yeah, I think that class is a real stepping stone to the next level. The young guys show the speed, and the older guys get to demonstrate to them what it takes. Riders in that class have been growing in skills for a long time.
With a guy like Barry Hawk, what more can you say about the guy? You can count on him being up there.
I've been aware of Barry for a long time, but I've been fortunate to work with him more closely for the last few years. He definitely has more heart than most racers, a good example was last year in North Carolina when he busted his nose open. Some riders might have called it a day, but he battled back to get a podium finish. He has really shown heart over the years, and then you have Jason (Raines), who does so much with training. I know they're all down at Randy's working hard, and the young guys down there can learn from that. Barry and Jason have a few championships between them, so I think that will make the team better.
You excited about the prospects?
Oh yeah. Randy has a good group of new young kids coming up, with Walker Fowler now on the team, and Thad. Barry and Jason are going to do well, we know that. Overall, I think we have a good group to represent Yamaha and our dealers and our fans.
Right on. Will we see you at the races?
Oh yeah. I'll make it to a bunch, and I have almost daily contact with those guys out there. Plus, I read your website, and that helps us stay connected.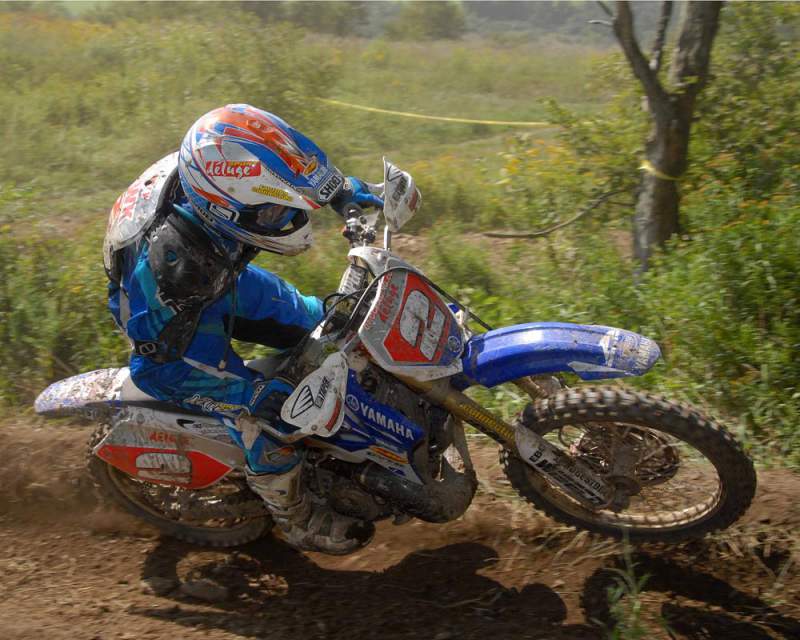 Hawk is the perennial threat for Yamaha.


Hooper photo
Well we appreciate the hits!
Thanks! I learn a lot""heck, I learned a ton about Freddy's team from reading his interview a few weeks ago.
Well he appreciates your help I'm sure!
Well, he has a good relationship with Randy, and those two together should only help Josh (Weisenfels) and Dustin (Gibson).
Donnie, a lot of people probably don't realize you were a top racer in your own right back in the day. Tell me about your career.
I was a Yamaha racer early on, I raced 125 intermediate locally here, and did all the local races out here. Then I transferred over to three-wheelers and got a great support ride with Team Green. Believe it or not, though, one of the old Yamaha tri-motos was one of my first ATV race machines!
No!
Yeah, I rode those until the 250R came out, and then I rode those Hondas for two years before getting the ride with Kawasaki. It was pretty cool.
So no bias, you've raced bikes and ATVs.
I love them both!