Rachel Gutish
Time
Tuesday, July 21, 2020 | 3:30 PM
Stemming from the grassroots of family racing, Wiseco has over 75 years experience manufacturing pistons, whether it be for fun, weekend riding, or professional racing. Wiseco is one of the few manufacturers forging pistons in the U.S., providing quality and performance you can trust. 
Click here
 to see the latest Tech Tips from Wiseco.
Zach Osborne can usually be found racing the AMA Supercross and Pro Motocross series, but at the previous round of GNCC Racing he could be found on the starting line. Osborne isn't a stranger to off-road racing, he raced back in 2013 and 2014 at a couple events in the XC2 class, and he even finished on the podium at a couple! With a delayed start to the Pro Motocross season Osborne decided to talk with his team, Rockstar Energy Factory Husqvarna Racing, and head up to West Virginia for the High Voltage GNCC. After the event GNCC Racing caught up with Zach:
GNCCRacing.com: Why don't you start off by telling us a little about yourself?
Zach Osborne: I'm thirty years old and I live with my wife, Brittney and our two children, Emory (5) and Bode (2), in Clermont, Florida.
How did you get started riding and racing?
I had an uncle who raced motocross, so I was exposed to motorcycles from a very early age. I got my first bike when I was three years old and I began racing when I was about six. We started with local races then progressed on to amateur nationals.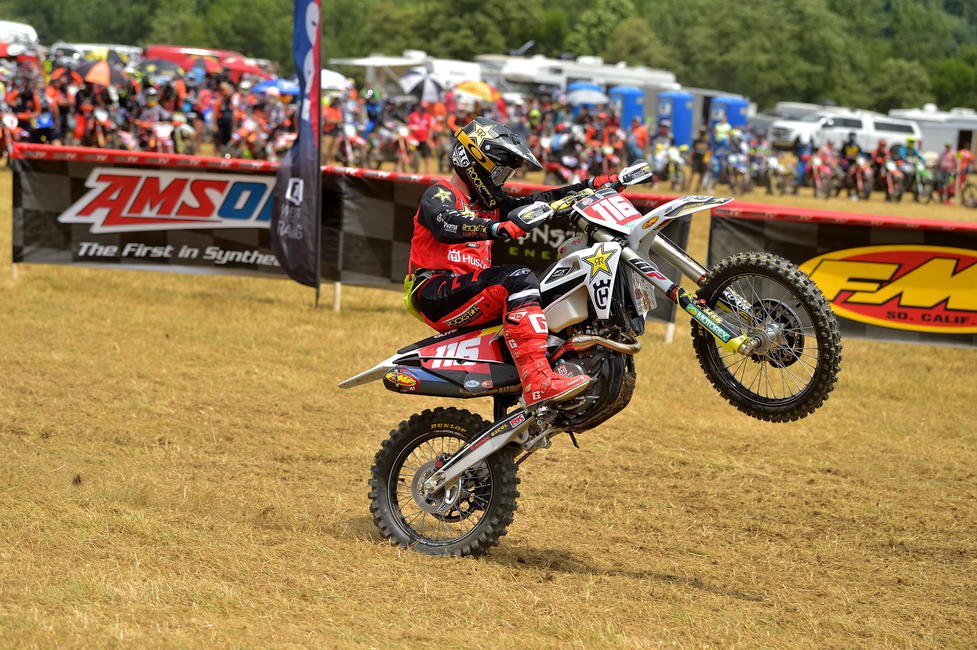 Tell us about your pro career.
My pro career got off to a rocky start. I started as a privateer in 2006, then went to RedBull KTM in 2007 at seventeen years old. I was let go there and landed with Yamaha of Troy. I had a lot of health problems and injuries during those two years, and no more opportunities to race in the States. I met a gentleman from Europe one day while eating breakfast at a diner and we discussed the possibility of me racing the MXGP series. Shortly thereafter I went to Europe for a two or three race tryout and ended up staying for nearly five years. But I still felt like I had something to prove in the United States, so when the opportunity arose for me to race for Geico Honda in 2013 I came back home. I had some podiums during my two years there but nothing too stellar. In 2015 I made the move to Rockstar Energy Husqvarna – where I am today. I've since won several races and three championships.
How did your 2020 supercross season go? It looked like things got better and better as the season went on…
I struggled in the beginning of this supercross season as I got really, really sick before the first round at Anaheim and I was racing under the weather for a couple of weeks. Once I started progressing, I ended up having a really bad injury where I broke my back in a few places, so I was supposed to miss the remainder of the series. But then, with the pandemic, the races were postponed for a while, so I was able to recover, get back on the bike and was ready to race once we went to Utah. There I was finally able to build some momentum and get some good results, including my first 450 Main Event win!
Was it strange doing so many races in one stadium?
I personally really enjoyed racing so many events back to back like that, but it wasn't too strange because the tracks were different each time. The strange thing was racing with no fans.
Moto is almost all that you do, but High Voltage wasn't your first foray into off-road either. Tell us about your previous GNCC and ISDE experience.
I raced my first GNCC in 2007. Then in 2013 I ended up getting two thirds and a second, all in the XC2 class. In 2014 I raced one race, Georgia and it was a complete mudder – I don't even think I finished it. I represented the United States at the ISDE in both 2013 and 2014, which was really cool. I just love riding my dirt bike in any capacity that I can.
Did you do anything special to prep for High Voltage, or did you just rely on your existing fitness and experience? Obviously, you have to be in incredible shape, but I feel like the physical demands of moto versus GNCC are quite different.
No, I only got confirmation that I was supposed to race on day ahead of time. So, I did a little bit of riding in the woods that day and then I basically showed up blind. It had been a very long time since my last GNCC and this was my first one I did in the XC1 class. I had a lot of refreshing to do on race day as far as preparing, nutrition, etc. There's definitely a learning curve coming from a sprint pace to an endurance-style race.
What were your goals heading into the race?
My main goal was to be in the top five overall, which I fell far short of. Given that I had been no worse than 10th in the GNCCs I'd done before, and that I'm now on a bigger bike and in the best shape of my life I thought that would be feasible. The conditions at High Voltage were something I've never experienced, and with the start I had, I decided it was best to minimize my risk, set the cruise control and finish the race.
So, the race wasn't really what you were expecting?
It was not at all what I expected. The dust was unbelievable. I knew going into it that I just needed someone to pace off of as I just don't have enough experience in this type of racing. But then I got a dead-last start, so that plan was shot. At that point my focus became just completing the race.
If the opportunity arises will you ever do another GNCC? And are there any other off-road races on your bucket list?
Absolutely, I would do another one in a heartbeat! With the overlap of my race schedule and the GNCC schedule, it's normally just not possible, but with the outdoor nationals being postponed temporarily, I was so happy to be able to go race and challenge myself in another outlet. As far as other bucket list races, Dakar has always been my dream race, but it may be unrealistic for me at this point in my career.
Yeah, things are still a little up in the air with the pro motocross schedule, but as of now what are your plans or goals for the rest of the season?
After winning the final main event in this year's Supercross series, I was super excited to continue that momentum in the Pro Motocross series. Unfortunately things have been postponed, but it looks like we have a good plan in place to go racing this summer, even though the series is beginning much later and will be much shorter than usual. I feel like I'm in a great place with my fitness and I'm ready to get back to racing.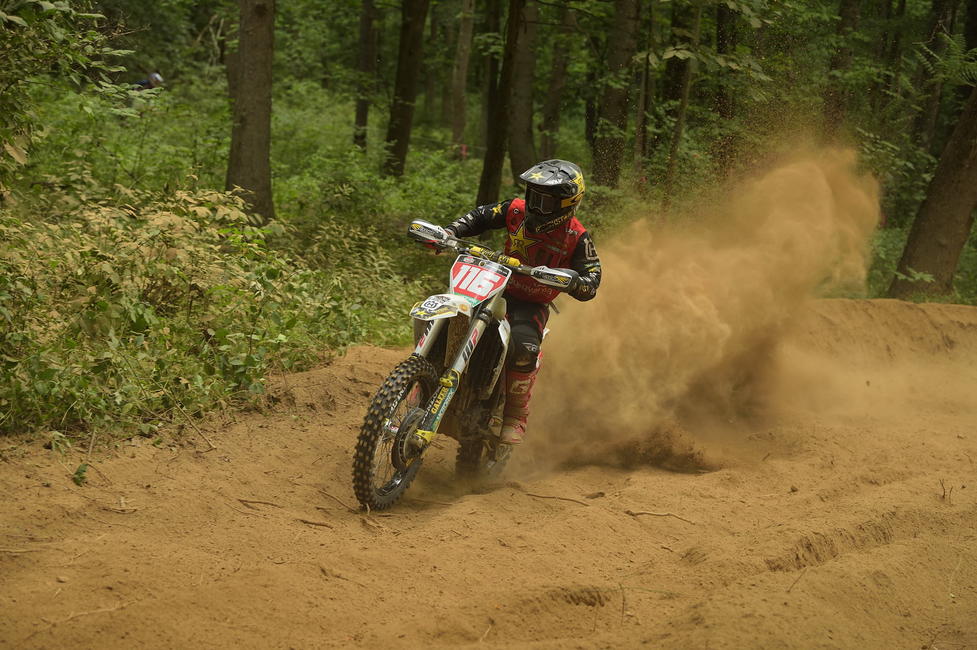 Tell us something interesting about yourself that doesn't involve dirtbikes, racing or training.
I love fishing, golf and restoring old stuff.
Who would you like to thank?
Rockstar Energy Husqvarna, Fly, Oakley, Gaerne, Specialized, Masimo and Lulu Lemon.