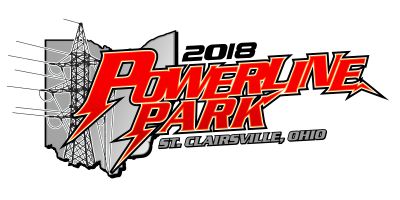 Admission:
$20 Adult (12+)
$10 Kids (6-11)
5 & under free
Special Information:
The woods are closed Saturday from 4 pm - 6 pm
Team Faith Pit Bike Challenge
• Friday: 5pm - 7pm
• Saturday: 5pm - 7pm
Team Faith Non-Denominational Chapel Service: Saturday @ 7pm
This event is co-sanctioned with our friends at WEXCR.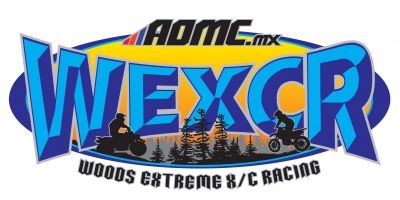 Woods Extreme Cross Country Racing
Contact: Tim Wood
Series Est. 2011 – 8th season
3rd year as a co-sanctioned partner
Powerline Park is located near Wheeling, West Virginia. Mud is always a factor at Powerline Park, as the course runs across fire roads that pack up and hold water. The topsoil is clay, but it gives way to a rocky base soil, and there are some rock piles around too. The mud isn't as slippery to your tires or as sticky on your machine as it is in Southern Ohio (like the John Penton), which is a welcome relief.
The most famous obstacles here are two different mudholes located on two different sections of the course. The Powerline Mudhole is the most popular and spectacular where riders have the option of jumping over a section of mud, or taking the easier (but longer) way around. The Powerline Mudhole always has a large group of mudfleas ready to pull you out of the mud if you do get stuck. There's also Gus's Mudhole which has a hard bottom that you won't get stuck in, but the water is deep and hard to pick the perfect line. These, along with the hills, rocks, roots and more add a bit of a challenge to the Powerline Park course.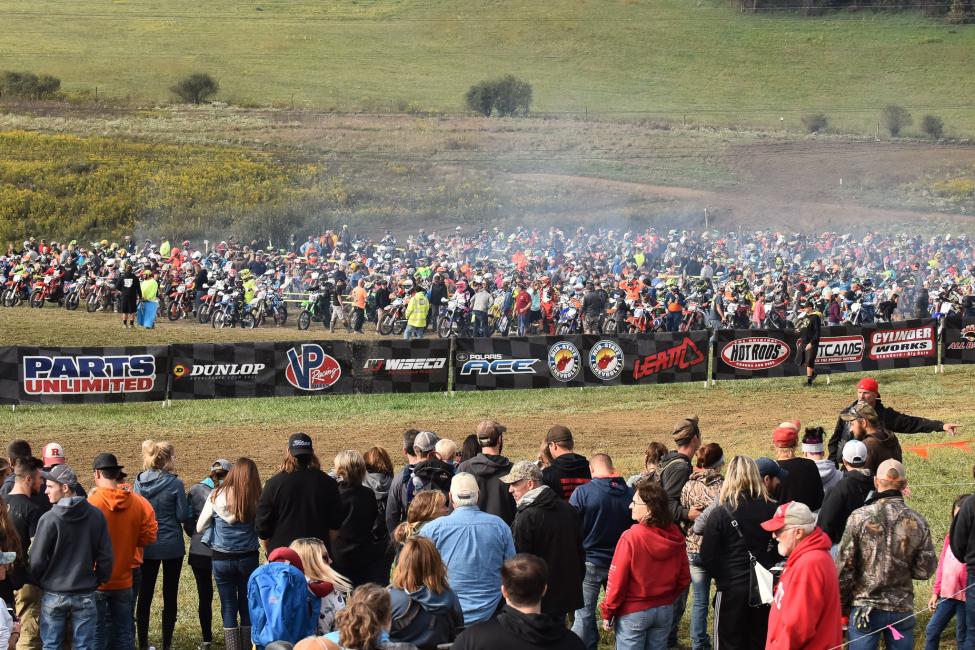 Still, you can run into some trouble in sections where water drags up onto banks. You'll be sliding around then, so try to hit the hills with some speed for momentum.
This is standard GNCC stuff: tight woods, mud, and elevation change. Some high speed sections are usually thrown in, including some wide-open grass track. Ohio has some dedicated off-road fans, so you'll see a big crowd here.