Kayla Bolton
Time
Thursday, September 12, 2019 | 8:00 AM
FOR IMMEDIATE RELEASE
Kayla Bolton
(304) 284-0084
[email protected]
GNCC Racing Returns to Racing in New York After Summer Break
Fowler, Borich And More Aiming For First Overall Win at Black Sky
MORGANTOWN, W.Va. (September 12, 2019) – The 2019 AMSOIL Grand National Cross Country (GNCC) Series presented by Specialized, an AMA National Championship, is set to get back underway this weekend, September 14 and 15, in Harpursville, New York for the Inaugural Parts Unlimited Black Sky GNCC.
After taking the round nine win in Pennsylvania before the summer break, WFR/GBC/Fly Racing/Yamaha's Walker Fowler is looking to return to the center of the podium at another all-new venue this weekend. Fowler has earned seven wins thus far in the season, and will look to earn his eighth on Saturday afternoon. Fowler currently holds the number one spot in the National Championship points standings, and with four rounds remaining he is hoping to continue adding to his points lead.
Maxxis/Fly Racing/Ye Olde Cycle Barn's Chris Borich came in second back in July before the summer break, but not after battling hard throughout the race in Pennsylvania. Even though Borich hails from Pennsylvania, this round is only 2.5 hours away from his hometown, which means the Borich crew will be in full-force come Saturday afternoon. Borich will aim to earn his second overall win of the season, and continue pushing towards his 80th overall win.
Coming through in third at the previous round was Yamaha/AmPro/Action Off-Road/GBC's Cole Richardson. This season Richardson has yet to earn an overall win, but this weekend he will be aiming to land in the center of the podium. Richardson earned an overall win last season, and has been running in the top five at majority of the races this season. He will definitely be one to keep an eye on this weekend.
LanMills XC/CST Tires/Houser/Yamaha's Brycen Neal currently sits third in the points standings, but came through fourth at round nine. On Saturday Neal is hoping to earn his second overall win of the season in New York. JMR/Maxxis/Elka/Moose Racing's Jarrod McClure comes into this round hopeful to land on the podium. McClure has been having an up-and-down year thus far, but is looking to turn that around at the last four events starting this weekend.
Heading into New York, Ryland Johnson Racing/GBC Motorsports/Ye Olde Cycle Barn's Westley Wolfe is looking to battle for top five overall finish. Wolfe finished sixth at the previous round, before summer break, and is looking to push himself during the last half of the season. New York native, Spider Graphix/GBC Motorsports/Moose Racing's Martin Christofferson is eager for a home state race this weekend. Christofferson has steadily been moving up through the pack, and has hopes of breaking into the top five in front of his family and friends.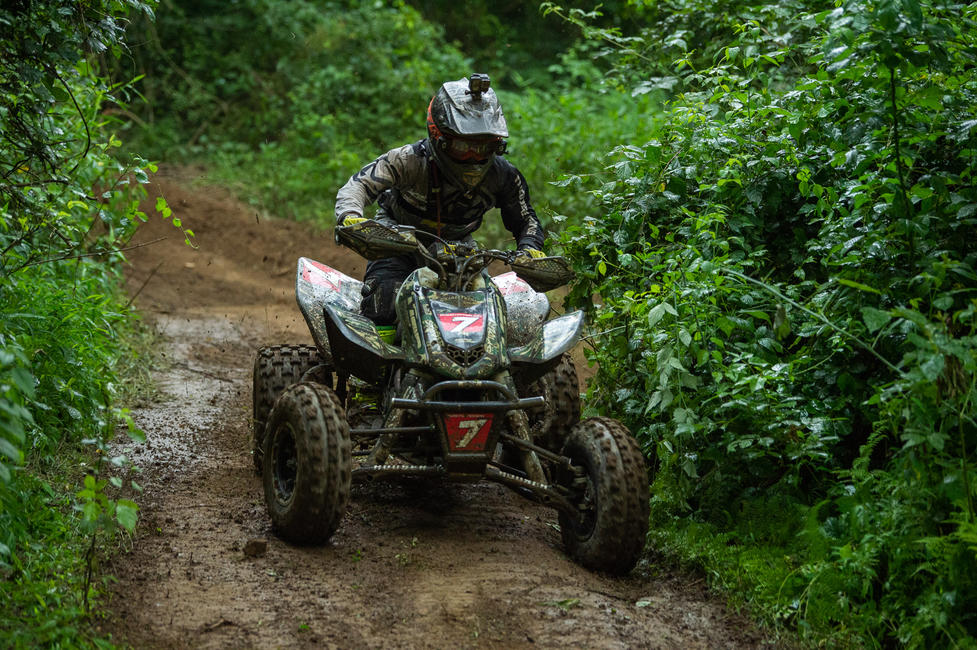 GBC/Fly Racing/HMF/Yamaha's Johnny Gallagher rounds out the top 10 overall in the points standings, and will be looking to push himself during the last four rounds of the 2019 season. OBOR/Moose Racing/Parts Unlimited/McGill Mafia's Adam McGill did not have the race he hoped for at round nine, and this weekend he will look to redeem himself. McGill is hoping to clinch her first overall win of the season, and move up from his fifth place position in the points.
Another New York native-duo racing in the XC1 Pro class this Saturday will be Custom Axis/Gold Speed/Houser Racing's Greg Covert and M.R. Unlimited/GBC Tires/RJR's Devon Feehan. Covert and Feehan had both had their fair share of complications at one point in the season, with Feehan returning this weekend from an injury. These two will both look to break into the top 10 overall in front of their home state families and friends.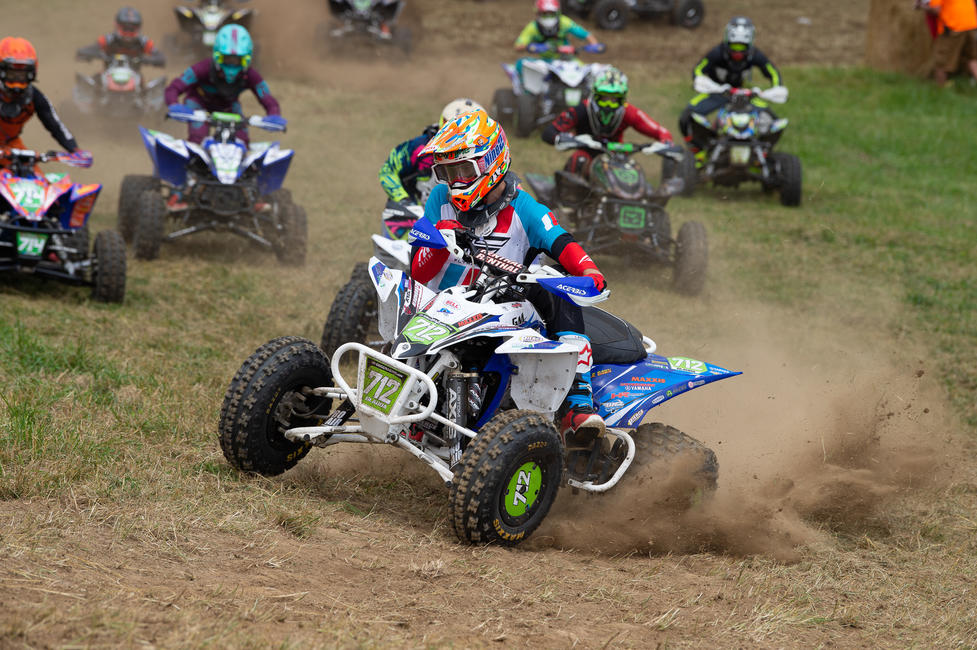 Leading the way in the XC2 Pro-Am class is Pierce Performance/Maxxis/Waynesburg Yamaha's John Glauda Jr. However, LanMills XC/CST Tires/Moose Racing's Drew Landers is sitting second. These two have been battling it out all season, and are both looking to stop up the competition for the last four rounds of racing.
For a full list of special events and information on this weekend's Parts Unlimited Black Sky GNCC, click HERE. This event is co-sanctioned with our friends at the New York Off-Road Association (NYOA).
For more information on the GNCC series, visit the official website at www.gnccracing.com or call (304) 284-0084. Join the conversation on the series Facebook page, follow us on Twitter and Instagram, and be sure to always hashtag #GNCC.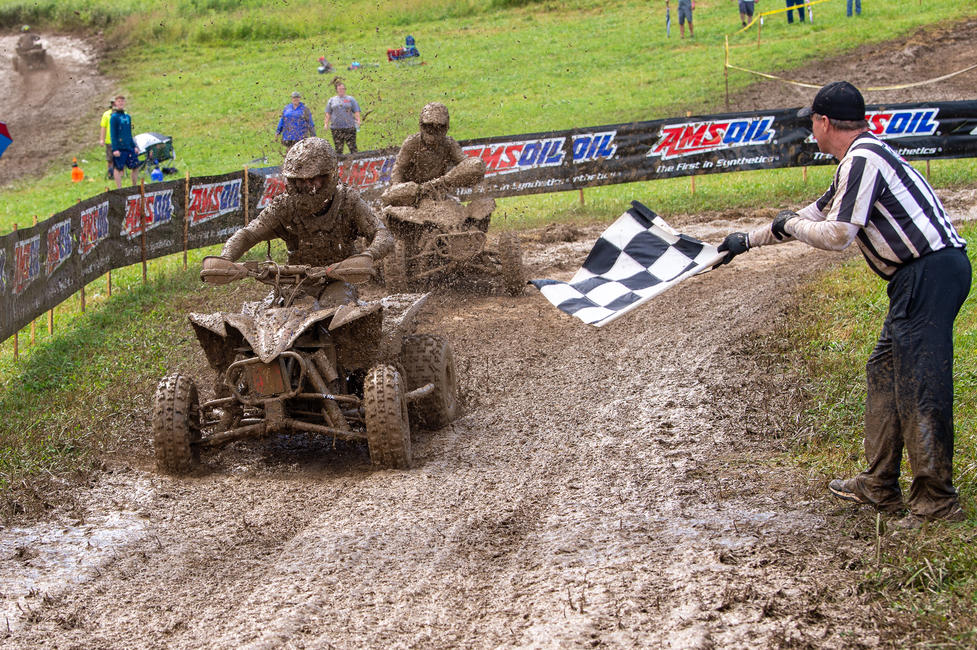 Previous Round Results and Points Standings
VP Racing Fuels High Voltage
Dunkard, Pennsylvania
Round 8 of 13
Saturday, July 6, 2019
XC1 Pro Event Results:
Walker Fowler (YAM)
Chris Borich (SUZ)
Cole Richardson (YAM)
Brycen Neal (YAM)
Jarrod McClure (HON)
Westley Wolfe (SUZ)
Martin Christofferson (HON)
Johnny Gallagher (YAM)
Adam McGill (HON)
Greg Covert (YAM)
*Overall National Championship Standings:
Walker Fowler (256)
Chris Borich (191)
Brycen Neal (181)
Cole Richardson (163)
Adam McGill (129)
Jarrod McClure (125)
Hunter Hart (111)
John Glauda Jr. (106)
Westley Wolfe (102)
Johnny Gallagher 101)
*Indicates that the Overall National Championship Standings will determine the 2019 National Champion.
XC2 Pro-Am Event Results:
John Glauda Jr. (YAM)
Wyatt Wilkin (HON)
Jordon Poplaski (YAM)
Ben Kowalewski (HON)
Kenny Shick (YAM)
Tanner Walker (YAM)
Chris McAnallen (YAM)
Matthew Blankenship (YAM)
Charles Dunn (HON)
Ronnie Rusch (YAM)
XC2 Pro-Am Series Standings:
John Glauda Jr. (261)
Drew Landers (195)
Jordon Poplaski (182)
Ben Kowalewski (147)
Tanner Walker (136)
Wyatt Wilkin (133)
Ronnie Rusch (112)
Matthew Blankenship (107)
Kenny Shick (93)
Steven Covert (89)
About GNCC Racing
The AMSOIL Grand National Cross Country Series presented by Specialized is America's premier off-road racing series. Founded in 1975, the 13-round championship is produced exclusively by Racer Productions. Cross-country racing is one of the most physically demanding sports in the world. The grueling three-hour GNCC races lead as many as 2,400 riders through tracks ranging in length from eight to 12 miles. With varied terrain, including hills, woods, mud, dirt, rocks, and motocross sections, GNCC events are tests of both survival and speed. The series draws talent from all over the U.S., Central America, South America, Europe, Japan, Australia, and New Zealand. GNCC Racing is televised weekly on NBC Sports and RacerTV.com. For more information, please visit www.gnccracing.com.
How to Watch
Racer TV and NBC Sports Network (NBCSN) are the official homes for coverage of the AMSOIL Grand National Cross Country (GNCC) events. All 13 rounds, from the season opening Big Buck GNCC in South Carolina to the finale at Ironman Raceway in Indiana, will air in 30-minute, taped-delayed telecasts on NBCSN, while Racer TV provides live streaming coverage of the 1 p.m. ATV and motorcycle races from each event. Catch all the action at http://www.nbcsports.com/ and http://www.racertv.com/.
About the American Motorcyclist Association
Founded in 1924, the AMA is a not-for-profit member-based association whose mission is to promote the motorcycle lifestyle and protect the future of motorcycling. As the world's largest motorcycling rights and event sanctioning organization, the AMA advocates for riders' interests at all levels of government and sanctions thousands of competition and recreational events every year. The AMA also provides money-saving discounts on products and services for its members. Through the AMA Motorcycle Hall of Fame in Pickerington, Ohio, the AMA honors the heroes and heritage of motorcycling. For more information, visit www.americanmotorcyclist.com. Not a member? Join the AMA today: www.americanmotorcyclist.com/membership/join.