This event has been cancelled for 2018, please see the Competition Bulletin for more info.
Est: 2018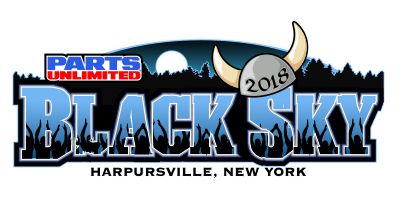 Admission:
$20 Adult (12+)
$10 Kids (6-11)
5 & under free
Special Information:
This event honors our First Responders as well as current and retired military.
Team Faith Micro (50cc) Rider Track Walk: Friday at 5 p.m. Meet on the starting line with your family and walk the micro course.
Fantic eMTB races will be held Friday at 6 p.m. and will feature 7 classes, with no pre-qualifying: Pro, Schoolboy (12-18), Junior (19-29), Vet (30-39), Senior (40-49), Masters (50+) and Women. Class 1 Pedal Assist Bicycles with a motor powered speed of 20 mph and motor wattage of <=750 watts eligible only. Bicycle helmet and eye protection are required. Read more, HERE.
Team Faith Nine Square: Saturday 6 p.m. at Team Faith Rig on Vendor Row.
The GNCC On-Track Program will be visiting CR Weeks Elementary School in Windsor, New York.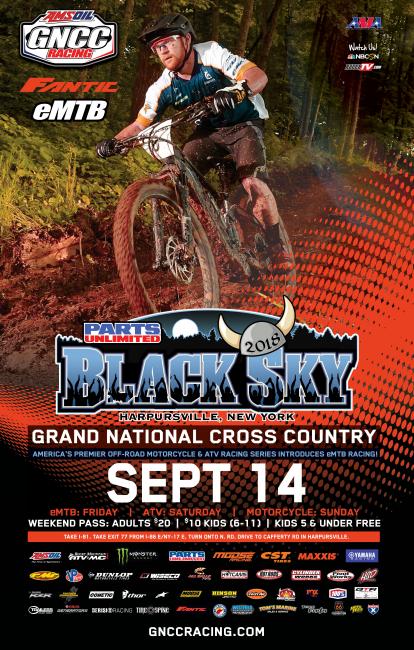 A new addition to the GNCC schedule is Harpursville, New York's Black Sky GNCC. This event will be held at the Johnson Family Farm, which is no stranger to off-road racing as Rob Johnson, whose family owns the facility, is a long-time racer from the New York area and has previously hosted a couple of local off-road races on the property. However, the ground is still pretty virgin and heals really well.
Expect terrain similar to that of the Tomahawk GNCC. There are not a lot of huge hills but the gently rolling terrain will make for some fun racing. The trails will see a mix of some double track and single-track trails, and the ground has a bit of shell rock hidden underneath the soil. Expect a bit of grass track here and there may even be some additional obstacles included in the course as well. As for the dirt, well, it's what you would expect from this area of New York. There will be a lot of loamy black topsoil that gets down to some brown dirt as well.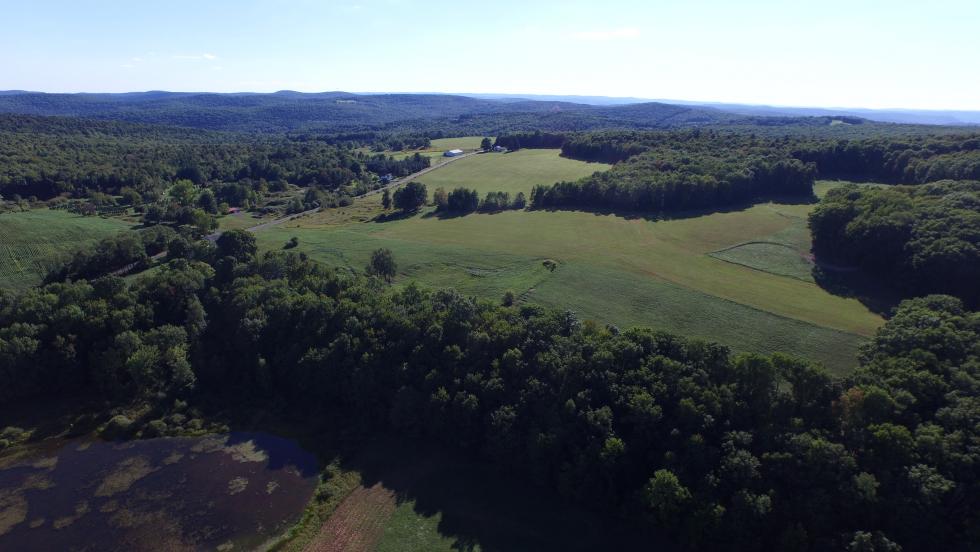 If you've contested the local races here, expect a lot of change as there could be a good chunk of new trail plus the parking and pit areas will be a bit different. Overall, this will prove to be a popular addition to the series and the facility will definitely have a little of something for everyone.