Jared Bolton
TimeThursday, February 2, 2017 | 3:10 PM
Welcome to Quick Fill.
The off-season is winding down, as we're now just 30 days away from the start of the 2017 GNCC Racing season. This is the part of the season where time will really begin to fly by, so if you're behind on your pre-season prep, now is the time to kick things up a notch. Speaking of that, we're full force into getting things ready on our end because we'll be heading south before we know it. Our staff in the office has been busy getting pre-registration rolling, keeping everything updated via social media, organizing school visits and much, much, much more. At the same time, our staff out in the garage has their hands full prepping our equipment for the year including quads, UTVs, dozers, generators, signage and pretty much anything else you can think of!
I went out this morning and started freshening up my quad and began counting the days until our new KTM motorcycles show up for the sweep and TV crews. They'll be here soon and I can't wait to spend the time getting them put together and set up for our crew. I generally spend a good majority of our non-race weeks inside the office, but occasionally lend a hand to the boys out in the garage and this is the part of the year I get a little stir-crazy and can't wait to go put together some fresh equipment. Most of you can probably relate to that!
There was a good bit of off-season racing taking place last weekend and more coming up this weekend. I'll have some details on that coming up a little bit later in this week's edition of Quick Fill. So, let's get it started!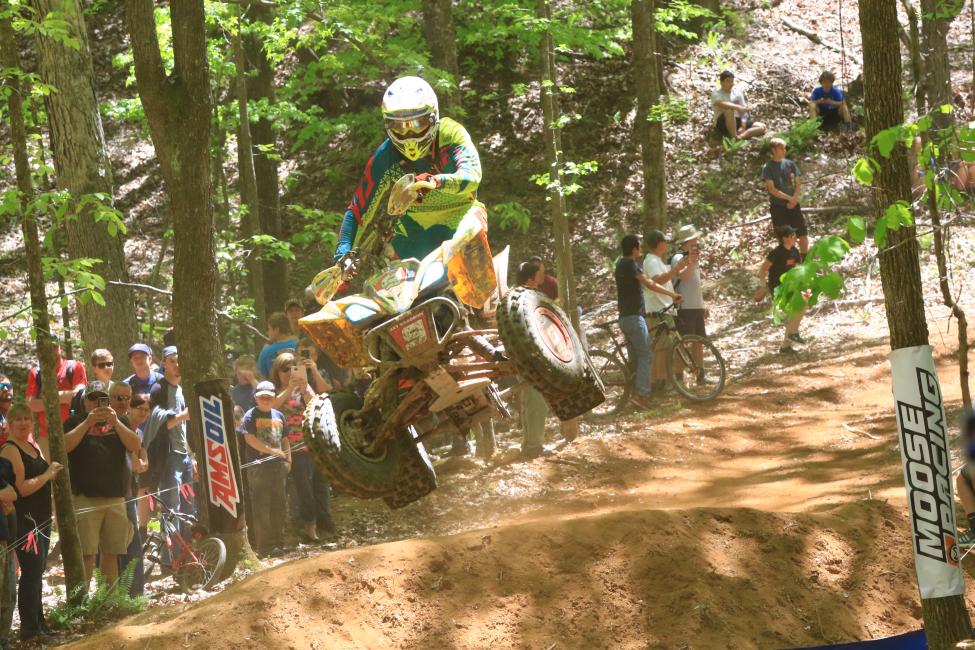 Weekly Updates (Chelsea Taylor)
Even though the GNCC season kicks off a little different this year, we will still be offering practice at Big Buck. The time schedule will remain the same as previous years and you can view that on the event webpage HERE. You can register for practice at the track, so if you don't get enough practice in during this next month you're covered!
Also, camping and practice will once again be available in Gordon, Georgia. However, this year they will be open from Big Buck to the Cannonball GNCCs. Camping is $20 for the first night and $10 for each additional night. The riding prices are the same per rider and children under 10 are free. For more information, click HERE.
Valentine's Day is just around the corner and a GNCC season credential makes the perfect present for your significant other! Save yourself time and money and purchase your credential HERE.
Pre-registration for the first four rounds is officially OPEN! Don't forget that anytime you pre-register for a GNCC race you will receive a $20 Race Gas gift card compliments of Rocky Mountain ATV/MC. The gift card is redeemable on all Rocky Mountain ATV/MC inventory and can be used together. Also, don't forget that race fees have been adjusted if you register at the track, so that just adds another reason why pre-registration is a good idea!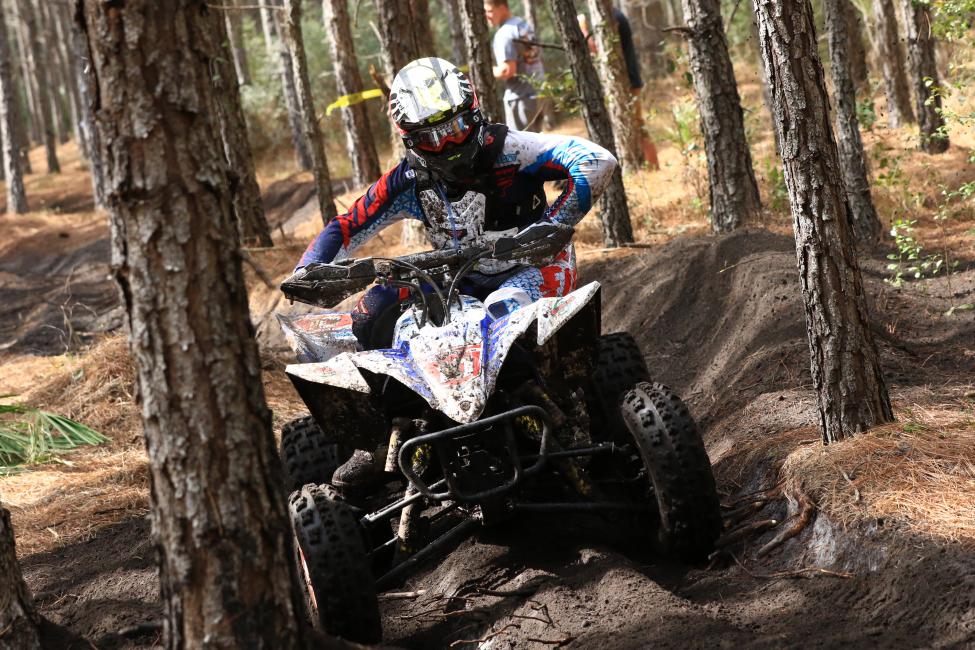 A GNCC Soap Opera (Rodney Tomblin)
Like sands through the hourglass, so are the days of our lives! That's a statement many of us grew up hearing in the early afternoon. If it wasn't something you heard on a daily basis, you at least heard it on occasion. The famous opening of a daytime soap opera can be interpreted in many different ways depending on where and when you are in life. Right now, to me, it means that time is slipping away and that there are more sands that have passed through and race season is almost here.
The question of whether or not you are ready is on the minds of many, but this year I am satisfied that this is the most well prepared I have seen an approaching season. The reason being is that most everyone is keeping and building the programs they have had for at least the last season or two. The biggest changes I can really think of are Rage ATV taking over the motor building efforts for Adam McGill, and Walker Fowler taking control of his own program. Which, in both cases, doesn't really yield a lot of change in the big picture. But like all things, time will tell the full stories.
I have talked to a few folks around the racing world and as exciting as that is, the ones not talking may have me more inspired and intrigued. I have not heard back from Johnny Gallagher after a few attempts in a few weeks and beginning to wonder what was up. Then this morning the silence broke and the word was about what I expected. Basically, it's business as usual. Johnny said this morning, "Nothing really newsworthy here. Just been Chris (Borich), Chad (Wienen) and myself the last few weeks riding a lot of moto, training and hanging. Chris and I have hit KR's (Kailub Russell) place quite a few times and are headed there again today. I am feeling good and getting close to feeling ready to put my best foot forward, but that's what everyone says. The reality is it's all just speculation and bench racing until 1pm Saturday March 4th at Big Buck." Touché Johnny and a very good point.
Jarrod McClure has been a very busy man this off-season. "The Cobra" has continued his normal regime of working his job at home in Pennsylvania and training in the evening and night hours. Then on the weekends he travels south to race different regional races to keep his skills sharp and makes any necessary changes to prepare for the season. Sounds like he is at a disadvantage and helps you realize the raw talent he possesses.
This past weekend McClure was in attendance at the SORCS race in Milledgeville, GA where was able to take the win. He told me "Turnout wasn't as good as the last one I was at (when Borich was up) but I got the win over Josh Merritt and Landon Wolfe and I was able to learn some things about my setup. The track was sandy so it was nice to get some time in on that. I am dialed in and just patiently waiting with my finger on the trigger for March 4th." So I can deduce that he is ready and patience will be his biggest key these next few weeks.
I finally had a chance to catch up with Cole Richardson as well and again the story seems the same. Cole says "Nothing much going on here. I am just doing a top end at the moment. (Laughs). Otherwise everything so far has been going good. I have been putting a ton of miles on the road bike every week and keeping myself in shape. I have been struggling with some wrist issues so I haven't got to ride nearly as much as I should have or should be. I'm getting all of that squared away and at the moment taking each day by how I feel and just trying to rest up and go into this year 100% rather then still hurting. Aside from that everything has been solid same program as last year with a few minor changes."
Cole is back with the N-Fab/AmPro/Yamaha team and is expecting to be a lot healthier than at the start of last season. He said "So far so good, but again with Crohn's disease it comes and goes how it likes. If it decides it wants to flare up it will. But, that rarely happens knock on wood!" Cole's goals are "To start the season healthy and end healthy! I also want to be consistent throughout the year for a good overall finish. I want to be on the podium as much as possible and contend for wins." The good thing is he faced a lot of obstacles last season so he should be ready for about anything.
Cole hasn't been seen much at the races but told me "I raced one FTR so far this year and that's about it. I haven't honestly been able to ride a lot due to the wrist. So just taking it day by day and focusing on my cardio a lot with a lot of cycling." He has time but again the sands are getting thinner on top.
Landon Wolfe has also been quietly busy prepping for his GNCC XC1 ATV season and two-wheeled National Enduro season. By all indications we should see even more advances out of this young man on both fronts. He seems to have really hit his stride the last couple of years and he is honing some very sharp skills that could present themselves more in the future than some may have expected.
I spoke to Landon who told me "Not too much going on really. I'm just working and working out because of weather but I had the chance to run down to Florida with Jay and Ronnie Rusch and did a lot of riding with Adam McGill and Hunter Hart. But as of right now I'm just doing some riding with Jarrod McClure in New Jersey when we can and getting ready to head to the Baylor's for a few days before the first round of the National Enduro"
This past weekend I had the honor of hosting the WNYOA banquet near Syracuse, NY. I spoke with several GNCC racers including a couple of well-known ATV stars from that neck of the woods. XC1 ATV Rookie Marty Christofferson was the top rider in that series and said that he was really looking forward to the new season. If you recall he has been engaged in heated battles for the XC2 Pro Am title that may have him more than prepared for his transition into the highly competitive XC1 class.
Another top rider from GNCC was the young Hunter Hart who said he is more than ready to get the season started. Hart will be moving into the XC2 Pro Am class and by all accounts could be our next prodigy in this division of racing. Hunter actually has won three youth overall titles, which is more than anyone in the history of the class. Hart as well excelled through the ranks of the bigger quads and finds himself very quickly where he has worked so hard to be. He told me he has been training with everyone he can and said he and McGill have trained and ridden as well as Chris Borich and Johnny Gallagher a few times.
Hart told me he would be back in Florida as quick as he could to resume his regime. Hunter received a few awards that night and there were even some two-wheel awards. And if you follow Hunters career you know that he is an avid motorcycle pilot and rides some with Kailub Russell. He will be racing Open B on Sunday this season after racing the XC2 on Saturday. This is nothing new and he has actually raced both since two wheels like someone else we know as a multi-time champion. Will he face the same dilemma of which direction to go someday soon? That's a good question but ride now all he wants to do is ride.
So as time runs out in one aspect we are that much closer to restarting the hourglass for the new season. The quiet confidence of the GNCC Racin' Nation is exhilarating because there seems to not be any panic but more focus which will hopefully yield another "greatest season ever." Time will tell the tail.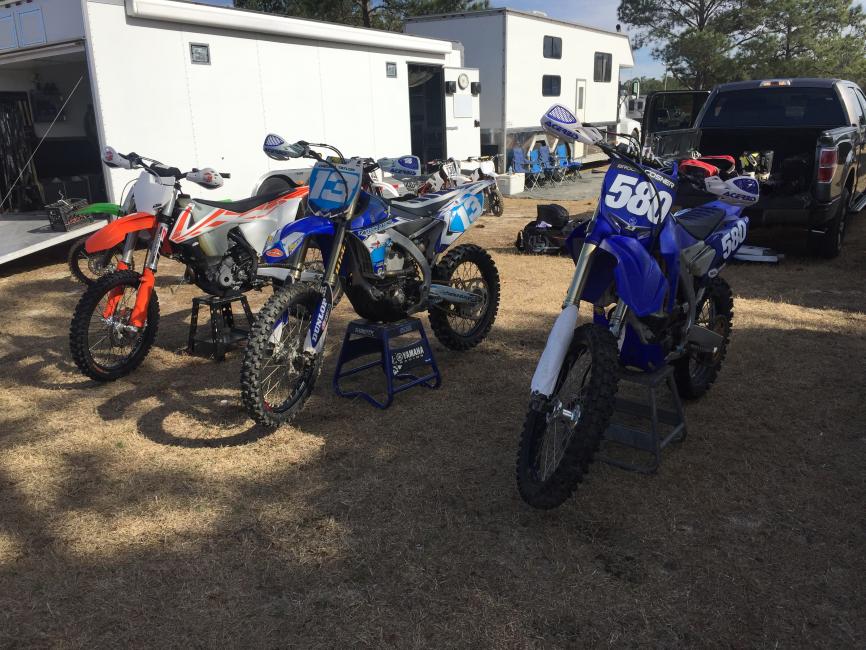 Winter Seat Time! (Chelsea Taylor)
Last Friday Brooke Cosner met me at the Racer Productions office where we loaded up and headed south for some warmer riding weather. Of course, two girls trying to load multiple bikes in the back of a truck didn't go that well so we had to have some help from GNCC Co-Assistant Trail Boss, Ryan Echols. After everything was tied down and the truck was loaded we were on the road to South Carolina.
We arrived at Kendall LaFollette's house around 1:30am on Saturday morning and before we know it the smell of bacon woke us back up. (Shout-out to Kendall for cooking for us all weekend!) Kendall's brother, Chad, was in a freak riding accident two weekends ago and broke his elbow so unfortunately he couldn't ride with us, so we girls loaded up and made the hour-long trip to Moto-Vated Sports Complex in Gaston, South Carolina.
The facility was packed when we got there, but with a GP track, turn track and two motocross tracks there were plenty of opportunities for everyone. Of course, being with two WXC riders we immediately hit the woods section. Both Brooke and Kendall have decided to go on their own this season so they were making different adjustments to their setup. Brooke was struggling trying to find a suspension setting that she felt comfortable with, so Alex Teagarden helped dial it in.
The woods were tight and rutted, so Brooke and Kendall took off pushing each other and practiced trying to improve in places they felt they lacked. One thing I learned this weekend is no matter how many times you watch the WXC class race, you can't really experience how fast they are until you get on a bike with them… Yes, they had to wait for me. A lot!
I know Kendall and Brooke have both been working hard for the upcoming season, but Becca Sheets was also at Moto-Vated this weekend. While we didn't really ride with Becca we did see her a few times and she looked to be adjusting to her KTM pretty well. I've also noticed a social media post from Tayla Jones saying that she was riding down there this week.
Cory Buttrick, Cole Mattison, Zach Nolan, Andrew Boggs are just a few of the other GNCC Racin' Nation members who were at the track. However, on Sunday majority of them competed in the SETRA race in Sumter, South Carolina. With only a handful of weekends left before Big Buck everyone was trying to get in any last minute testing and practice in.
It's been a few years since I raced full-time, but this weekend's trip opened my eyes to just how much work each GNCC racer puts in their program, whether it be the offseason or not. It's an honor to be able to work for a group of people who are so dedicated to the GNCC series. Of course, I cannot express enough thanks to the LaFollette Family for taking Brooke and myself in and treating us like family this weekend.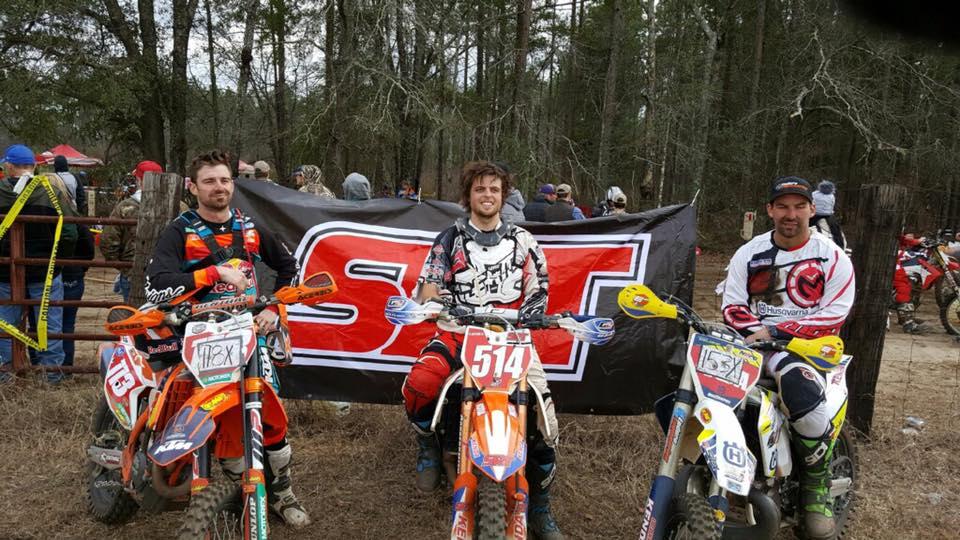 More Off-Season Racing (Jared Bolton)
We're full-swing into some off-season events that give us a little teaser of what to expect from the upcoming season. Last weekend saw the annual Burnt Gin Hare Scramble put on by the Sumter Enduro Riders Motorcycle Club which not only served as a SETRA Hare Scramble Series round but also as the opening round of the AMA East National Hare Scramble Championship. With it being held at the same location as the opening round of the AMA National Enduro Series a week before their opening round, this event always draws a strong turnout.
All in all, there were a total of 21 Pro class riders and 14 AA class riders (think of that AA class sort of like an XC2 class) and with the two classes combined on the front row, it made for a total of 35 riders taking off from the front row. That's a lot of really, really fast guys all taking off together! The Pro class was a pretty stacked field of both GNCC pro riders along with National Enduro pro riders and of course a good number of those guys do both series as well. Steward Baylor, who is always strong at the Sumter events, would come away with the overall win ahead of Russell Bobbitt, Andrew Delong, Jordan Ashburn and Tegan Temple rounding out the top five overall.
This weekend will see another event at the same location as the opening round of the AMA National Enduro Series will be taking place there. Last year, Kailub Russell sat out the National Enduro Series as his knee wasn't completely healed in time for the enduro opener. This year is a different story. Kailub will be returning to the National Enduro Series, in addition to GNCC, where he's gunning for championships again in both series. When KR claimed the dual championships in 2015, it marked the only time a rider has ever made that happen and he's looking to do it again this season.
However, it won't come easy! His teammate, Russell Bobbitt, claimed last year's National Enduro crown and is definitely tough competition in the tight terrain the National Enduro Series throws at you. Bobbitt will also be contesting the entire GNCC season as well, which means these two will be doing all of the same events all season. With neither rider focusing on one series over the other, this could create a pretty tight battle for that National Enduro title. However, you can't leave out Steward Baylor who has always been strong in the National Enduro Series and had some flashes of greatness at some 2016 GNCC events as well.
This could prove to be one of the most interesting seasons in recent history of off-road racing. A number of riders are contesting both series and a number of riders have a shot at a title in both series. It's a great time to be an off-road racing fan as 2017 is shaping up to be one for the ages. I'll be heading to this weekend's National Enduro opener to catch the action in person, so if you're not there, make sure to catch next week's edition of Quick Fill for some first-hand info!
Headlines
GNCC Racing Partners with Trailers of the East Coast
Everyday Lifters (And Racers!)
Camping and Practice Available Between Big Buck, Wild Boar and Cannonball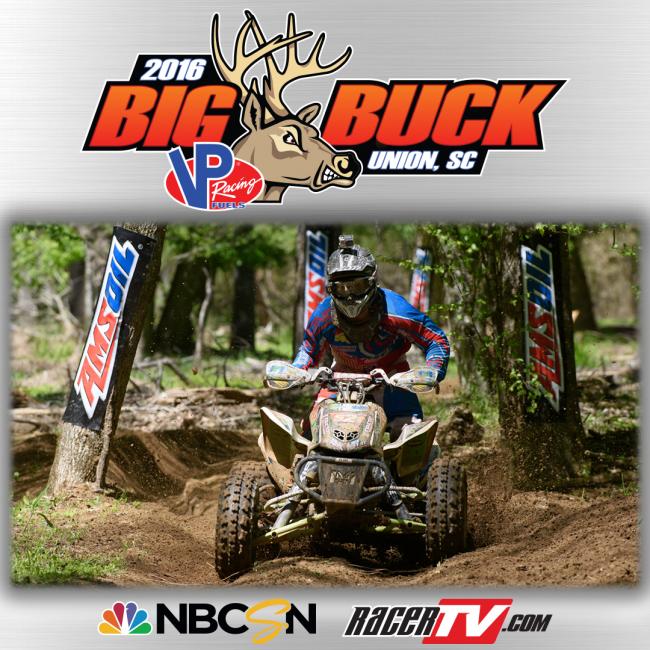 What's New on RacerTV.com?
Check out the 2016 season's NBCSN shows online now! These highlight shows are in addition to the GNCC LIVE coverage, now entering its fifth season, that features nearly 100 hours of all 32 pro race events. Filmed and produced on-site by the West Virginia-based RacerTV crew, GNCC LIVE brings live streaming video coverage from all 13 rounds of the GNCC series, allowing fans from all over the world to follow Pro ATV, Pro Bike and Side-by-Side racing all season long. To view the GNCC LIVE archived footage, click HERE.
News from GNCC, Sponsors and Riders
Camping and Practice Available Between Big Buck, Wild Boar and Cannonball
This offer stands from March 6 through March 24. Enjoy camping and practice between Big Buck, Wild Boar and the Cannonball GNCCs!
Pricing is camping $20 first night and $10 each additional night.
Riding is the same per rider. Kids under 10 years of age are free.
The address can be a little tricky when it comes to GPS.
Garmin likes the address: 667 Jm. McCullough Rd.
GPS coordinates are 32.9473 N, 83.5429 W (A map is attached below for help).
Please RSVP and let Anthony know when you will arrive!
If you have any questions please call Anthony at 478-456-6632. If there is no answer please leave message, or email him at [email protected].