Chuck Lemaster
Wednesday, July 1, 2015 | 10:15 AM
Cody Gragg is a familiar name to the GNCC Racing Nation. We've seen him in the youth ranks, the A class and XC2. However, Cody's also a dedicated motocrosser and just made his first pro national of the season at Budds Creek this past weekend. He went 22-13 for 16th overall in some of the muddiest conditions the Lucas Oil Pro Motocross Championship has seen in several years! GNCCRacing.com caught up with him to offer congratulations and to find out the details.
GNCCRacing.com: Cody, that was some ride at Budds Creek!
Cody Gragg: Thanks! You know, everything I've read online about myself, I'm referred to as a "trail rider, woods rider or GNCC racer!" I guess that's an honor because the GNCC background gave me the mud skills I have now.
We're proud of you! It's really cool to see one of our own go out there and do so well. But you're not just a woods racer. You've been pursuing the motocross dream for a long time, right?
Yeah. A lot of people don't know it, but I've been racing the Loretta Lynn's Amateur Motocross since I was on 50s. I started in motocross and didn't even do a woods race until I was on 85s.
What made you decide to try a woods race?
I live in North Carolina, not too far from Steele Creek. Every year, some of the GNCC pros would come out to my house and practice on my outdoor track, and then as a family, we would go watch the GNCC. I guess it was around 2006, I decided I wanted to try it. I entered the 85 (7-11) at Steele Creek and I'll never forget, Aaron Plessinger came by me on a 65. As he passed me, he turned around and waved at me!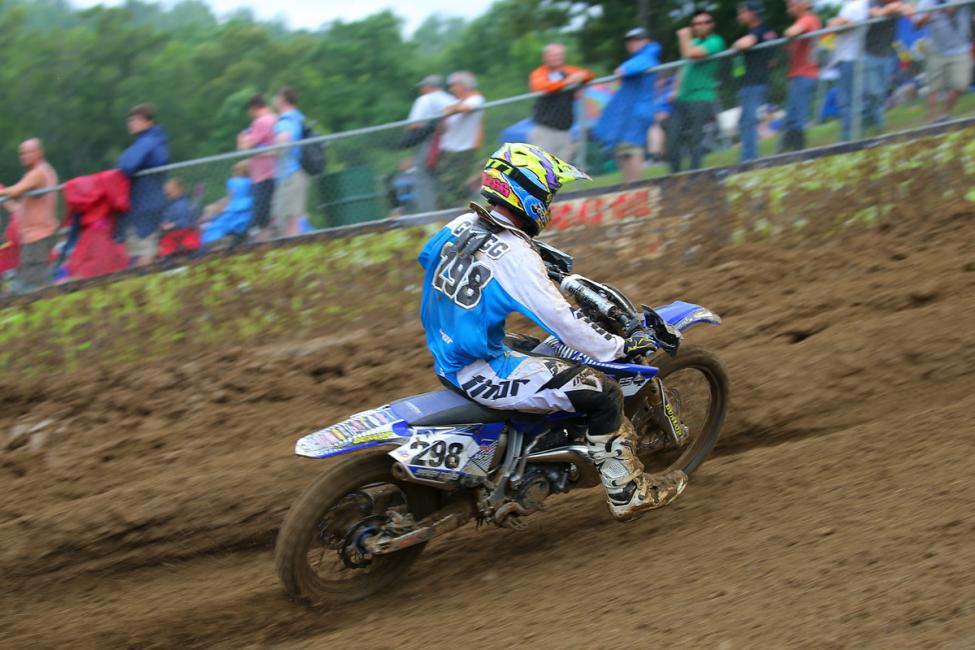 That kid's always had skills! Did you know him back then?
We knew each other a little bit. We'd raced motocross together, but he'd been doing both moto and woods disciplines. Later on, we became pretty good friends and both had some Yamaha support.
So did you keep coming back to GNCC?
Not right away. I would race Steele Creek because it was close. In 2009, we decided to do the whole series. I entered the Super Mini (14-15) and did 9 or 10 races. I was on a Yamaha and no one made a big tank for that bike. I would sometimes have the overall, but I'd have to pit. Then Layne Michael or Chris Meadows would come by. I never did overall a youth race, but got a couple 2nds and a bunch of top 5s.
I still have vivid memories of you wringing the guts out of a YZ125 in the afternoon race! That must have been 2010?
I went straight from the youth to the 200-A class. I was still doing moto. I was racing Schoolboy 1 and I wanted to ride the same bike for both moto and GNCC. It was a hectic schedule. We would race a GNCC and then the next weekend go race an Area Qualifier, or Regional, or whatever, but it was an every weekend schedule.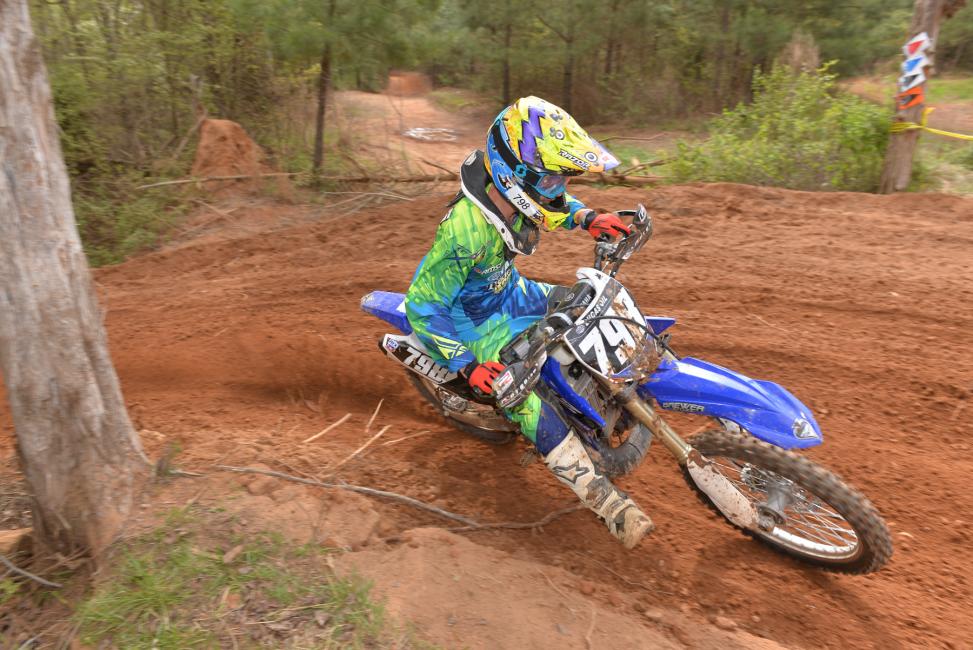 How'd you do in motocross?
I made it to Loretta's every year! Had a lot of good battles and almost won a Collegeboy championship. I kind of threw it away in the last moto. I'd won the 2nd moto, but crashed in the 3rd and so ended 2nd overall that year. But no regrets. I've always had a lot fun racing. It's been a great life. My mom, dad and sister always go to Loretta's and it's been great.
We saw you jump up to the XC2 class for a few years. Take us through that. Why XC2 and why a 2-stroke?
Well, I figured if I wanted to go faster, I should ride with faster guys. XC2 lets you get up ahead of all the traffic and you're surrounded by fast people, so you've got to learn. As for the 2-stroke, I've always loved them. I figured the 250 2-stroke would be an advantage and it was. I pulled holeshots and got that $150 a few times. But honestly, I think I was faster on my 125. My overall finishes were better from the 200-A row than XC2, but I learned so much and the cross-training was invaluable.
So you've been focused on motocross this past year. We've seen you at a couple races, but not all?
Right. I came out to Steele Creek because it's local. I entered the Sportsman A class just to have fun for a couple hours. I had some bike problems and didn't win, so I came back to Big Buck.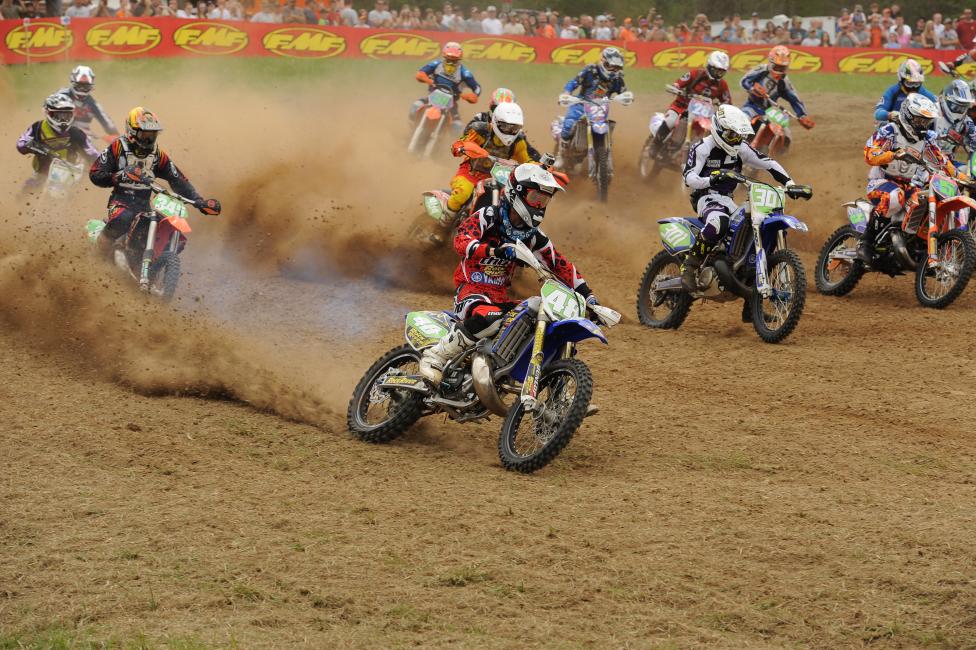 So what are you focused on this year? I know you came out to Arenacross last year and earned points to go pro racing. Then obviously, you raced Budds Creek. So, no more Loretta's?
Well actually, I didn't qualify for Loretta's. I was at Unadilla last week for the regional and I was plagued with bike problems. I couldn't put a race together and didn't make Loretta's for the first time ever. I was so bummed. On a whim, my dad and I decided to go to Budds Creek. I had my points, so I could race. I just didn't figure I'd do any good, but what else was there to do?
I heard it was pretty nasty!
Oh, it rained all night leading into race day and then in the mud I qualified really well. I was pumped on just that. Most people don't know what an accomplishment it is just to qualify for an outdoor national. I was on my practice bike because my race bike messed up again. I was so excited. In race one, I crashed in the 1st corner, crashed again on the first lap, and then passed my way from last to 22nd!
I bumped into Justin Brayton and he said that between motos, everyone's phones were buzzing with Emergency Weather Alerts, the spectators were instructed to find shelter, and that it got pretty bad!
Oh yeah. God was answering my prayers! [laughs] I was probably the only guy wanting more rain, but I had confidence in my mud skills because of my GNCC background. And it did rain, probably 3 or 4 inches. So I got what I wanted and managed a 13th place finish, which gave me 16th overall and 9 points. Now I'm disqualified from Loretta's for two years. So I guess everything happens for a reason. I'll take it though!
Once again, we're really proud of you and excited for you! Who would you like to thank?
First and foremost, God for watching over and keeping me safe. Without him none of this would be possible. My mom, dad and sister for their support throughout the years. All my friends and family, my mechanic Willy Baker, Chris and Tyler Brewer from Brewer Cycles, James and all the people at Thor for the continued support. Joel and Lil D at FMF, James Saylor at JMS for the awesome motors, Dubya rims, Pit Posse, Dunlop, Boyesen Racing, Blonix, Wicked Thunder, Brett at ICW for the awesome radiators, John and all the guys at Scott for keeping my vision clear, CV4, MGX Unlimited Graphics, G2 Handguards, Liquid Performance, Hyperlite Wakeboards, Mike from Razor Image for the sickest helmet out there and everyone else I forgot, thank you so much for you continued support nothing would be possible without all of these people!