Kayla Bolton
Time
Friday, February 19, 2021 | 2:35 PM
FOR IMMEDIATE RELEASE
GNCC Racing Welcomes Five Premier Holeshot Sponsors For 2021
MORGANTOWN, W.Va. (February 19, 2020) – The Grand National Cross Country (GNCC) Series presented by Specialized, an AMA National Championship, is excited to announce five company sponsored holeshot awards for the premier XC1 ATV and bike, XC2 ATV and bike, XC3 bike, 4x4 Pro ATV and WXC ATV and bike classes.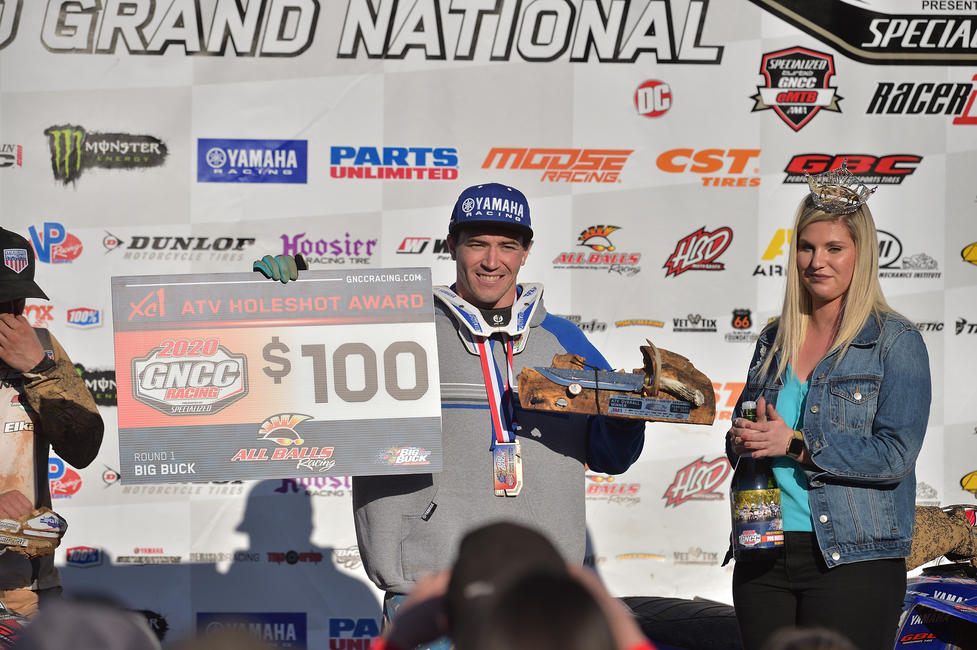 All Balls Racing will be generously giving out $6,000 throughout the 2021 season for XC1 Pro ATV and XC1 Open Pro bike holeshot awards, $250 per round. All Balls Racing continues to offer some of the most comprehensive bearing & seal kits, drive line and suspension kits for off-road motorcycles, ATVs or UTVs.
Hot Cams will provide $1,200 towards the XC2 250 Pro Motorcycle class holeshot award, $100 per round. Hot Cams is part of the All Balls Racing Group, providing development of aftermarket dirtbike, ATV and UTV high-performance camshafts and valve shim kits.
Longtime rider supporter BNR Motorsports has stepped up in a big way sponsoring the XC2 Pro-Am ATV, 4x4 Pro and WXC ATV holeshot awards. BNR will be giving $3,600 away during 2021 as 36 holeshots will be captured throughout the three different premier classes.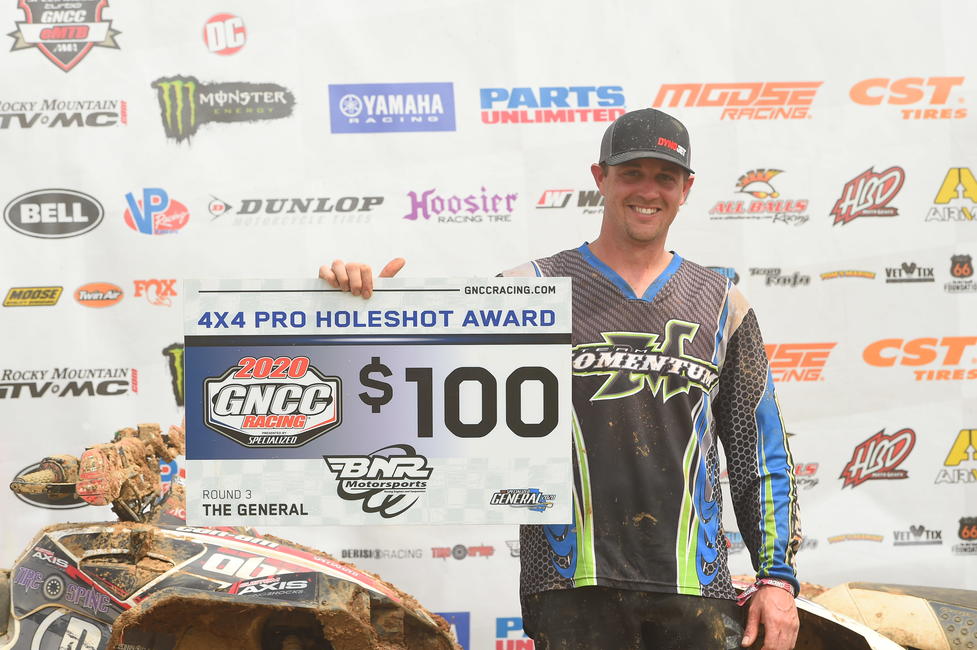 The WXC bike racers will be looking to capture the $100 Trail Jesters WXC holeshot award once again this season. Trail Jesters is now in their second year of sponsoring the WXC bike holeshot award and is excited to be part of the women in racing movement.
"Women's off-road motorcycle racing is reaching new heights and we've seen tremendous growth in the WXC class over the past several years", said Ross Mauri, founder of Trail Jesters. "We are proud to sponsor the GNCC WXC Holeshot awards again in 2021 and look forward to a very competitive season."
Another addition to the holeshot sponsor lineup will be Lojak Cycle Sales, who will be pitching in $1,200 for the FMF XC3 125 Pro-Am holeshots. Lojaks will be onsite at each event promoting their dealership products.
For more information on the GNCC series, visit the official website at gnccracing.com or call (304) 284-0084. Join the conversation on the series Facebook page, Twitter and Instagram and include the hashtag #GNCC.
How to Watch
Racer TV and MAVTV are the official homes for coverage of the Grand National Cross Country (GNCC) events. All 13 rounds, from the season opener in South Carolina to the finale at Ironman Raceway in Indiana, will air in taped-delayed telecasts on MAVTV, while Racer TV provides live streaming coverage of the 2 p.m. ATV and 1 p.m. motorcycle races from each event. Catch all the action at http://www.mavtv.com/ and http://www.racertv.com/.
About GNCC Racing
The Grand National Cross Country Series presented by Specialized is the World's premier off-road racing series. Founded in 1975, the 13-round championship is produced exclusively by Racer Productions. Cross-country racing is one of the most physically demanding sports in the world. The grueling two and three-hour GNCC races lead as many as 2,400 riders through racetracks ranging in length from eight to 12 miles. With varied terrain, including hills, woods, mud, dirt, rocks, and motocross sections, GNCC events are tests of both survival and speed. The series draws talent from all over the U.S., Central America, South America, Europe, Japan, Australia and New Zealand. GNCC Racing is televised live on RacerTV.com. For more information, please visit www.gnccracing.com.
About the American Motorcyclist Association
Founded in 1924, the AMA is a not-for-profit member-based association whose mission is to promote the motorcycle lifestyle and protect the future of motorcycling. As the world's largest motorcycling rights and event sanctioning organization, the AMA advocates for riders' interests at all levels of government and sanctions thousands of competition and recreational events every year. The AMA also provides money-saving discounts on products and services for its members. Through the AMA Motorcycle Hall of Fame in Pickerington, Ohio, the AMA honors the heroes and heritage of motorcycling. For more information, visit www.americanmotorcyclist.com. Not a member? Join the AMA today: www.americanmotorcyclist.com/membership/join.
GNCC Media Contact:
Kayla Bolton
(304) 284-0084
[email protected]