Rachel Gutish
Time
Tuesday, December 29, 2020 | 4:20 PM
Stemming from the grassroots of family racing, Wiseco has over 75 years experience manufacturing pistons, whether it be for fun, weekend riding, or professional racing. Wiseco is one of the few manufacturers forging pistons in the U.S., providing quality and performance you can trust. 
Click here
 to see the latest Tech Tips from Wiseco.
Sixteen-year-old Blaceton Moore just won his first National Championship, in the 4-Stroke B Lites class. He has pursued the GNCC series for several years, with the goal of eventually becoming a pro rider. Next season he will move up to the A Lites class.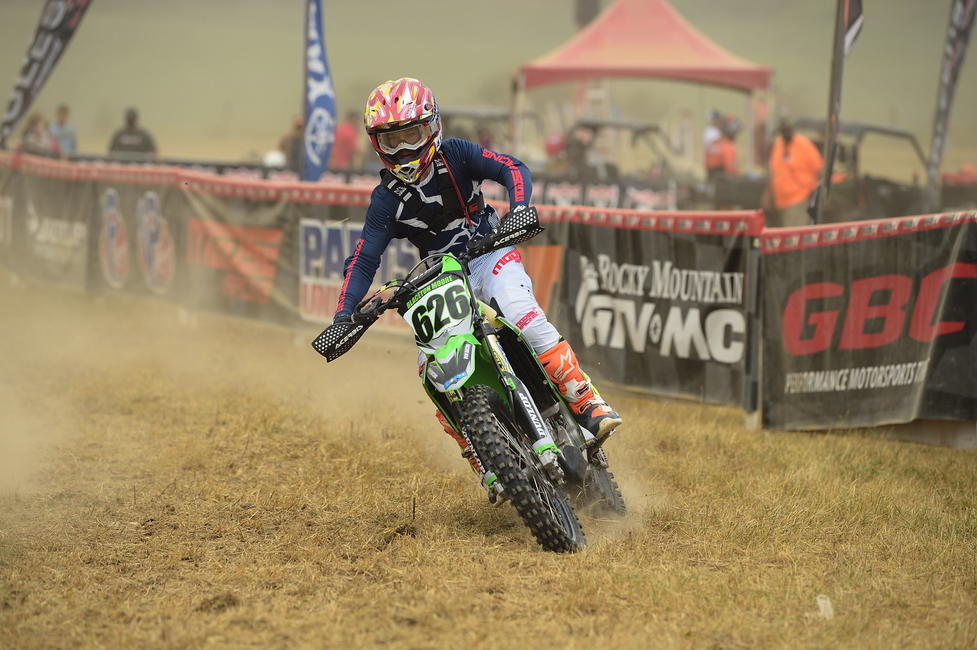 GNCCRacing.com: Why don't you start off by telling us a little bit about yourself?
Blaceton Moore: My name is Blaceton Moore, I'm 16 years old. I'm from Glouster, Ohio. I started riding dirtbikes when I was about 4 years old and it all took off from there. I didn't race until I was 6 or 7 years old. Once I raced my first race, I wouldn't stay off the bike. I used to play football and basketball for my school, but as I kept racing, I stopped playing sports and focused on racing.
What bike do you race?
I race a Kx250f.
When did you start racing GNCCs and why?
My first GNCC was in 2014. I raced Ironman on a KX65. In 2015 I did a couple that were close to home. My first full year was in 2016. After my first one, I wanted to try a full year riding them. My buddies got me into them. They raced a few and liked them so I wanted to try a couple. From 2016-2020 I've only missed 7. I got hurt last year right before break and missed 2. This year I tore my ACL and got surgery so I missed 5.
Despite your injury, you still won your first GNCC title this season! Tell us about it.
This year was my first full year of 3 hour. I didn't really know what to expect this year. I won the first one and that boosted my confidence quite a bit, I started clicking them off and felt really good. After the 7th round I got a 3rd place and got pretty sick that race. Drew and Lake didn't make it easy this year. I was more than ready to move up to the A-lites class at the next race. I ended up getting hurt at a local race and ended my year.
How did you get hurt and how are has your recovery progressed?
It was the first race of the weekend at my local track. I got a bad start and was trying to pass people and I went through the 4th turn, went on the inside and just put my foot down. When I put my foot down, I twisted my knee just a little bit and I knew something was wrong. It turned out I tore my ACL and had to get surgery. I've progressed really well. Physical therapy was pretty good, they said I was a few weeks ahead of schedule. They just released me to ride a couple days ago to ride and train for 2021!!
That's great news! I've done an ACL myself and they can be rough to recover from (laughs) .. Speaking of 2021, what are your plans for next season?
Yeah, the first couple of night were really bad with the pain but it's part of it.
Next year my plan is to ride A-lites and win the championship. This winter I'm going to train my hardest and ride as much as I can.
What will you do for training? Will it stay nice enough for you to ride, or will you be able to travel a bit. Or are you limited to just gym stuff?

For training I will go to a gym about 10 minutes away, it is pretty much normal in there, you just have to clean whatever you use. I do lots of cardio mixed with a little bit of weights. For riding I will be making trips to South Carolina. Usually I like to go for about a week then come back and visit for about 2 weeks. Sometimes you can catch a fairly nice day to ride where I live every once in a while.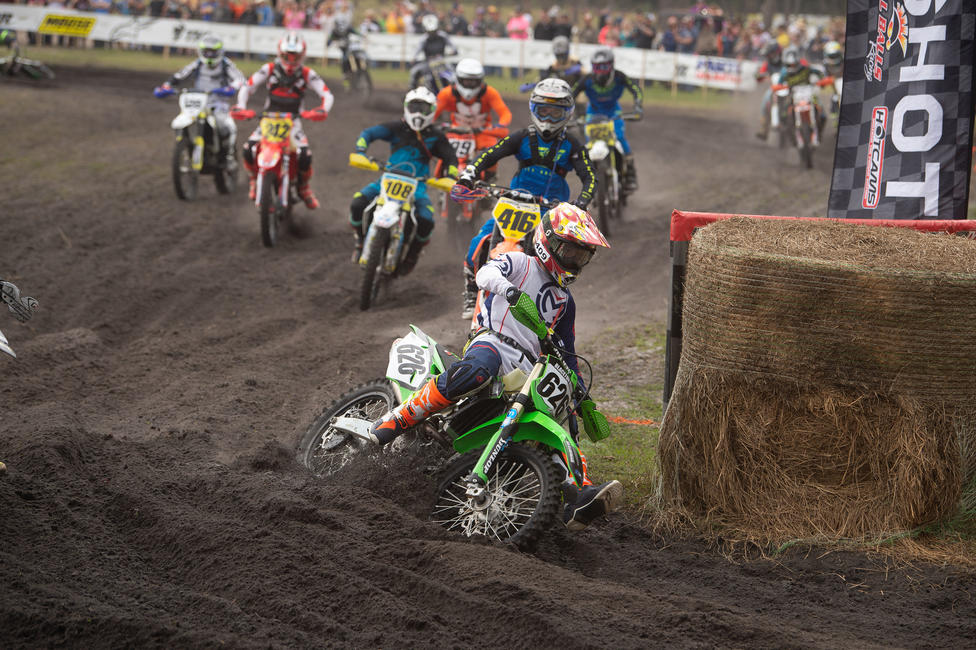 How much tougher do you expect the A class competition to be?

I expect it to be a lot tougher. I know of a couple buddies that are pretty fast racing in that class. It's definitely not going to be very easy in 2021. I want to be in the top 3 every round this year.
Do you have any long-term goals for your racing career?

Yes, my first goal is to get some help from a team. Eventually I would like to make it to the XC1 class and win as many championships as I can
Those are some pretty big goals! Do you feel like you're currently on track to accomplish them?

I think it will be awhile but yes. Each year I feel like I'm getting faster and faster. My endurance has got better the last couple years for sure.
What do you feel like are your greatest strengths and weaknesses as a rider?

My greatest strengths are I know to hang tough and fight to the finish, 3 hours is a long time (laughs) My main weakness is that I lose focus sometimes during races and kind of forget what the task at hand is and it will cause a little mishap here and there.
Why are you passionate about racing?
I'm passionate about racing because it's not like other sports where you rely on teammates, it's all up to me how I do and how things go, at least most of the time (laughs), and every-time I ride I enjoy myself.
Is there anything I didn't ask that you would like to talk about? And if not, who would you like to thank?

I don't think so, I'd like to thank my Mom, my Dad, my Mawmaw and Pawpaw, Bonzi Suspension/ Levi Kilbarger, IMS, Acerbis, Seat Concepts, Scott, Moose Racing, Alpinestar Boots, Twin Air, Mx Graphics, Kal Electric/Dirk Walton, and Gro Green Lawns!!