Kayla Bolton
Time
Wednesday, September 9, 2020 | 4:10 PM
FOR IMMEDIATE RELEASE
GNCC Racing Kicks Off Fall Rounds at Rocky Mountain ATV/MC Mountaineer
at Summit Bechtel Reserve in West Virginia
Walker Fowler and Kailub Russell Aim to Earn Overall Wins This Weekend
MORGANTOWN, W.Va. (September 9, 2020) – The Grand National Cross Country (GNCC) Series presented by Specialized, an AMA National Championship, returns to racing this weekend, September 12-13, with the Rocky Mountain ATV/MC Mountaineer GNCC in Beckley, West Virginia. This weekend's race will be held at Summit Bechtel Reserve, home to the National Scout Jamboree and the Paul R. Christen National High Adventure Base.
On Saturday, September 12, the fastest ATV riders in the country take to the woods of West Virginia to compete for the ninth overall win of the 2020 GNCC season. Currently leading the way in the points standings is WFR/GBC/Fly Racing/Yamaha's Walker Fowler. Fowler has earned six of eight overall wins this season, and is on the hunt for his sixth National Championship. CST/Houser Racing/Waynesburg Yamaha's Brycen Neal sits second in points, and is looking to earn his second overall win of the season as the series starts back up.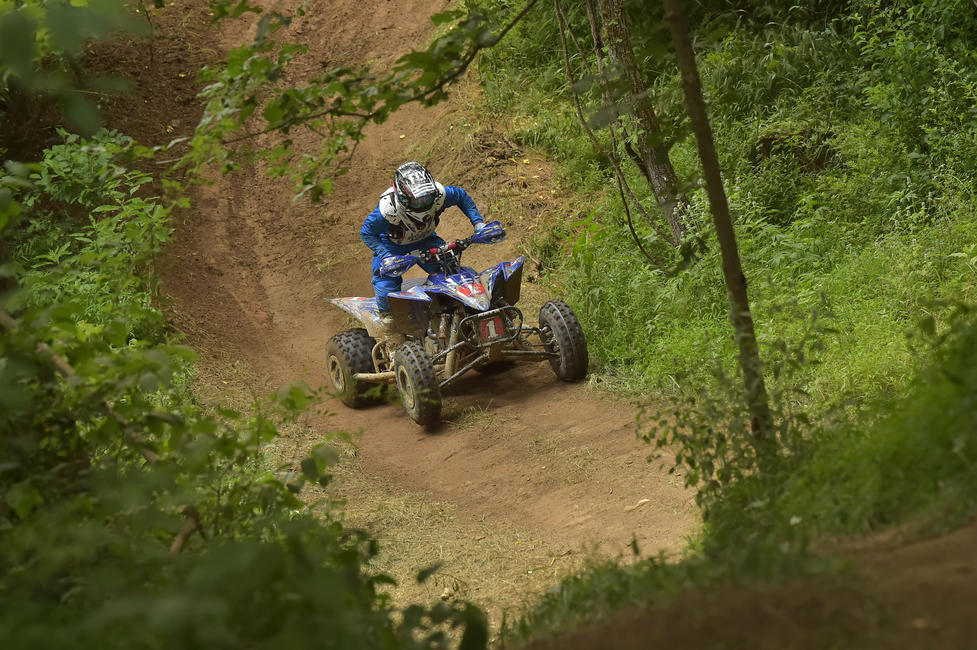 Action Off-Road/Tely Energy Racing/Kenda's Cole Richardson currently sits third in the championship standings, but will be aiming to earn the Mountaineer overall win once again this year. Richardson already has one win under his belt this season, and is hoping a repeat of success in Beckley, West Virginia is in the works for this Saturday afternoon. JMR/GBC/Elka/Moose Racing's Jarrod McClure remains fourth, but sits just 10 points behind third overall. Phoenix Honda Racing's Chris Borich rounds out the top five riders in the standings, and will be aiming to improve his standings during the second half of the season.
In the XC2 Pro-Am class it is LanMills XC/WFR/Magna1 Lubricants' Drew Landers and Action Off-Road/Maxxis/Blud Lubricants' Austin Abney who sit tied in first place with 205 points each. Landers and Abney will be looking to capture an overall win and take over the lead for themselves. Pirate MX Powersports/Obor Tires' Branden Owens earned the latest win at High Voltage right before the series went on its summer break. Owens will be aiming to keep his winning ways going in West Virginia this weekend.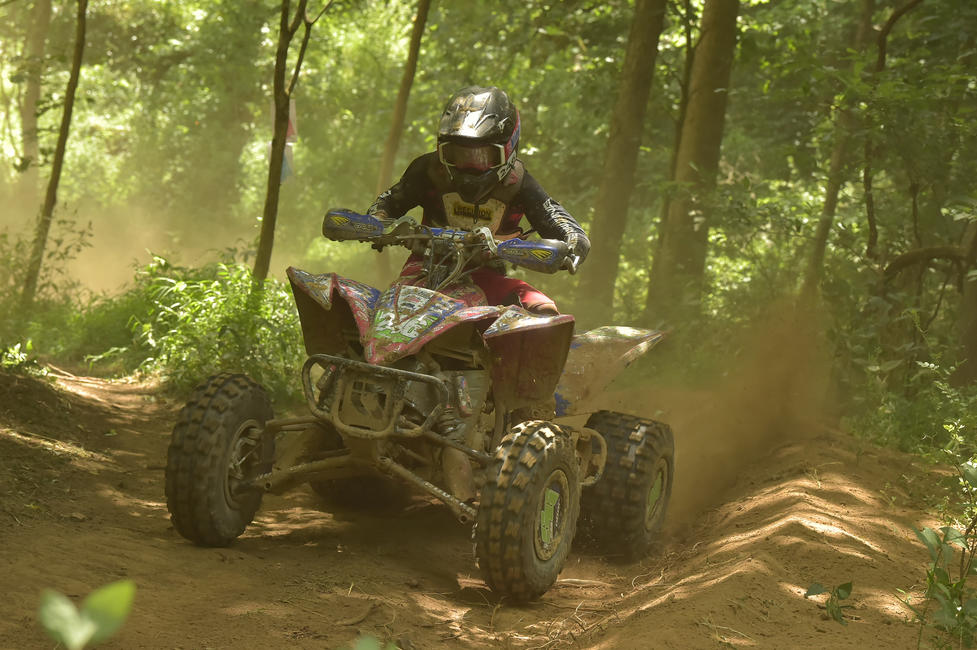 Also taking place on Saturday afternoon will be round 6 of the Specialized Turbo eMTB GNCC National Championship Series. Specialized's Kyle Smith took home the winnings from the previous round at Loretta Lynn's, which also served as the first-ever FIM North American eMTB championship. However, Charlie Mullins remains the points leader as he defends his eMTB championship. Kyle Smith and Seth Stevens round out the top three overall in the eMTB championship standings.
Then on Sunday, September 13, motorcycles will take over Summit Bechtel Reserve and battle it out for the round nine win. FMF/KTM Factory Racing's Kailub Russell finds himself sitting first in the points standings, with seven overall wins thus far in the season. Russell is a man on a mission to earn his eighth straight National Championship, and this weekend he will look to earn another overall win to his resume.
Currently sitting second in the points standings is Babbitt's Online/Monster Energy/Kawasaki's Josh Strang. However, this weekend will look a little different for Strang as he announced on August 20 that he sustained fractures to his scapula in a practice crash. Strang also said it looked like he would be out for 4-6 weeks, putting him still a couple weeks out of being back on the bike. His teammate, Babbitt's Online/Monster Energy/Kawasaki's Jordan Ashburn will look to improve his standings though, and hopefully earn that first overall podium finish of the season. Ashburn has been a consistent factor in the series this season, but has fallen short of a podium finish thus far.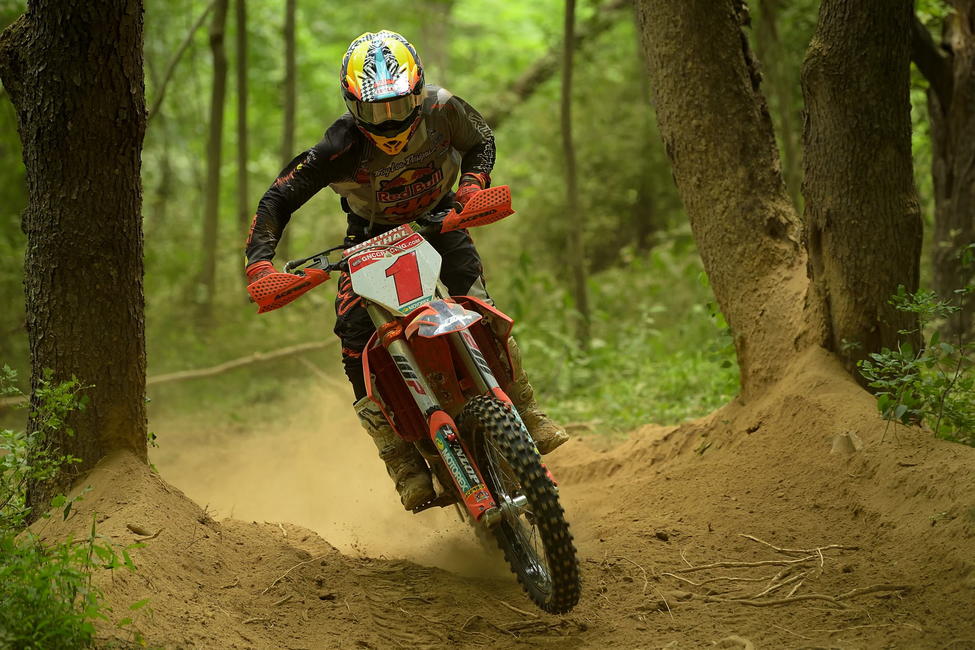 FactoryONE Sherco's Grant Baylor and FMF/KTM Factory Racing's Josh Toth round out the top five in the XC1 Open Pro class after eight rounds of racing. G. Baylor is looking to make a comeback this weekend after being unable to finish out the race before summer break. Toth is aiming for another great race like he had at High Voltage in July. Toth lead majority of the race, and was just 3 seconds off of Russell's finish.
Leading the XC2 250 Pro class is Rockstar Energy Husqvarna Factory Racing's Craig DeLong. DeLong has earned three XC2 class wins, and has not finished outside of the top three in his class thus far in the season. This weekend DeLong will be going for another win, while trying to make a move into the top three overall finishing position.
Trail Jesters KTM's Jonathan Girroir sits second in the class, with AmPro Yamaha/St. Lawrence Radiology's Michael Witkowski in third. Girroir, who also has three class wins under his belt this season, is ready to battle after earning the Full Gas Sprint Enduro Pro 2 championship just one week ago. Witkowski has two wins this season, and will be looking to add another one this weekend.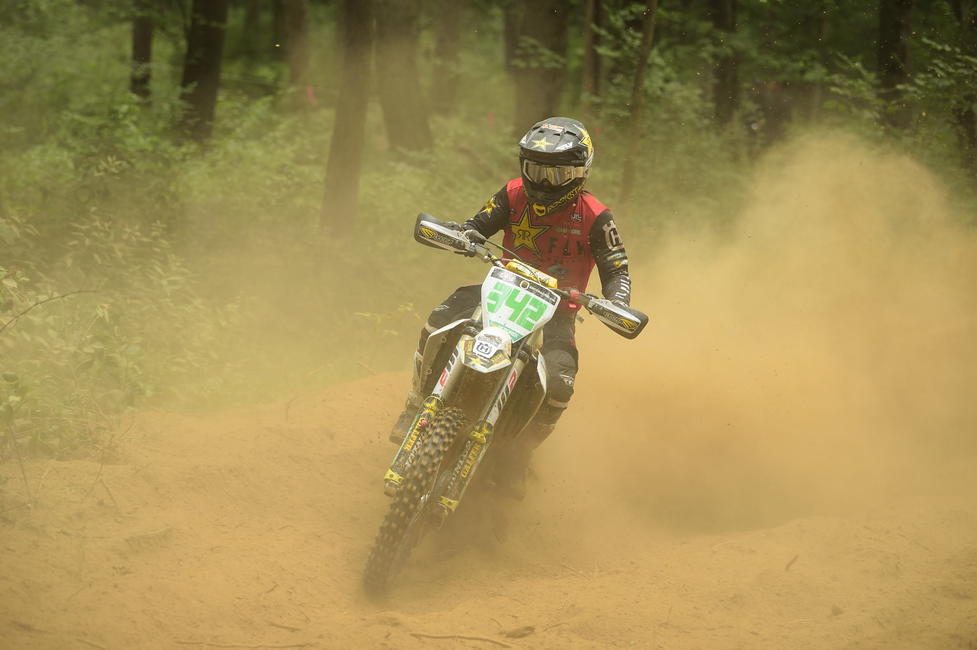 Currently leading the way in the FMF XC3 125 Pro-Am class is Moose Racing/Carolina KTM/XC Gear's Zack Hayes. After earning four wins during the first half of the season, Hayes will be looking to get back to the top spot after a second place finish at the previous round. Raines Riding University/Fly Racing/Yamaha's Jason Raines sits second in the class standings, with a 28 point gap between himself and Hayes. Raines is no stranger to the podium and will be looking to earn another great finish this weekend. Husqvarna/FXR/Enduro Engineering's Jake Froman finished the first part of the year off with a win at High Voltage. Froman remains third in the points standings, but is looking to pick up where he left off and clinch another class win.
For more information on this weekend's Rocky Mountain ATV/MC Mountaineer GNCC, visit www.gnccracing.com. This weekend's event will be the 2020 First Responder Salute, and at the beginning of the races GNCC will ask any first responders or military personnel to step to the first row. During the National Anthem each individual will be presented with a 2020 event medallion.
Pre-Registration for this weekend's Rocky Mountain ATV/MC Mountaineer GNCC closes tonight at midnight. Riders are encouraged to pre-register to maximize social distancing practices. Health and Safety are our priority, be sure to revisit the GNCC Health Plan Guidelines, and adhere by the Mandatory Mask Zone "MMZ" signs throughout the facility.
If you like going fast with a bird's eye view, clip into one of five zip lines that zig and zag over Adventure Valley at the Summit. We'll have miles and miles of aerial adventure — five parallel zip lines nearly ¾ of a mile long. Reach speeds of up to 60 MPH as you soar over The Summit on one of the longest zip line courses in all of North America.
The Big Zip at the Summit will be open, for just $50 per person. Tickets can be purchased at the Summit's Mobile Retail Center near the Fork in the Road Dining facility. Zippers will meet every hour on the hour from 5pm to 7pm on Friday, 9am to 4pm on Saturday and 9am to 4pm on Sunday at the West end of the Consol Energy Bridge. Space is limited to 20 Zippers per hour.
For more information on the GNCC series, visit the official website at www.gnccracing.com or call (304) 284-0084. Join the conversation on the series Facebook page, follow us on Twitter and Instagram, and be sure to always hashtag #GNCC.
To get the latest GNCC Racing clothing and merchandise visit https://www.mototees.com.
How to Watch
Racer TV and MAVTV are the official homes for coverage of the Grand National Cross Country (GNCC) events. All 13 rounds, from the season opening Big Buck GNCC in South Carolina to the finale at Ironman Raceway in Indiana, will air in taped-delayed telecasts on MAVTV, while Racer TV provides live streaming coverage of the 2 p.m. ATV and 1 p.m. motorcycle races from each event. Catch all the action at http://www.mavtv.com/ and http://www.racertv.com/.
About GNCC Racing
The Grand National Cross Country Series presented by Specialized is the World's premier off-road racing series. Founded in 1975, the 13-round championship is produced exclusively by Racer Productions. Cross-country racing is one of the most physically demanding sports in the world. The grueling two and three-hour GNCC races lead as many as 2,400 riders through racetracks ranging in length from eight to 12 miles. With varied terrain, including hills, woods, mud, dirt, rocks, and motocross sections, GNCC events are tests of both survival and speed. The series draws talent from all over the U.S., Central America, South America, Europe, Japan, Australia and New Zealand. GNCC Racing is televised live on RacerTV.com. For more information, please visit www.gnccracing.com.
About the American Motorcyclist Association
Founded in 1924, the AMA is a not-for-profit member-based association whose mission is to promote the motorcycle lifestyle and protect the future of motorcycling. As the world's largest motorcycling rights and event sanctioning organization, the AMA advocates for riders' interests at all levels of government and sanctions thousands of competition and recreational events every year. The AMA also provides money-saving discounts on products and services for its members. Through the AMA Motorcycle Hall of Fame in Pickerington, Ohio, the AMA honors the heroes and heritage of motorcycling. For more information, visit www.americanmotorcyclist.com. Not a member? Join the AMA today: www.americanmotorcyclist.com/membership/join.