Jared Bolton
Time
Thursday, July 16, 2020 | 2:30 PM
Welcome to Quick Fill.
Also, welcome to summer break. It's almost seems hard to believe we've made it to the summer break. For some, it may feel like the time has flown by. For others, it may feel like it's taken forever to get to this point. Either category you fall in, the break is here and we've now got a little time off before the series picks back up in September. For the majority of the GNCC staff, well, there's really no break for us as we're rolling head first into Loretta Lynn's.
Of course, at the same time we're still making preparations for these final rounds of the season while also looking back at what we've completed so far. Speaking of that, how about High Voltage? It turned out to be a dry, dusty and wild weekend. It was so dusty; I could hear it singing "Son of a Preacher Man". If you get it you get it. And yes, I've worn that out the past few days, so that's officially the last time I'll use that joke… until our next dusty event.
Since we're rolling into summer break, relevant news is, and will be, a little slow for a while so I figured we'll share some random photos in the coming editions of Quick Fill, just to give you a little more than random, rambling info from me!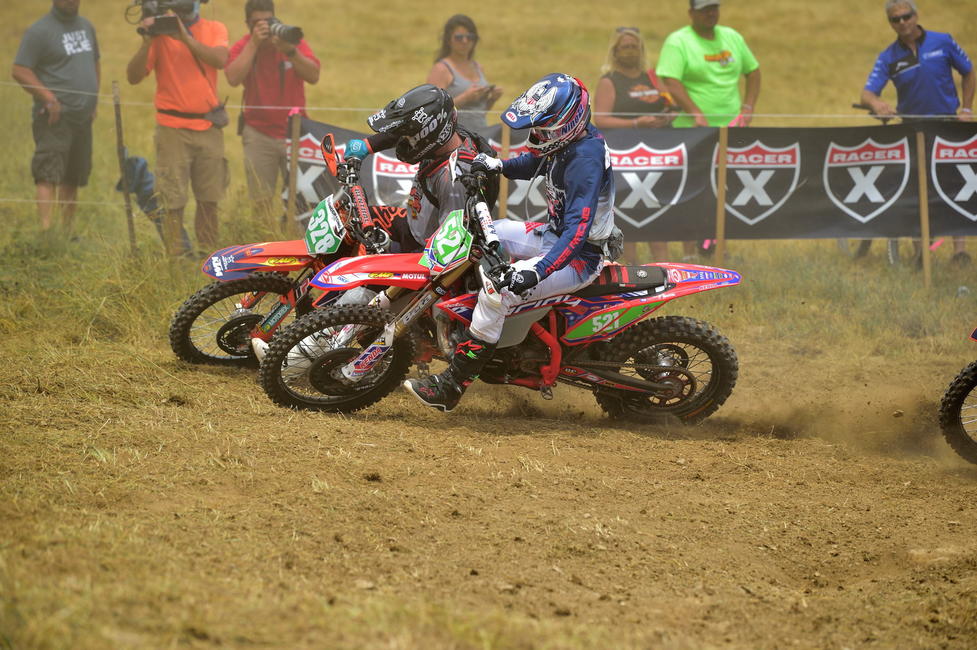 I do want to mention a few "housekeeping" things for everyone to ponder during the summer break. First is Rider Courtesy. I've seen a lot of very unsportsmanlike conduct the past few rounds with a lot of it coming in the morning bike race. We understand you're in the middle of a race and there are a lot of bikes on the track with a lot of different skill levels, but some of you guys really need to work on your patience with other riders. Coming up behind someone and immediately yelling, cussing, and making risky passes is not acceptable. Sometimes it's faster to go slower, and if you'll just be patient, politely let the rider in front of you know you're looking to pass and give them the opportunity to get out of the way, it will have much better results than screaming and possibly ramming someone.
Keep in mind that the rider you're trying to pass is also racing just like you are, so you need to treat them with the same respect that you would expect someone to treat you with. So guys, please be patient because you could also be that rider getting passed at some point, and, I'd hate to see you penalized for unsportsmanlike conduct. Another thing to discuss comes on the starting line. If you're on the line with a rider, please be aware of your surroundings. I know you're watching them take off and focused on them as far as you can see them, but pay attention when walking and do not walk in front of any rider who may have had an issue starting.
Additionally, one of my biggest pet peeves I see is when a row is preparing to take off and there are still people walking across the start in front of them. If you're crossing in front of an empty row, please just step behind that row and cross the start behind them. Just because you think they're not about to take off doesn't mean the 10-second call hasn't been made.
Again, I just wanted to discuss these items briefly to give everyone the time to think about them during summer break and also discuss with your racers and crews. Of course, now that we are on summer break we've got a lot of time to kill and eight editions of Quick Fill to talk about, well, whatever kind of relevant info we can discuss. Summer break is always tough for Quick Fill because there's usually not much going on.
Typically, I end up discussing points chases and championship battles heading into the final rounds and that will end up happening again in the coming weeks. We do have some close and exciting battles to talk about, and I'm not just talking about the Pro classes. There are a lot of amateur classes that have their own intense battles shaping up and we'll start discussing those in next week's edition of Quick Fill. As for this week, well, looks like I'll just continue rambling for a few more paragraphs before wrapping this one up. You know you love it.
One thing I've been working on this week is continuing to update these historical statistic spreadsheets I mentioned a few weeks ago. In case you missed it, I shared some info on who has the most wins on both the bike and ATV sides, most XC2 wins, most XC3 wins, most youth overall wins, etc. However, I've since gone in and expanded some of that just a bit. Originally, we counted WXC wins since the addition of the WXC class in 2014. I've actually now gone back and counted Women's class wins from 1998-2013, and also created a combined WXC/Womens Wins category as well.
This has turned out to be pretty interesting and while there's still a lot of research left before I can totally confirm this, I believe it may have resulted in giving us the rider with the most GNCC wins, in any class, of all-time. That would of course be Traci Pickens, who has a combined total of 116 class wins between the Women's and WXC classes since 1999. Granted, it's very possible that someone like "Super" Dave Simmons could have more total class wins, but regardless 116 wins by Traci is darn impressive.
I've also confirmed that Brody Johnson now has the most consecutive Top Amateur finishes in series history, coming in with eight straight in the eight rounds we've had so far. However, Brody's total Top Amateur finishes sits at 10, so he still has a ways to go to catch Jordan Ashburn. Ashburn holds the record for most Top Amateur finishes with 17.
Oh, and if you're curious as to who holds the most Women's bike wins between the WXC class since 2014, and the Women's class prior from 1998-2013, that would be Mandi Mastin with a total of 47. She edges out Maria Forsberg, who won a total of 44 Womens class races from 2010-2013 (and an additional win back in 2006) and Heather Wilson who sits third on the list with 36 wins.
Moving on, if you didn't hear, during the PM ATV race there was a rider who's quad burnt completely to the ground. It was a just a freak accident and there was no stopping it. It was a really unfortunate situation, but what made it worse was that Timothy Phillips, the rider who was riding it, is just 16 years old and it was his first time out on this quad that he just spent a bunch of time, and his own money to build.
After the accident, Timothy was pretty upset and was considering just giving up all together. His brother put together a GoFundMe page to help get Timothy a new ATV. Whether you're a GoFundMe fan or not, this is a great gesture from one brother to another, and hopefully Timothy can get back to racing soon. If you want to check out the GoFundMe page, you can view it HERE.
Before we wrap this edition of Quick Fill up, I do want to give a shout out to Junior Trail Boss, Ryan Echols. They say Team Work Makes The Dream Work, and that's definitely the case on the GNCC Track Crew. There was a report of an injured rider just before checkpoint two during the PM race on Sunday. I headed out the gravel road to check on the rider. When crossing the track on the gravel road by the five-mile mark, I went around a hay bale blocking the road.
Instead of checking up and going slow around the bale, I went just a little too fast and went a couple feet into the grass. Turns out there was a PVC pipe laying in the grass and tagged it with my front tire. When I did, there was no catching myself. I slammed the gravel road on my right side and tore my arm up pretty good. It was, and still is, pretty cut up, swollen, and I still can't straighten it completely out. Ryan stepped up and rode final sweep for me after I sat around and cried for a bit.
That's going to do it for this week's edition of Quick Fill. Enjoy your weekend and we'll see you back here next week.