Rockstar Energy Husqvarna Factor Racing's Thad Duvall Dominates High Voltage GNCC
Time
Monday, July 8, 2019 | 12:00 PM
ROCKSTAR ENERGY HUSQVARNA FACTORY RACING'S THAD DUVALL DOMINATES HIGH VOLTAGE GNCC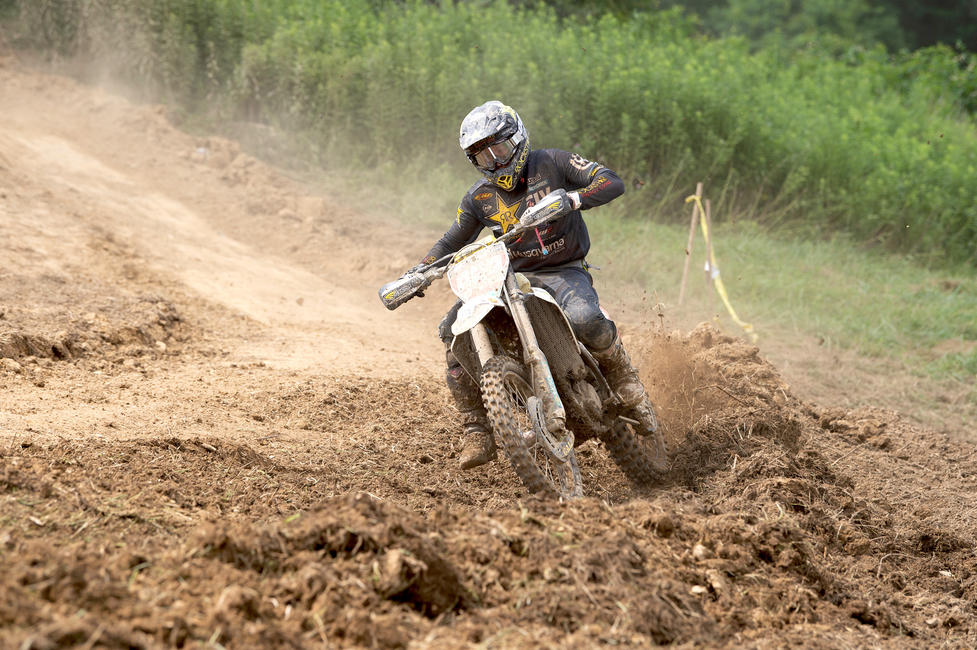 With a decent sized rain storm taking place on the previous day, the High Voltage GNCC course was full of challenges, in addition to the extreme heat and humidity felt during the three-hour race. DuVall knew it would be important to get out front early on and the West Virginia native did just that with a good jump off the line to position himself in the lead battle right away. He worked his way into the lead on lap two and immediately began his quest to break away from the rest of the field. By lap four, DuVall had made his way to a 43-second lead and he continued to extend it as the race wore on. He had a minor mishap with about three laps to go when he clipped a pole in the woods, but luckily, he was able to push through and bring home the win by over two minutes in Pennsylvania.
Thad DuVall: "I felt good all day. From the first lap, I had a good feeling that I was going to win – I felt confident and my bike was working really well. I had an awesome race going and with three laps to go, I clipped a pole in the woods and thought I ripped my radiator off but luckily it made it to the end. It was a stellar performance and I just wish we could keep racing now, to be honest. I've got a lot of determination and it's going to be a good summer. I'm going keep racing through the break, I'll go out west and race some WORCS to try to find some speed, keep working hard and try to come back and win some more GNCC races."
Unfortunately, team rider Trevor Bollinger was unable to line up once again due to an unforeseen illness.
High Voltage GNCC Results
XC1 Open Pro Class
Thad DuVall (HQV)
Kailub Russell (KTM)
Josh Strang (KAW)
Overall Championship Standings
Kailub Russell, 250 points
Thad DuVall, 207 points (3 wins)
Steward Baylor Jr., 180 points
Ben Kelley, 150 points
Trevor Bollinger, 127 points