Time
Thursday, January 24, 2019 | 9:50 AM
Bell Helmets Announces Multi-Year Partnership as the Official Helmet of GNCC
SCOTTS VALLEY, Calif. (January 24, 2019) - Bell Helmets is proud to announce they have entered a multi-year agreement to be the Official Helmet sponsor with the AMSOIL Grand National Cross Country (GNCC) Series presented by Specialized, an AMA National Championship, which includes all motorcycle, ATV and their new Specialized Turbo eMTB GNCC National Championship series.
"Joining forces with Racer Productions as a partner in what is considered the premier off-road racing series is a natural progression for Bell Helmets," explains Chris Sackett, Vice President and General Manager of Bell Helmets. "One of our top athletes, Kailub Russell, has dominated the series the past six years and will now go after his seventh consecutive championship in the premier XC1 motorcycle class."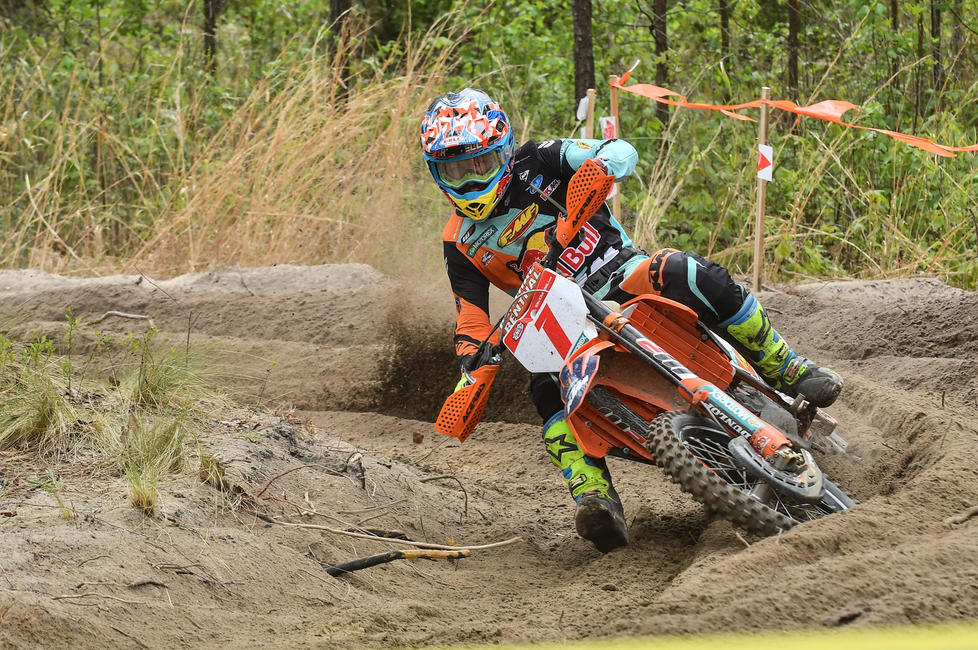 Bell Helmets' Moto-9 Flex is the most dominant helmet in off-road and motocross and is the helmet of choice for numerous GNCC race teams and champions. "The additional brand exposure and support for the series will definitely help drive buyers into the dealerships where they will not only find the Moto-9 Flex but also our popular Moto-9 MIPs - plus a complete line of Bicycle Helmets they will need to compete in the Specialized eMTB GNCC National Championship series."
"It's been a goal of ours to work with a helmet partner with a solid reputation like Bell Helmets," explained Tim Cotter, Event Director for Racer Productions. "Bell Helmets already has a substantial presence at our events, but with the growth of our sport and the addition of the new Specialized eMTB GNCC National Championship series, this extended partnership really makes sense."
About Bell Helmets
Bell exists to inspire and enable the next generation of boundary breakers. It is built from auto racing, motorcycle and bicycle culture. we don't just make helmets; we make possibilities. Born in a garage. fueled by grease and will. Guided by pure intent to encourage the world to live, ride, drive and thrive. hand-in-hand with the world's best drivers and riders, Bell continues to enable the world's best to be their best…as it always has. Bell—established 1954. Proven ever since. www.bellhelmets.com
About GNCC Racing
The AMSOIL Grand National Cross Country Series presented by Specialized is America's premier off-road racing series. Founded in 1975, the 13-round championship is produced exclusively by Racer Productions. Cross-country racing is one of the most physically demanding sports in the world. The grueling three-hour GNCC races lead as many as 2,400 riders through tracks ranging in length from eight to 12 miles. With varied terrain, including hills, woods, mud, dirt, rocks and motocross sections, GNCC events are tests of both survival and speed. The series draws talent from all over the U.S., Central America, South America, Europe, Japan, Australia and New Zealand. GNCC Racing is televised weekly on NBC Sports and RacerTV.com. For more information, please visit www.gnccracing.com.